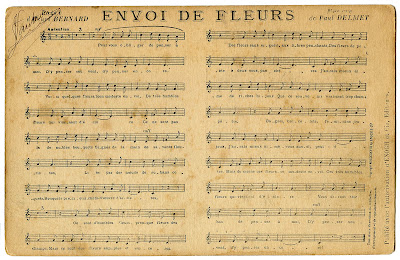 Click on Images to Enlarge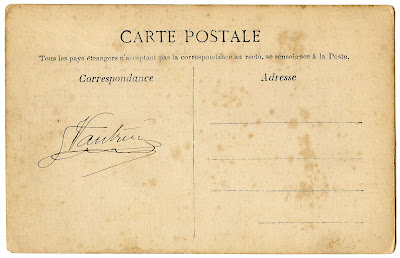 Aren't these lovely?! This is an antique French Postcard, circa 1898, that has French Sheet Music on the front! The song is called Envoi de Fleurs (Sending Flowers). I researched this one a bit, it was originally written in the 1860's and I actually found a recording of it on You Tube. You can listen to this charming song Here. if you like! I've included the back of the Card as well. A nice piece of Ephemera for your Collage or Mixed Media Projects!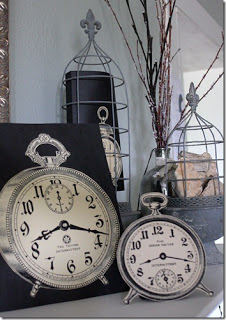 Also, check out Gina's Friday post on my DIY Blog! Today she's sharing her friend Lisa's gorgeous Paper Clock Themed Mantel Display!