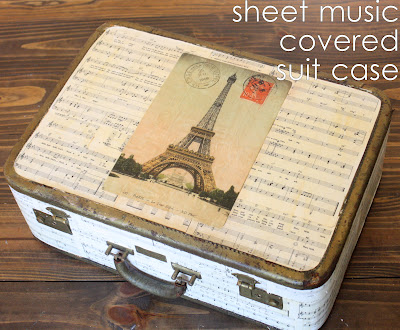 Ever luck up upon a great deal – but it's just not completely your style? Happens to me all the time!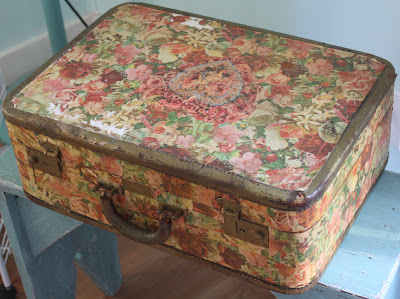 I found this suitcase at an antiques shop, at a steal for only $15. Only problem? A rough looking exterior of some scuffed up roses. But I knew that the sweet little suitcase could be a beauty with just a little imagination! Living south of Nashville, I know that everybody LOVES music related stuff. Sheet music is the key to selling anything in my neck of the woods. So that's what this pretty little case needed.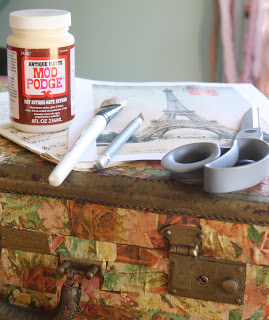 I started with the case and some sheet music (I found mine at a local thrift shop for only 10 cents!!! – but you can always print off your own with the graphic found HERE.) You will also need:
Antique Matte Mod Podge
A paint brush (for applying the Mod Podge)
Scissors (for paper)
Exacto Knife
A print for the top (I used the graphic found HERE)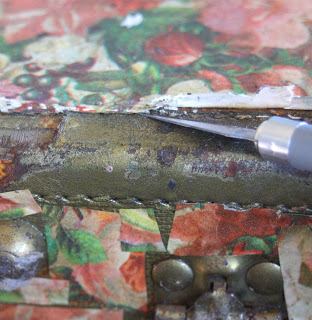 Let's get started! First I trimmed up the flaky parts of the previous paper job with my exacto knife. I used it to lift up the bits that were peeling up, and cut around the edges cleanly.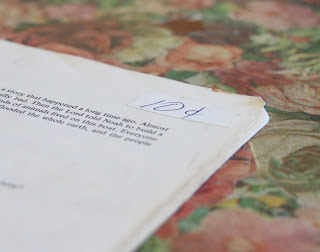 Then I took my cheapo sheet music and started covering the top and sides with the pages.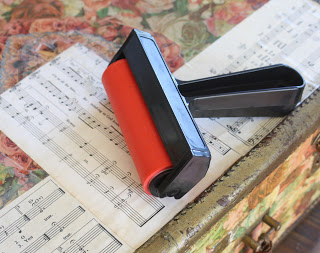 I used the Brayer to get the pages as smooth as possible, although the rough paper underneath did leave a little texture (and it looks pretty fab!)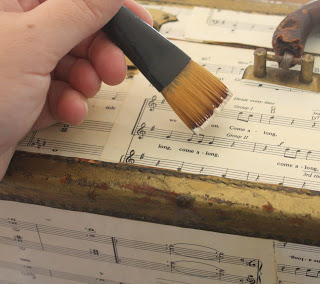 I love using the Antique Mod Podge, because it gives it an aged appearance. The more coats you use, the better it looks!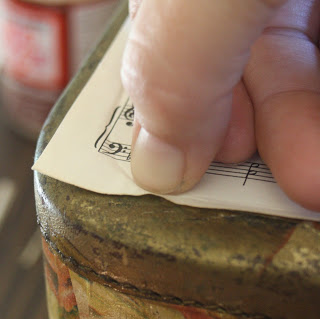 Around the corners, I used my nail as a guide to put a crease in the paper to get the curves just right.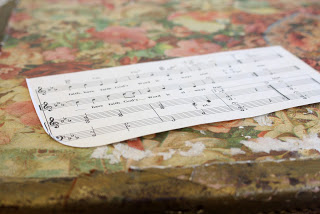 Then I trimmed it out and glued it down, using the Mod Podge on top as a sealer.
After the whole piece was dry, I went back and adhered the Eiffel Tower print on top with more Mod Podge.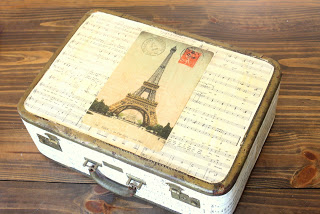 Simple & easy, huh? This one is headed to my upcoming barn sale – hope she'll be a hit!
See ya next week for another DIY idea! Wanna find more from me? Head on over to my blog at The Shabby Creek Cottage.
*This post contains affiliate links.