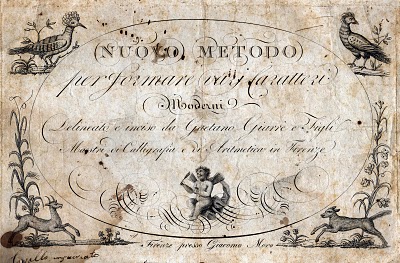 Click on image to enlarge
This is another really wonderful piece from my dear Italian friend Daniela at Verde Salvia. This is a wonderful early piece of Ephemera from Italy. I did a small amount of clean up on it, but I left a lot of the aged patina, because it just has so much character! I adore the little cherub and the birds as well as the fabulous European typography. I'm not sure what this was for, it would have made sense to ask Daniela before I posted it, but I didn't think of it until now!
In other news: Today is the last day to enter my giveaway click HERE to enter. I'll announce the winner tomorrow!
XXXOOO
Share