………………………………………………………………………………………………………………………………………………………..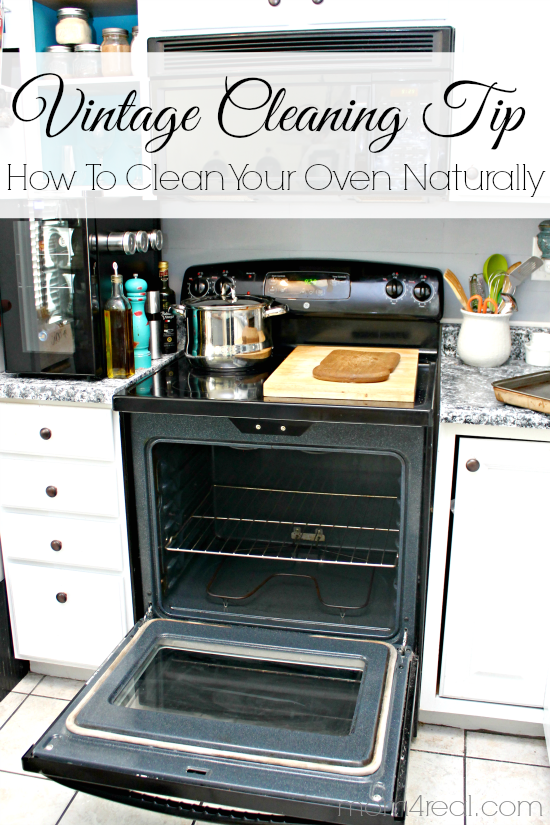 Hey, hey The Graphics Fairy peeps!  I'm Jessica from Mom 4 Real, and I am so excited to be here sharing some of my easy tips and tricks!  Some of you may know me already…I put together all of the Reader Featured Projects here at TGF, and now in addition to showcasing your fabulous projects, I am also going to share some of my tips with you!  I am kind of passionate about cleaning.  Not in the I love to clean way, more in the I love when cleaning is easy way…ya know what I mean? I believe it should be as easy and natural as possible. I'm not a huge fan of all of the new chemical filled cleansers that have been put out there to make cleaning so called easier. I prefer sticking to doing things the way my grandmother did them…au naturale!  Today I'm going to show you how to clean your oven naturally with only two ingredients and a little bit of elbow grease, just the way my Grandma Gosney did it!  You may want to close your eyes and skip the next photo…it's a doozie, and I am quite ashamed.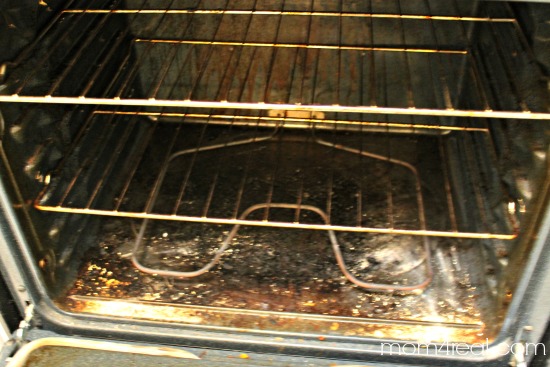 This is my oven before…it's shameful, I know.  In my defense, I just cooked Thanksgiving dinner in there a couple of weeks ago, and I'm pretty sure it's seen about 10 frozen pizzas and lots of drippy cheese since then.  I know, gross…but for the sake of being able to show you that you can actually get it all the way clean, I had to shame myself…we can move on now.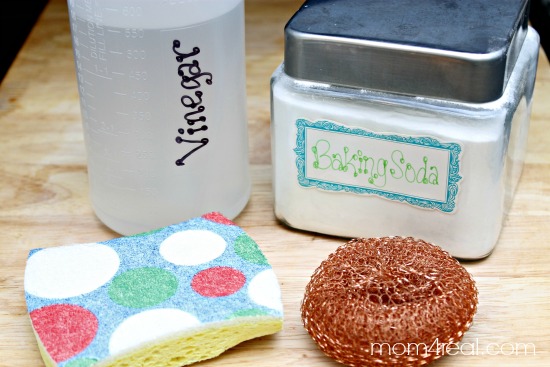 You will need white vinegar, baking soda, and some time of scrub sponge.  I used a sponge with a scrubber, and because mine had quite a bit of burnt on food, I also used a copper pot scrubber.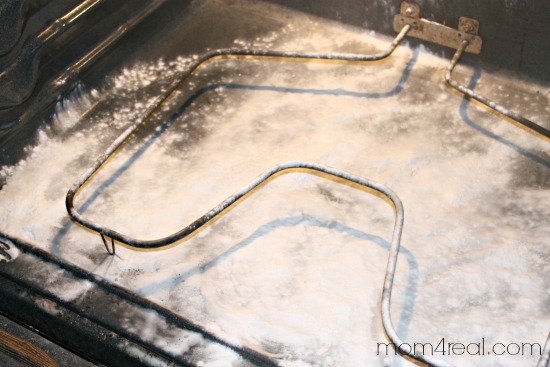 I started by pouring on a thick layer of baking soda.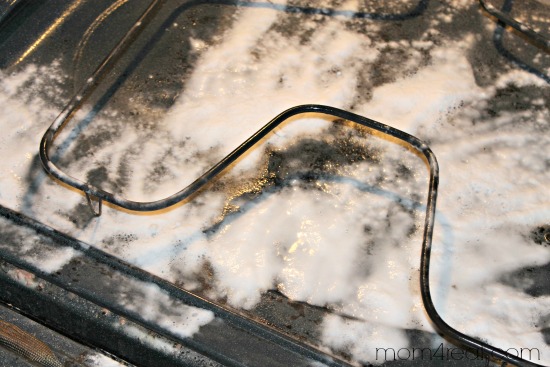 Then I spritzed the baking soda with vinegar.  It started to bubble up a little and get to work, so I left it there for about 30 minutes.
I then came back and scrubbed the burnt on food away.  The baking soda and vinegar mix just does something to loosen those bits, and once it did its magic, it took me 15 minutes to scrub the entire inside.  I then rinsed it with water using a dish rag.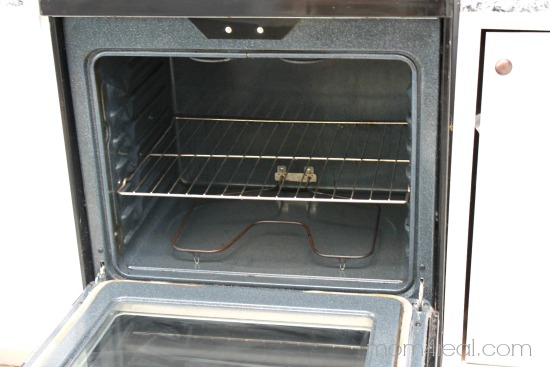 I used the copper scrubber to scrub my oven rack as well.  I just took it into my bathtub and scrubbed it with warm water…all clean now!  I have to be honest, at this point, I'd almost rather not cook in there.  I mean it's so clean now!!!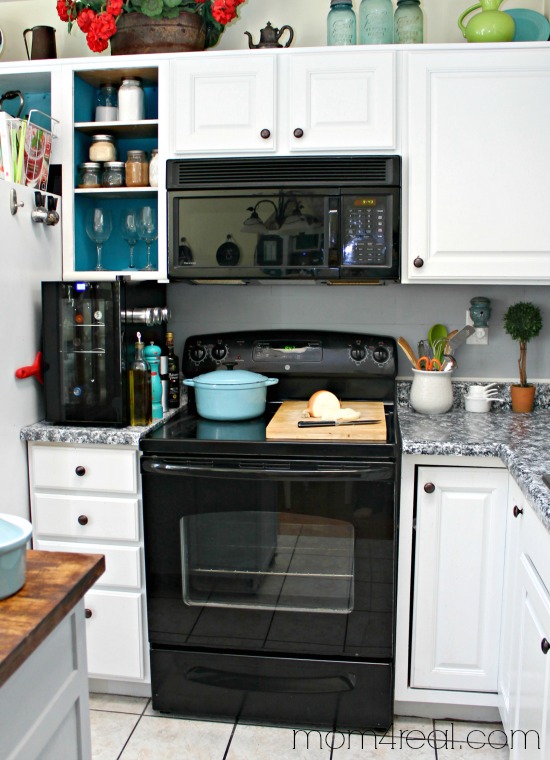 Now my kitchen is all clean and tidy, and I can feel at ease in there instead of anxious!
Want more tips for cleaning your kitchen?  I'm sharing my 8 favorite tips for cleaning your kitchen from top to bottom, including how to clean in between the glass on your oven doors —> CLICK HERE!
Thanks so much for having me over!  If you have any tips or tricks you would like to share or see, let us know in the comments below!
Happy Cleaning!