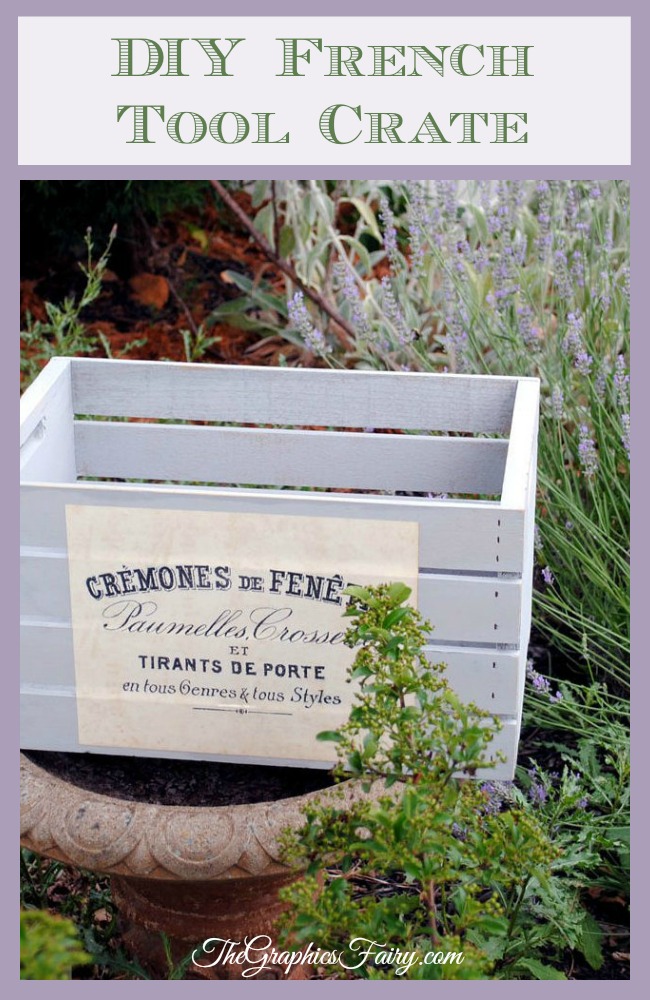 Here's a pretty DIY project that I worked on today! This is a French Chic Tool Crate that I made, to store my tools in.
This post may contain affiliate links which won't change your price but will share some commission, you can find our
privacy policy here
.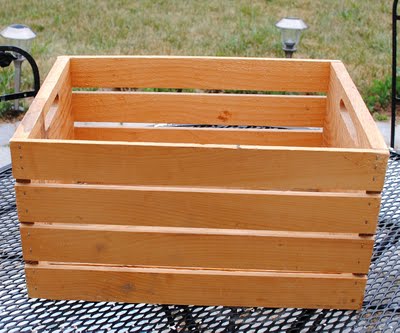 This is how it looked before. Nothing special really, just a plain wooden crate. It's been in the garage for so many years now, that I don't remember where it came from originally. Probably Walmart or Lowes or some place like that.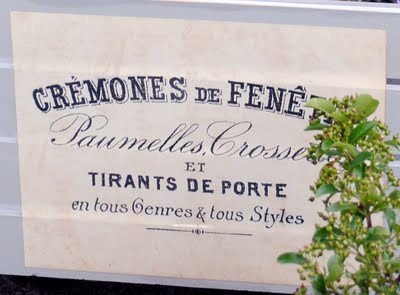 This was super fast and easy to make!
Here's the supply list:
Wooden Crate
Annie Sloan Chalk Paint ~ Paris Grey
French Typography – Download HERE
Old Paper or Old looking Scrapbook Paper
Mod Podge for Paper (Acid Free)
Krylon Spray Sealer
I painted the crate with the Paris Grey Chalk Paint and lightly distressed it, after it dried. Then I printed the Typography label onto real antique paper! I just used a blank end page from the back of an old book. I love how this turned out, because the old paper makes it look like a real authentic antique label! If you don't have old paper, you can use some old looking scrapbook paper, or creamy printer paper. After printing I sprayed the paper with a sealer from Krylon, so that the ink would be set. And lastly I used Mod Podge for paper, it's acid free, which is nice when using antique paper, to adhere the label to the crate. As an additional step, you could go over the crate with some wax to give the paint a more durable finish, I will probably add this later, although it would be easier to do it before adding the label!
Anyway, now I have a pretty place to store my tools!