DIY Patina Paint
 Hello, my beloved Graphics Fairy Friends! Heather from Thicketworks here, with another useful and fun Product Hack. Today we will make our own Patina Paint! Many of you have shared your success with the DIY Rust Pastes Product Hack we brought you awhile back… and now it's time to Step-Up our Game! Join me as we delve into the secrets of creating DIY Patina Mixes for ourselves in 3 different colors! If you've ever wondered How to Make a Patina… then this post is for you.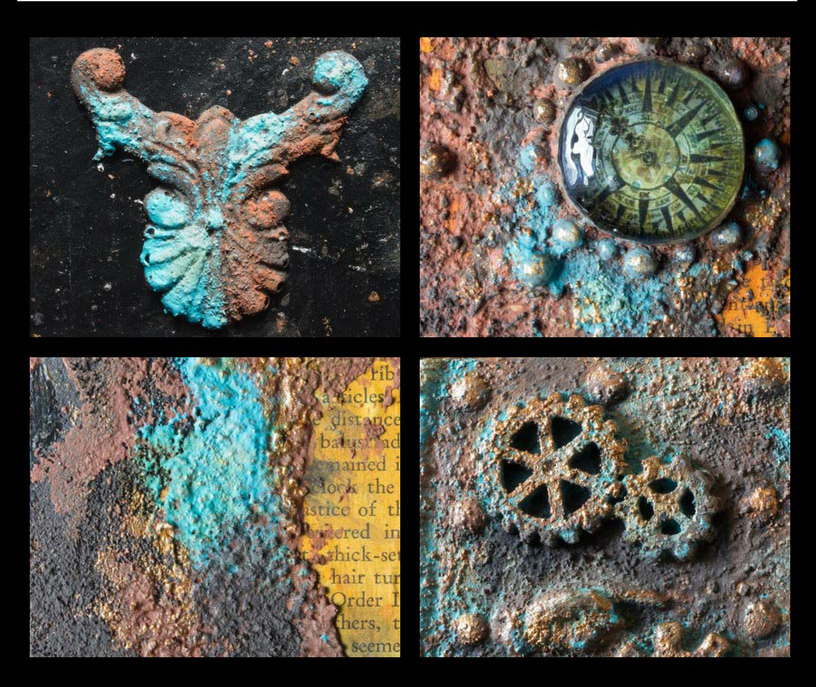 If you've made up a batch of DIY Rust Pastes, then this process (and the associated glorious MESS) will be very familiar…and yet, due to the addition of the gorgeous Brass Metallic Highlighting Mix, there are a few crucial differences. It's important to keep in mind that although the Heavy Gloss Gel isn't cheap, over time, we will easily recoup our investment! I mean, how exciting is it to proudly mix up our own Batches of Magic? Besides, who doesn't love an excuse to add more Art Supplies to the Stash? 
---
As always, I've done my best to concoct a reasonable facsimile of the much-anticipated commercial version. It goes without saying that I cannot and do not claim that our DIY Patina Paint Mixes are the equal of those offered by commercial sources. That would just be silly!
Why Make it Yourself?
It's fun and easy to create!
It's economical to create large quantities!
You can start your Patina Paint Mix Adventures NOW, rather than having to wait!
It looks fantastic, and sticks to almost anything!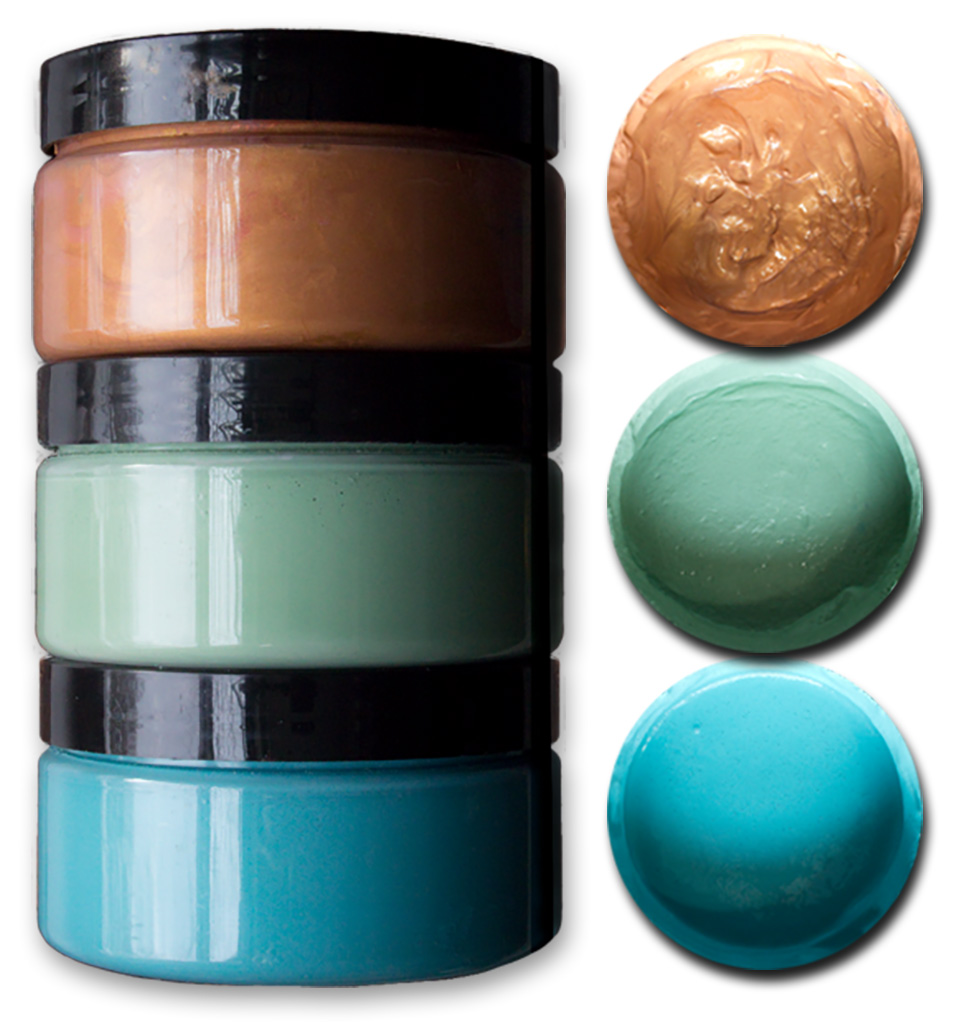 Supplies:
A protected work surface (a sheet of cardboard or similar should do the trick)
Measuring Spoons
Mixing Spatula
Lots of damp rags or Baby Wipes and access to a sink! Very messy indeed. 
Disposable Scruffy Brushes (or any stiff bristle brushes you don't mind abusing!)
Acrylic Craft Paints in these colors:

Light Green
Turquoise Blue
Teal Green
Either Copper & Gold OR Brass/Bronze
Note: scrape and wipe as much of the mixtures off of your tools and hands as possible, and dispose in the garbage prior to washing up- we don't want these goopy mixtures to go down the drain!
Note: For this demonstration, I decided to make larger quantities – so the measurements are a bit different than the DIY Rust Pastes.
Just keep the ingredient proportions the same, no matter how much or how little you choose to make! Also, since I've chosen to work in larger quantities, I've chosen larger jars…this means that the mixture can be created easily within the jar, rather than having to mix in separate containers. If you're using smaller jars, just mix the DIY Patina Mixes in a bowl, and then transfer into your jars!
How to create DIY Patina Paint Mixes!
#1 – Light Green Patina Paint Mix
Step 1: Add 4 Tablespoons of Joint Compound to your container, then Mix in 3 Tablespoons of fine sand.
Step 2: Add 2 Tablespoons of Aleene's Tacky Glue. Mix thoroughly.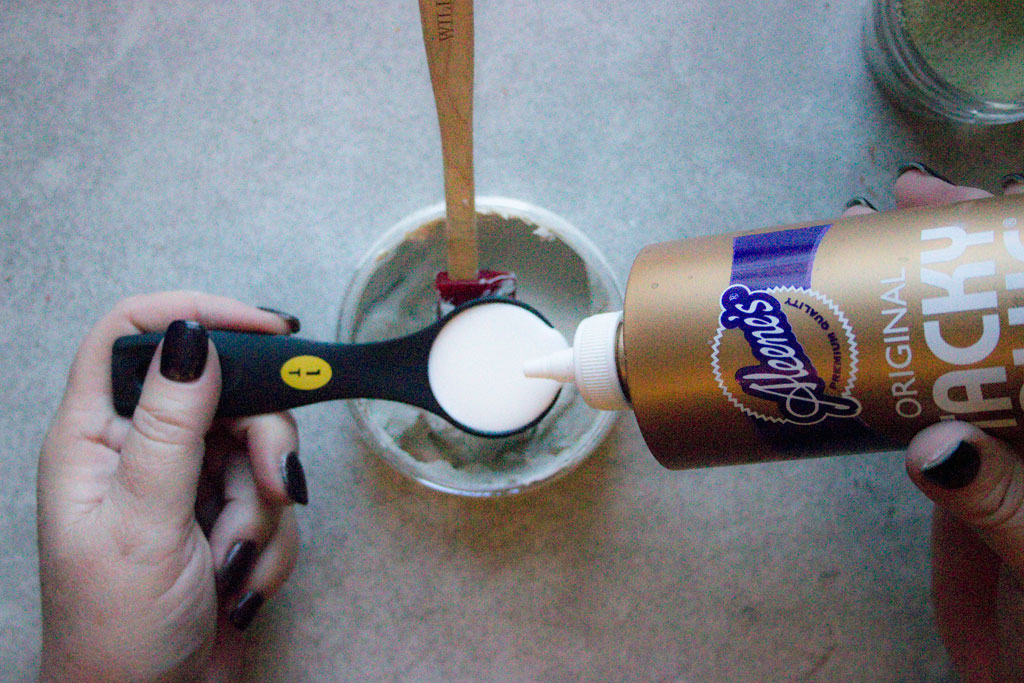 Step 3: Add 1/2 Tablespoon – Light Green Craft Paint.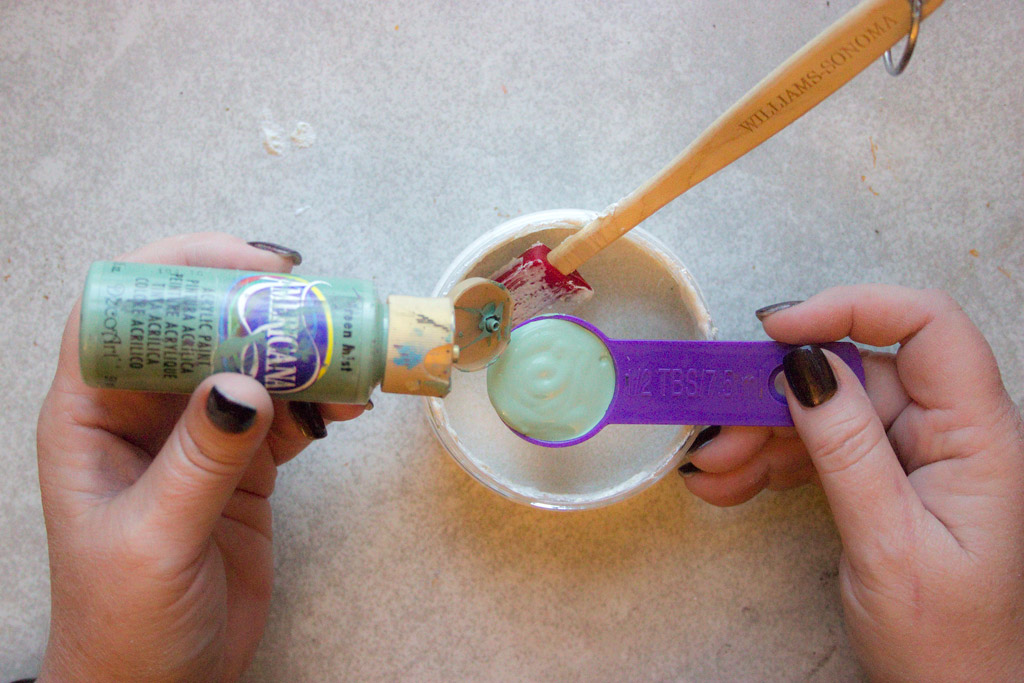 Step 4: Mix it up! You've just made your first DIY Patina Mix! Yay!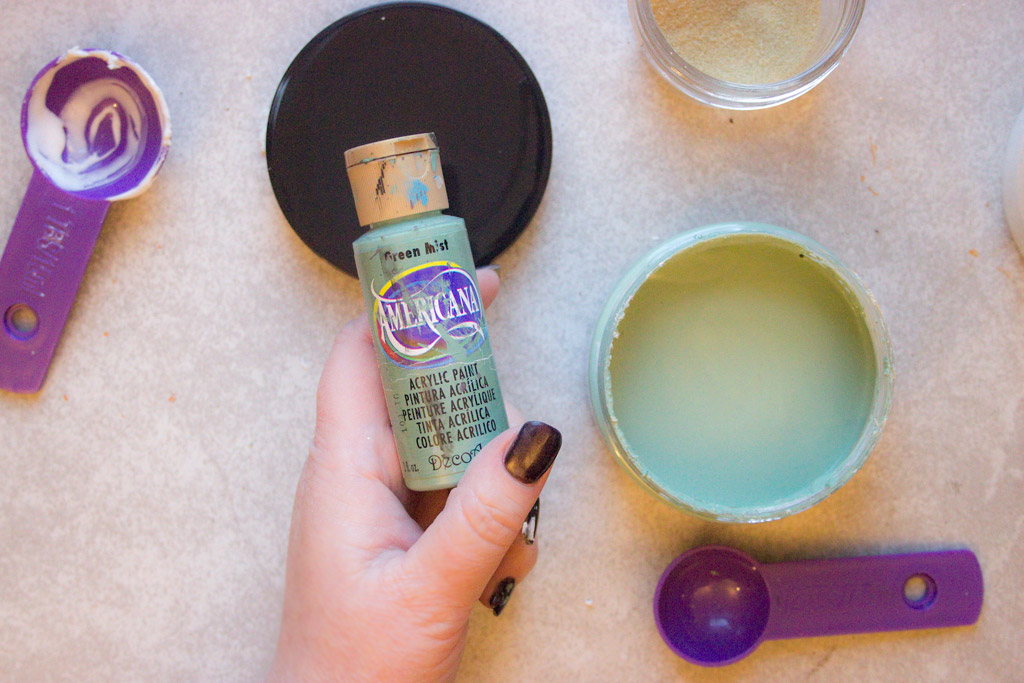 #2 – Rich Aqua Patina Paint Mix
Okay, reach for a new container, and Do it AGAIN, but this time, add the following to the Joint Compound | Sand | Glue Mix:
1 Tablespoon Turquoise Blue Craft Paint
1 Teaspoon Teal Green Craft Paint
This will give you a lovely, vibrant shade of rich Aqua – perfect for those Bright Patina Hues!
First 1 Tablespoon of Turquoise: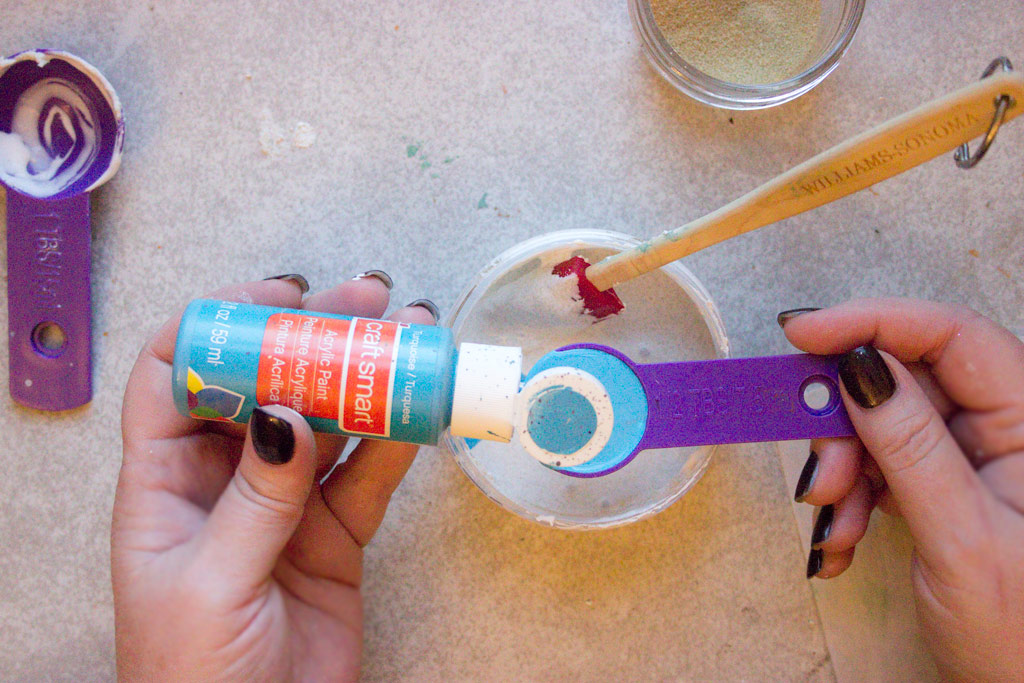 Then 1 Teaspoon of Teal Green!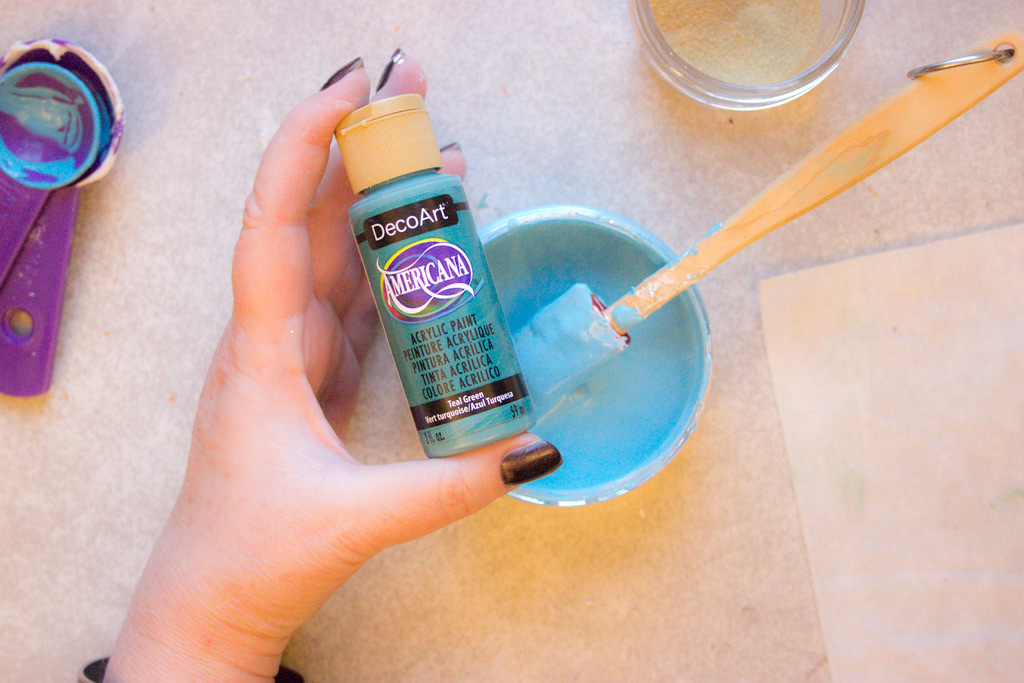 Okay, here's the REALLY cool part…ready?
#3 -Brass Metallic Highlighting Mix: 
This is used as an adjunct to the Patina Mixes, and will add Rich, Glossy, Dimensional and GORGEOUS Metallic Sheen anywhere you use it! Oh, yeah. Note: I used a combination of paint colors to obtain the rich tones I was craving… You may have just the right paint in your stash already – Experiment! Have fun!
---
Step 1: Begin by adding 4 Tablespoons of Gloss Heavy Gel to your container. And, yes, if you have a different brand in your stash, USE IT! The important thing is this: it's gotta be THICK, and it's gotta dry CLEAR & GLOSSY!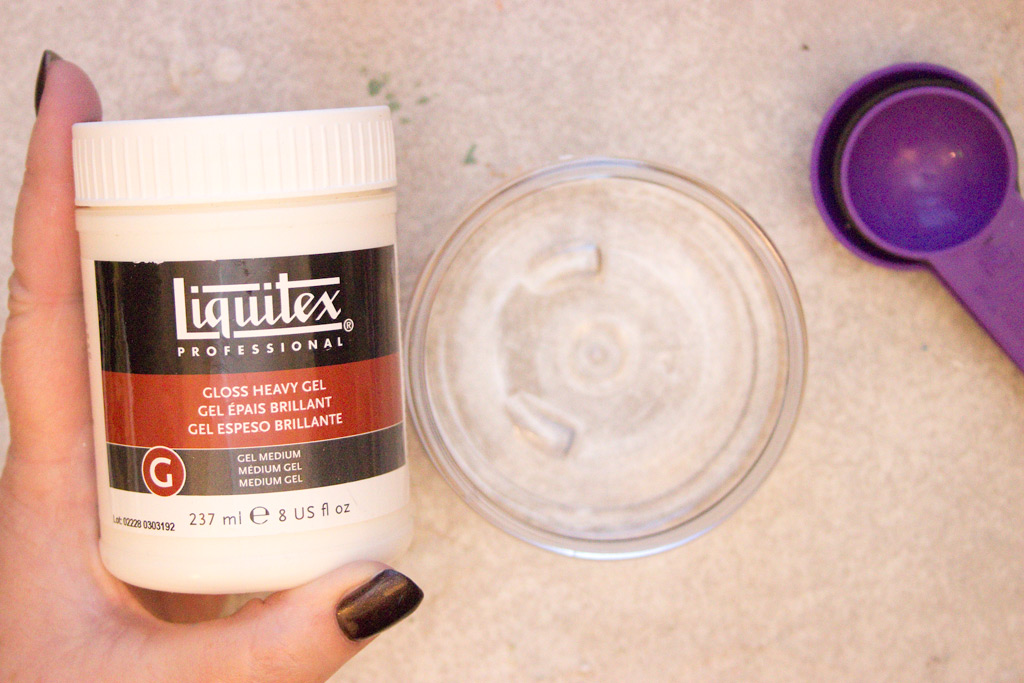 Step 2: Okay, next, add 1 Tablespoon Clear Gel Tacky Glue, and mix it up! Now, I haven't tried other brands…so I can't tell you if they will work – try it and see! Again, the qualities that make this work so well: it's THICK, and it dries CRYSTAL CLEAR!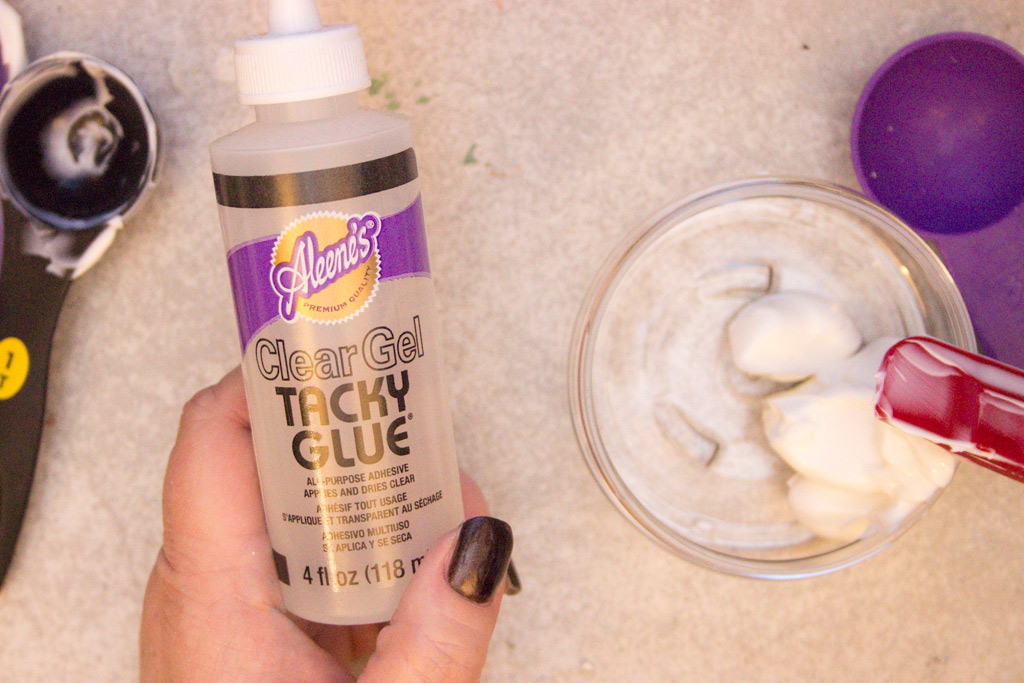 Step 3: Add 1/2 Tablespoon Copper Acrylic Craft Paint.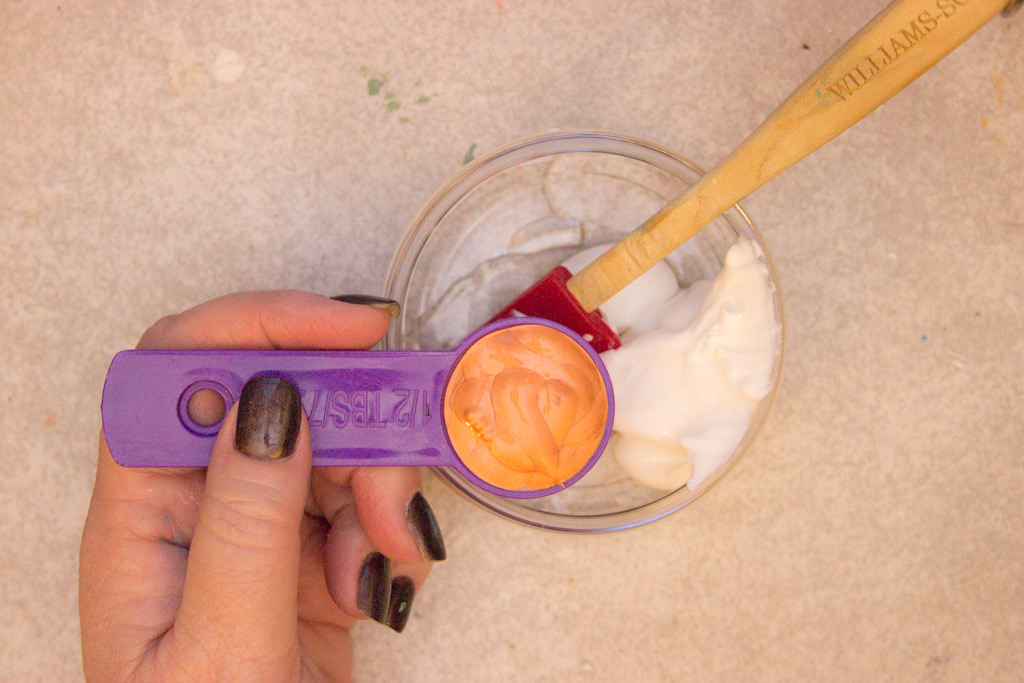 If you love the Copper as is – leave it at that! But, if you hunger for a Rich Brass Gel, add 1 Tablespoon Gold Acrylic Craft Paint.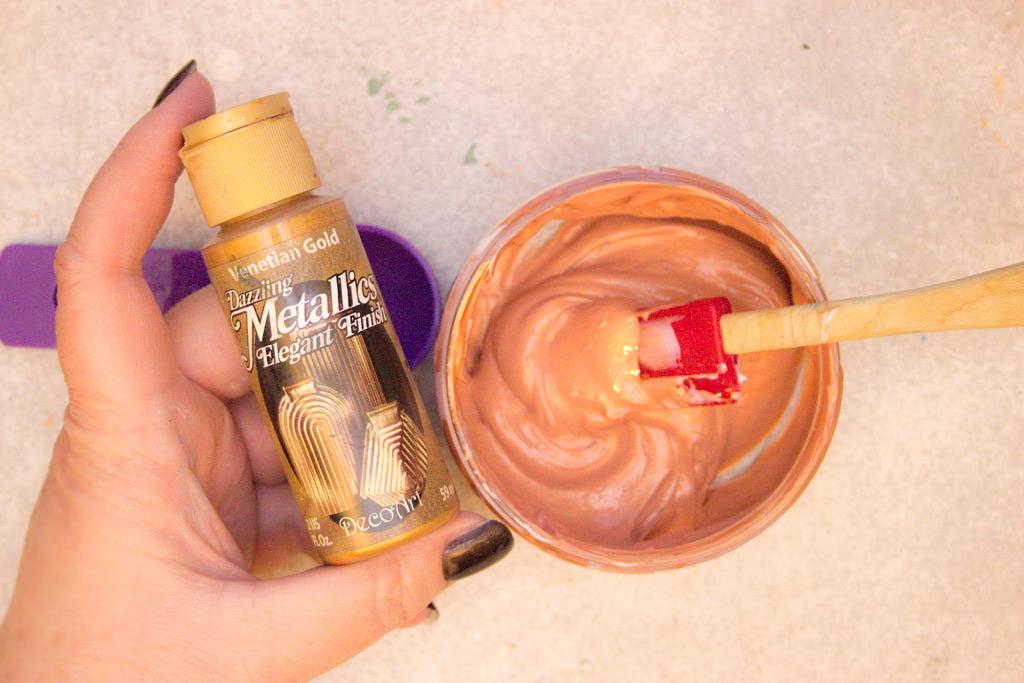 These beauties will BEG you to play with them!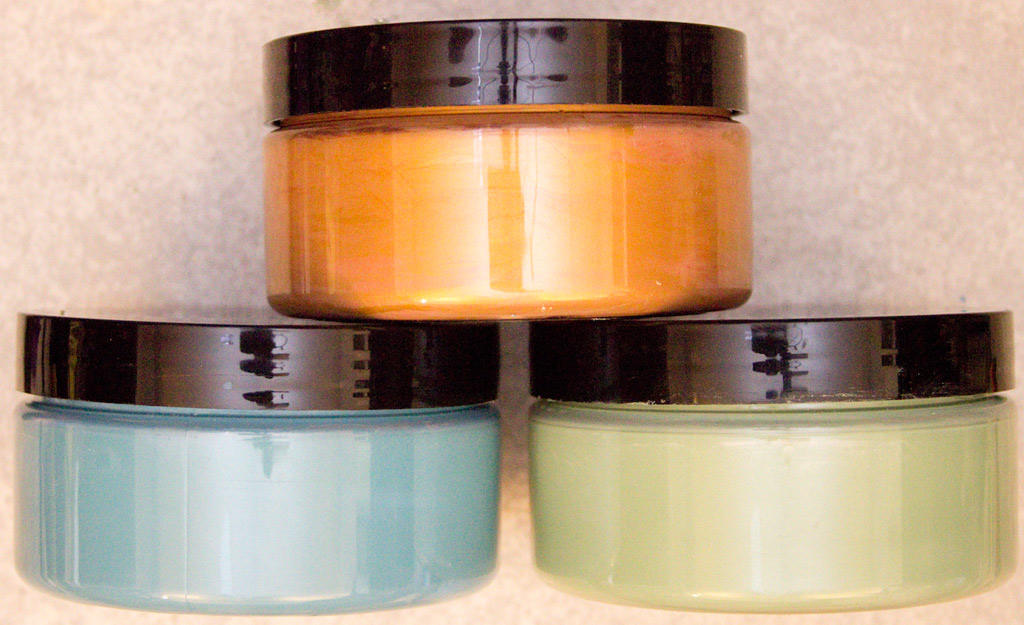 Dab the yummy Aqua DIY Patina Mix onto raw wood:
Dry it with a Heat Tool.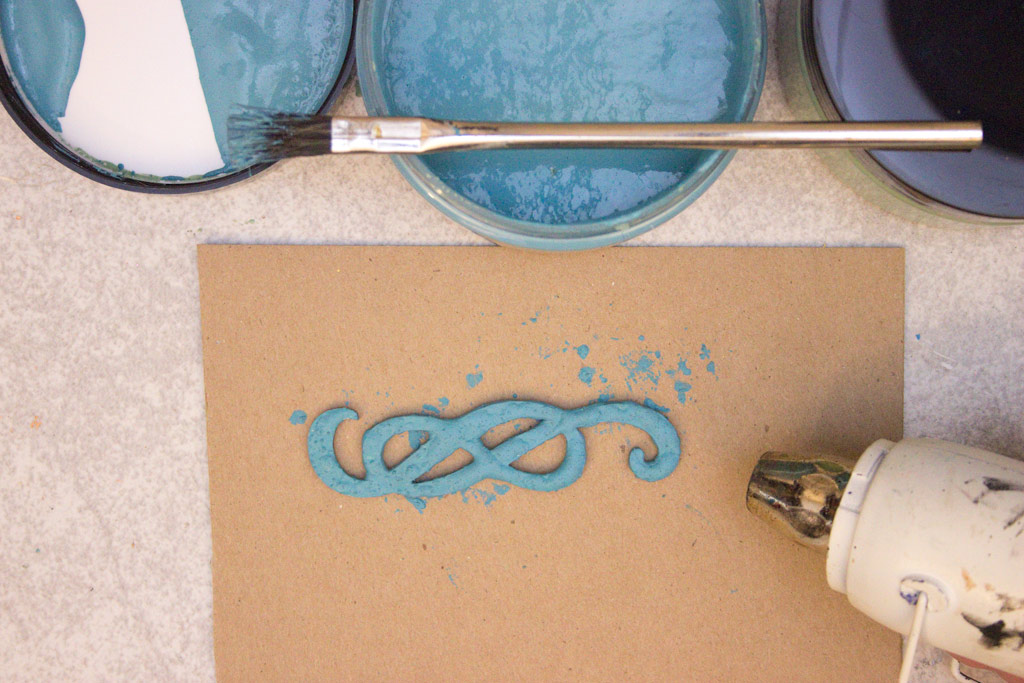 Add light touches of Light Green DIY Patina Mix: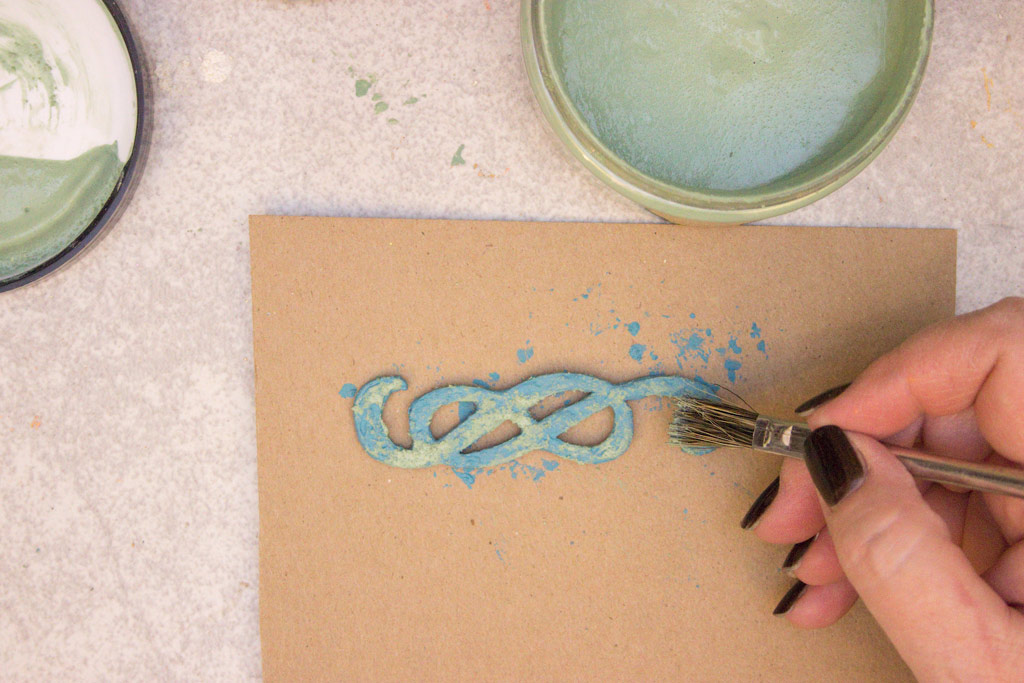 Dry thoroughly… Now, add Metallic Highlights with the DIY Brass Metallic Highlighting Mix: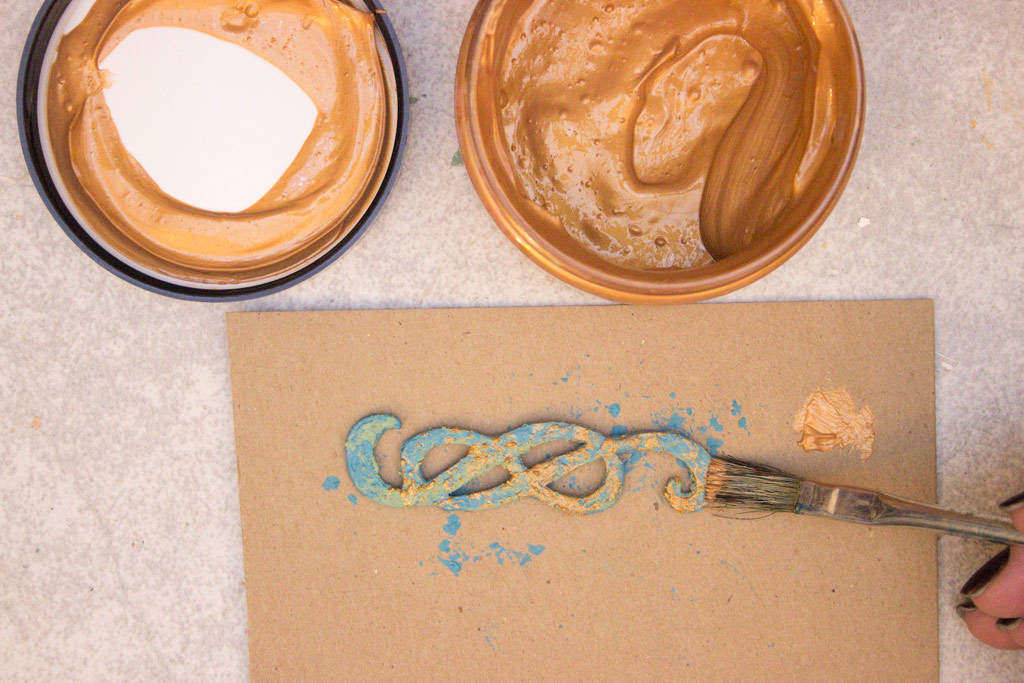 Add a base layer of Aqua DIY Patina Paint Mix to raw Terra Cotta, and even Fun Foam!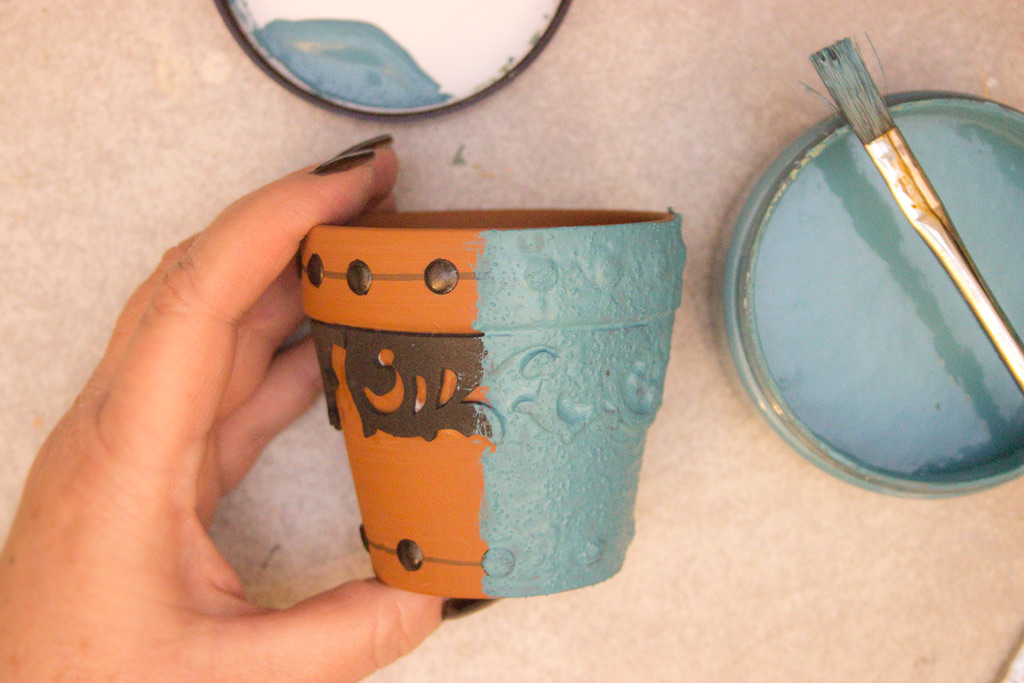 Once dry, you can add as many, or as few, layers of DIY Patina Mixes & DIY Rust Pastes as you like!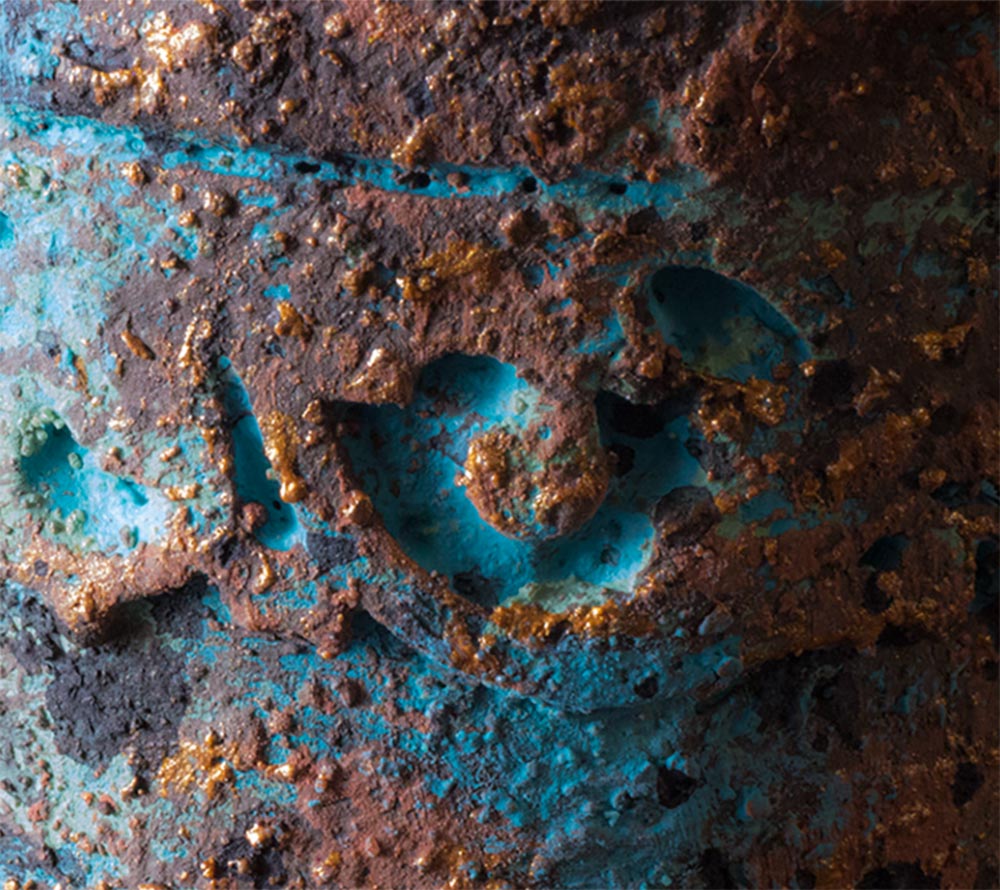 Here, the addition of a bit of DIY Rust Paste makes for a moodily oceanic finish…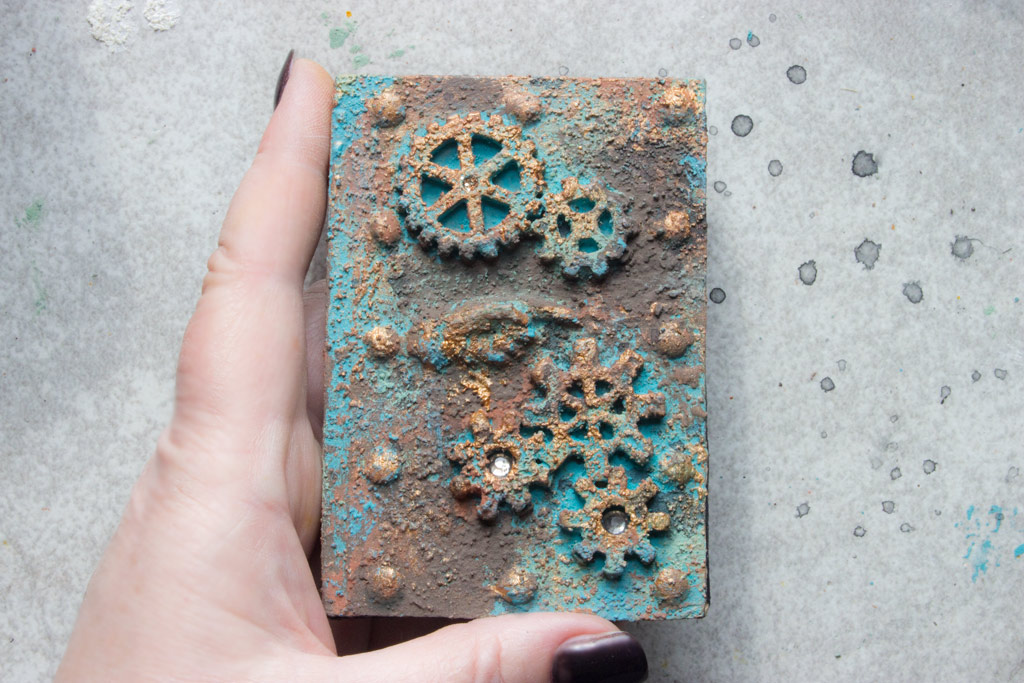 You can even omit the Brass Metallic Highlighting Mix altogether, and STILL achieve super-cool effects! By blending small amounts of Light Green DIY Patina Mix into larger areas of Aqua, a subtle but deliciously 'glowing' effect can be achieved. Note: the casting below was shiny white plastic – NO PRIMER REQUIRED!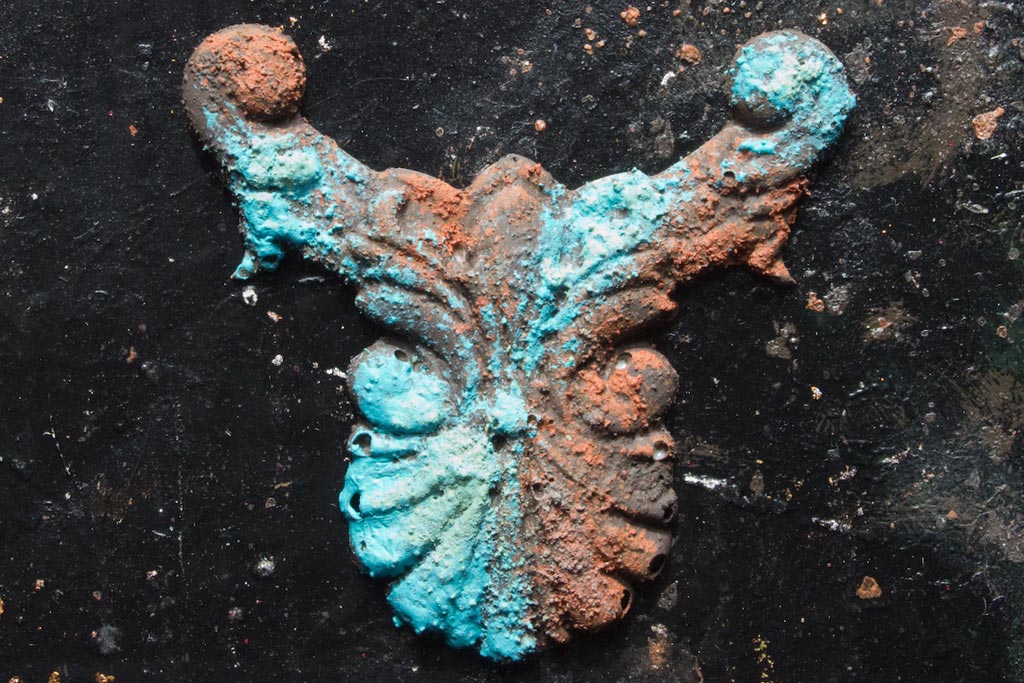 Add touches of Aqua and Light Green DIY Patina Mixes to your Rusty Projects for a pop of exciting color! Or, reverse the effect and add touches of DIY Rust Pastes to your Patina Projects!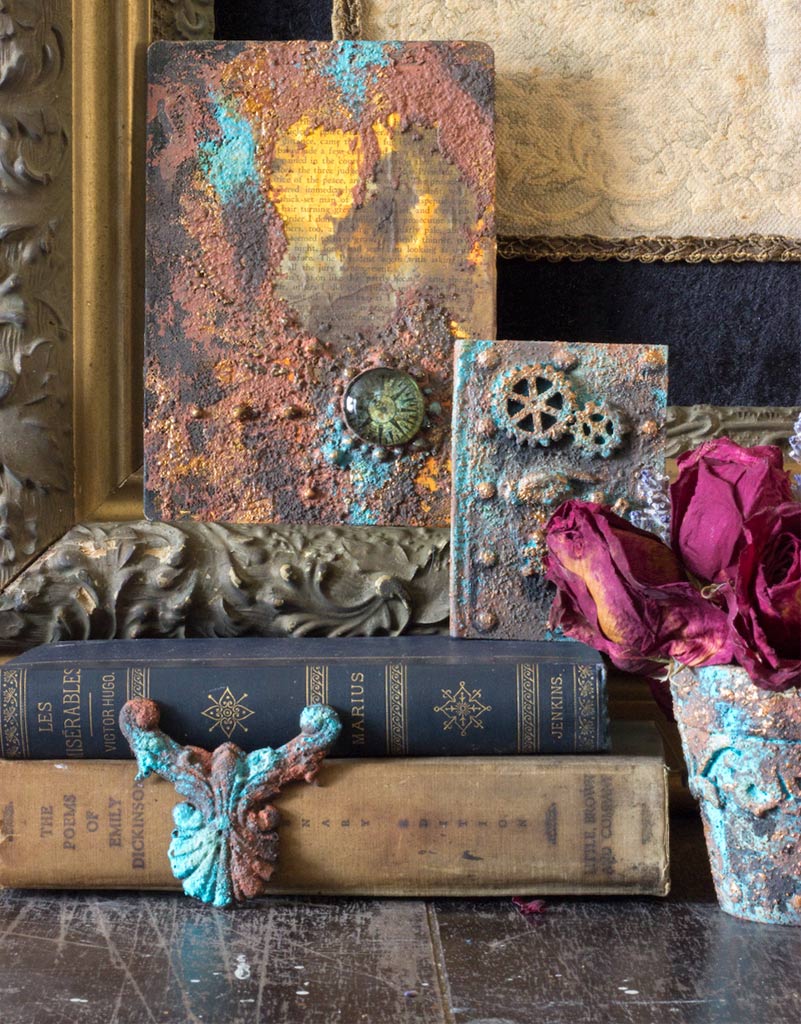 Um…am I wrong for loving this SO much?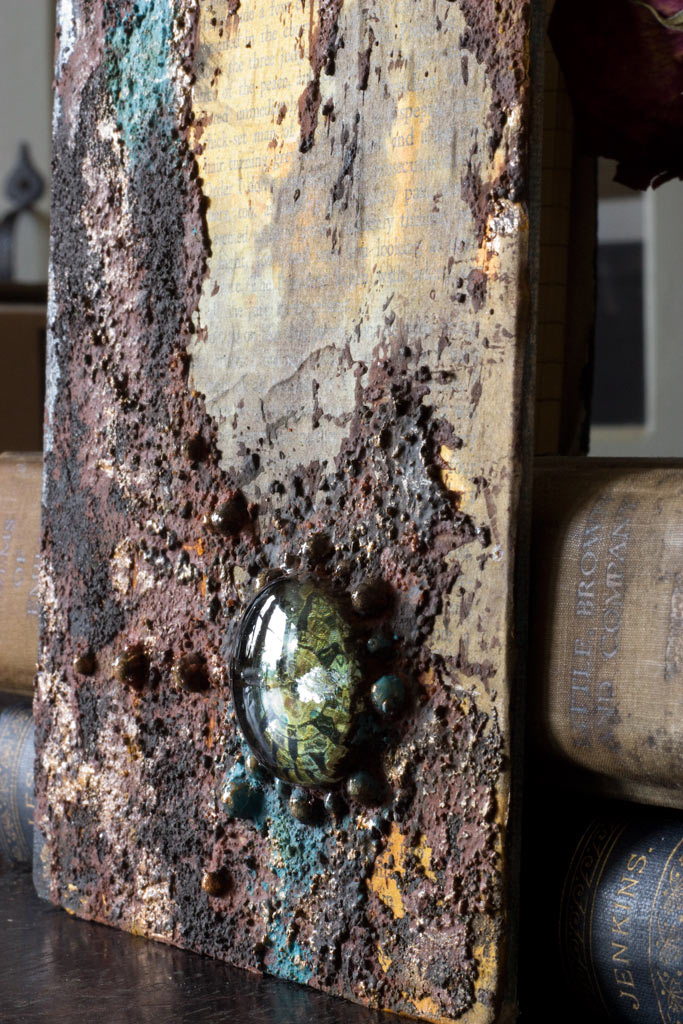 Sunken Treasure, anyone?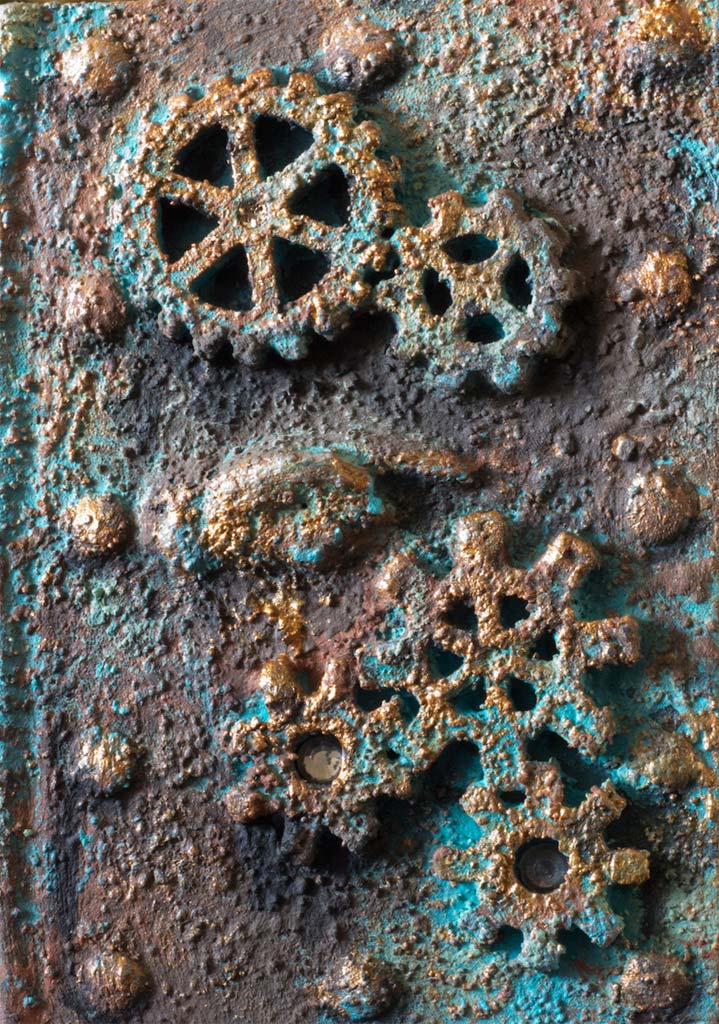 Once dry, the surface is almost rock-hard, gritty and intensely pigmented. Yay!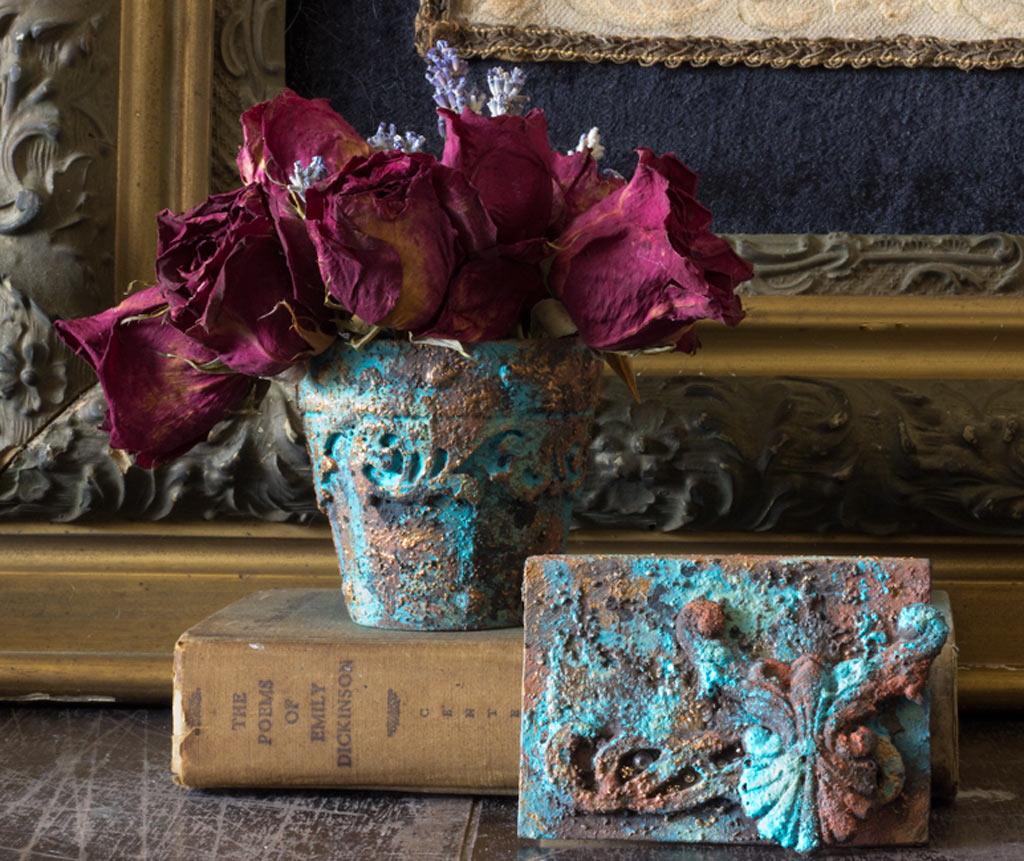 It took about 2 hours to whip up these DIY Patina Mixes and slather them on everything I could grab!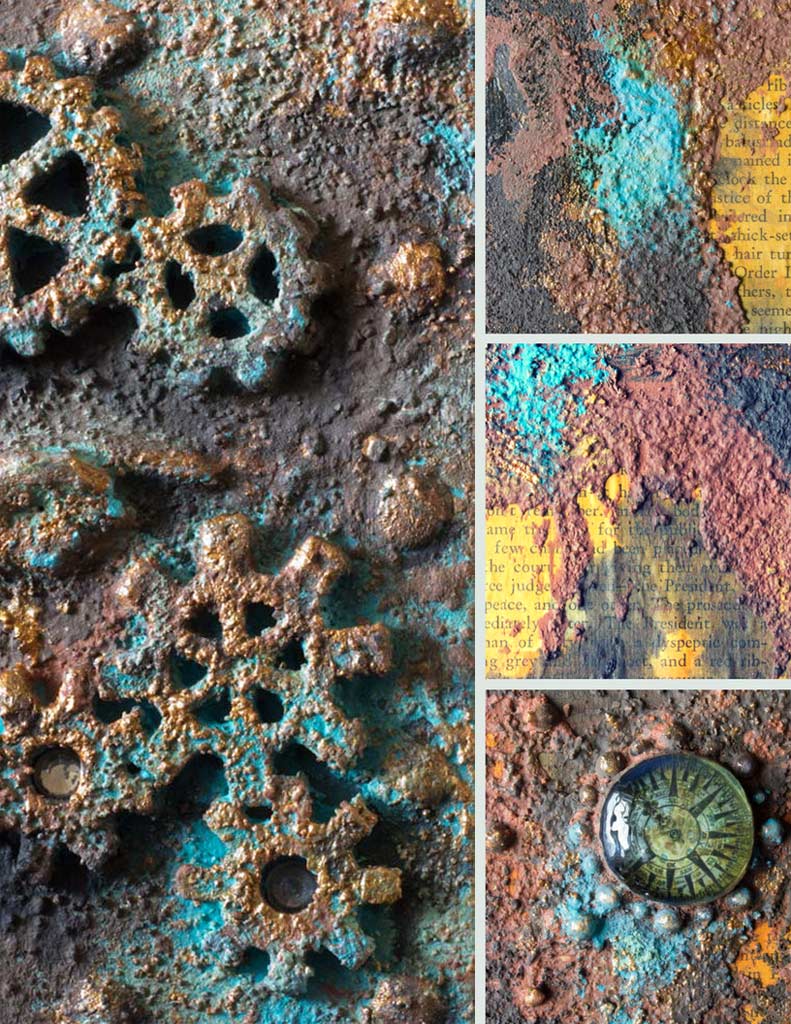 I sure hope you have as much Messy Fun as I did! Thanks for visiting The Graphics Fairy today! Now, go make your DIY Patina Paint Mixes!
Come see me at Thicketworks, when you crave a bit of Quirky Crafting!
Until next time,
Heather
For a detailed Tutorial about how to use DIY Rust Pastes & Patina Mixes, click HERE