25 Beautiful Feather Clipart
Hello guys! I'm back with another set of freebies for you. This time it's some lovely feather clipart that can be used in your crafts and projects. These feather pictures are perfect for Spring craft projects or nice for graphic designers to use in projects like invitations, decorations, blog headers and more. They also work well as a touch of country flair on cards or scrapbook pages. You'll find a mix of color feather clip art options as well as black and white ones, to give lots of different options. And several different categories to choose from. These are all 300 dpi high resolution images. Enjoy these goodies and happy crafting!
Peacock Feather Images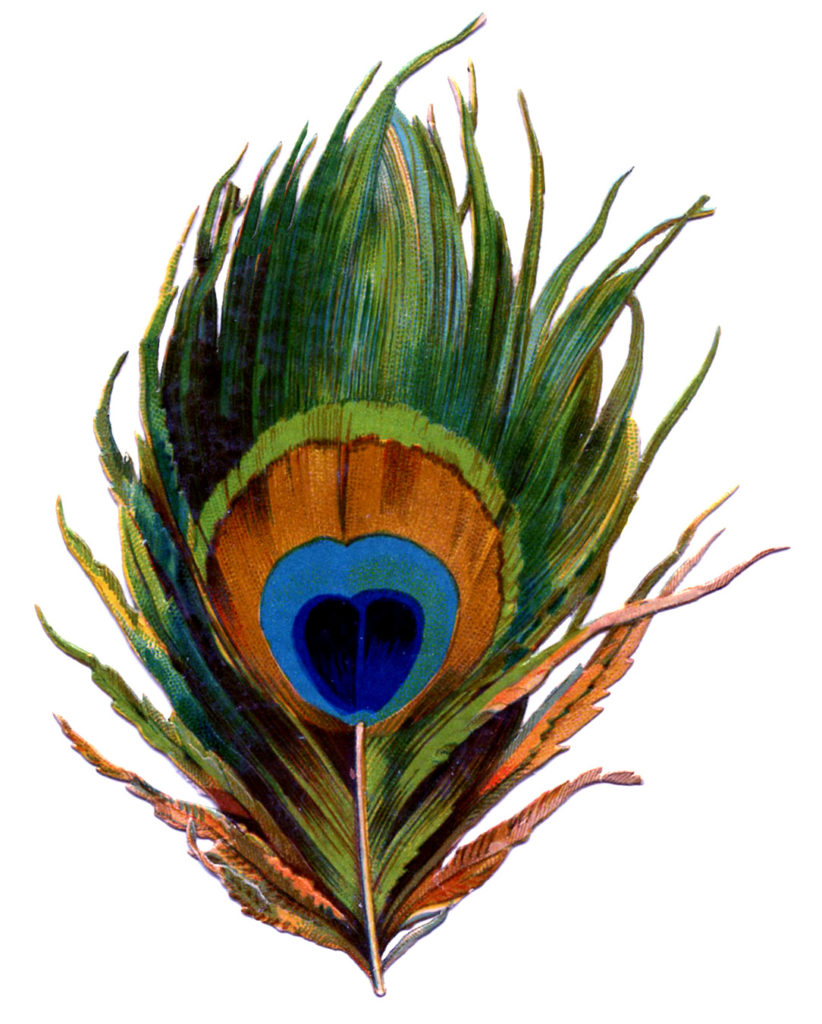 This Peacock feather is another example of the splendid beauty that only nature can provide. Don't you just love the vibrant colors? I do not think it could possibly be any more lovely!!! Cute enough to put on T shirts.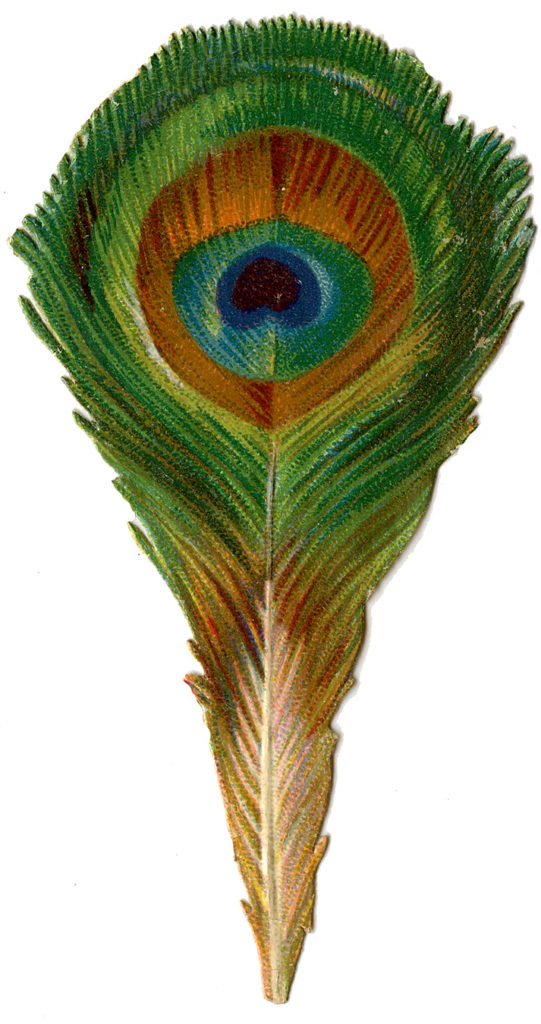 Pictured above is another colorful little Peacock feather. I never get tired of these because the colors are just so fabulous! I hope that you can use this in your Art!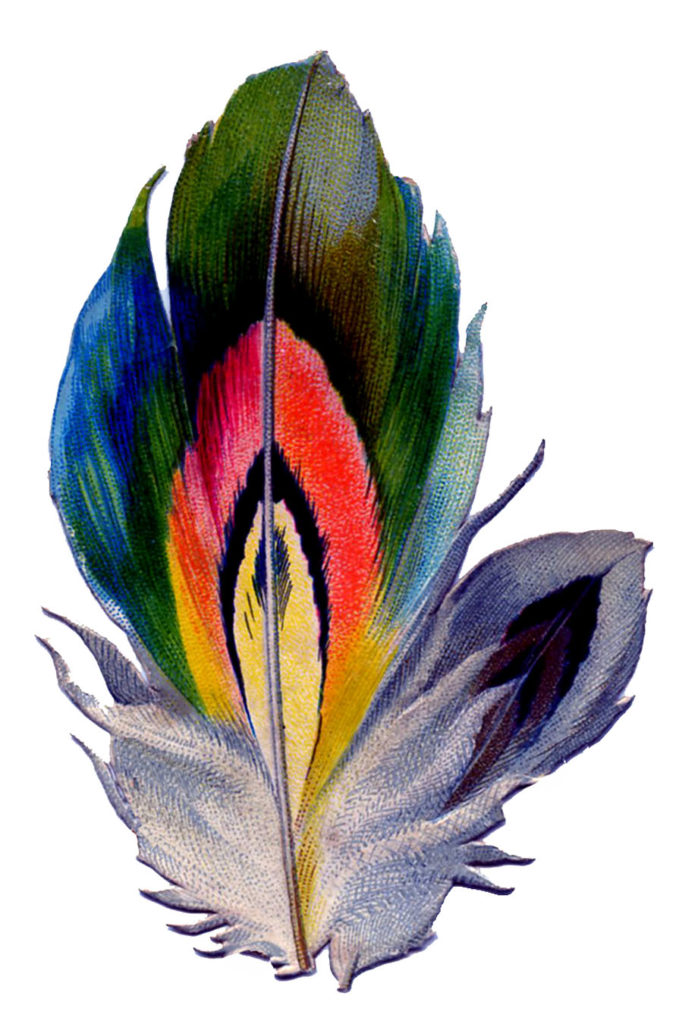 I am not sure which type of bird this belongs to. It has Peacock like colors so, I am including it in this section. It displays striking vivid bright colors that are truly amazing!
Brown Feather Clipart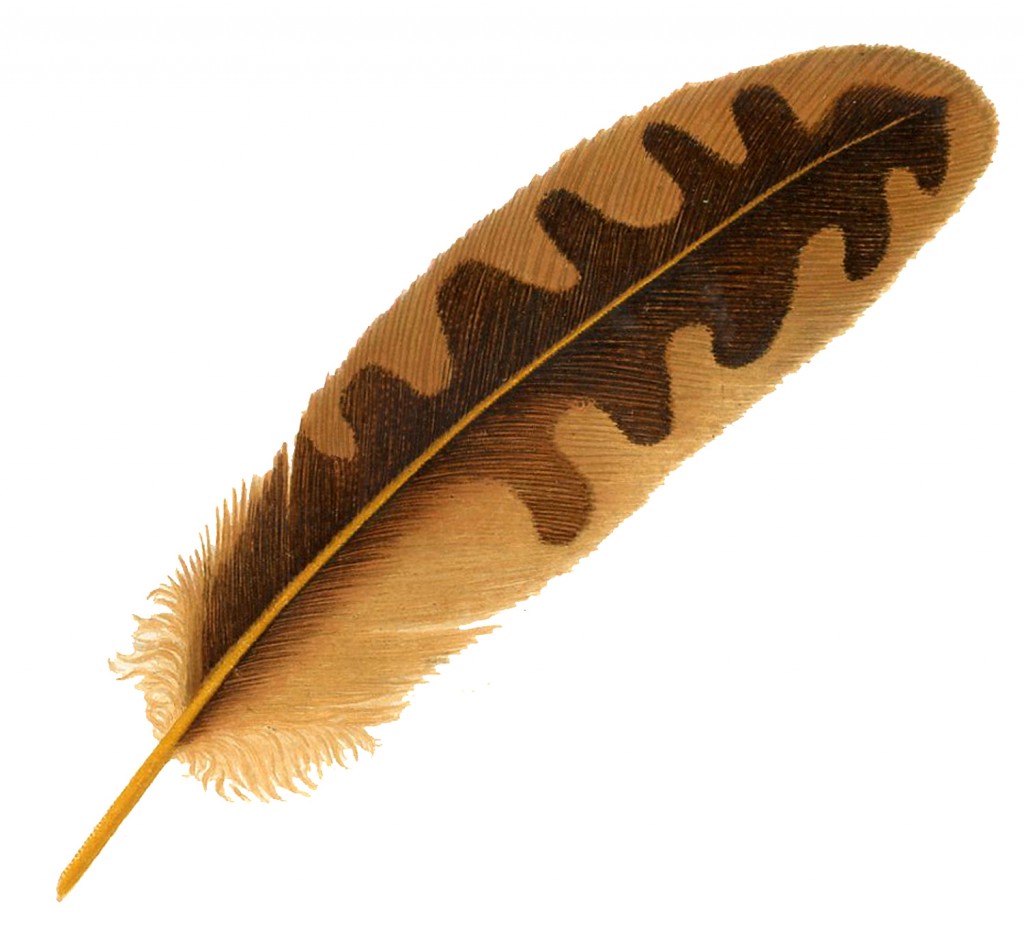 Shown above is a wonderful Vintage Feather image! This 'Birds of Prey' feather has brown tones, both light and dark, and it has some lovely markings on it. I would love to know the bird it comes from. I like the fluffy looking bits at the base of it as well. I found this one on an Antique Advertising card, it's not technically a "Scrap" but I thought it fit in well with this collection.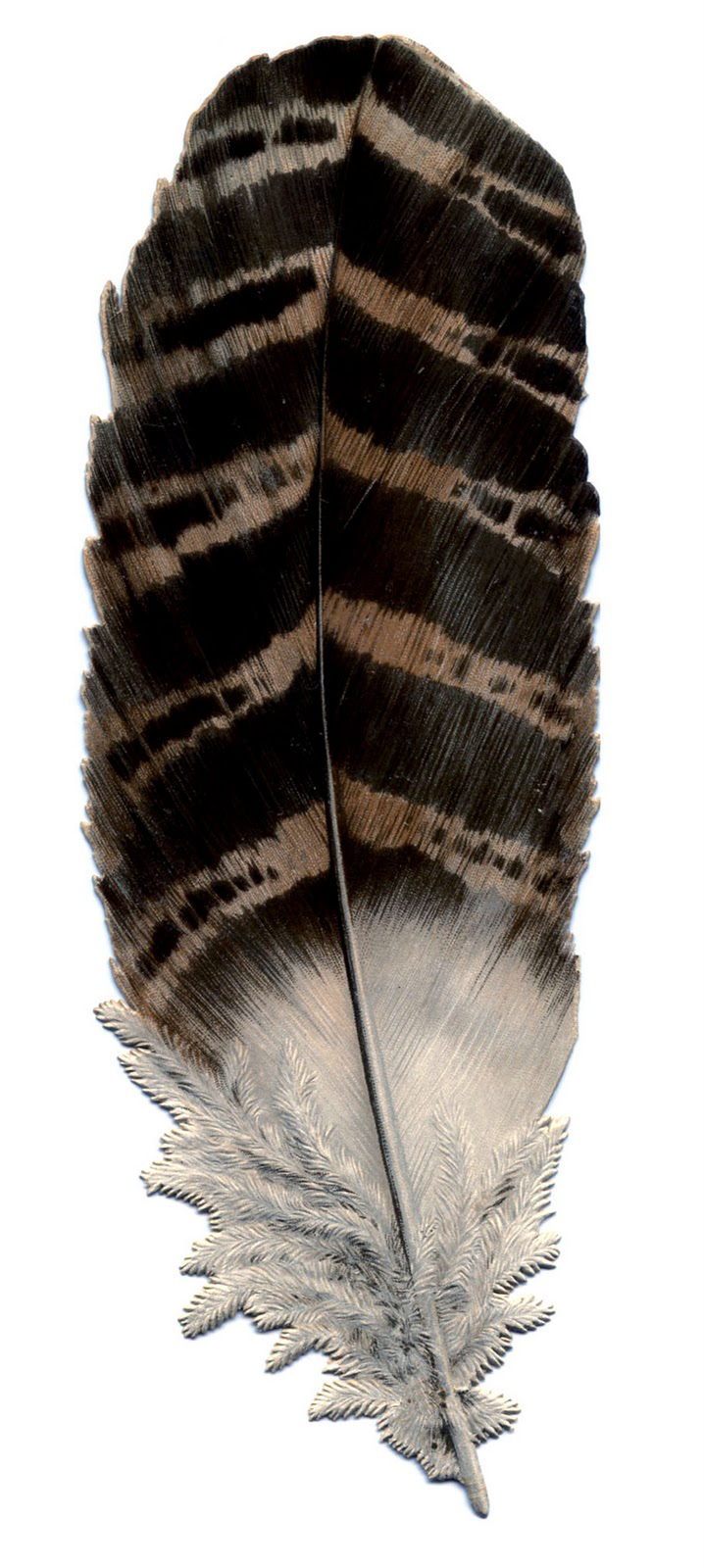 This Antique Feather Scrap Piece is a nice Striped one. It looks like a hawk feather to me. I really like the natural tones on this!
Scrap Vintage Feather Pictures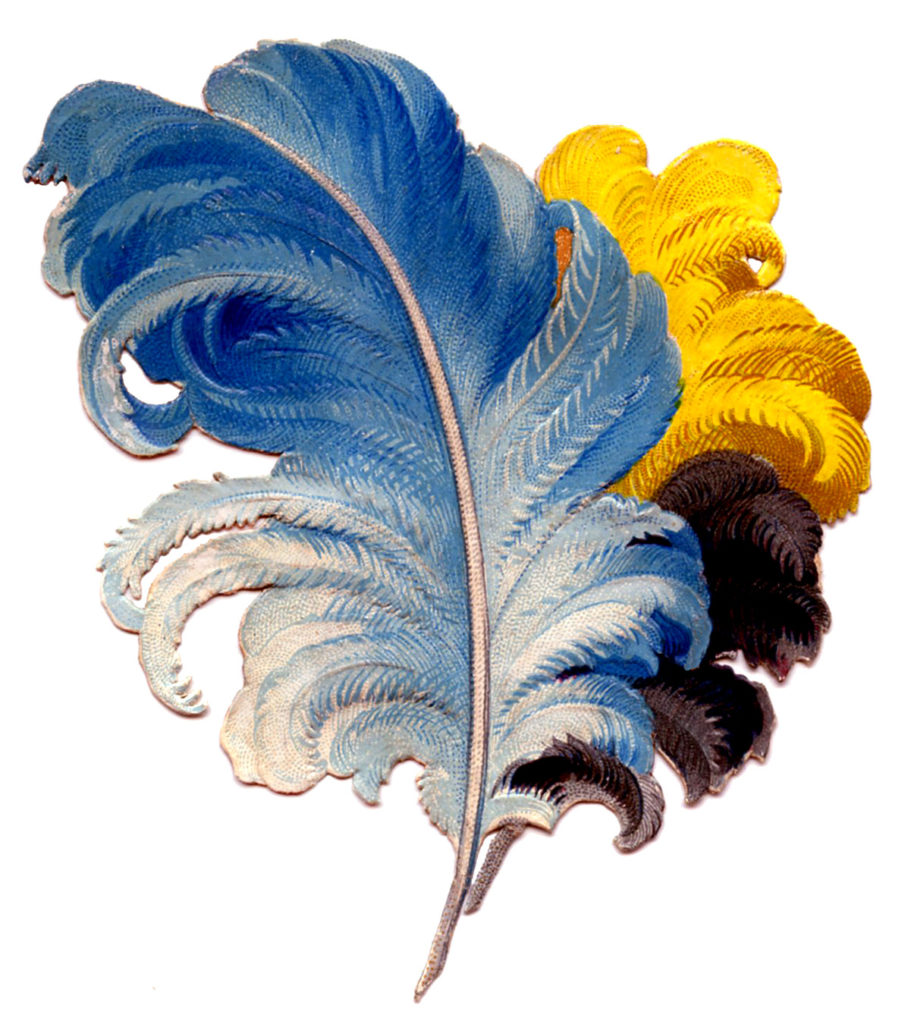 This amazing Victorian scrap image shows some delightful Ostrich Plumes in bright beautiful Blue and Yellow! It almost looks as if it has a touch of 'royalty' to it! I also think it exudes quite the romantic look!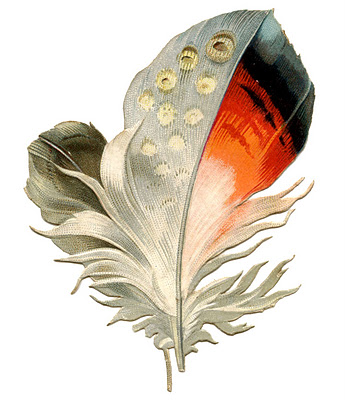 Here we have another Victorian Scrap Feather image! I just think these are so fun! This lovely design element has some speckled spots on one side and bright Orange on the other. There is a smaller feather peeking out from behind it. It has such a wide array of patterns that is truly captivating! I'm sorry to say this one was scanned at a low resolution many years ago, when it first appeared on my blog. I'm sure I still have it, once I locate it, I will update this image with a higher resolution version.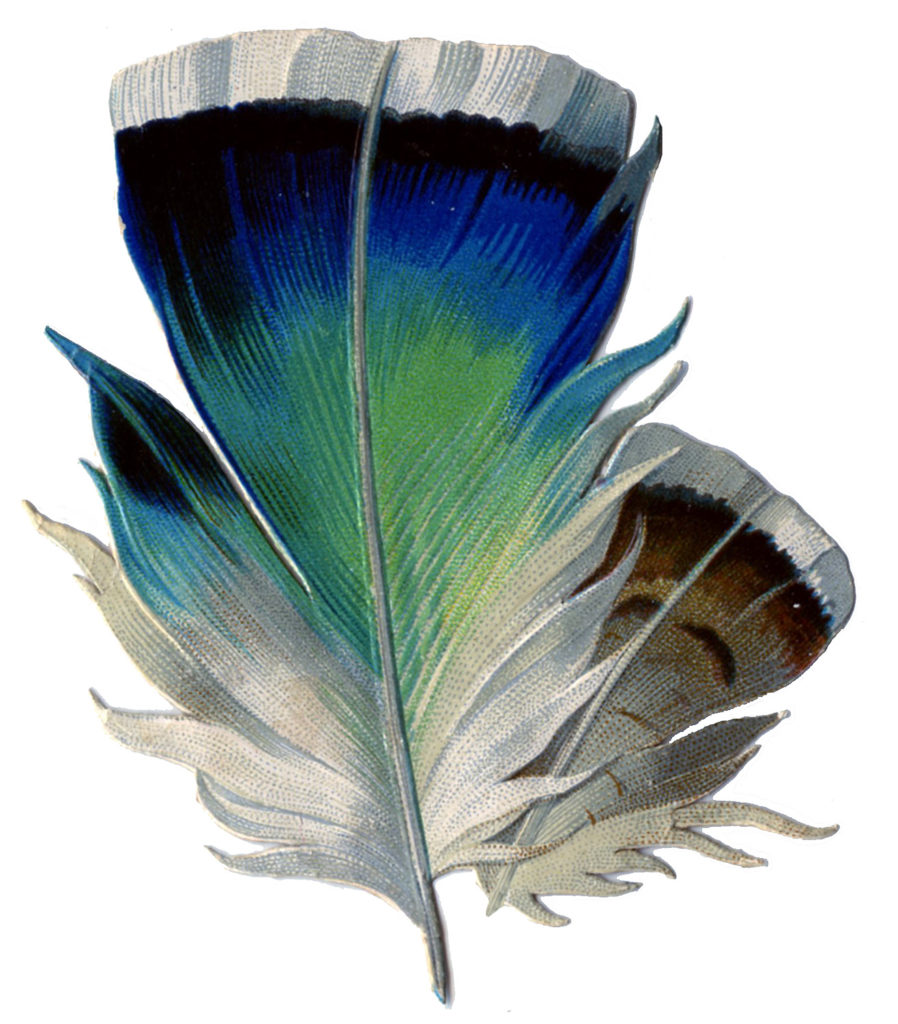 Wow! This is yet another beautiful Victorian Scrap picture! I just love the stunningly beautiful colors here. The gorgeous Peacock Blue and Green along with a second Feather behind it drawn in shades of brown provides an amazing image!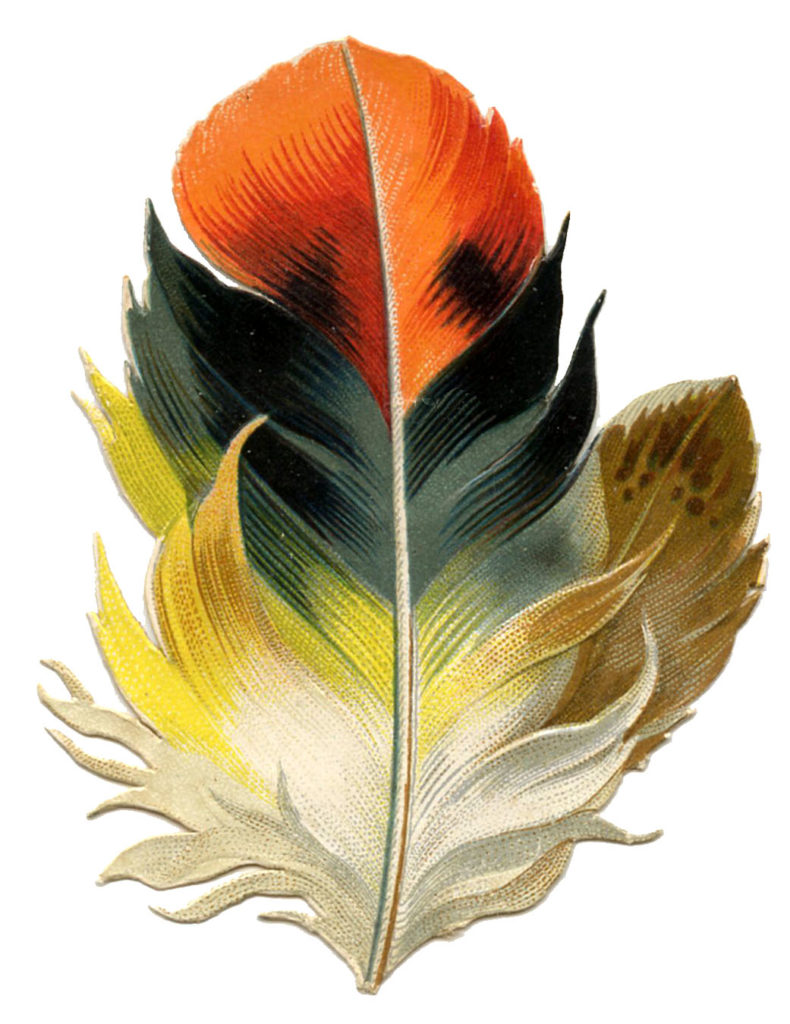 Isn't this a beauty?!! This fabulous Feather Clip Art above is a magnificent Victorian scrap piece. I think these colors are just right for Fall! The orange and black colors at the top actually have a bit of a Halloween feel from my viewpoint!
Vintage Feather Clipart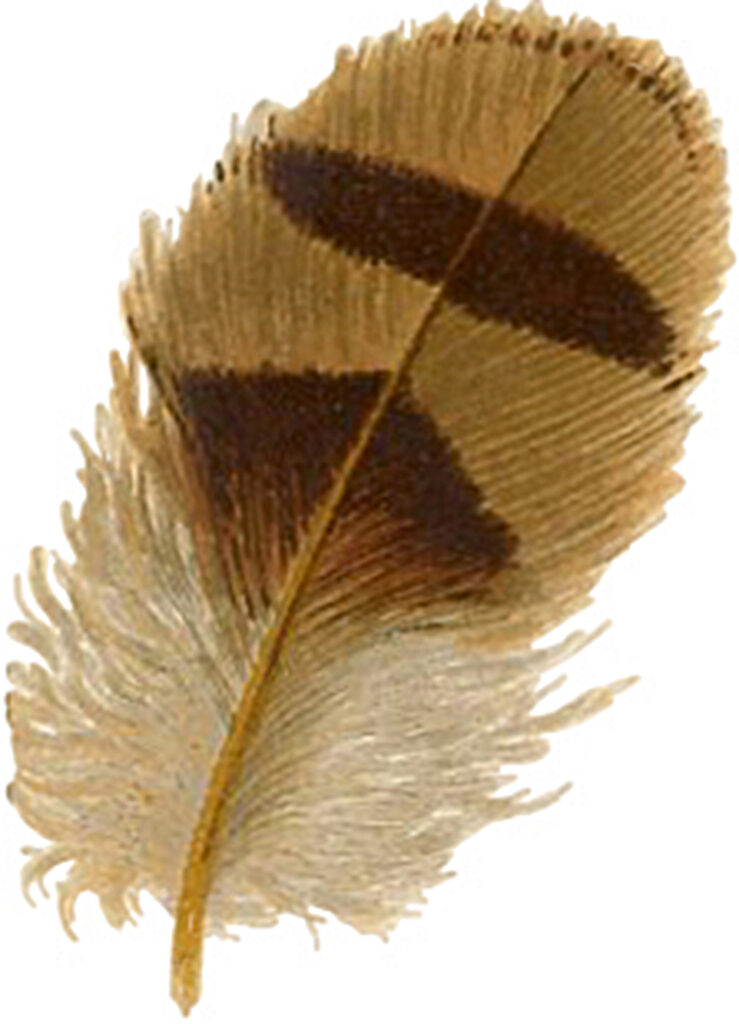 This lovely Feather Image is nice for Fall I thought, with the brown coloration and lovely stripes! This is from an Antique Advertising Card, but the image was extracted to make it more useable for your projects. I love how fluffy it is on the base of it, and the fluffiness makes it all the more charming I think!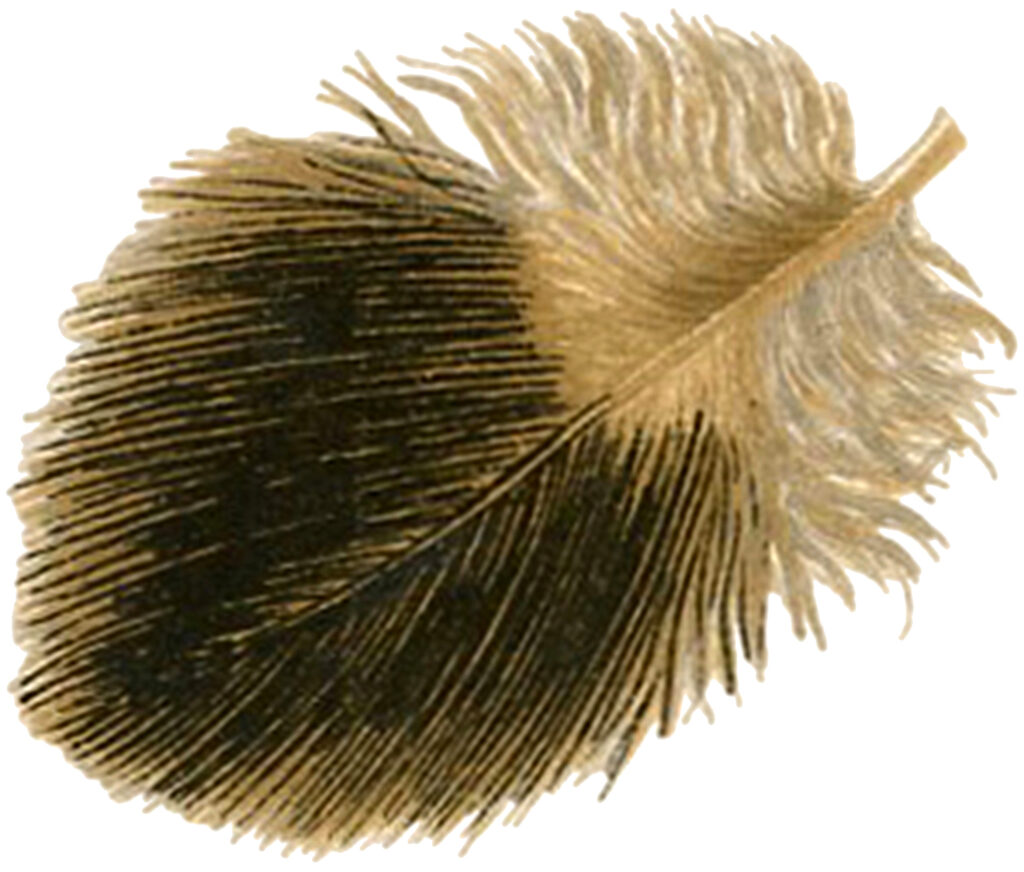 This one came from a set of Brown Feathers that were found on an Old Postcard. This one has two toned brown shading with soft downy bits to it!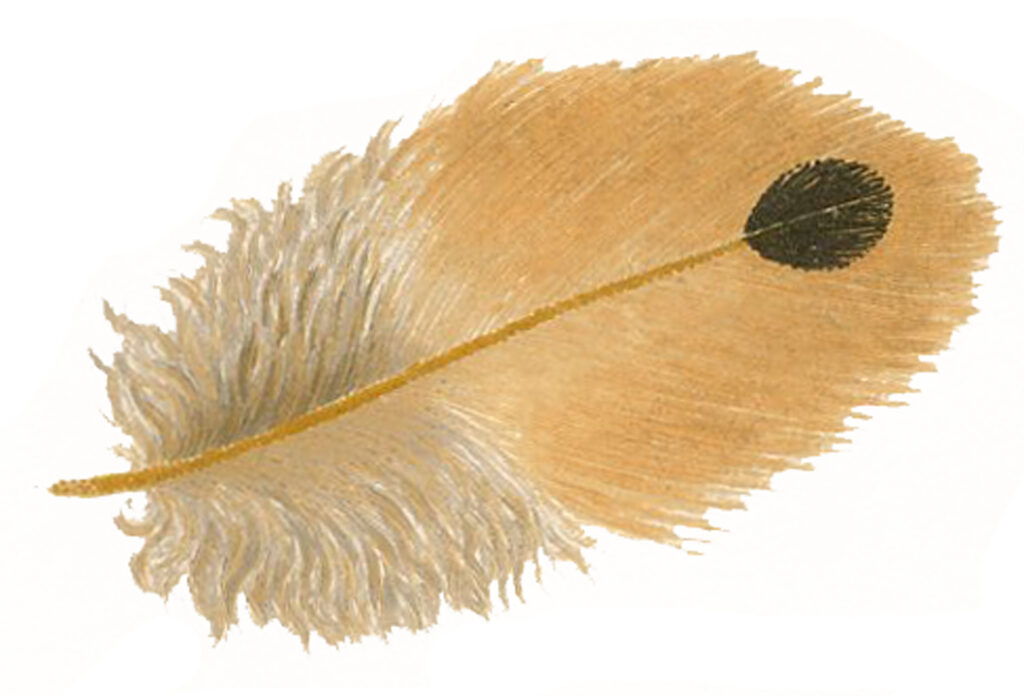 This Free Stock Image is another lovely Vintage Feather! So fluffy and sweet. It was on an Antique Advertising Trade Card. The card itself was a bit odd looking, but it had several of these beautiful feathers on it. I love the natural tones on it and the cute little spot!

 This next one is two toned, in light and dark brown, and looks like the type that you could use as a pen! It has great colors for Fall. Perhaps you could use the whole collection of them as some Wall Decor for your home!
Beautiful Feather Pictures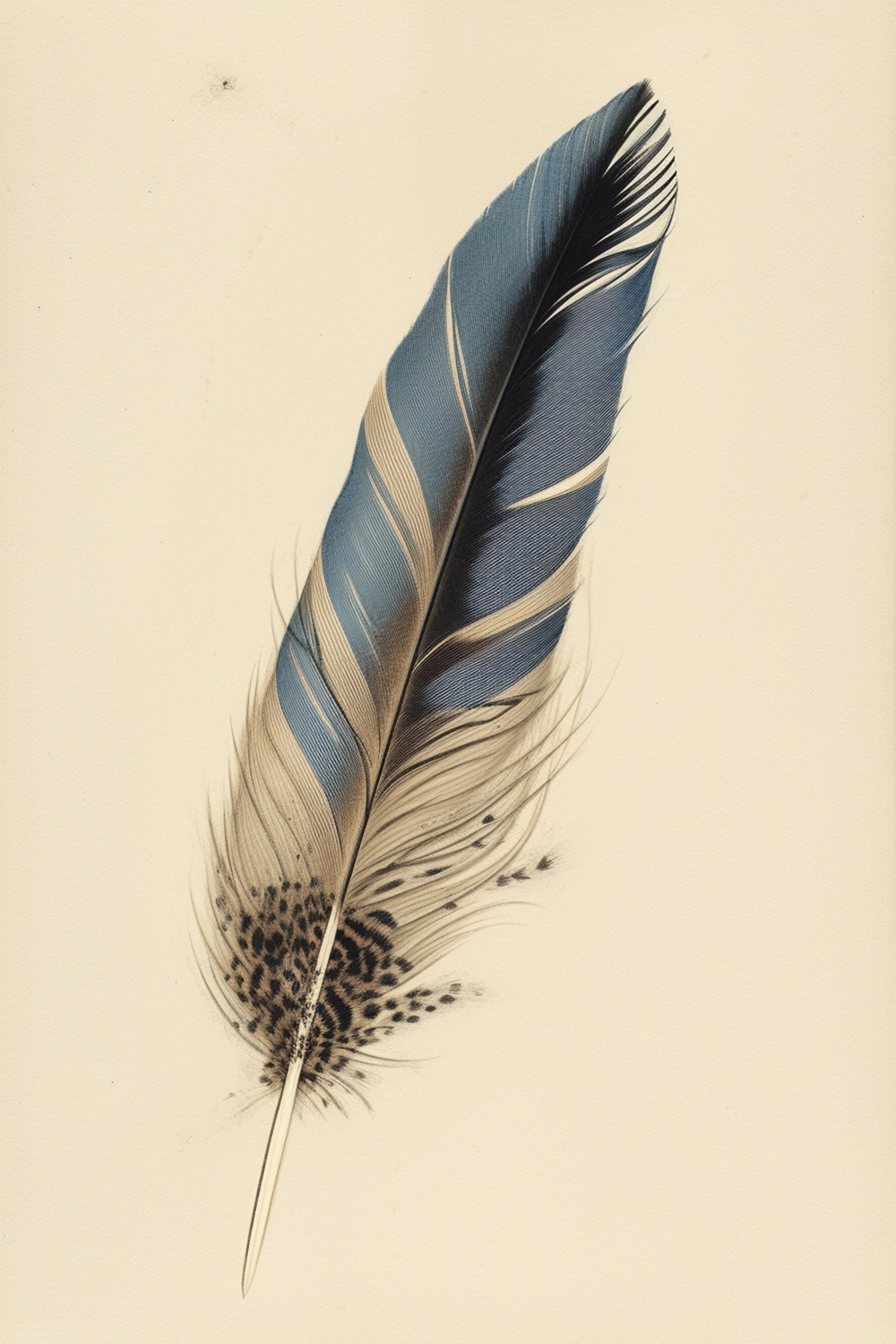 This lovely picture shows a pretty blue specimen! I could see this one printed out and tucked into a Spring Junk Journal.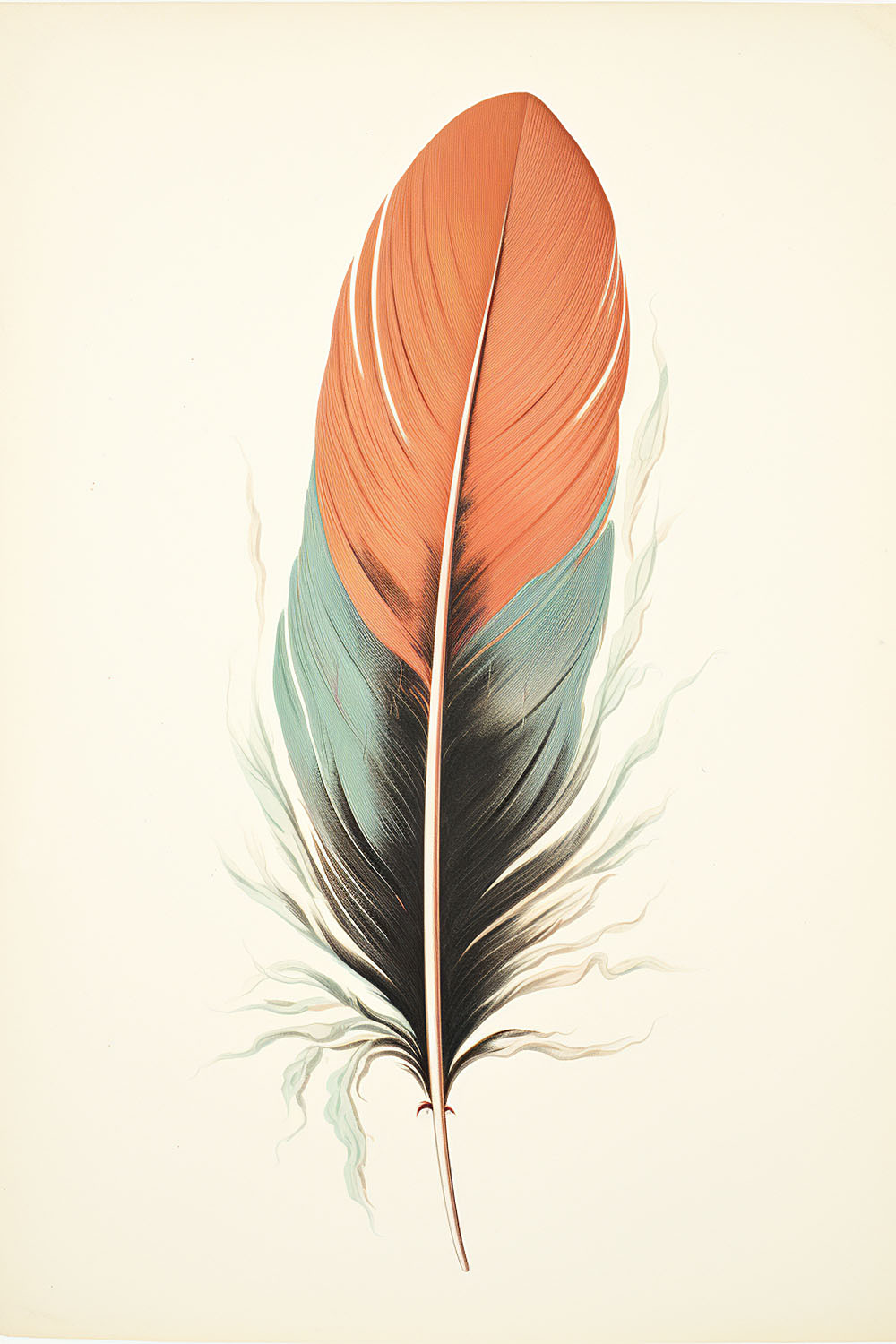 Here is the latest addition to this collection. I thought this one had such lovely Fall tones!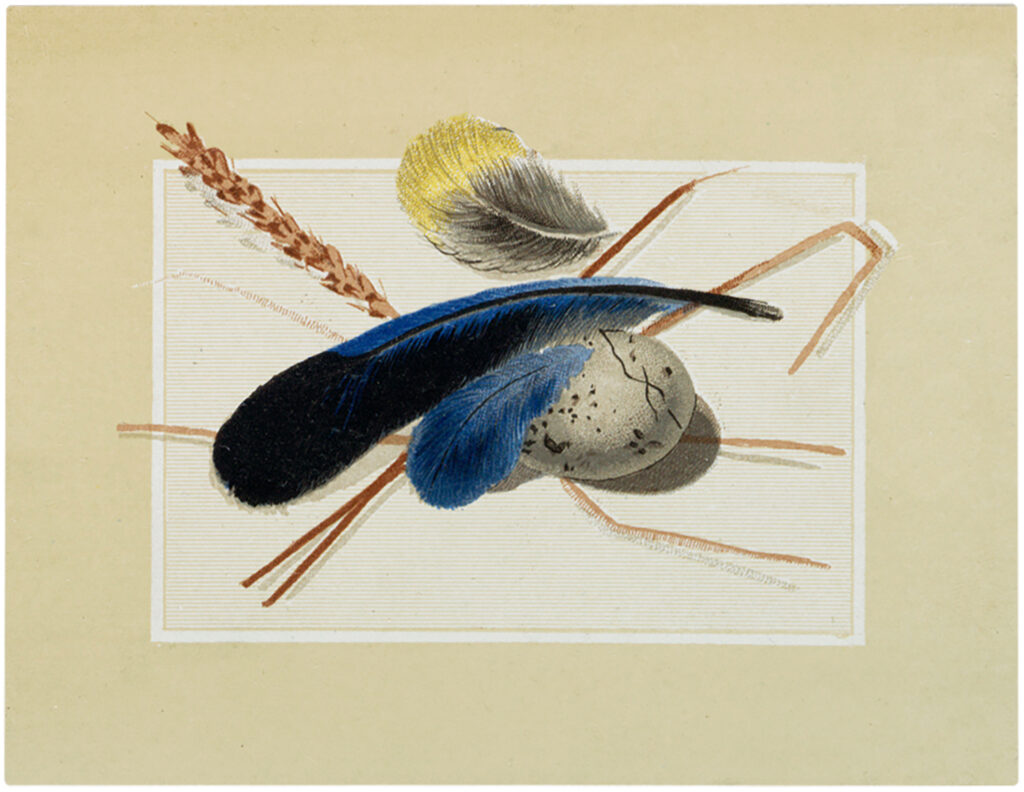 This next one has so many pretty elements! Included are a Gray/White Speckled Egg, some Blue/Black and Yellow Feathers and some dried Grass or Grain. Such a nice Image for Spring.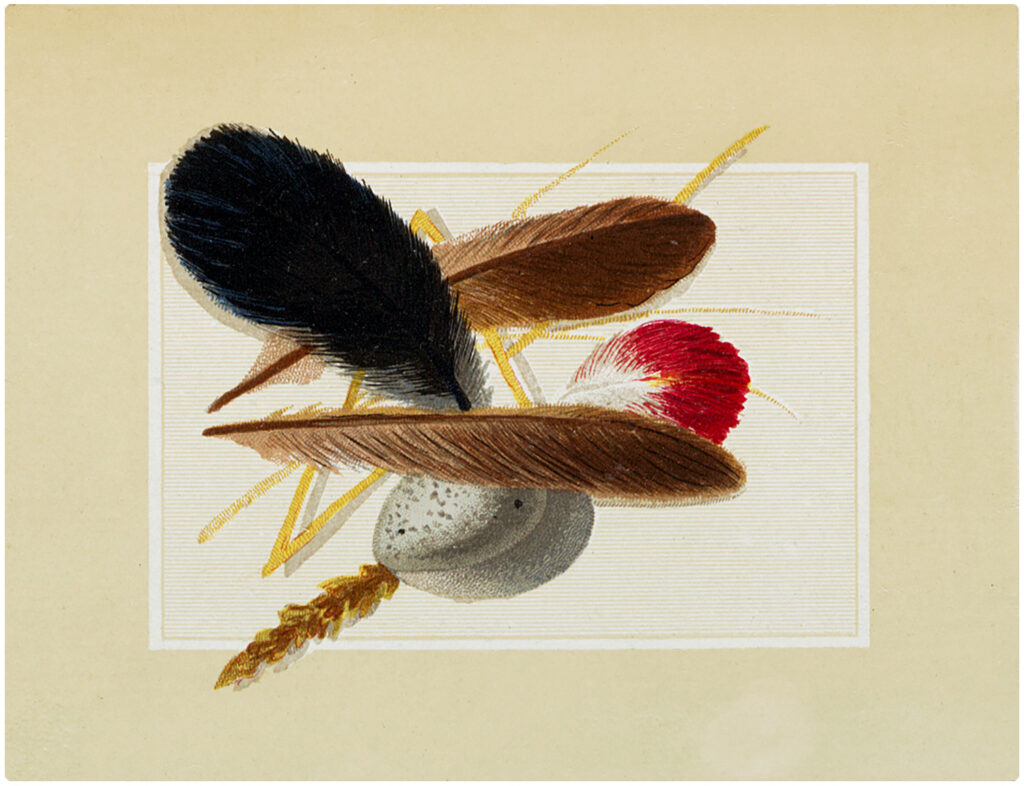 Here is another beauty that would be great for Spring and Fall! Included are three Speckled White Eggs, some Blue/Black, Brown and Red Feathers and some dried Grass or Grain.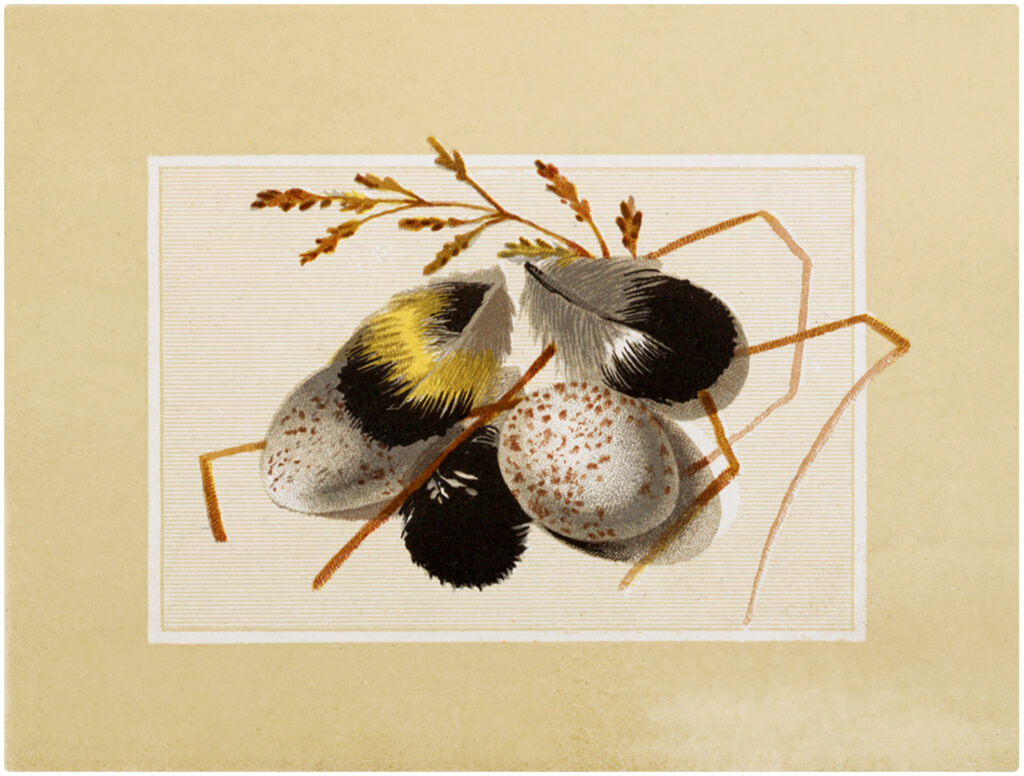 Included above are two Speckled Brown Eggs, three Feathers and some dried Grass or Grain. The yellow and black feather is spectacular. Another nice Image for Spring.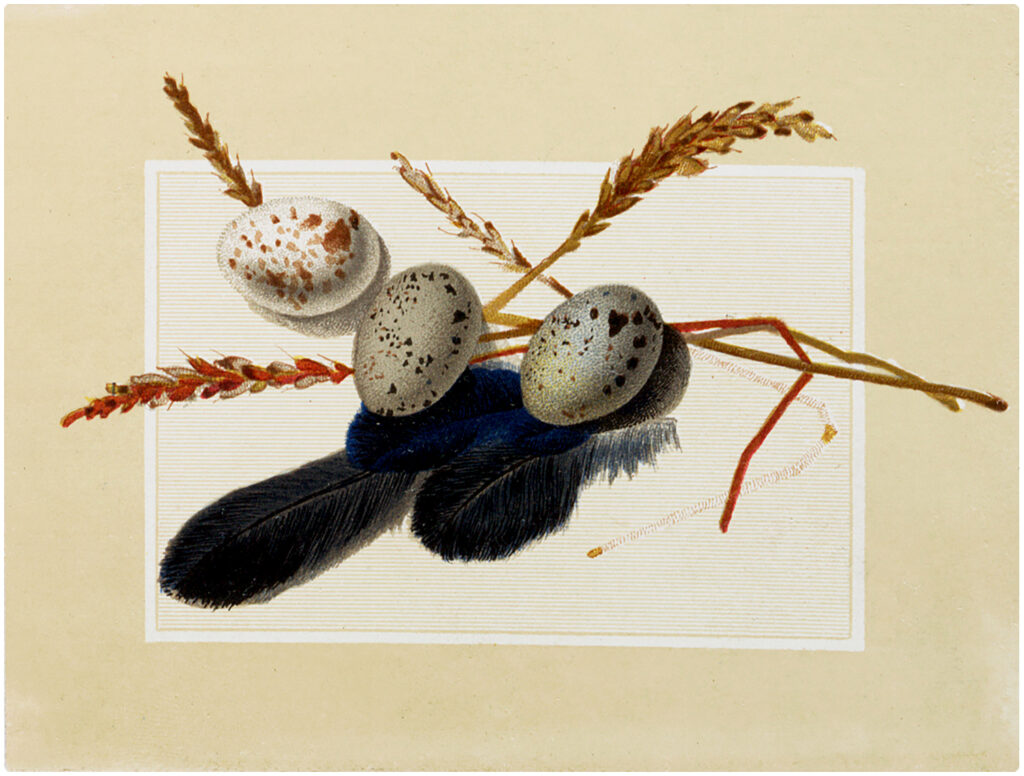 This one shows three Speckled Brown Eggs, some Blue and Gray Feathers and dried Grass or Grain as in the previous images.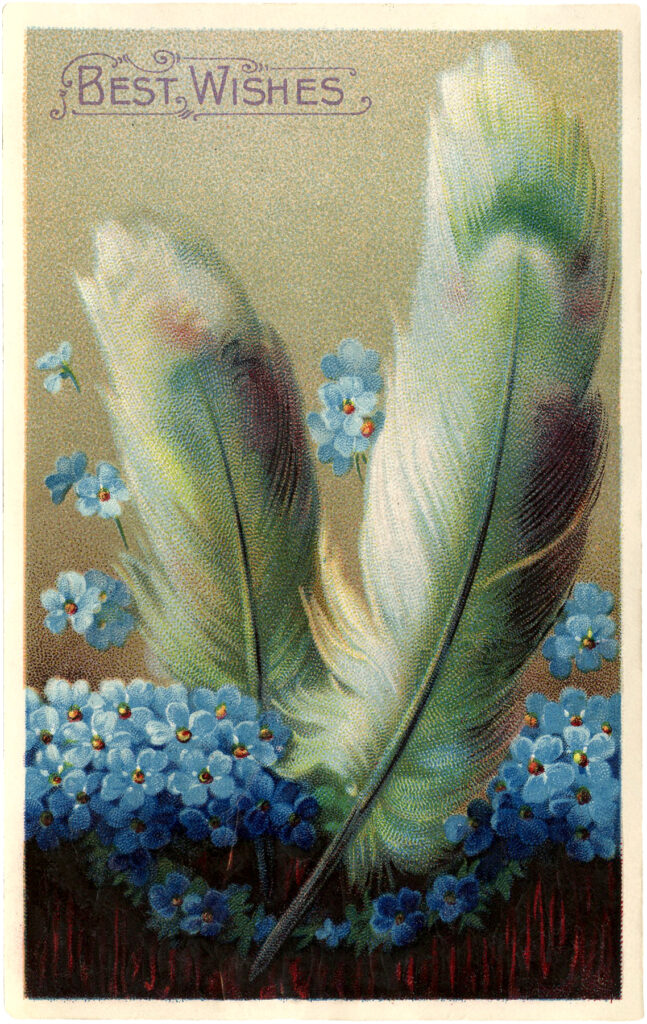 Shown above is an old Postcard with two lovely Feathers displaying soft colors and pretty Blue Flowers. The greeting on the card simply says, "Best Wishes." A great Shabby Style Image!
Black and White Feather Clipart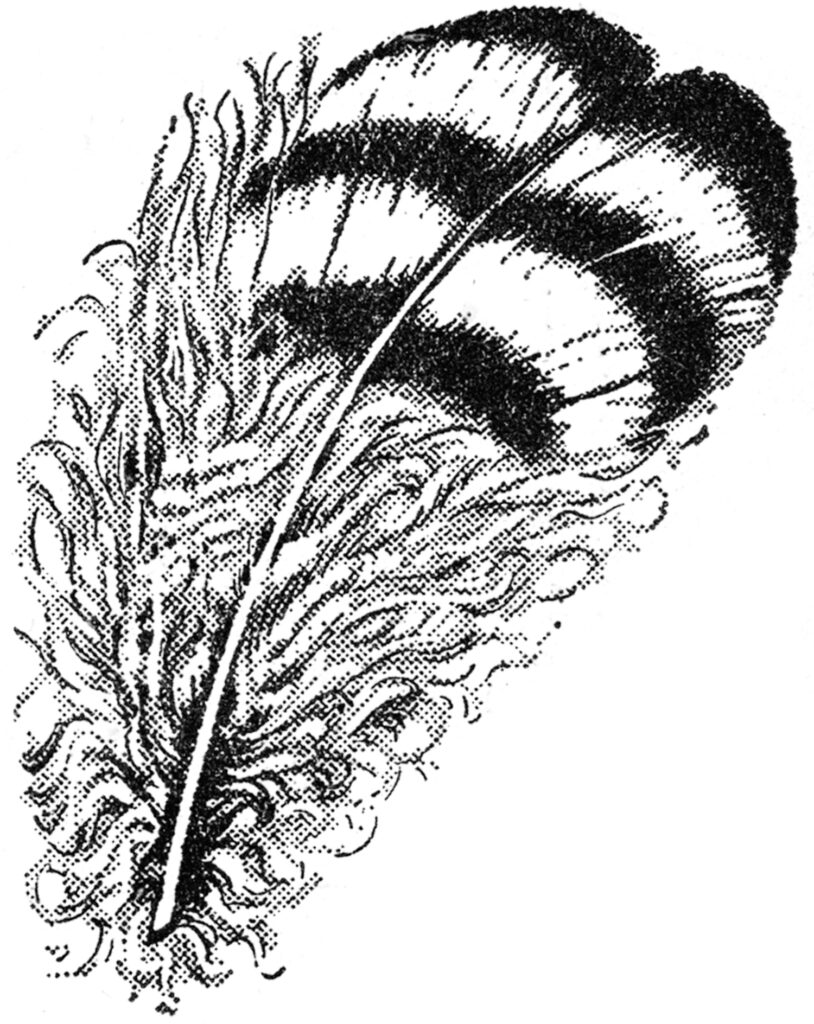 Scanned from an Antique Circa 1920's Catalog, I love this Feather image with the combination of wide stripes at the top and fluffy bits on the bottom! So fun!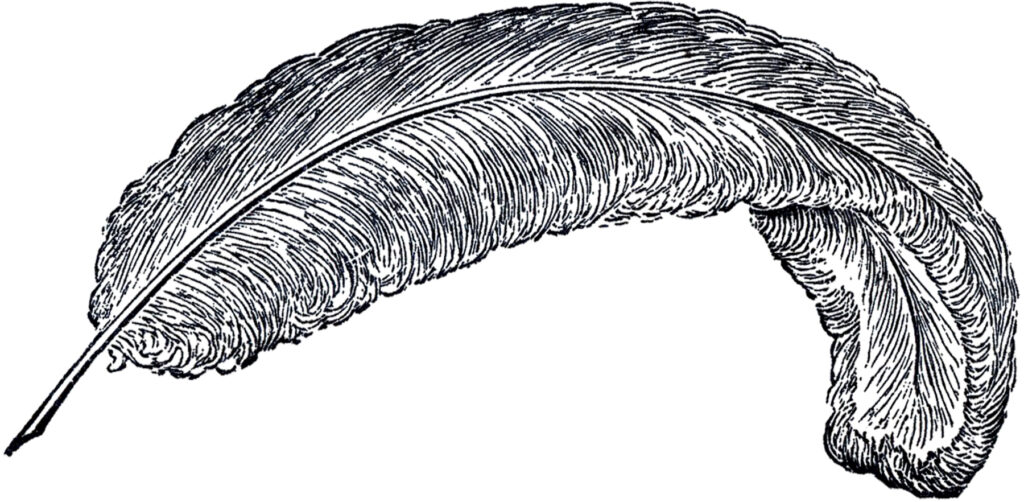 Here we have a Free Feather Clip Art Image. Featured above is a marvelous Feather or Ostrich Plume! Such beautiful detail on this one! This was scanned from a rare early 1900's Printer's Book.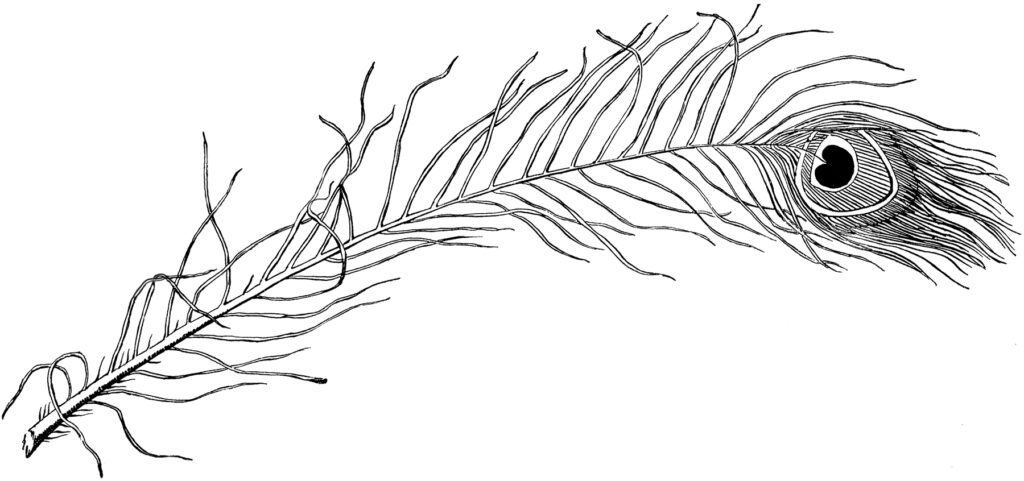 This is a Fabulous Peacock Feather Image. Shown above is a beautiful Black and White Illustration of a Peacock Feather! This one was scanned from a wonderful Circa 1893 Printer's Book. I think you will find this image great to use as a Photoshop Brush too.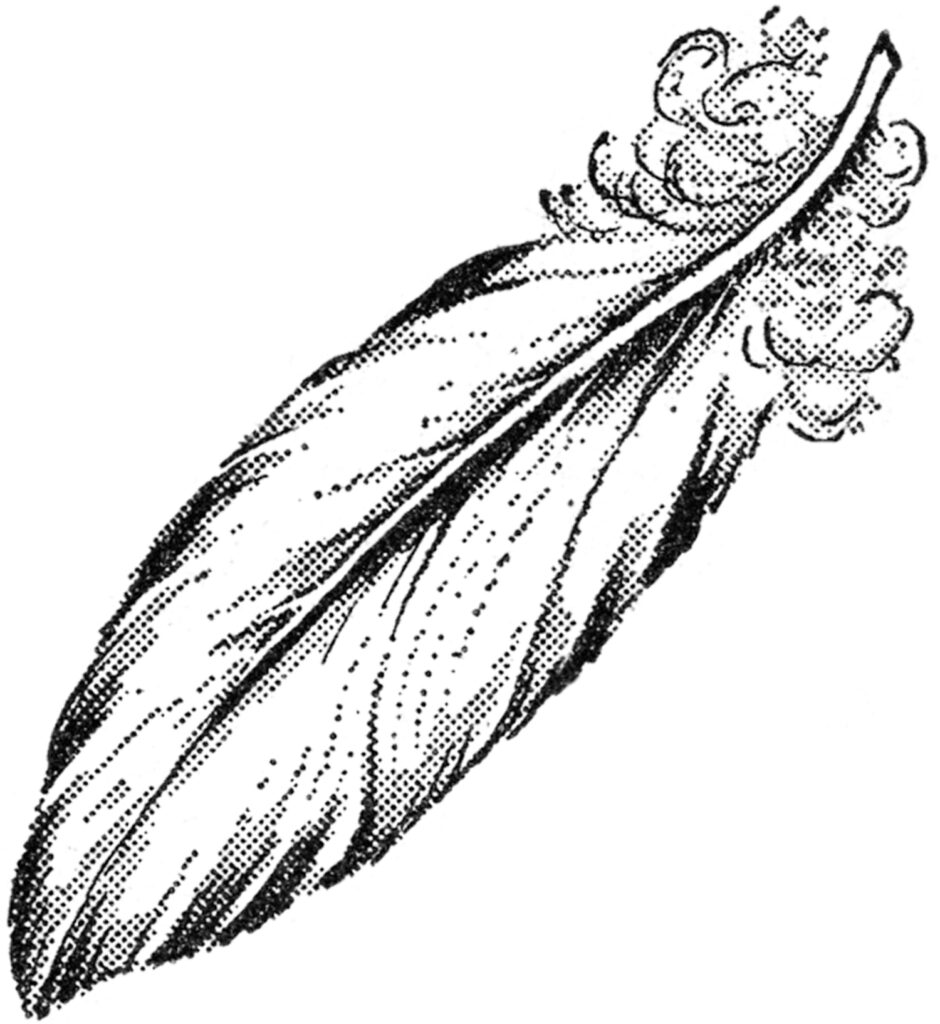 Scanned from the Antique Circa 1920's Catalog, here is another nice decorative Feather graphic in black and white. I love the fluffy parts on the end!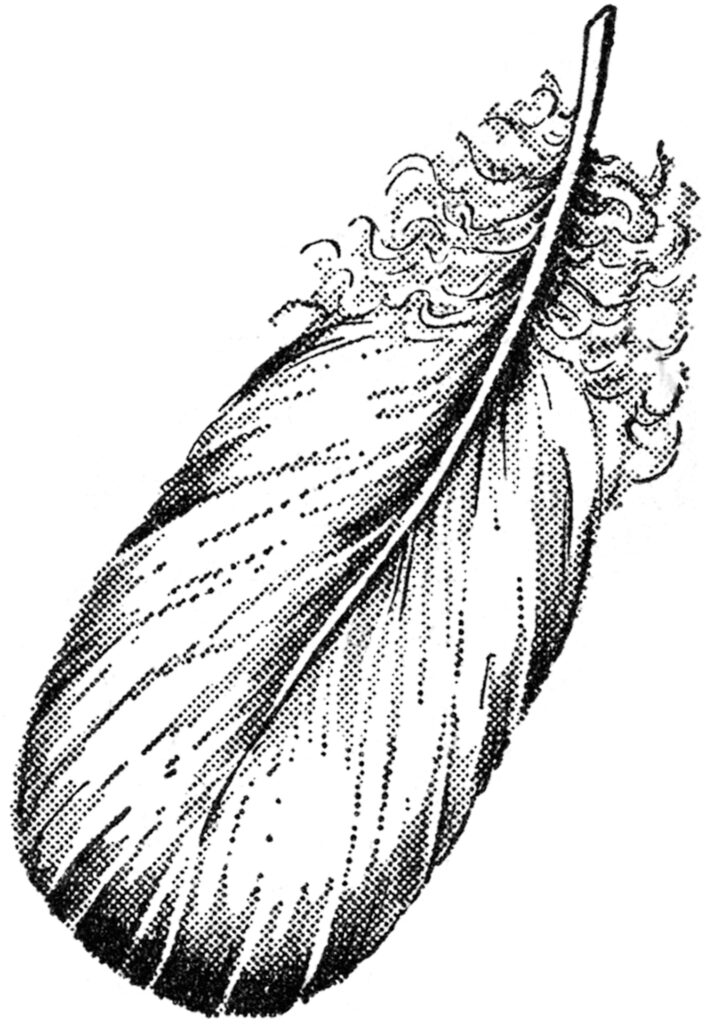 Above is another fabulous Feather Graphic similar one above it. It was also scanned from the Antique Circa 1920's Catalog, Again, I love the bits of fluff on the end of it!
I hope you enjoyed this fun curated collection of Vintage Feather Clipart! You could make some pretty stickers with these that would be fun for grownups or kids to use. You might also like our beautiful huge collection of  Nest Clipart HERE and this Wings Image HERE, as well as, our Dreamcatcher Coloring Pages HERE. 
Hello! Are you new to The Graphics Fairy?
Welcome, I'm so glad you're here! Browse around to find 
thousands of Stock Images
 that you can use in your projects or designs! I post new Vintage images every day, as well as projects and DIY's too! Need more info about my site? Try my 
FAQ
 page.