Hi everyone, it's Andrea from The Cottage Market and I am back with you today to share one more quick and easy Christmas DIY with you before the big day. A fun Holiday Mason Jar Lid Garland DIY that you can adapt to any holiday or any occasion…so it is a good project to bookmark for all year round use. You can create it from any one of the fabulous graphics here on The Graphics Fairy and I know you will have tons of fun finding the perfect elements. I am going to do one with some of the cool retro kitchen graphics…perfect all year round in your kitchen! Let your imagination go wild! The images used here are the Holly, Bunnies and little foxes!

Here's what you will need:  Mason Jar Rings, Scissors, Prints of your graphic choices, twine or ribbon, embellishments if you like, hole punch, a pencil an glue.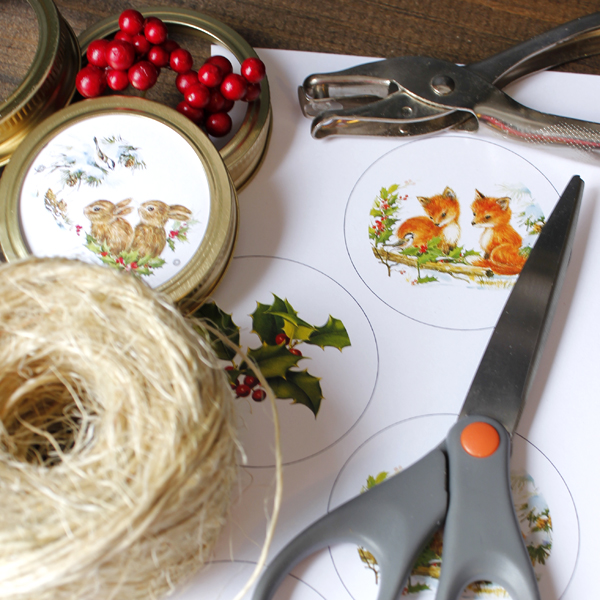 First you have to choose your images and size them down so they will fit into the mason jar lid size you choose…it's easy because all you have to do is print the graphic and then draw a circle around the center of it using the inside lid of the mason jar. Then simply cut the graphic circle out.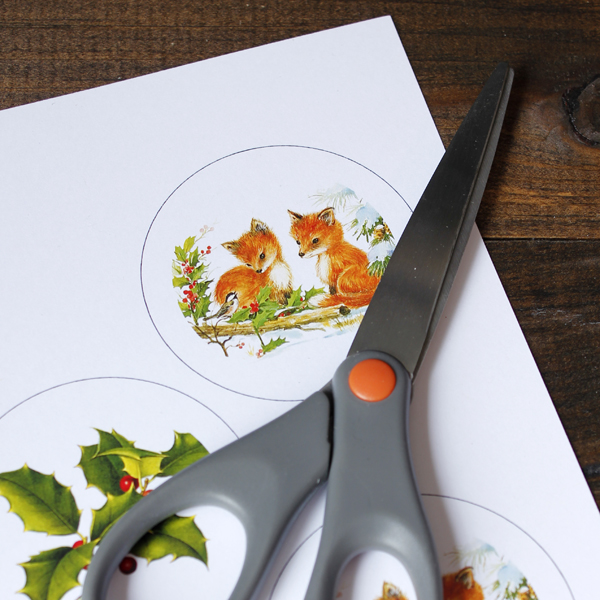 Now take the cut out image and place it in the ring so you can see see where you need to make a mark to punch the holes.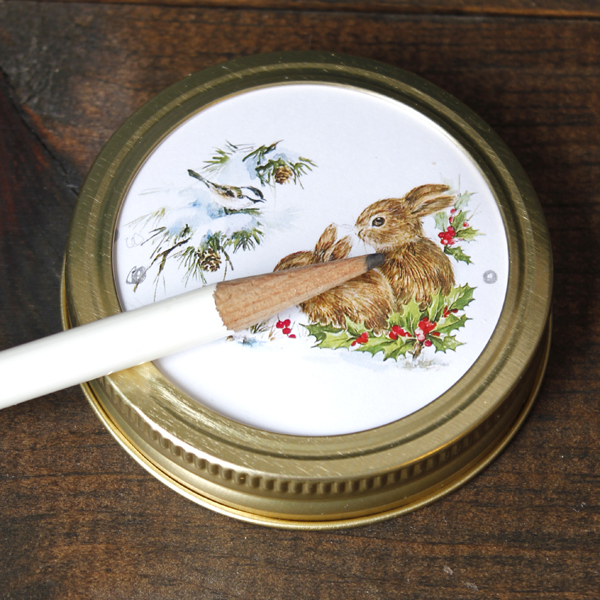 Now punch the holes on both sides.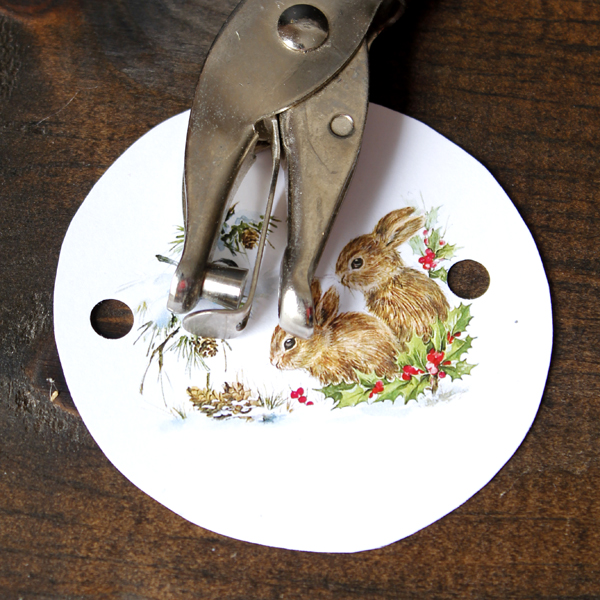 Run a fine stream of craft glue inside the rim and then place your image face side down…press lightly and allow to dry. Or you can just use a few dabs of hot glue…totally your choice.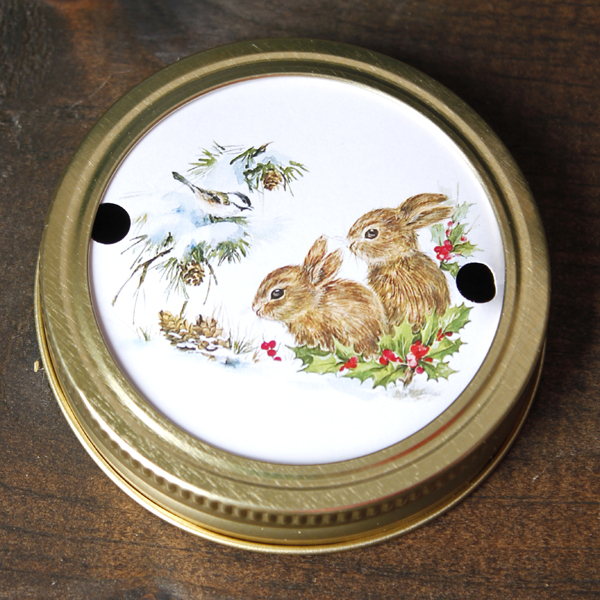 All you have to do now is cut some pieces of twine…lace the twine through the back and do the same to the lid you want next to it and then tie a double knot…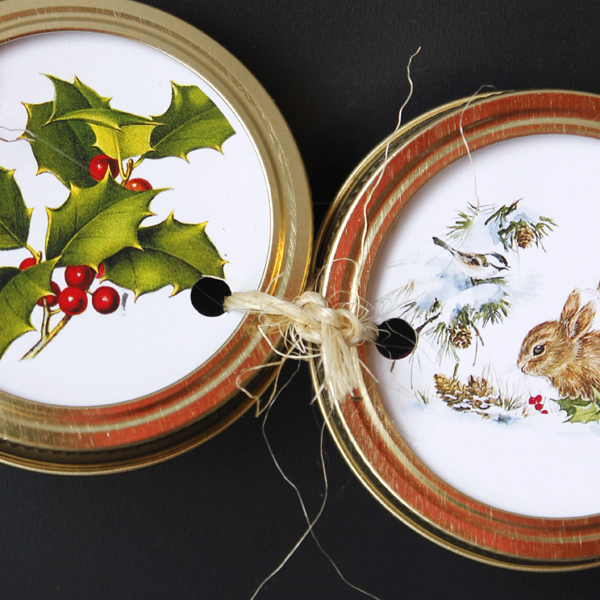 then repeat until you get to the length you want.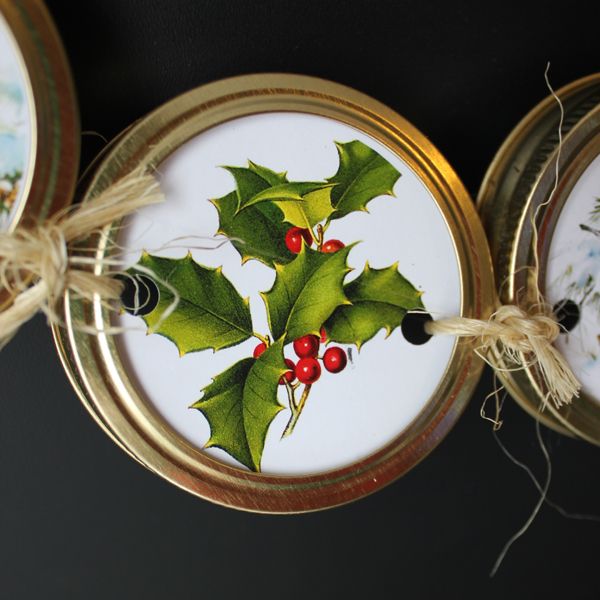 Then tie 2 bows and glue them to the end side and top them off with a little embellishments.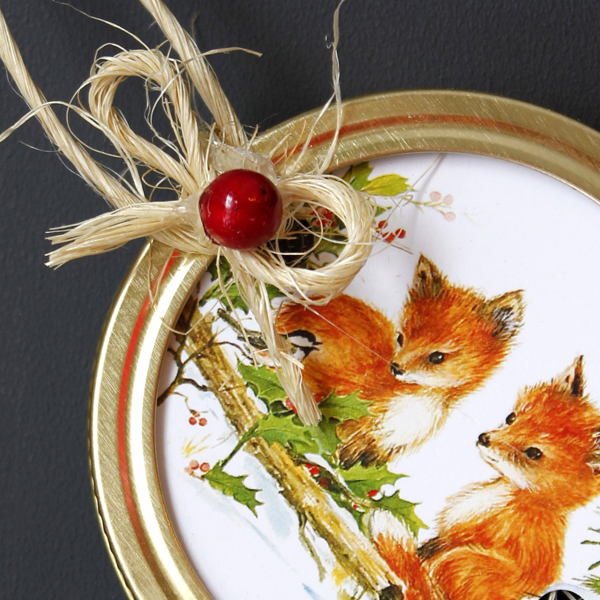 Then Hang!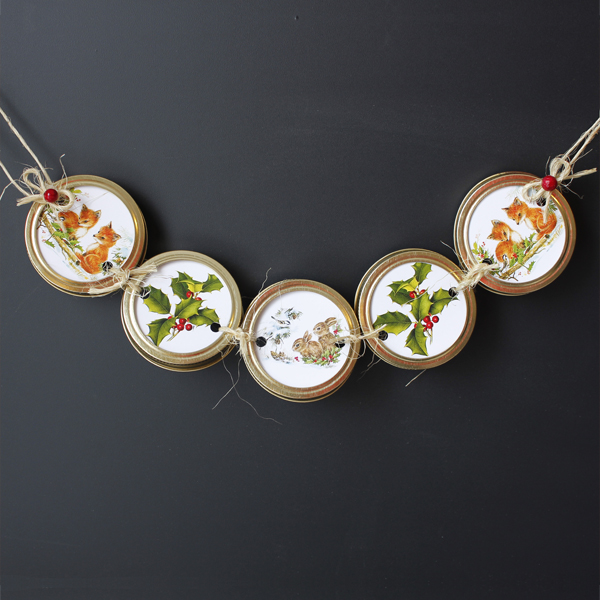 Hope you have tons of fun creating this happy garland for every occasion you can think of! The Graphics Fairy sure has the images waiting for you!!! I want to wish you and yours the HAPPIEST OF HOLIDAYS …may your days be MERRY & BRIGHT!!! See you soon…but if you would like to drop by and see me…I am always hanging out at The Cottage Market!
(HUGS)
…andrea
If you are looking for a scrumptious…quick and easy cookie for the Holidays…why not try my Chocolate Covered Nutella Oreo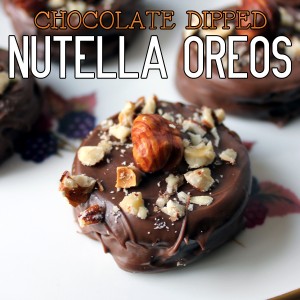 Oh and give these a try for the Holiday Season or any time at all…Chocolate Peanut Butter Oreo Truffles!