How to Make Peel and Stick Dots of Glue
Hi everyone, how are you?! It's Andrea from The Cottage Market. It is so great to be with you once again. Today I have a SUPER Quick & Easy DIY for you. We are going to learn How to Make Peel and Stick Dots of Glue in any Size!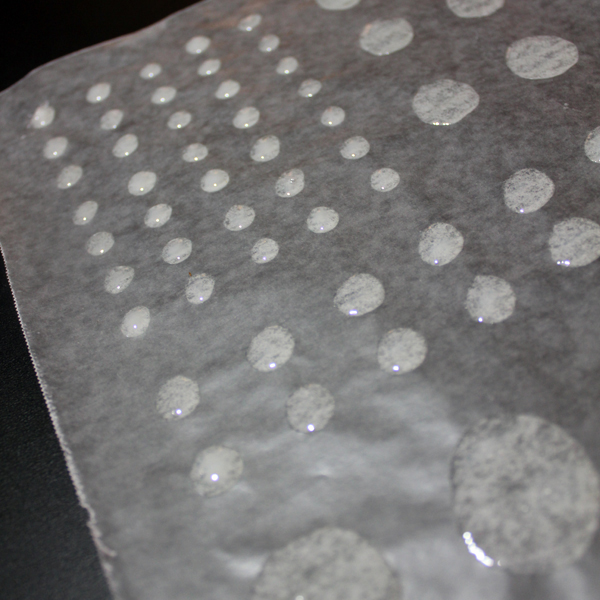 You know those little sticky dots that you use for Scrapbooking…Card Making… Junk Journals …and all kinds of other Paper Crafts? I even use them to keep certain picture frames straight. There are probably over 101 uses! I bet you didn't know how easy they were to make yourself! They are fun to make too and it's nice to save a little money by making your own craft supplies. If you buy a lot of craft supplies like I do, it's good to have a few Craft Supply DIY's up your sleeve, to save time and money!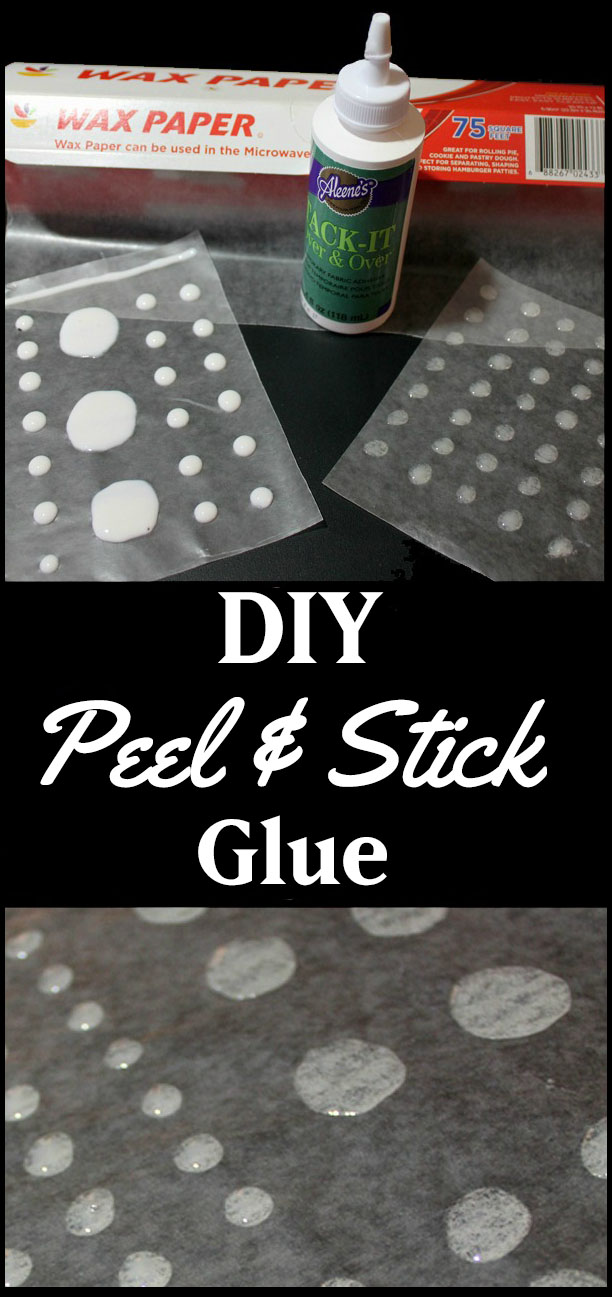 Supplies for Easy Peel Off Glue
All you are going to need for this project are two items…Aleene's Tack-it Over & Over Glue and Wax Paper (or any non stick type paper that you have on hand…like the back of a sheet of Avery Labels…etc.) That's it, that's all you need! Simple right?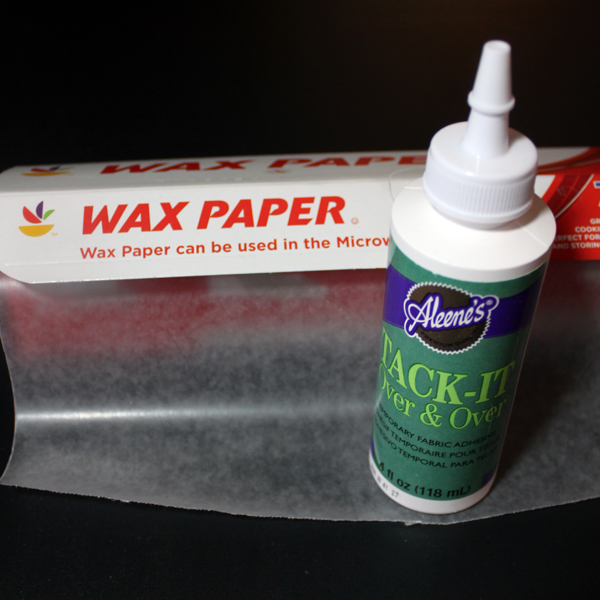 Instructions for making the Dots of Glue
Cut a piece of the Wax Paper around the size that you know you want to fill with dots. Then simply start forming the dots and the sizes you need for your project. All you have to do is squeeze lightly…forming a round dot shape.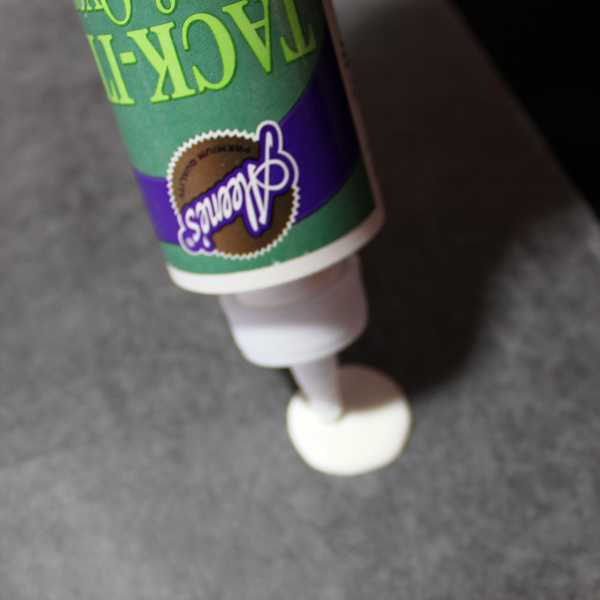 Now just keep making your dots over and over and over again. You can even vary up the sizes, so that you have different sizes for different projects.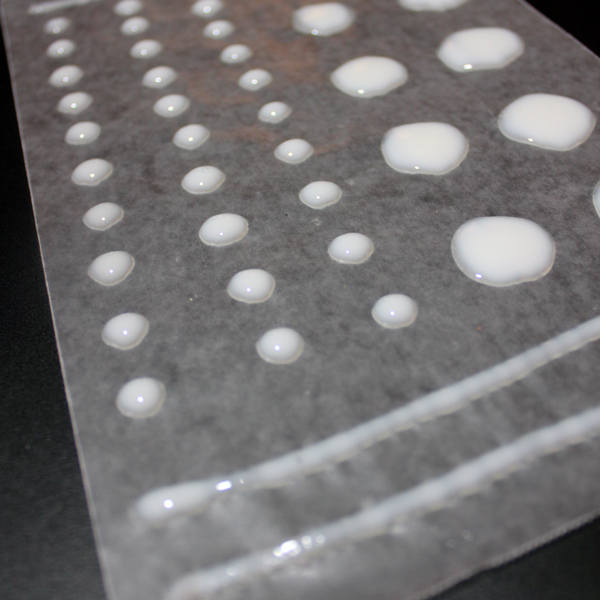 Once you have them all made…simply allow them to dry for about 24 hours or so, to be sure they have completely cured. They will appear a foggy clear, instead of a glue white, when they are completely cured. See photo below.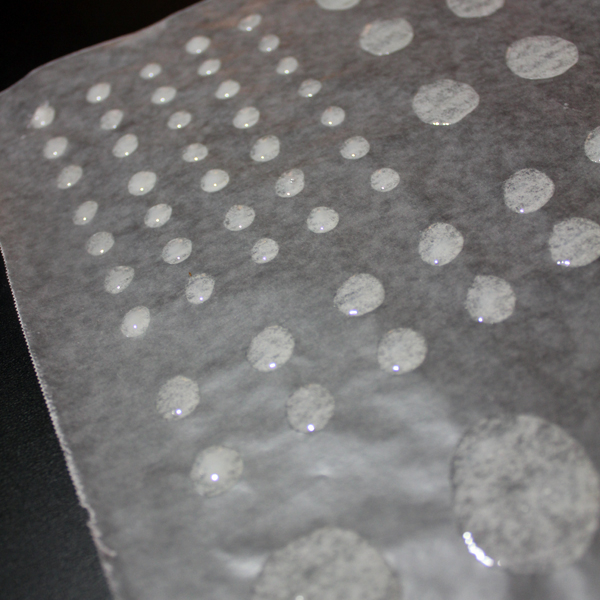 Once they are dry…they are ready to be used. When you are done with them…simply place a second sheet of wax paper over top them and put them in an envelope and file them away for future use.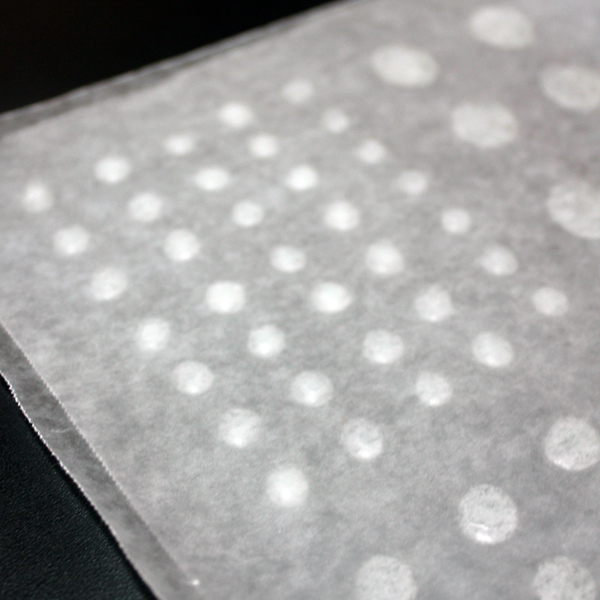 Believe it or not…it truly is just that Simple! You will be able to make 100's and 100's of these dots all different shapes just for the price of glue ..it's pretty awesome! Whip some up in the sizes that you use the most, and then you'll have them on hand for when you need them for your projects. I sure hope you enjoyed learning How to Make Peel and Stick Dots of Glue!
If you would prefer to buy the actual ready made Glue Dots, you can grab them HERE.
If you like saving money, by making your own craft supplies, be sure and check out this post on how to Custom Color your Glitter in any shade HERE.
I will see you really soon and if you would like to visit…I am always hanging out over at The Cottage Market.
Hugs…
Andrea
P.S. For another fast and fun DIY Technique, you might also like the post DIY Packing Tape Transfers HERE!