16 Free Printable Maps
Today we have a grand collection of Printable Maps! Included are a great set of Atlas Prints of the Western and Eastern Hemispheres and of the World Globe done as High Resolution Printables for you. They are so colorful, and would brighten any room. We have several old Maps of France that you will adore. The faded colors are stunning. In this set are individual maps of Scotland, Ireland, Africa, Rome and the U.S.. What a great gift for someone who wants to travel! I think the Printable images would be perfect to use in decoupage or transfer projects. These would look great framed too.
Colorful Printable Atlas Maps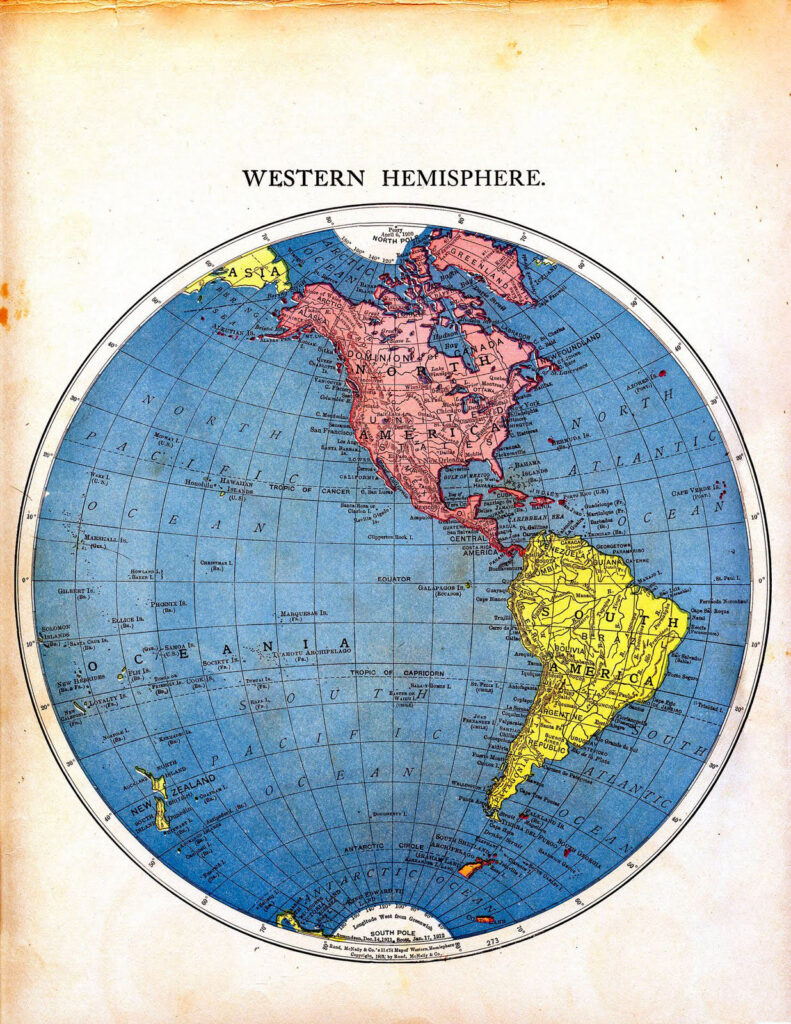 Here we have a wonderful Western Hemisphere illustration. This fabulous map of the world, done in a Globe shape, is from an antique Atlas! I have included a high-res Printable of the whole page, including the age spots and all. I should actually say it's half of the world. See the other half below!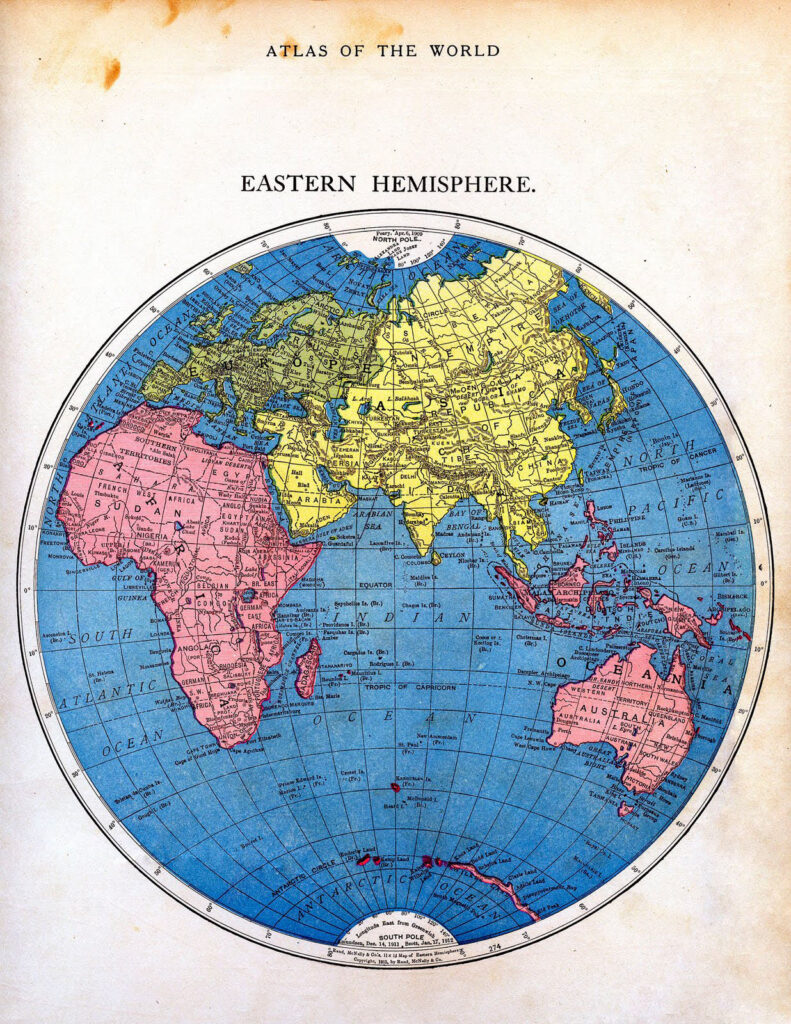 Above is a beautiful illustration of the Eastern Hemisphere. It is the second part of the Map of the World to match the one just above it. I can't help but think of Japan, and the people there, when looking at this.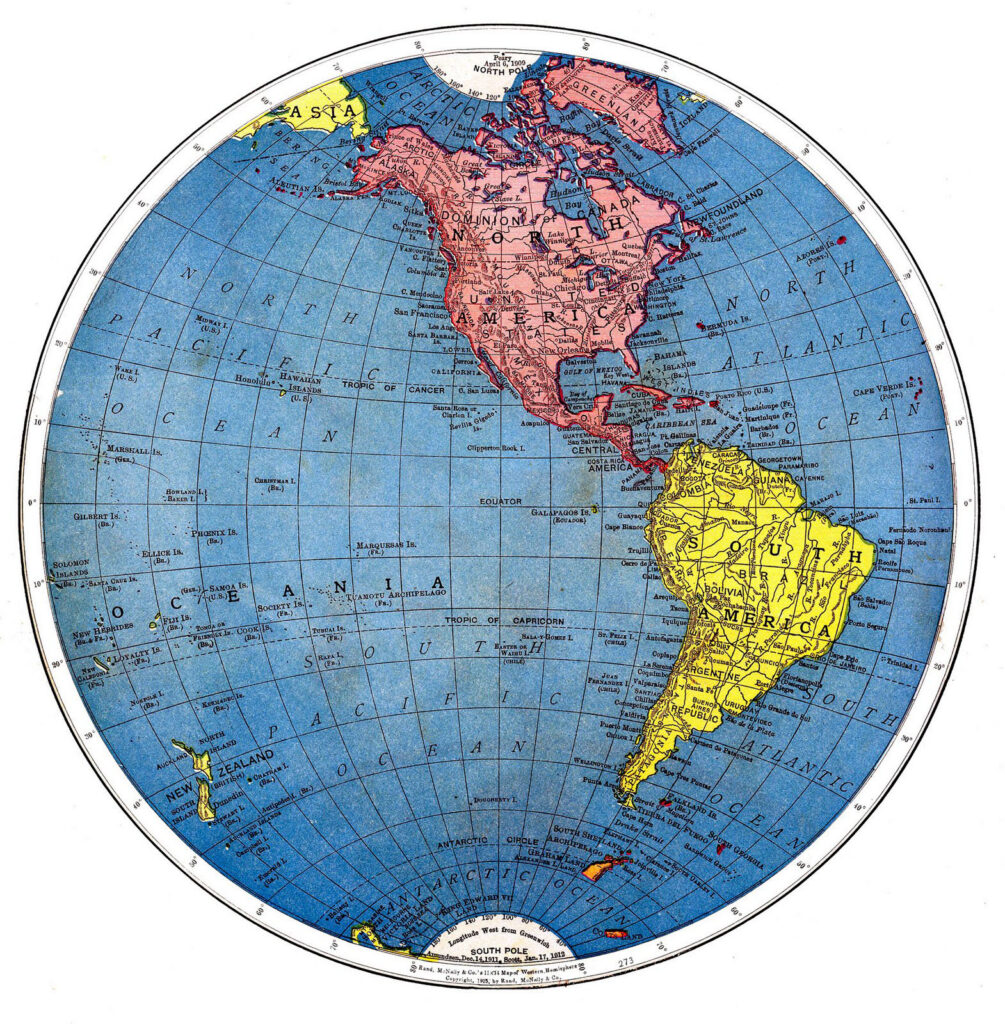 This is a wonderful version of the Western Hemisphere illustration. I love how the longitude and latitude lines make the roundness of the globe just pop off the page.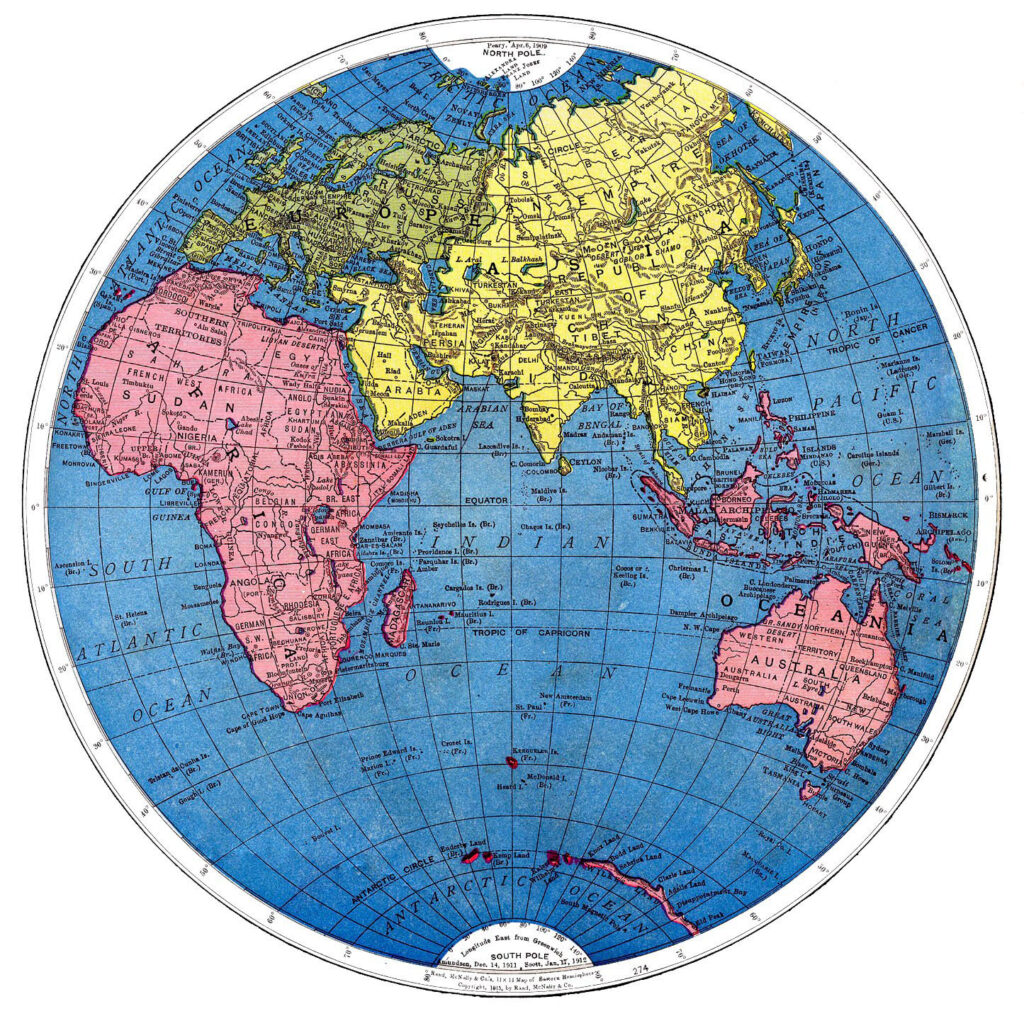 This is a lovely a version of the Eastern Hemisphere illustration. The pink, yellow, and blue colors are just so bright and beautiful on this one.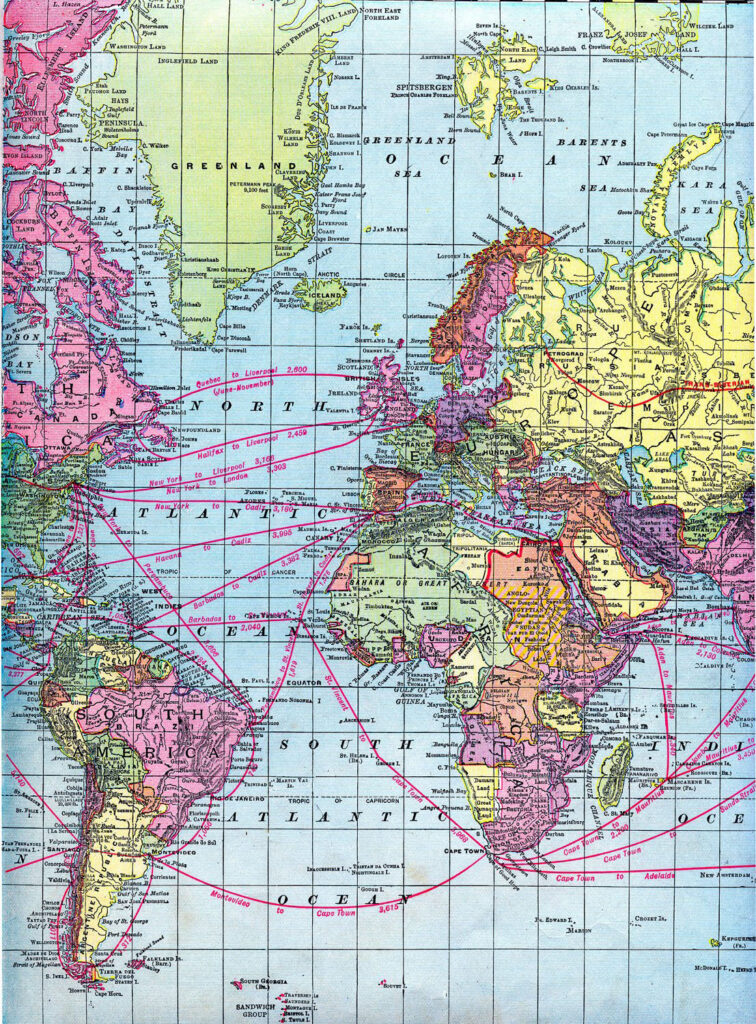 Click HERE for the full Size Printable PDF of the Vintage World Map
Here is a grand Vintage Map of the World illustration from a 1915 Atlas. Or at least part of the world! The many colors of this print are just lovely.
Old Maps of France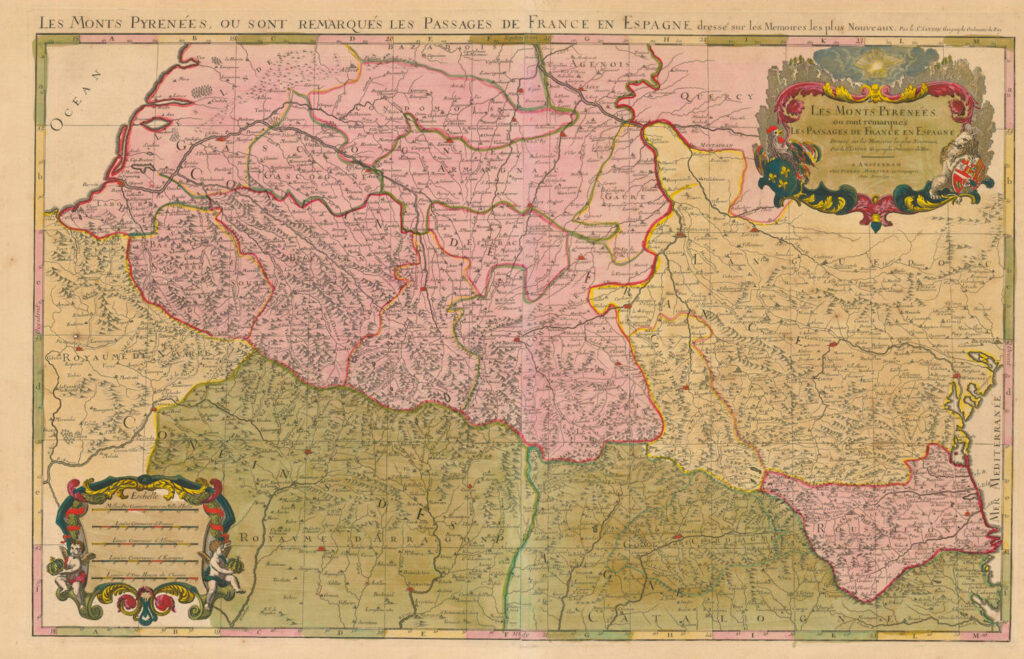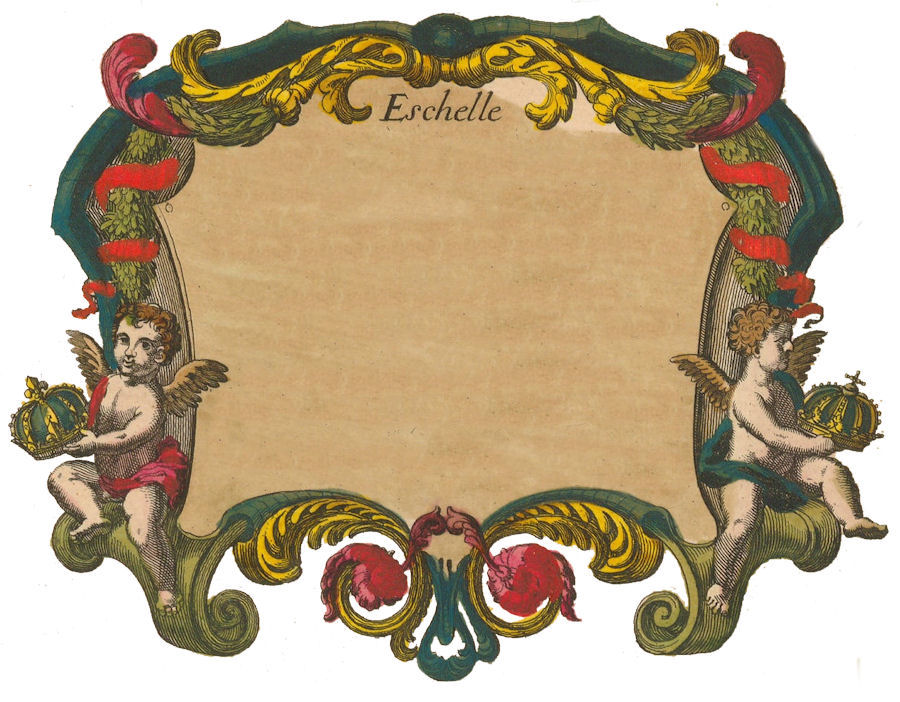 This gorgeous French map is so fabulous, I had to pass it along. Can you believe it's pink as well?!! How fun! As a bonus, I reworked the little darling cherub distance marker at the bottom of the map. I created a fun label for you to use. I hope you like these beautiful and very early pieces! Make sure you click on the map to see the superb detail of the illustration!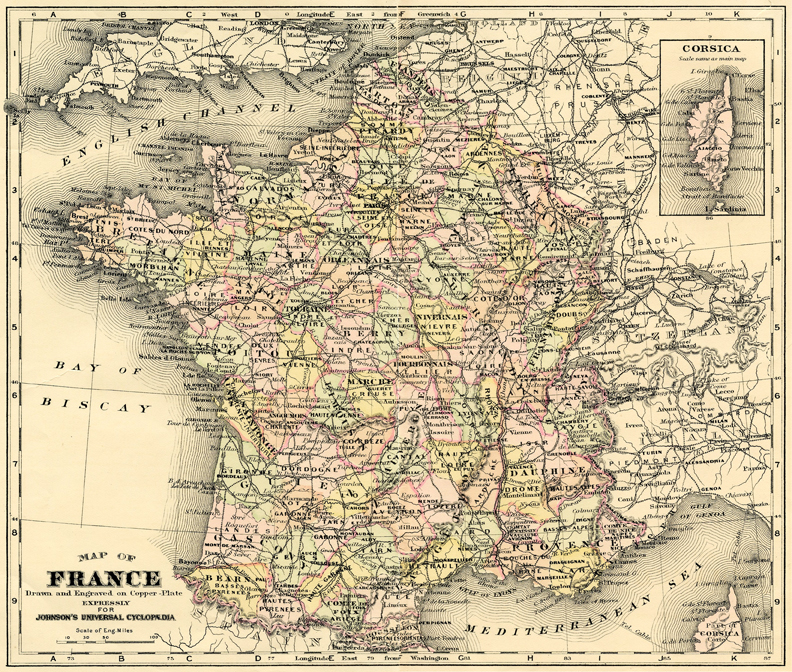 This is an elegant old Map of France! I love the soft pastel coloring of this illustration. There seems to be an overabundance of lines in this one, but it gives it a nice texture and rhythm, I think!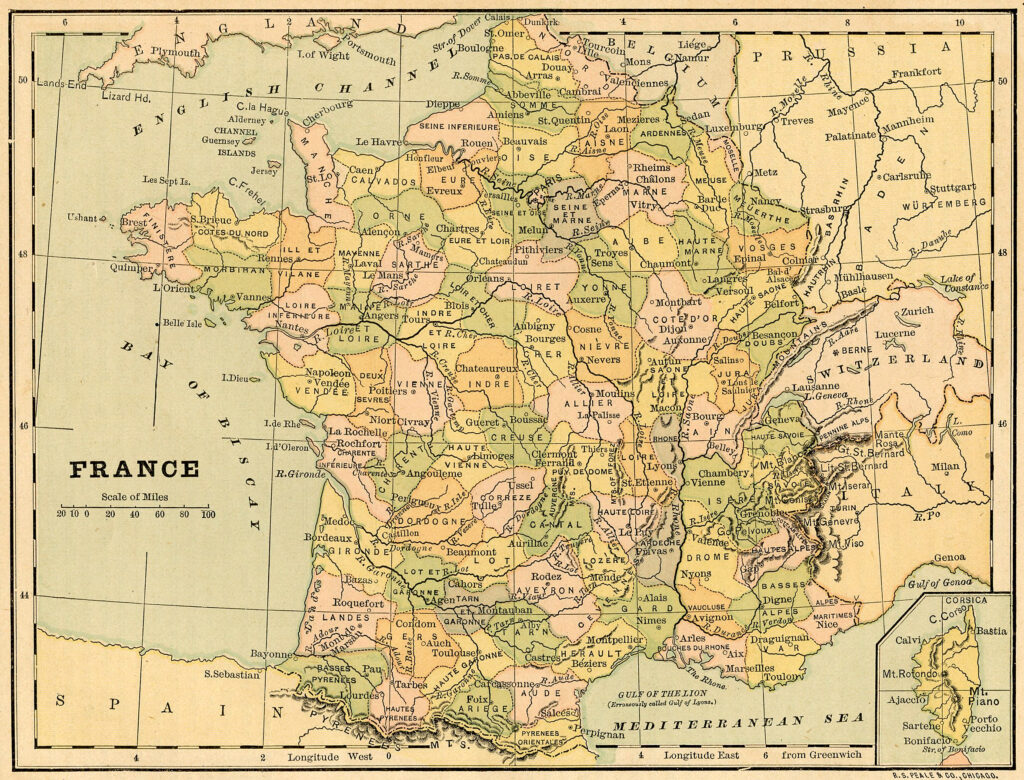 Above we have a lovely, aged Map of France. The paper of this image has yellowed to a beautiful patina. The soft pastel hues are just yummy.

Click HERE for the Full Size Printable PDF of the 1880's France Map
Here is a Map from an 1880's book! It is a bright and colorful Map of France! It is so sharp and clean that it is hard to believe it's from a 19th Century book.
Vintage Printable Maps
Click HERE for the Full Size Printable PDF of the England and Wales Map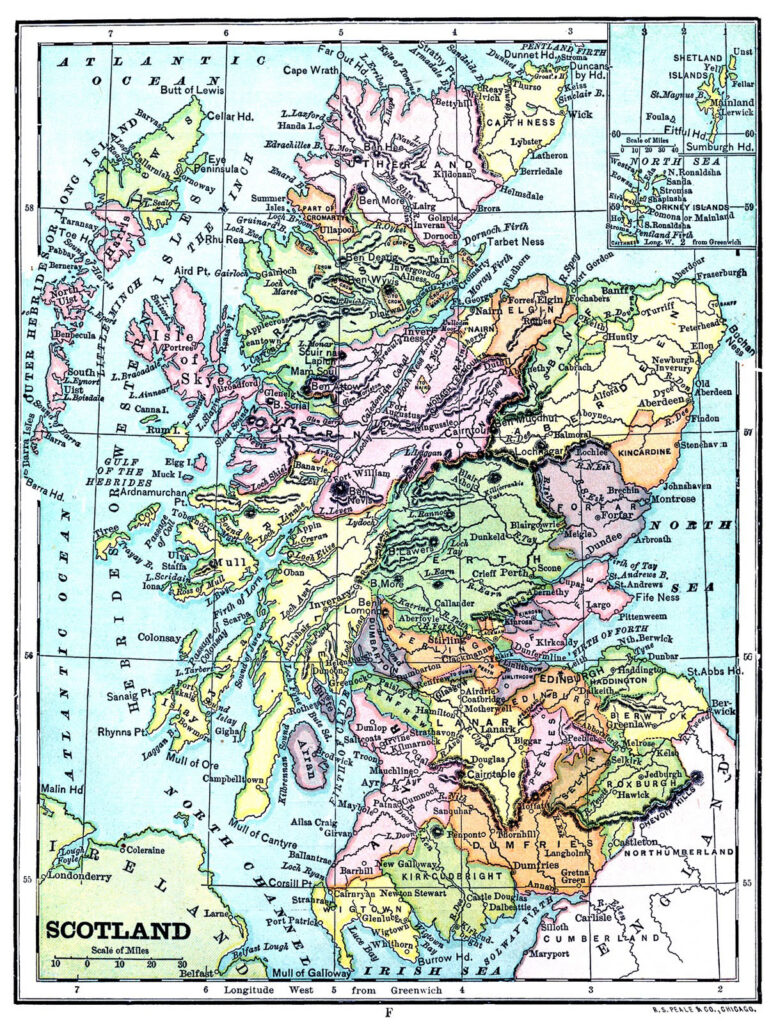 This marvelous Map of Scotland is from a Circa 1885 book from my collection. I found some pages in the back that had Maps of different countries. I've had this book for a while but had forgotten about all the maps in it! I wish I could say that I have lots more of these, but although many countries were discussed in the book, there were only a handful of Maps to go with the descriptions.
Click HERE for the Full Size Printable PDF of the Ireland Map
Above is a wonderful Map of Ireland from the same 1885 book as the Scotland Map above! I think it would make a nice gift for a friend or family member who is dreaming of visiting Ireland one day!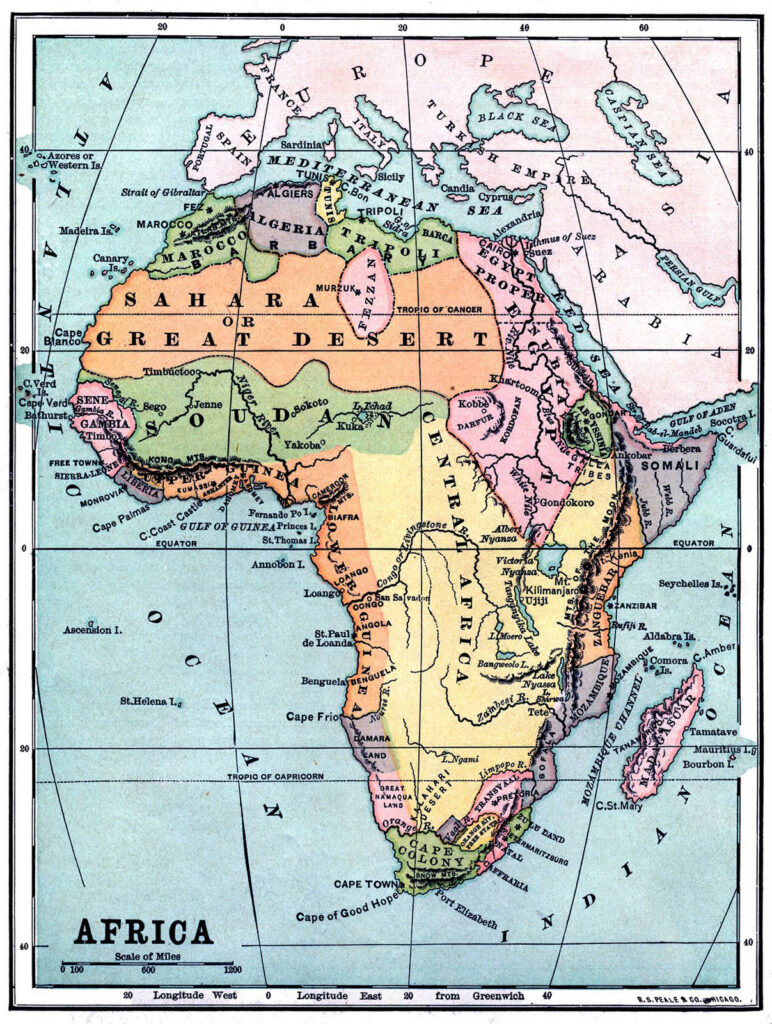 Click HERE for the Full Size Printable PDF of the Africa Map
This is another Vintage Map from an 1880's book. It is a Map of Africa! I am drawn to the Sahara Great Desert area and how there are so many countries gathered at the perimeter of the continent.
Vintage United States Map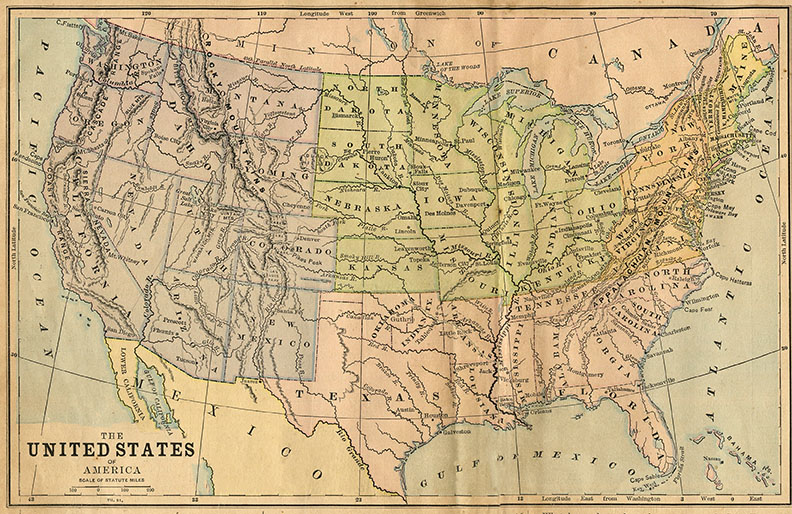 Click HERE for the Full Size Printable PDF of the U.S. Map
Here is the latest addition to this collection. I've finally scanned a U.S. Map! This one was scanned from an Antique Children's Geography book.
Antique Map of Rome

Pictured above is a wonderful map of Rome from an old Atlas! I love the deep red and blue colors in this map!! The creamy background of it is just perfection. I've enlarged it and provided a full size printable!
I hope you enjoyed this fun curated collection of Printable Maps! You might also like our Eiffel Tower Images HERE.