518 Best Garden Clipart
In this post I've rounded up our Best Garden Clipart! This is a fantastic, and huge, collection of Garden Images… included are everything from Spring Vegetable Garden Clipart to Flower Garden Clipart and more. We've got Garden Pictures of fruits, vegetables, birds, bees, flowers, urns, butterflies, gardening tools, garden furniture, and garden-related typography.
These are all 300 dpi High Resolution images that are perfect for your craft projects. I'm so ready for the warmer weather and was so excited to finally get outside in the garden this past weekend! I hope you all enjoy this collection of some of my favorites!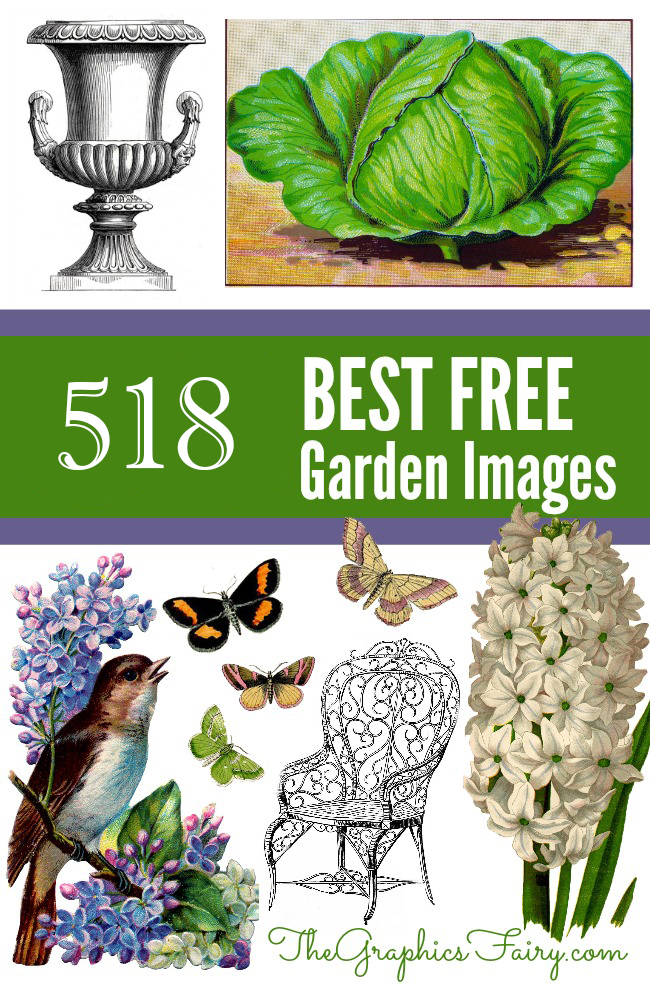 Vegetable Garden Clipart
 A few favorite vegetable garden clipart and fruit images, including printable botanical prints, images from seed catalogs, and images used in plant advertisements.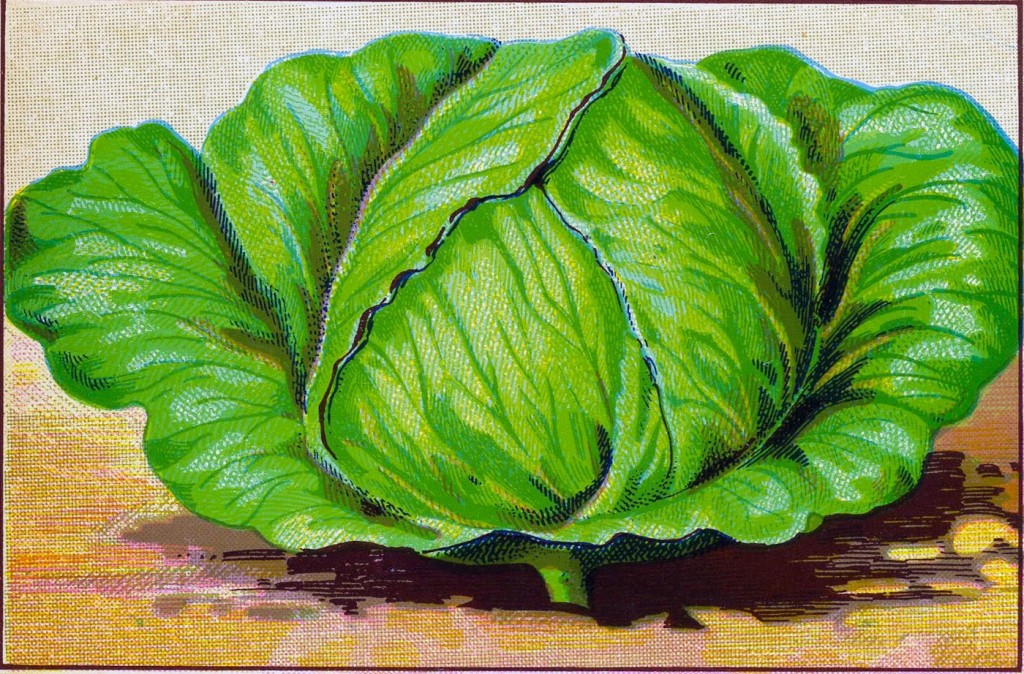 10 Lettuce and Green Vegetables In this set you'll find Fresh from the ground produce, like Lettuce, Cabbages, Cucumbers, Asparagus and more. Beautiful Spring Garden Clipart!
9 Root Vegetables More Vegetable Garden Clipart here. In this collection you'll find Carrots, Leeks, Radishes, Onions and Potatoes, some in full color and others are black and white.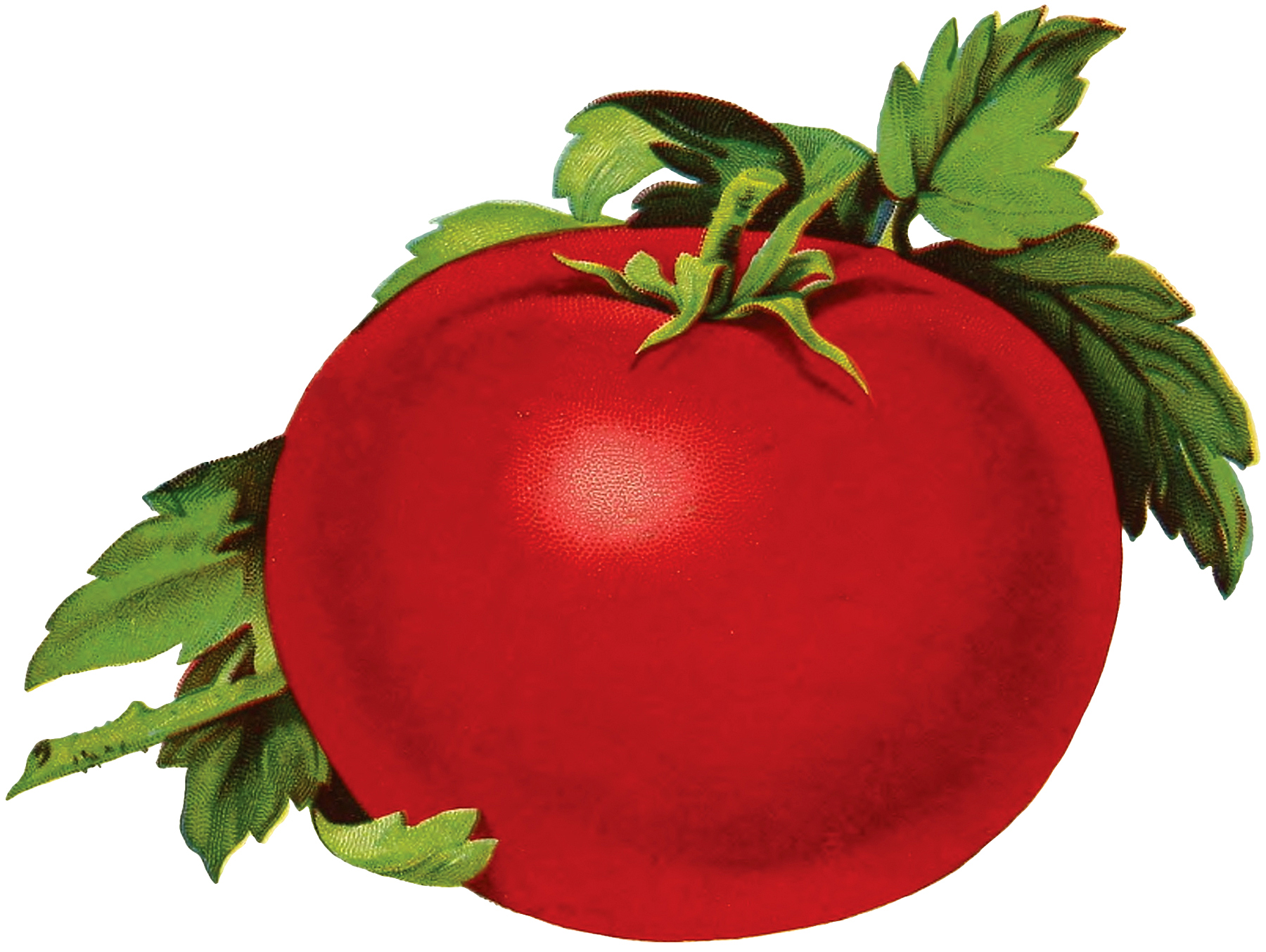 7 Tomato A Gardner and cooks delight! Technically a Fruit I suppose, but most of us place it in the Vegetable garden clipart category.
2 Corn These tasty ears of sweet Corn will make your mouth water! Perfect for Summer or Thanksgiving crafts.
12 Pumpkin A fall favorite, this is a really fun collection of graphics that are great for Autumn projects, Halloween or Thanksgiving too.
Fruit Garden Clipart
Lots of different types of gorgeous, and tasty Fruit.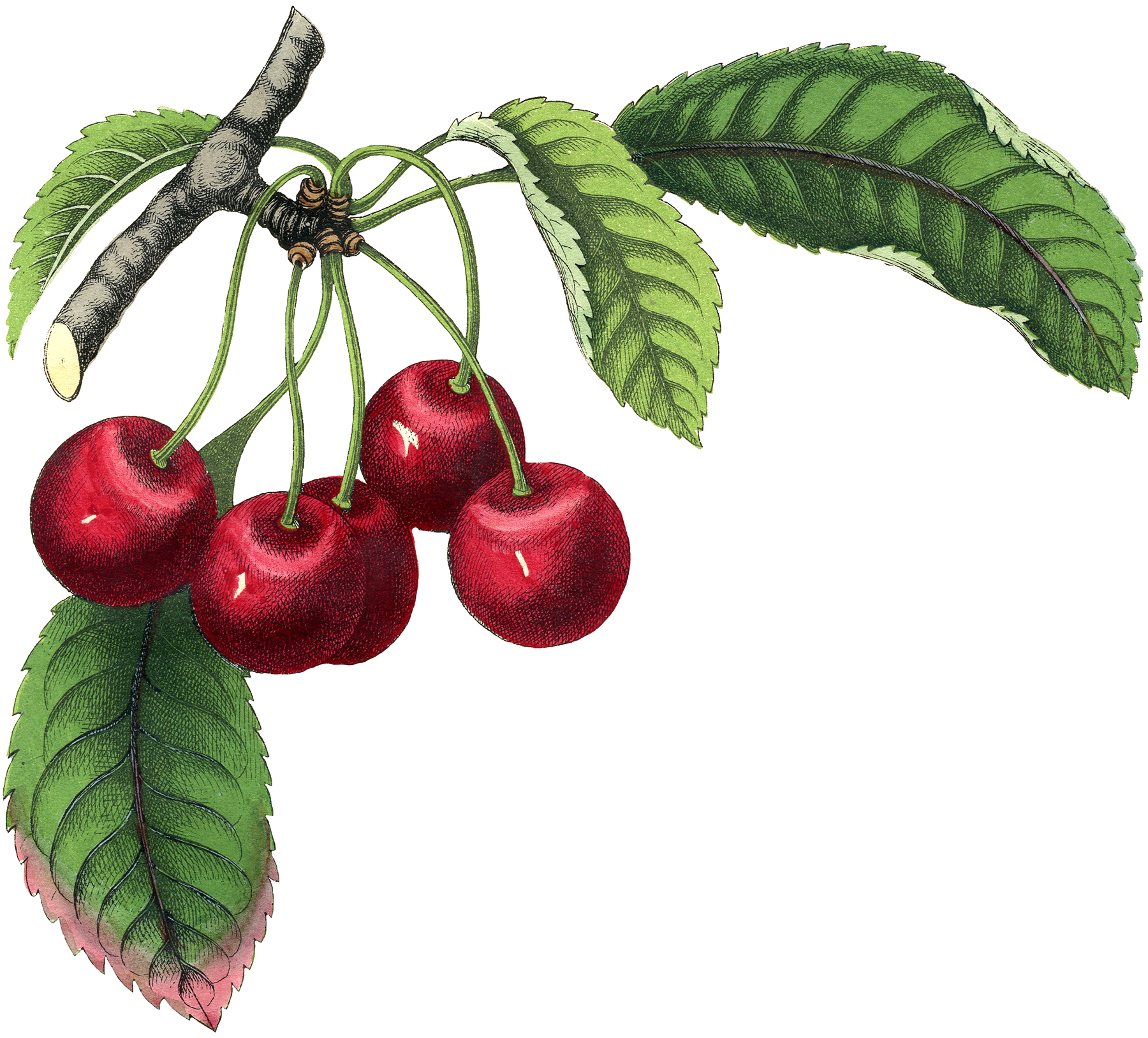 14 Cherry This is a set of the most luscious looking Cherries! Your mouth will be watering when you view these juicy Fruit Garden pictures.
11 Apple Not be outdone by the Cherries above, this Apple collection is pretty sweet too! You'll find Red, Yellow and even a Green Apple on the post.
7 Botanical Fruit A gorgeous mix of Botanical prints! These classic Garden Pictures would look beautiful framed and hung on a dining room wall.
5 Peach Some perfect Peach clip art images for you arts and crafts! A Summertime favorite!
8 Tropical Fruit These marvelous tropical fruits may not grow in everyone's gardens, but such a treat for those that live in warmer climates.
7 Pear This versatile fruit is delicious with out being overly sweet and goes well in many recipes. The images look great on DIY projects like Pot Holders, Coasters and Pillows.
8 Summer Berries You'll find some of beautiful Berry images in this set! Included are Raspberries, Blackberries and Mulberries.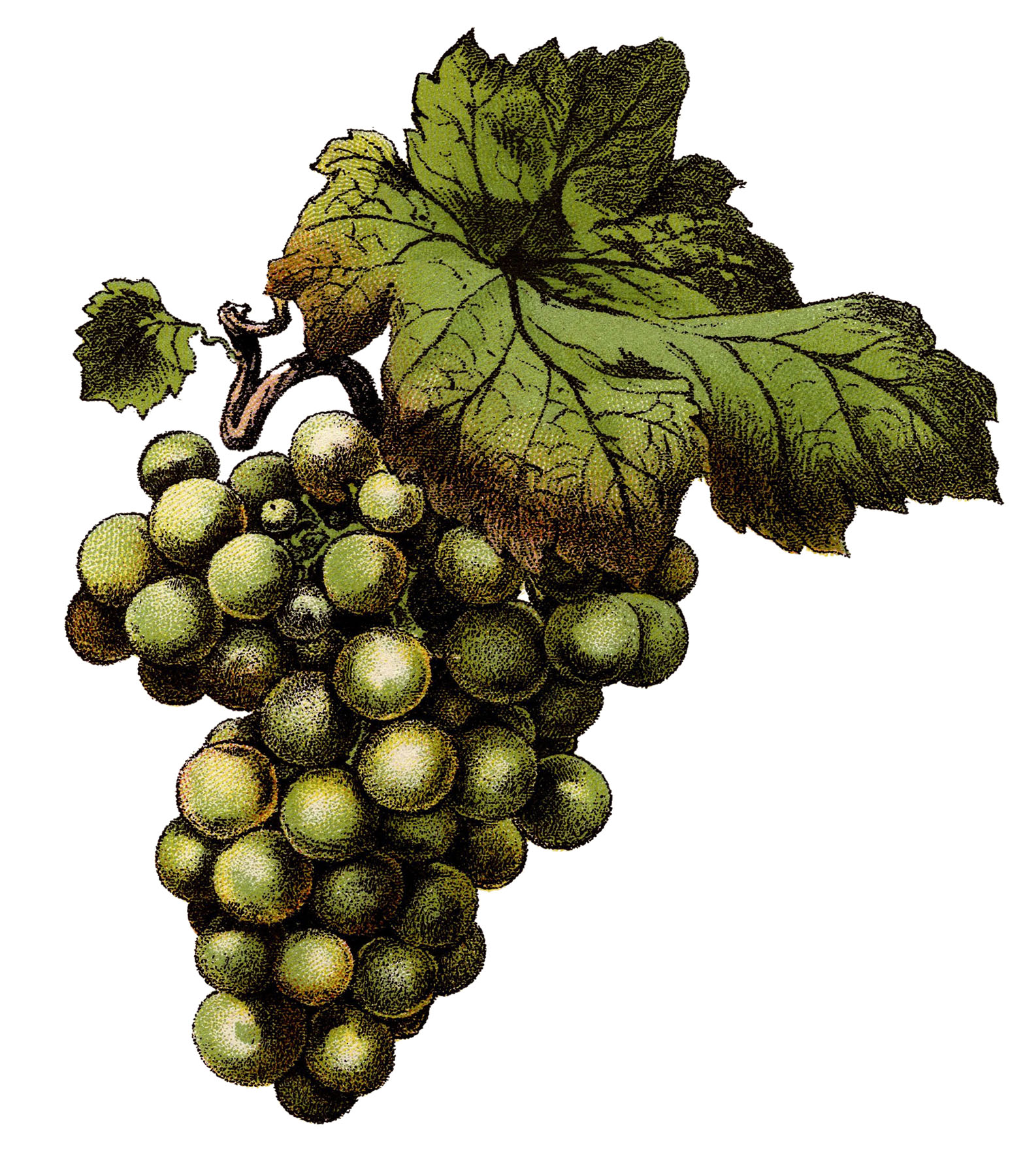 6 Grapes This collection features Green and Purple Grapes. Lovely for Wine themed creations or for French Country or Tuscan Style decor.
10 Strawberry This is a lovely set of delectable red Strawberry illustrations! We simply had to include them in the Garden clipart collection.
2 Watermelon This is a small little set of everyone's favorite Melon for picnics and outdoor parties!
2 Olives Not everyone can grow these, but what a tasty food if you can. The only thing more popular than the fruit, is the oil that's made from it.
Garden Pictures of Flora and Fauna
So many pretty garden graphics of birds, flowers and other creatures in the garden.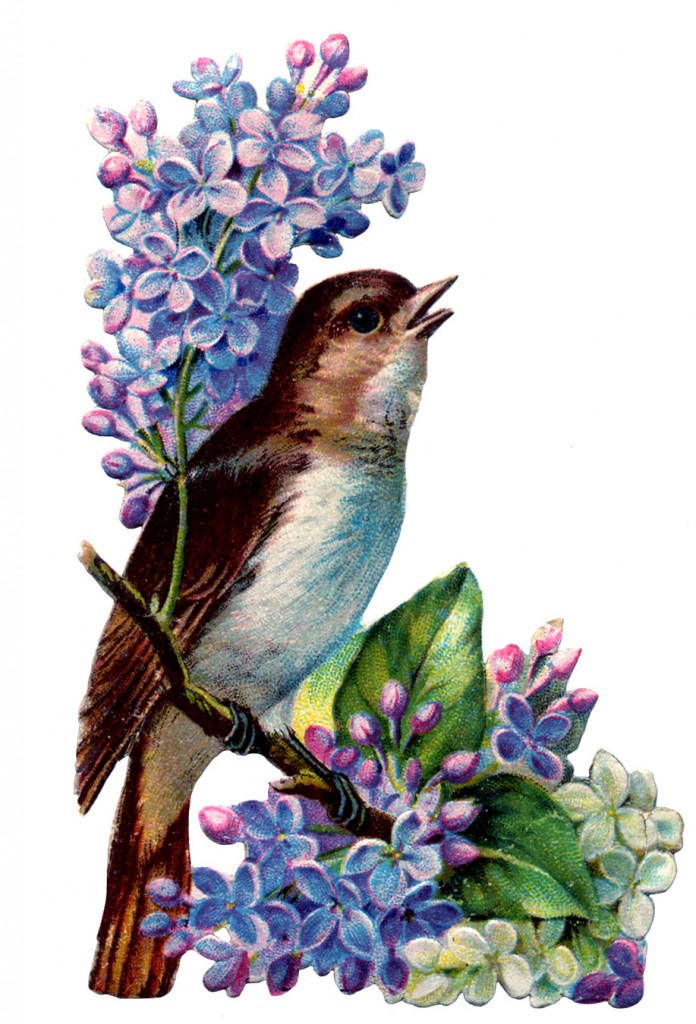 502 Bird Images An absolutely gigantic collection of our favorite birds! Organized by species, color and more!
15 Birds with Flowers A lovely collection of birds with flowers. These flower garden clipart pictures will add charm to any of your projects.
6 Insects with Flowers This is a very pretty set of coordinating cards, showing flowers with Bees and Butterflies all done in soft muted tones.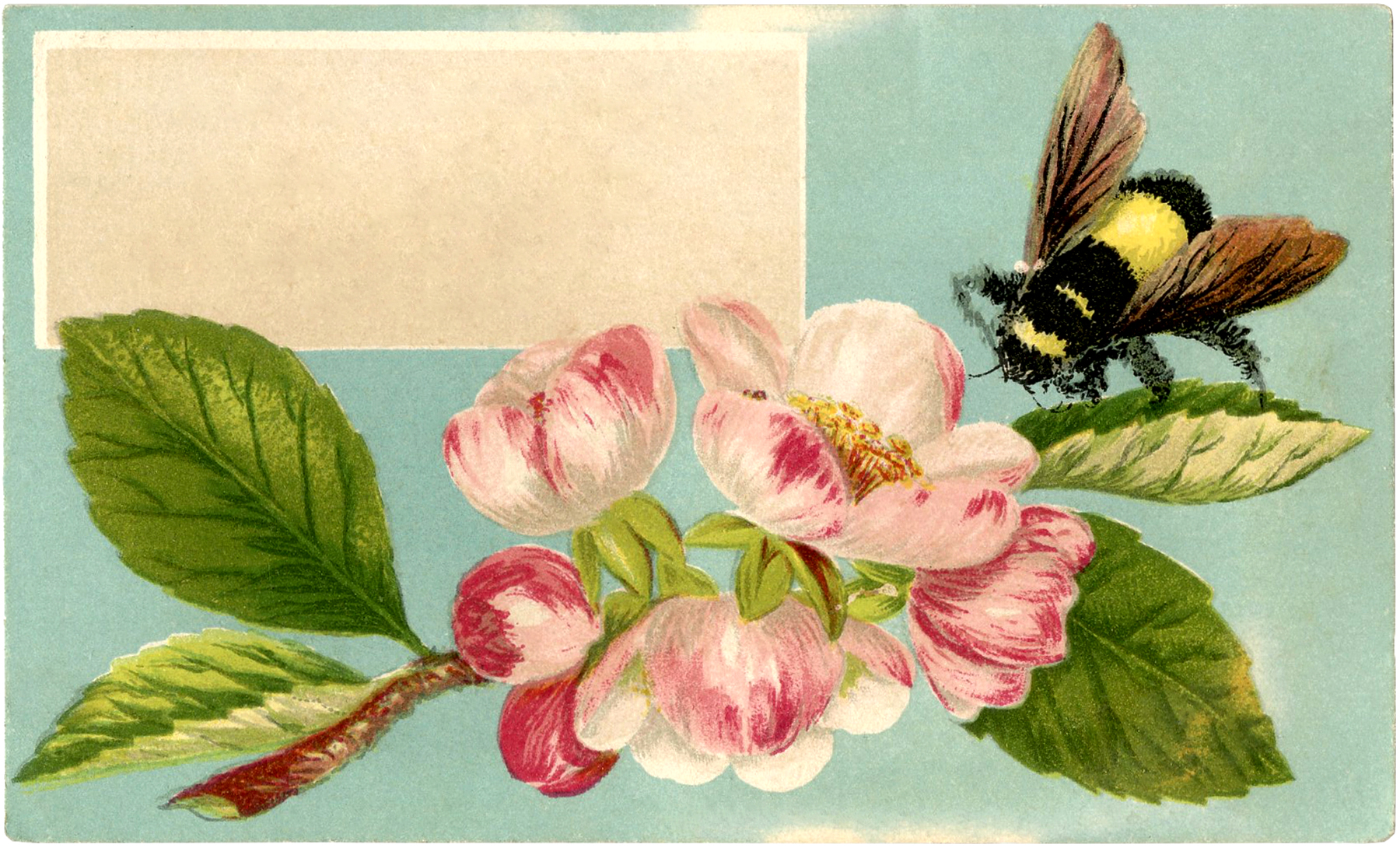 7 Bees with Flowers Another nice collection of flowers with Bees. Included are some really special full color pictures as well as some black and white ones.
2 Snails A couple of cute little Snails to add some whimsy to your Garden Creations.
1 Earthworm Just one Earthworm here so far, but he's a nice one!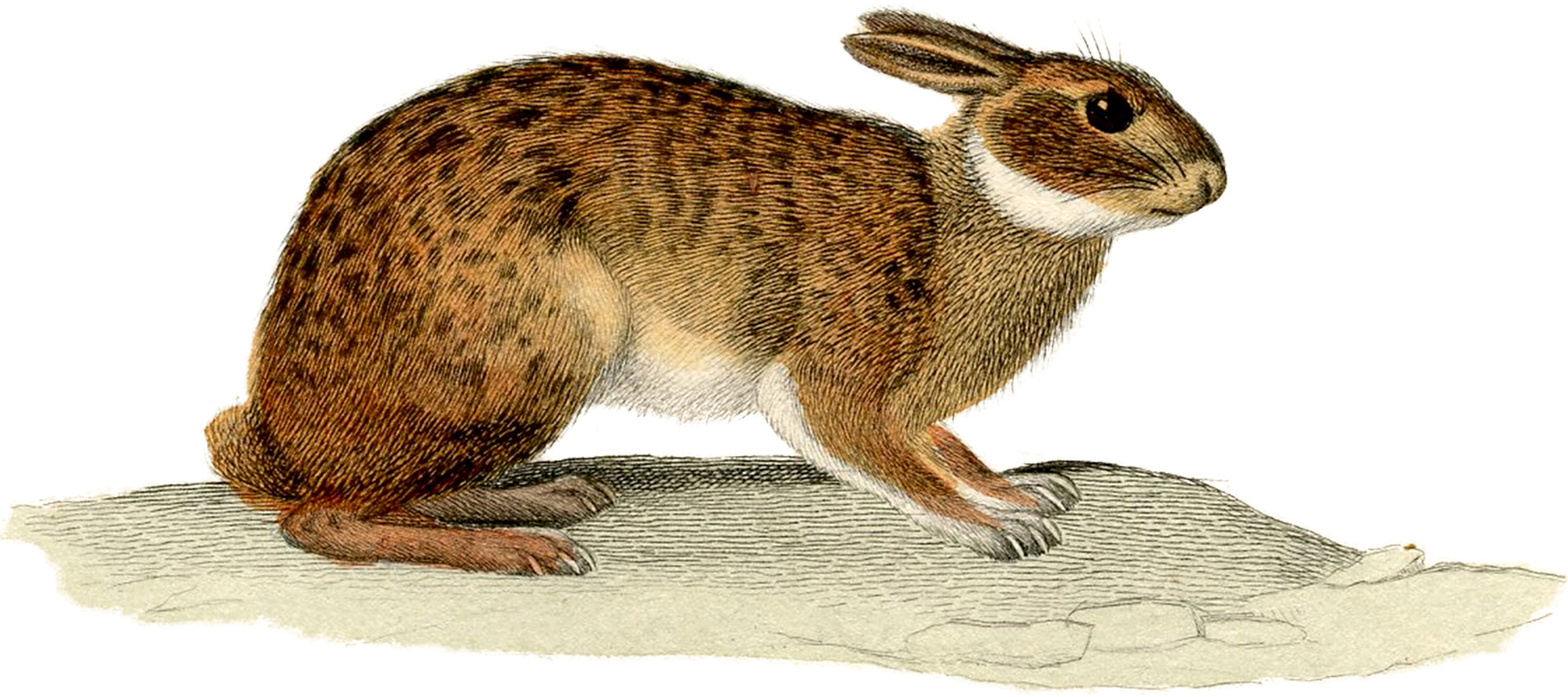 14 Rabbits The cutest garden creatures around, although they can take a toll on the plants!
14 Snakes While we may not like to admit it, most of us have these guys in our garden. Some of them are quite good as they eat the bad guys. If you like pictures of snakes there is a nice variety.
Garden Tools
A number of interesting Images, many that are antique engravings, that show tools used to tend and maintain a garden.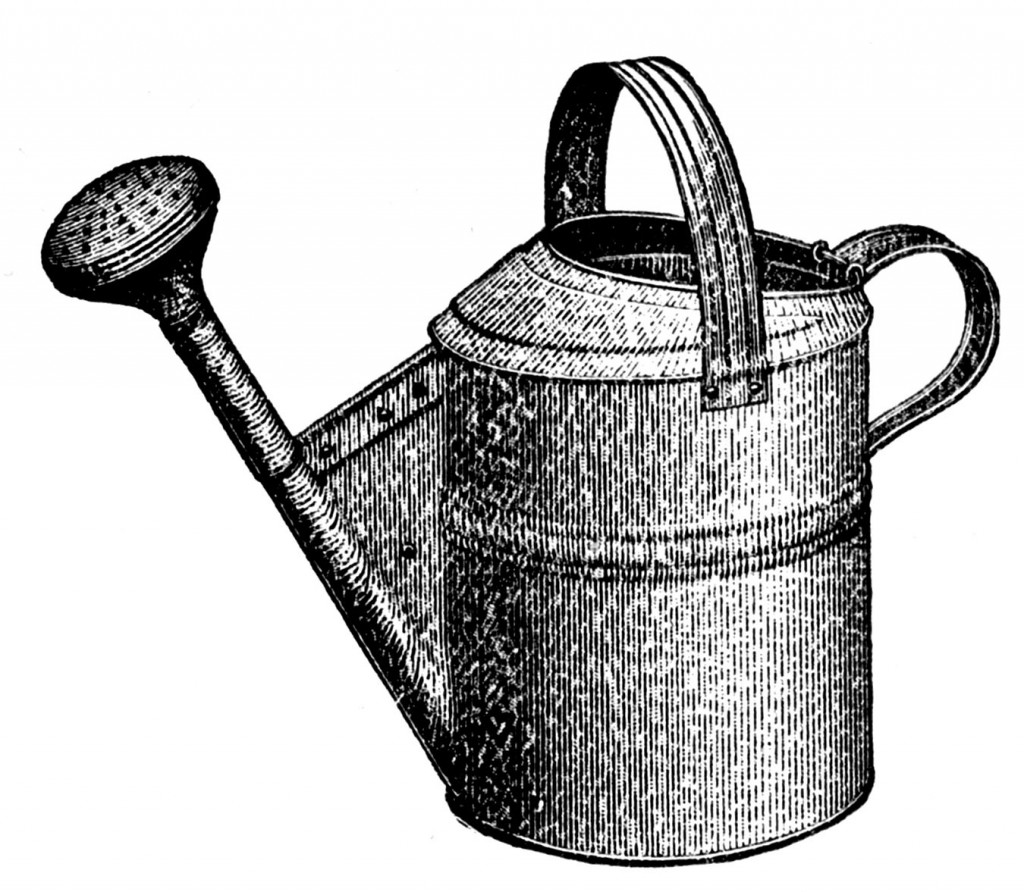 10 Garden Tools This set is filled with all sorts of useful tools like Watering Cans, Wheelbarrows, Shovels, Rakes and more. Many are black and white but there are a few color options as well.
3 Fountain Clipart Images Some beautiful romantic Fountains pictures!
9 Glass Cloche One of my favorite all time Garden pictures is in this set! It's an incredibly beautiful Garden Cloche with a bird and charming scene inside of it.
Garden Pictures of Urns and Planters
Decorative Planters, Pots and Urns, some with plants in them and some without.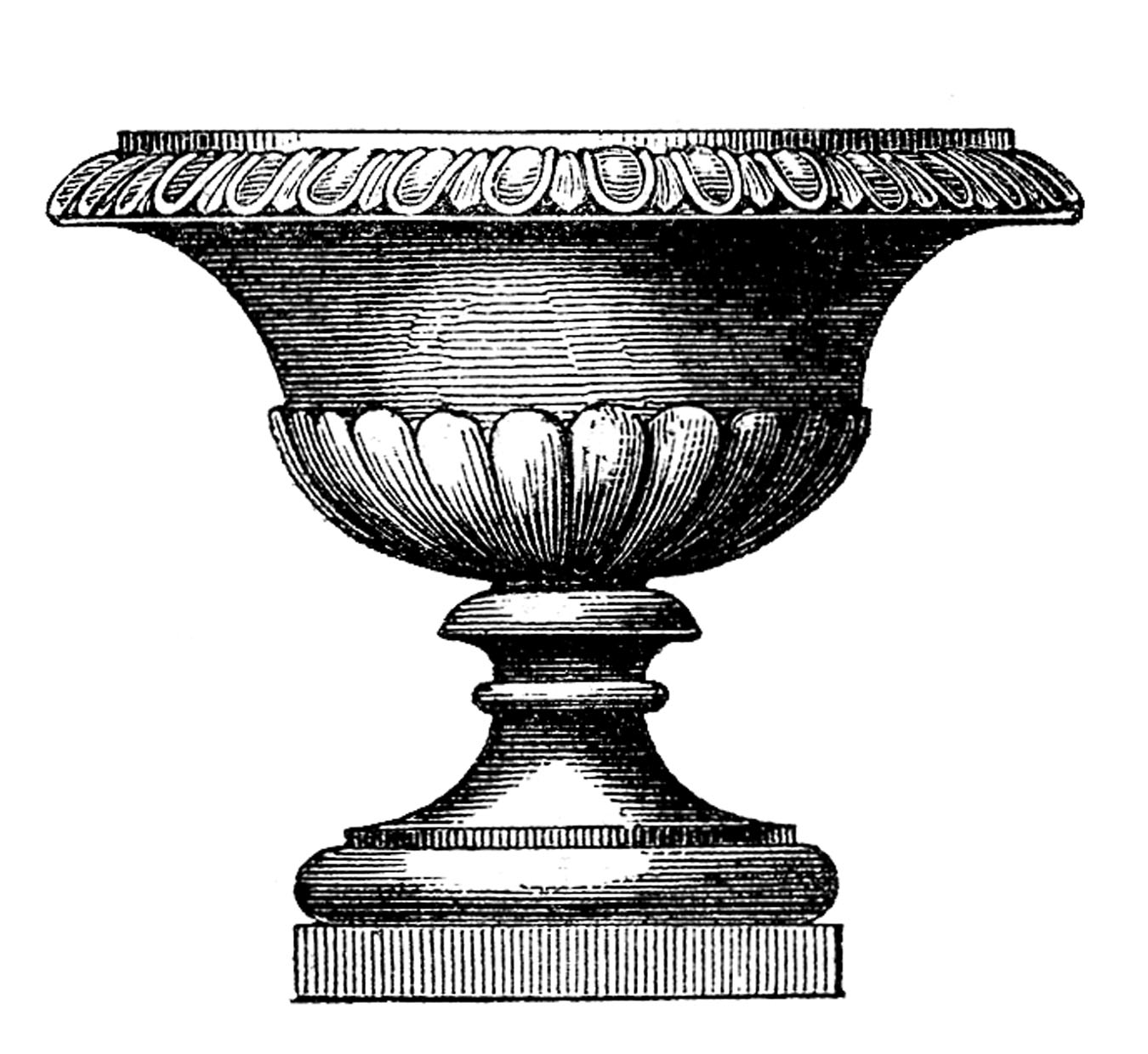 14 Garden Urns This is a stunning set of Urns in classic shapes, as well as some very ornate ones. These are really beautiful to use as a basis for a collage!
12 Potted Plants A charming collection of potted house plants. Many of these have urns as well, with the addition of a plant inside of them. They are mostly black and white, but would be wonderful to color in with markers or pencils.
Garden Insects and Creatures
Bees, butterflies, and Dragonflies found in the garden.
9 Bohemian Butterfly and Moth Prints This is another favorite collection of mine! Each one of these PDF prints is exceptionally beautiful and they would all look gorgeous framed together.
17 Beehive Pictures Of course Beehives go hand in hand with bees and are quite charming little structures. I think you will enjoy these pictures!
16 Bee Graphics We must always have Bees in our Gardens and these images come in all different species, some are classic looking and others are quite unusual!
9 Bee Prints Perfect for framing, these are some gorgeous Antique Natural History Bee Prints!
8 Butterfly and Bug Prints This is a dreamy set of cream and black prints all from the same book, so they coordinate perfectly with each other.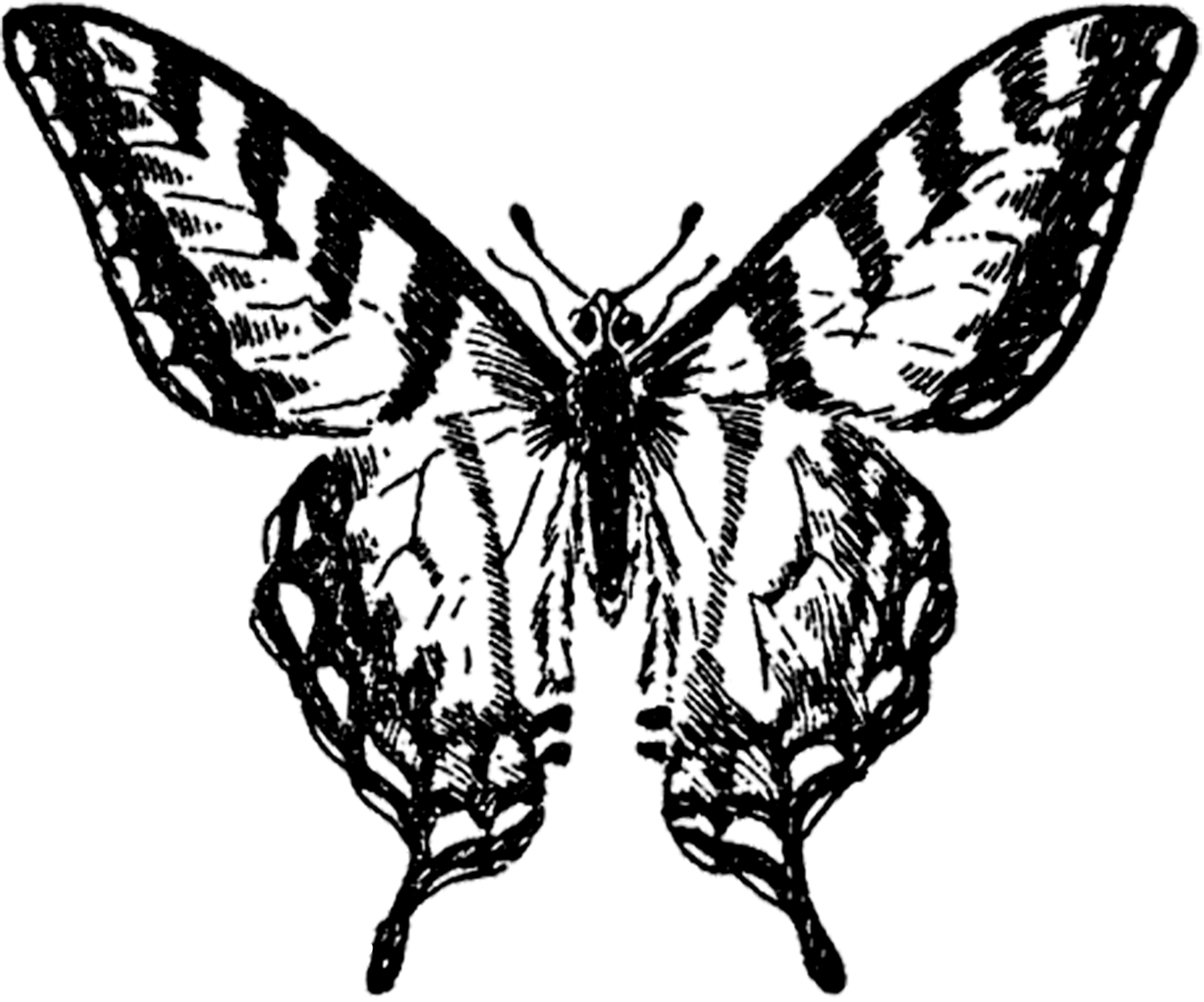 9 Black and White Butterflies When you need some black and white Butterfly pictures, this set may be perfect for your needs. Some really lovely images here!
14 Butterfly Some of our favorite Butterflies of all time, some very unique and gorgeous images on this post!
6 Dragonfly Who doesn't love these magical looking winged creatures? A must for Garden style collage or junk journal pages.
Garden Structures and Furniture
Lovely images of ornate and scrolly garden structures, ironwork, and garden furniture.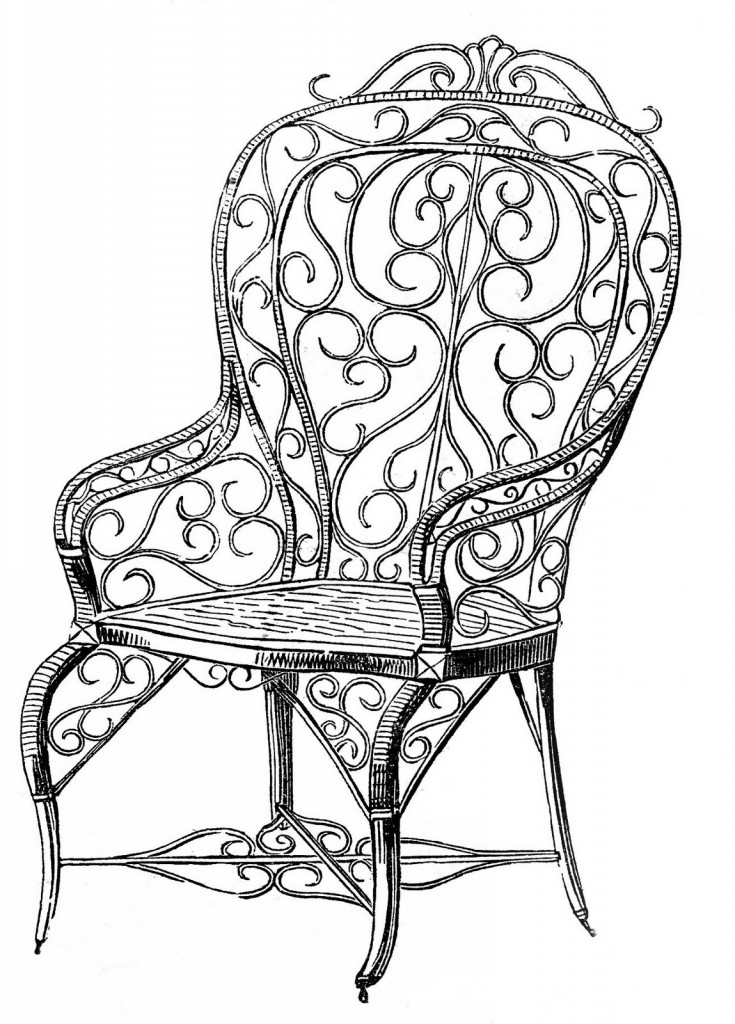 16 Chair Graphics This set has all kinds of chairs in it but you will find a few Garden Chair options in the mix, like the one the Victorian Rattan picture you see above.
8 Garden Structure These are some lovely little buildings that include Follies, Sheds and even a fun Tree House!
10 Gazebo I adore these imaginative Garden Gazebos, some of them are quite whimsical!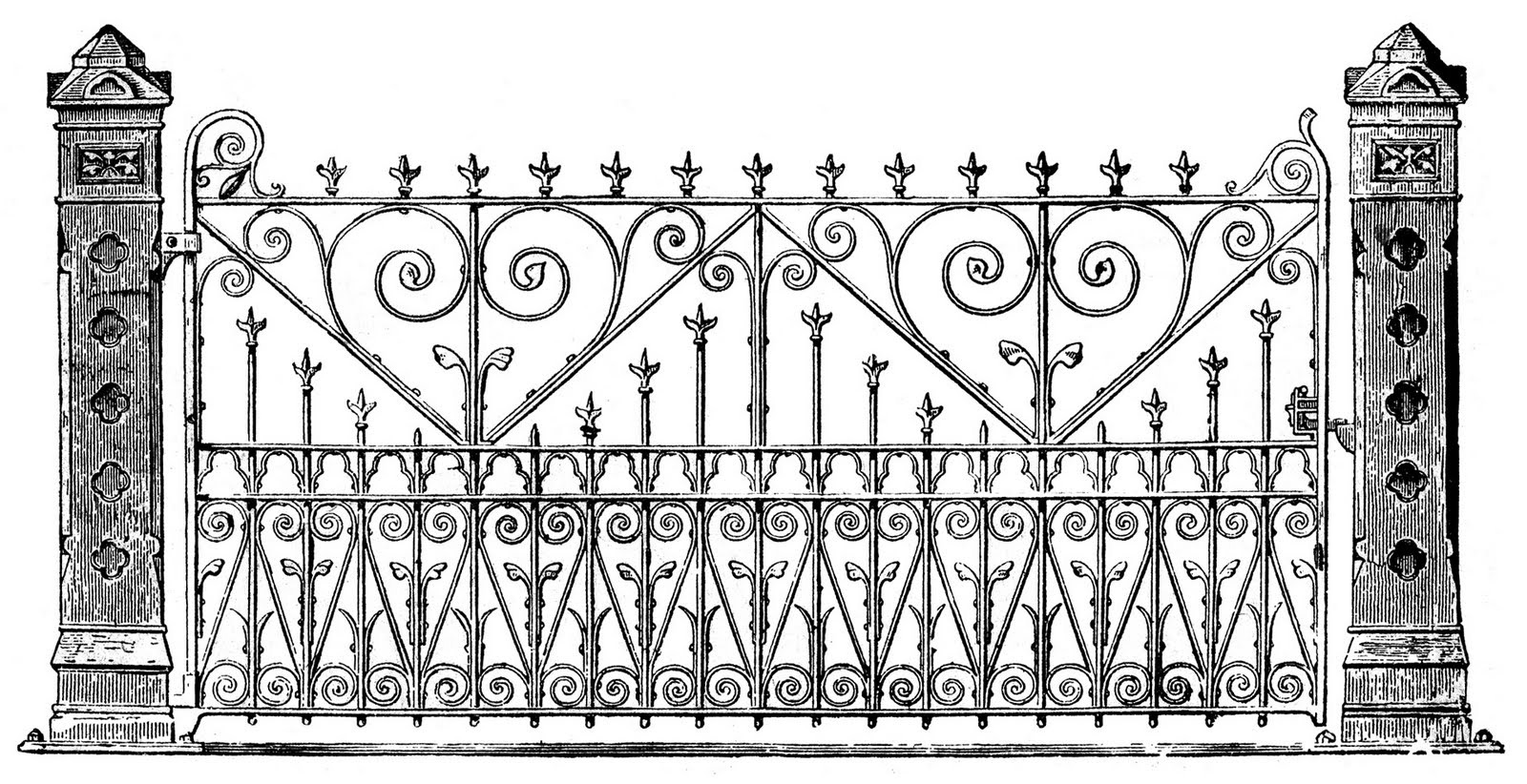 6 Gate Images This set includes several romantic Ornate Iron Gates and a few more rustic looking wooden ones too.
6 Landscape Plans An interesting collection of Garden Plans, these make great background images for collage!
4 Maypole A Spring festival favorite these darling Maypoles are just so fun.
 Flower Garden Clipart and Plants
This is a lovely collection of botanical images and etchings of flowers, trees, and leaves.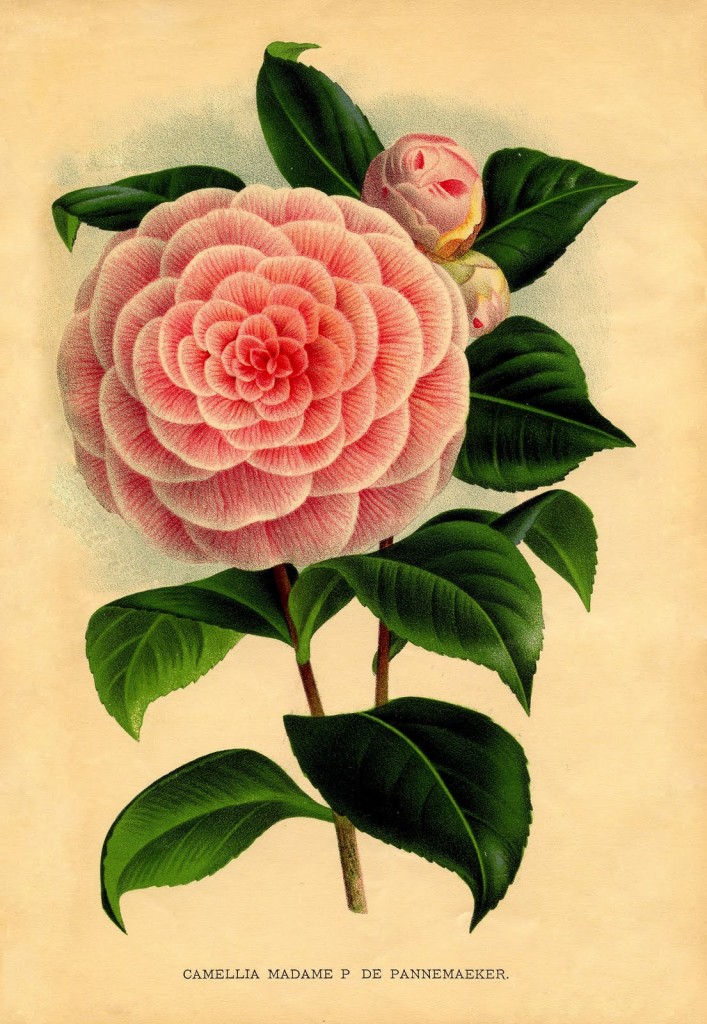 568 Flower Another gigantic set! If you are looking for Flower Garden Clipart this is the right place! Gorgeous!!
40 Trees A marvelous collection of Tree Garden Images. Included are realistic looking drawings and silhouettes and even some spooky trees.
8 Herbs A nice set of your favorite Herb plants. Like Basil, Mint, Rosemary and more!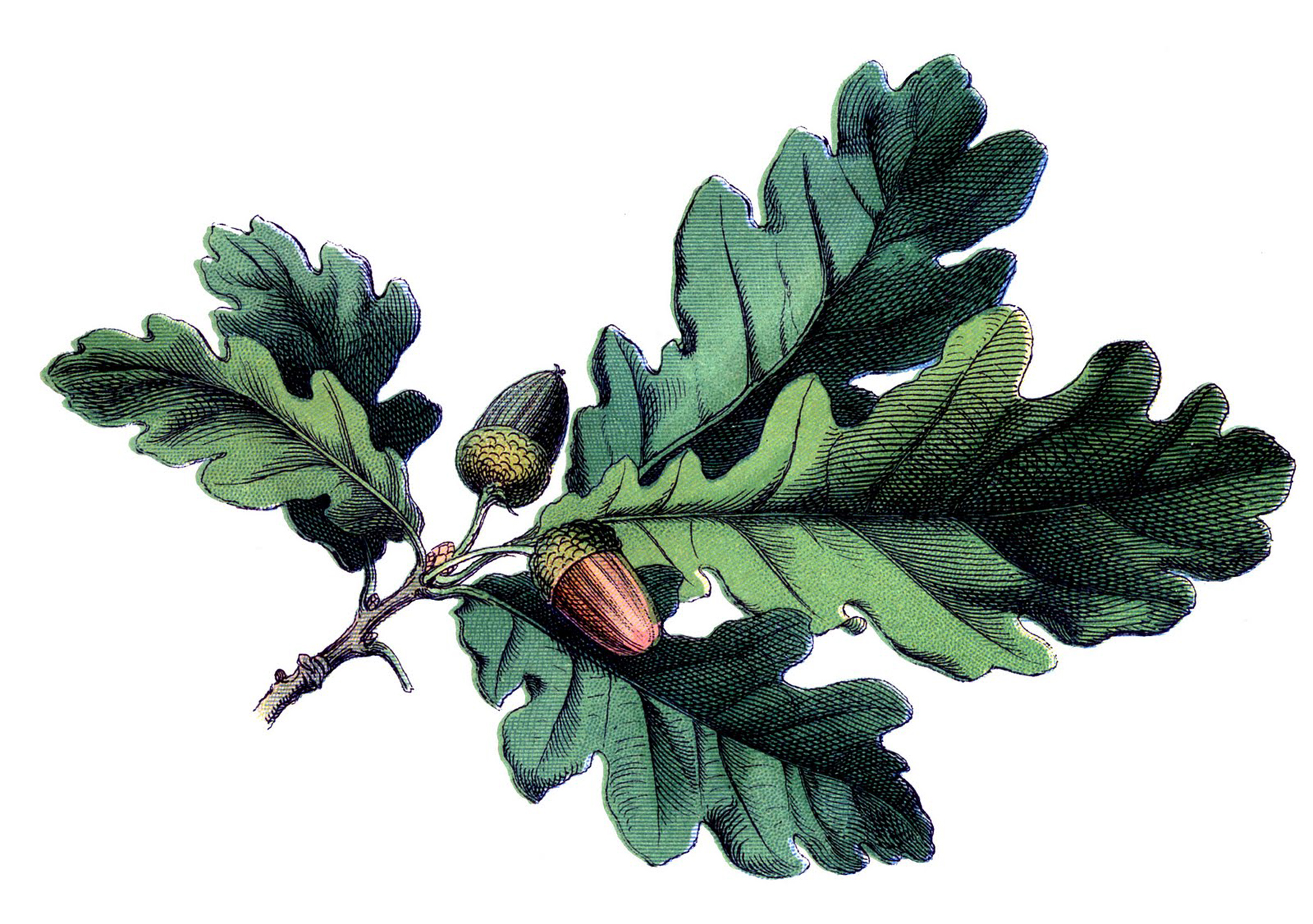 17 Oak Leaf  You will find loads of gorgeous Oak Leaves and Acorns on this post. Including Spring and Fall options.
8 Maple Leaf Many of these leaves are brightly colored for Fall, but there are a few in black in white as well that you could color in however you like.
7 Spring Leaves These Spring Garden Clipart Leaves are all colored in a nice bright Spring green!
9 Black and White Leaves These leaves are just as they sound, black and white and ready for you to add color to them, or use them as they are.
Garden Images of People
Pictures of people gardening, harvesting and a few Fairies as well.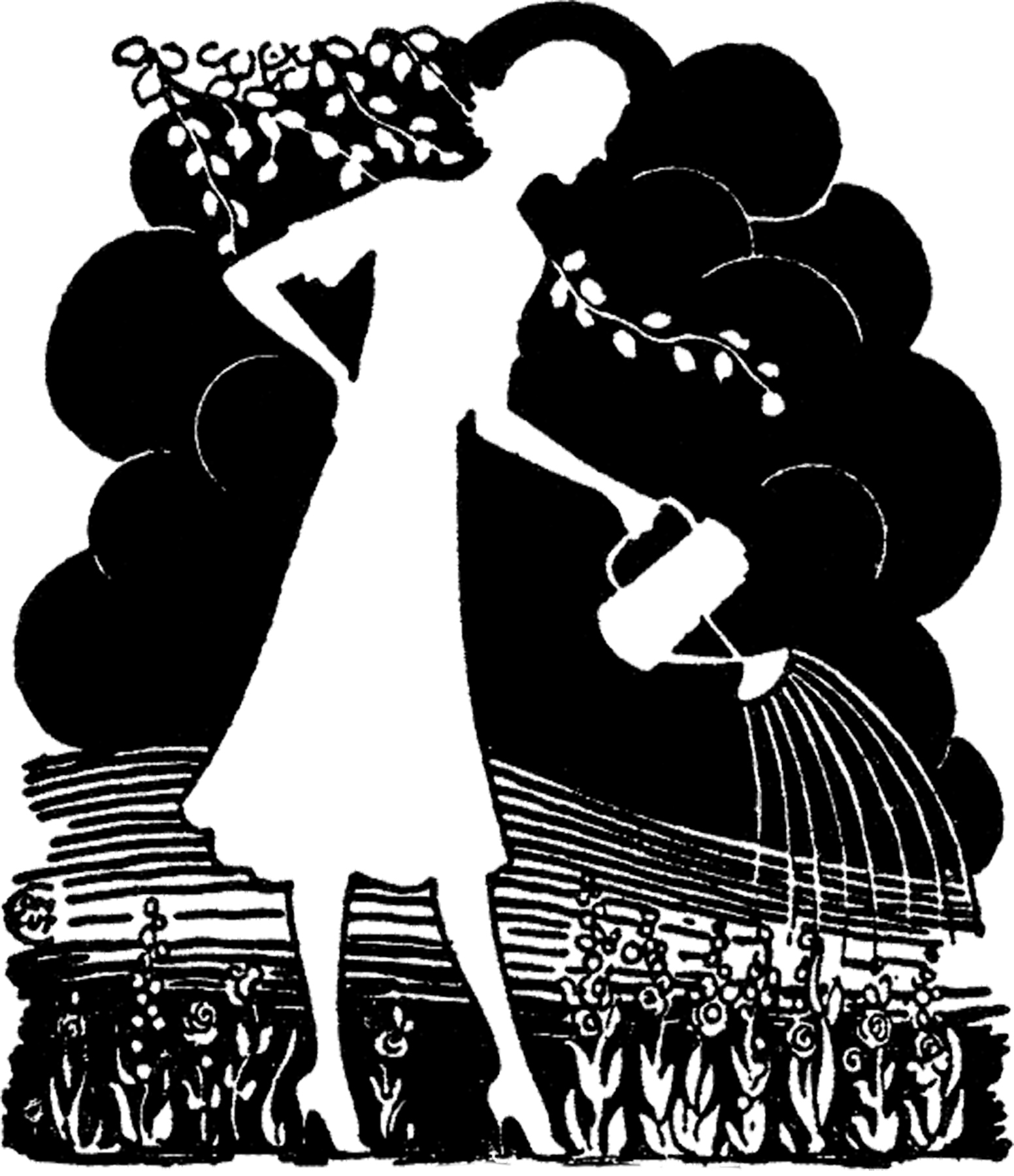 11 Gardener Images In case you need a few people for your projects, these will work nicely with the other Spring Garden Clipart on this page.
12 Harvest Time Pictures Some more people here bringing in various harvests including Wheat and Apples. Some very charming scenes many are old advertising cards!
4 Garden Fairies Of course we had to include a few Garden Fairies as they are the most special Spring Garden Clipart pictures! Have you spotted any of these flitting in or around your yard?
Typography and Frames
 Antique image transfers and frames with gardening images or typography on them.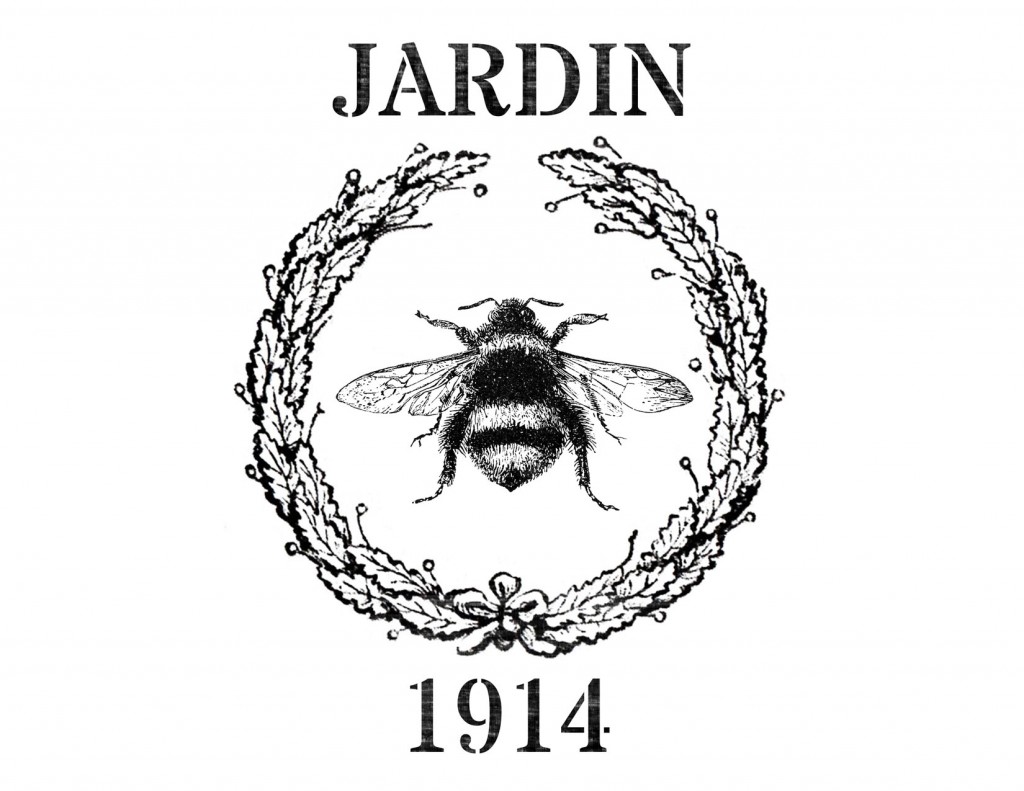 11 French Wreath Transfers We have a number of French Wreath Transfers like the one that you see above that have a garden, or should I say jardin, theme.
10 Transfers with Animals This set includes several Transfers with Bees and Butterflies, among others. Lovely to transfer onto Guest Towels, Tote Bags and more.
16 Nature Themed Frames A collection of lovely Spring Garden Clipart frames that are themed around nature. Included are leaves, branches and fruit wreaths some with insects as well.
 **************************************
We hope you enjoy these Best Free Garden Images! Have fun using these free images in your Artwork, Crafts and Handmade creations!
Hello! Are you new to The Graphics Fairy?
Welcome, I'm so glad you're here! Browse around to find
thousands of Stock Images
that you can use in your projects or designs! I post new Vintage images every day, as well as projects and DIY's too! Need more info about my site? Try my
FAQ
page.