Make Shrinky Dink Buttons
Hi everyone, it's Andrea from The Cottage Market.  Hope everyone is doing wonderfully!  Today I have a Super EASY and Super QUICK DIY for you.  You are going to feel like you are 7 years old again…really!  Today we are playing with Printable Shrinky Dink Film and we are making buttons!  By the way…just think of the possibilities …you could make buttons for anything in any style with the endless amount of images that await you here at The Graphics Fairy.  I chose a very classic scroll …(you can find tons of them right here)for our sample today but you can go wild and I have a feeling you will! Now it is time for you to see how EASY this DIY is! {This post contains affiliate links}
This post may contain affiliate links which won't change your price but will share some commission, you can find our
privacy policy here
.

SUPPLIES:  A scissors, a punch, Printable Shrinky Dinks Film (I used white and frosted), a regular printer and a toaster oven.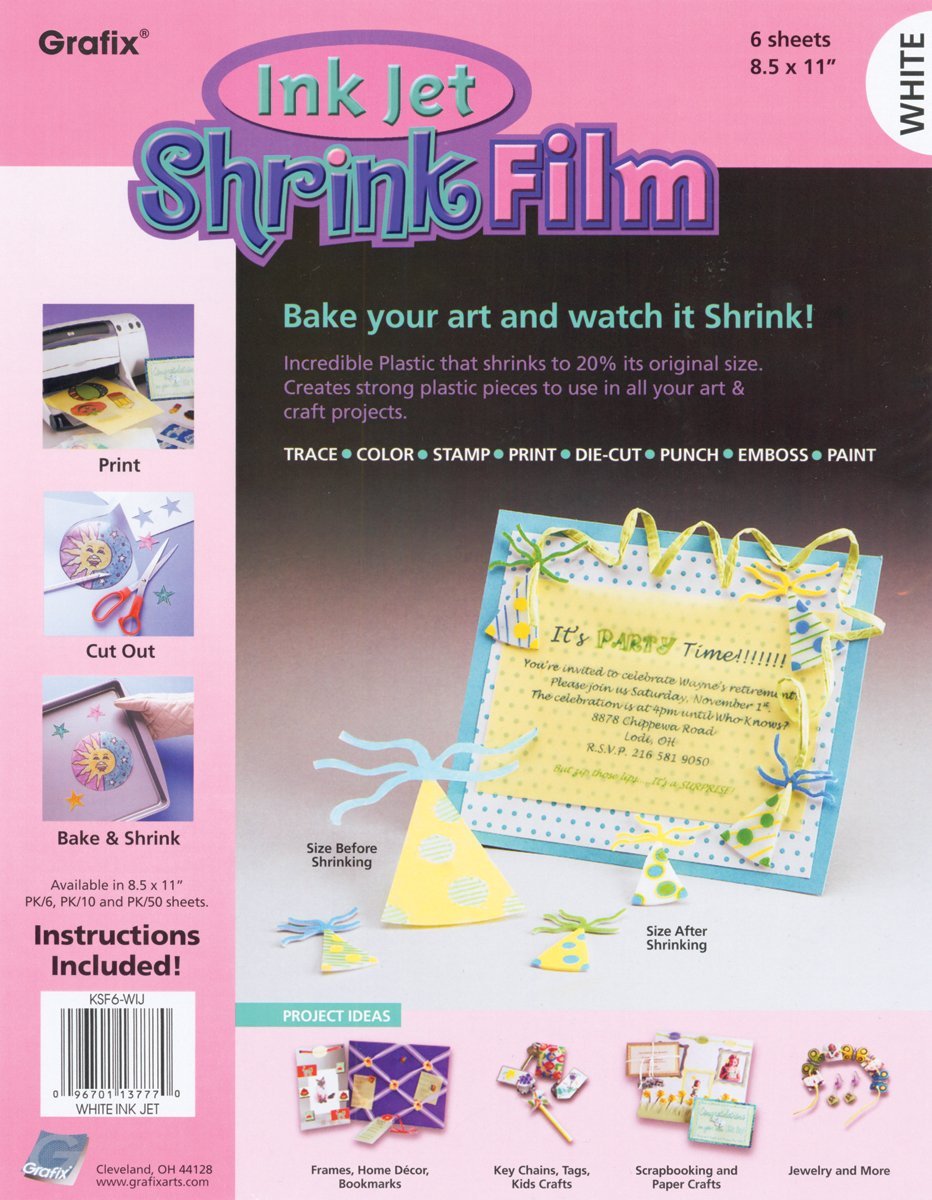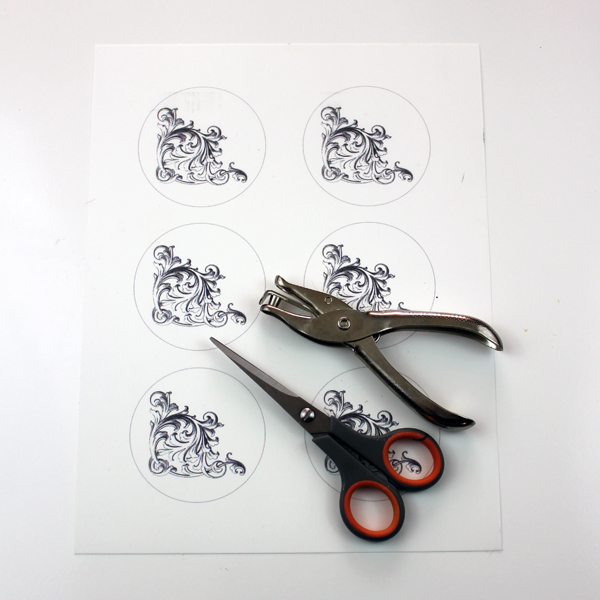 When you print these on the Shrinky Dink Film  you will have to make them the size stated on the directions…your original image has to be almost 2 1/2 times the size of your final product…hence…"shrinky"!  Once you size your items and print them…of course it is time to cut them!  (heads up…let them DRY!)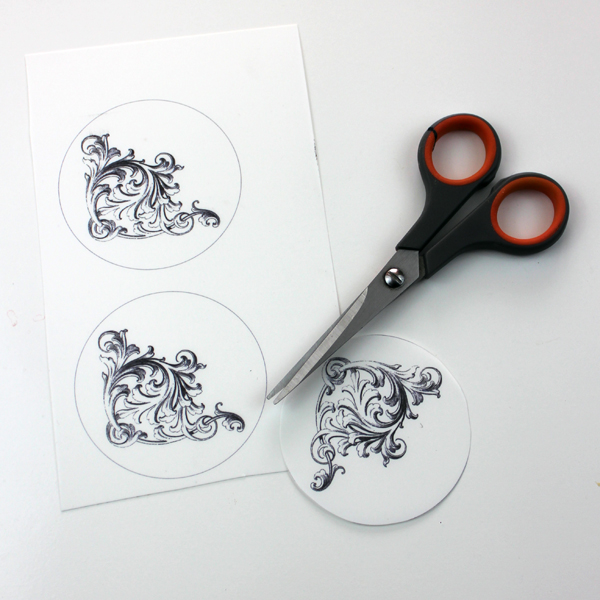 Now all you have to do is punch the holes where you want them on your button!  I did a two hole buttons…you can do 4 if you like.  Remember, the size of the punch is fine…it will SHRINK to the right size!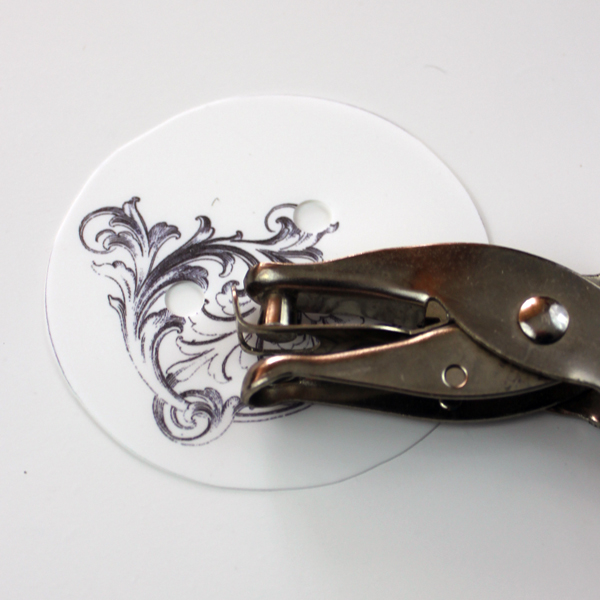 Now it is time to move your piece over to the Toaster Oven where you will follow the manufacturers directions.  I have a few things to tell you though…it takes much less time than they say.  Mine shrank and flipped in about 60 seconds.  I did mine individually so I could take it out immediately and make sure it was flat…it is worth doing that so you have a quality product in the end.  Just keep repeating until you have the amount you would like!  Oh yes and make sure that toaster oven tray is clean!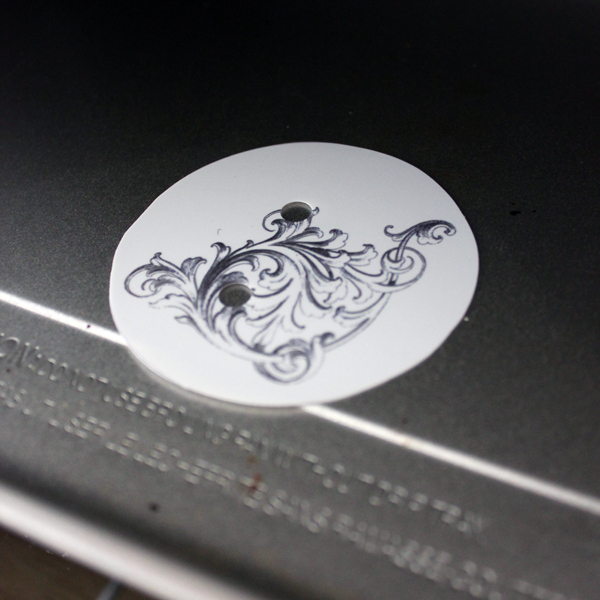 It is really that easy my friends!  You can use this premise to make jewelry in all different shapes and sizes…there are so many possibilities and so many images to work with!  But if you need original and unique buttons…this is surely a great way of making them!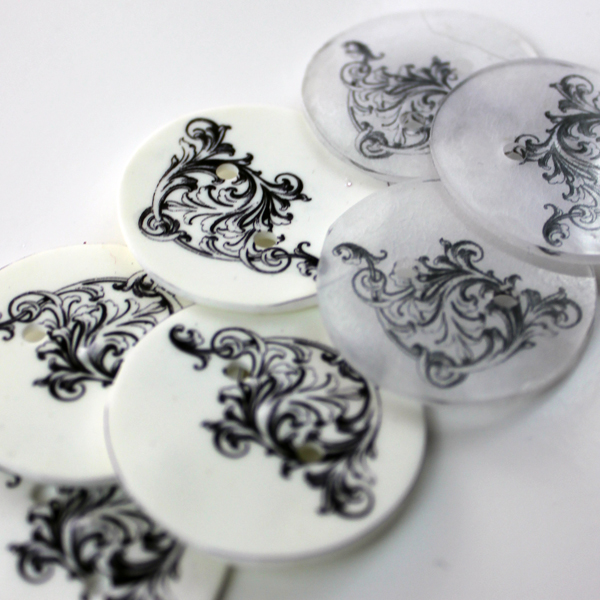 Sure hope you enjoy this little DIY!  See you again soon and in case you would like to visit me…I hang out at The Cottage Market…would love to see you there!  Hugs…Andrea!
You might also like a lovely Shrinky Dink Paris Charm Bracelet Project HERE.