Mason Jar Pin Cushion
With all of the sewing projects that I have shared here, you would have thought that I would have made a pin cushion by now. Sadly, I have not. If you have been waiting for an easy tutorial to DIY yourself a parking spot for your pins and needles, well today you're in luck. And here is a bonus for ya – it uses one of the trendiest things in craft world these days: a Mason jar. Want to go for the trifecta? It also features an adorable vintage sewing machine graphic. If all of that just isn't enough to make your craft-loving heart go pitter-patter, you will also be glad to know it's a five minute project. These also make such cute gifts for your sewing friends or for yourself for your sewing room or craft room! Enough reasons to add it to your to-do list? Yeah? Well, then, let's go ahead and make a Mason jar pin cushion!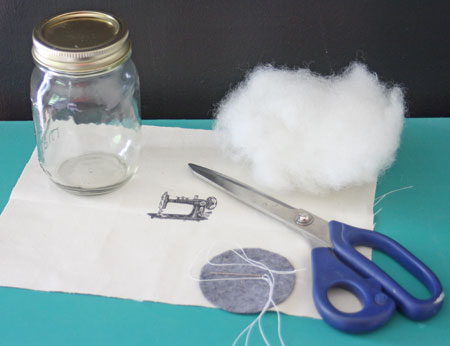 First you'll need a few supplies:
A mason jar with ring and lid, I used a pint size jar
Polyfil (just a small hand full)
Needle & thread
Small piece of felt (the size of the lid)
Scissors
Hot glue gun & stick
Let's make it!
Step by Step Tutorial
Before beginning the pincushion top, you can add the Sewing Machine Graphic by printing directly onto the fabric with your home printer. Follow the easy instructions on this post HERE to do that. You will love that process! Alternatively, you could also rubber stamp an image onto your fabric, or use some fabric with a print that you like.
Step 1: First take your fabric print and trim it out using the ring from the mason jar as your guide. You want to center the graphic and give it about 1 1/2 inches allowance all the way around.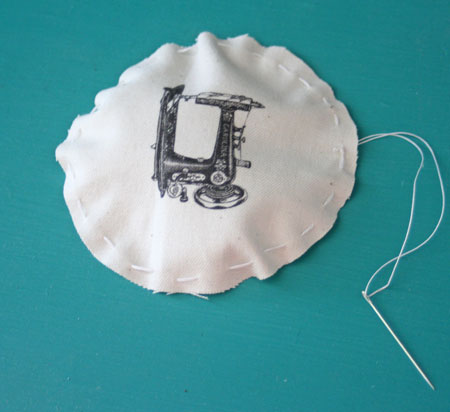 Step 2: Next, take your needle and thread and stitch close to the edge, all the way around the fabric circle.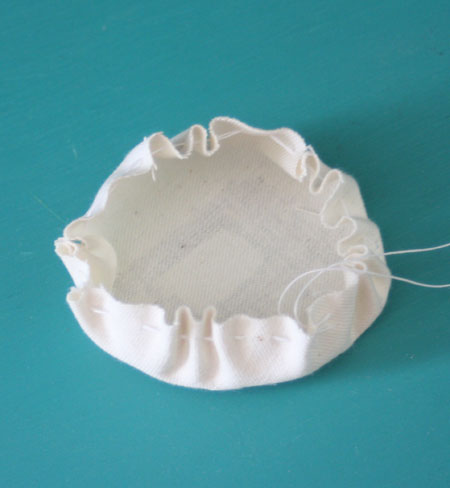 Step 3: When you get to the end, slightly pull in the thread, making the circle cup like you see above.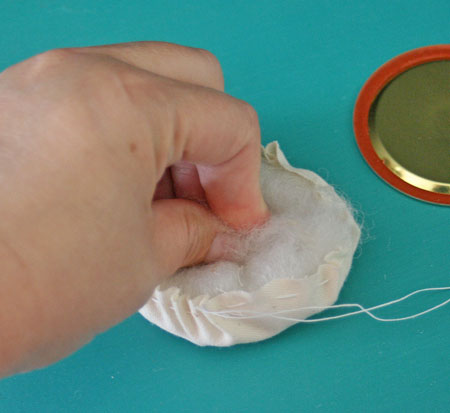 Step 4: Insert your polyfil  (it will only take a small bit), stuffing it in as best as you can.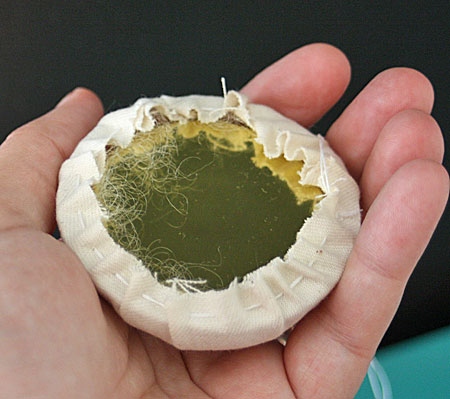 Step 5: Pop the lid on top and tighten up the circle to hold the stuffing in.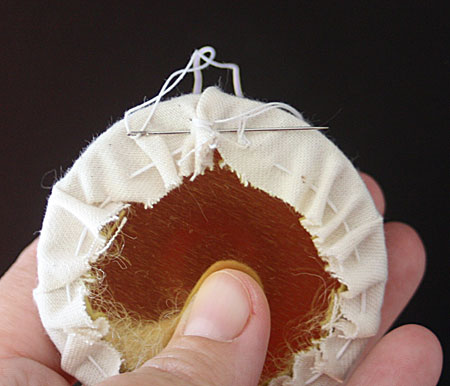 Step 6: Then sew in a couple of stitches to hold it all in place, and then tie off the thread and trim it off.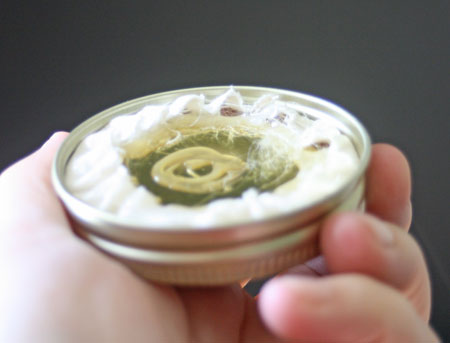 Step 7: Run some hot glue under the edge of the fabric to hold the edges down, then run a bit all of the way around on top and in the middle too.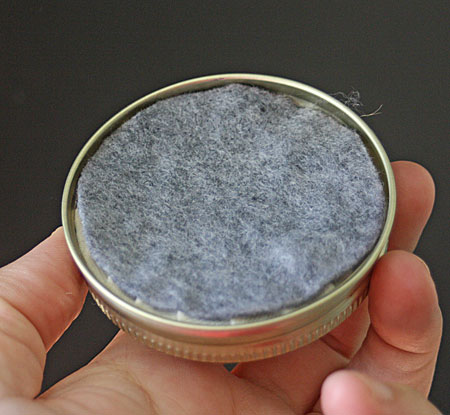 Step 8: Lastly, put the felt circle on top of the hot glue, finishing off the edges and holding your fabric in to place.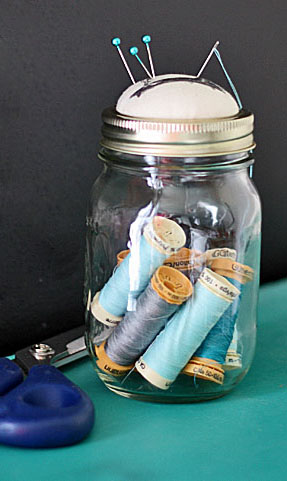 What's next you say? Just put your thread in the jar, then screw on the lid and you're done! It's such a simple pincushion project, one that you can make in minutes. And, they are so handy – not only do they keep your pins and needles safe, but they help to organize your thread and your buttons, too! It's actually the perfect little sewing kit. I hope you will make this project 🙂
I hope you had fun checking out this Mason Jar idea! See ya soon for another Graphics Fairy crafting project. You might also like making your own Washi Type Tape with this Tutorial HERE. 
In the mean time, I would love to see you over on my blog at The Shabby Creek Cottage!
Gina