It's time for another Request Day! I'm doing these once a month now, the next Request Day will be on Thursday July 7th.
Here's what I found for you this Month: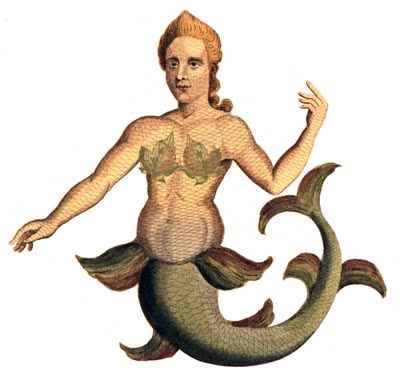 Dawn requested a Sea Hag. which she defined as an ugly Mermaid. I've been wanting to share this one for a long time, but I thought she was too ugly, so I never have. I'm glad someone has a use for it!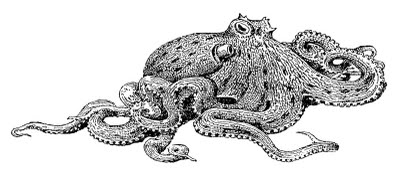 Click HERE for High Resolution Download
Saraccino asked for this particular Octopus, that came from a
French Dictionary page
. It took a bit of time to extract him from the rest of the page, but I think it was well worth it, he is a great looking Octopus!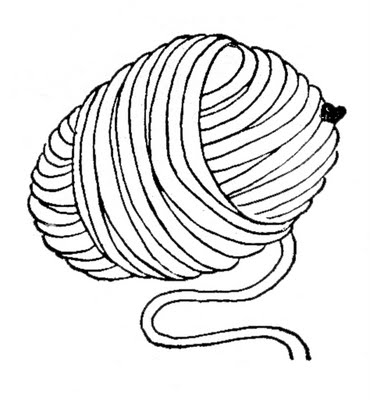 Kelsey was wishing for a Yarn Ball. This little drawn version came from a vintage knitting guide.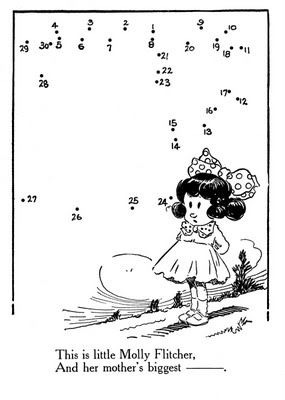 Click HERE for the full Size Printable PDF
And lastly DeusExMacintosh was hoping for some more Connect the Dots drawings, from the old Dots book that I have. This one has a cute little Bow Haired Girl.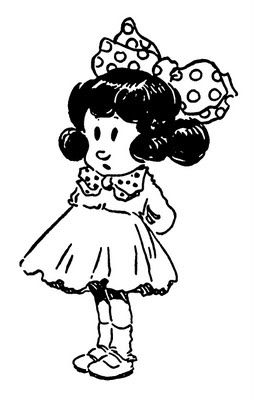 As a bonus I've also included the little Bow Girl by herself. She would make a great Digi-Stamp!
Well, that's all for this month. Do you have a request for an image? If so please leave it here in the comments section of my Request Day post, and then check back on Thursday July 7th to see if I found your requested image (Sorry but I can't fill every request, I usually pick a few each time). I'm afraid I'm a very disorganized Fairy, so please, please please Do Not email requests to me, I most likely will loose it if you do. So sorry but I'm a complete mess when it comes to email! I'm afraid they're just aren't enough hours in the day to answer them all, and then I feel horribly guilty.
P.S. Don't forget to use the search box here on my blog, you might find that the image you want is already here!
ShareTweet