6 Puffin Pictures
Included in this collection are some wonderful Puffin Pictures and a few Auk Images too. Since Auks are related to Puffins, I'm including them here in this mix although they do look different. I think these birds are just so fun to look at … they have the cutest faces! Several of these were scanned from an early Antique Natural History Book in my collection. I hope you can use these high resolution images in your crafts and creations.
Full Color Puffin Images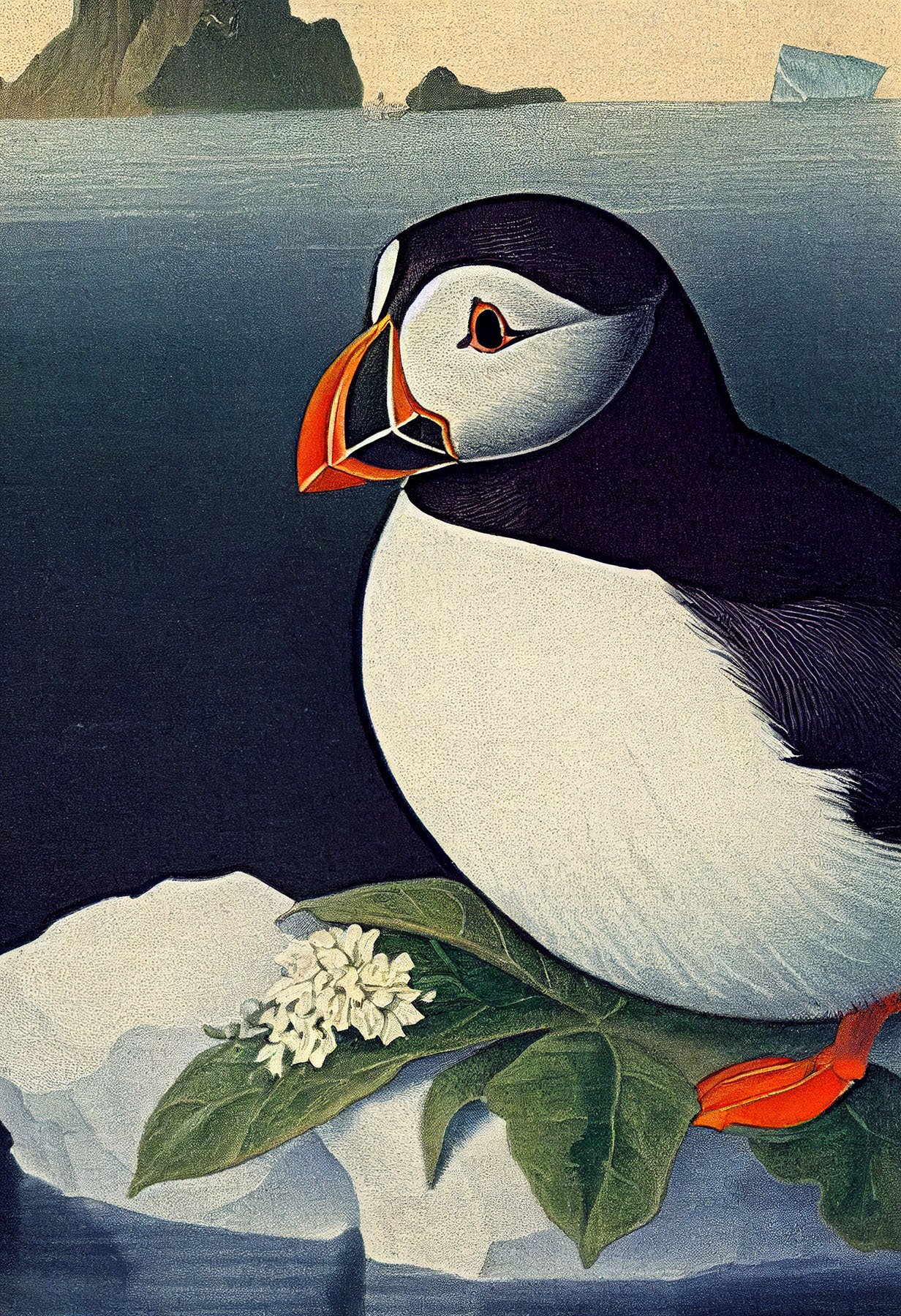 Here is the latest addition to this collection. Shown above is an adorable Puffin picture! This guy is standing on an Iceberg, surrounded by water, and there is a lovely white flower and bit of greenery in the illustration. So pretty!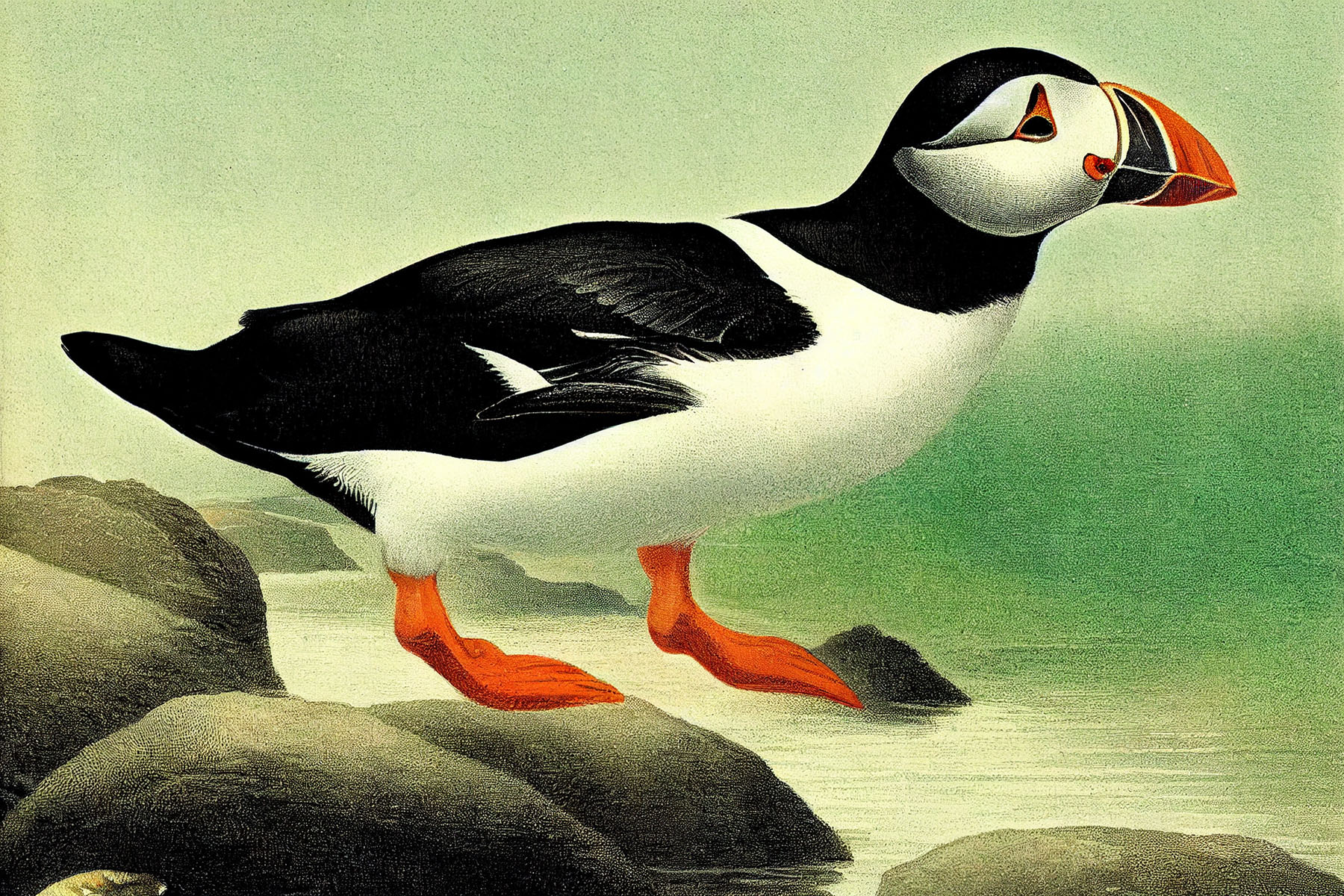 Here is another beautiful full color Puffin Image. This cute fellow looks like he's about to go for a swim, he's jumping off of a rock and into the water. Such beautiful vibrant colors on this one and the one above!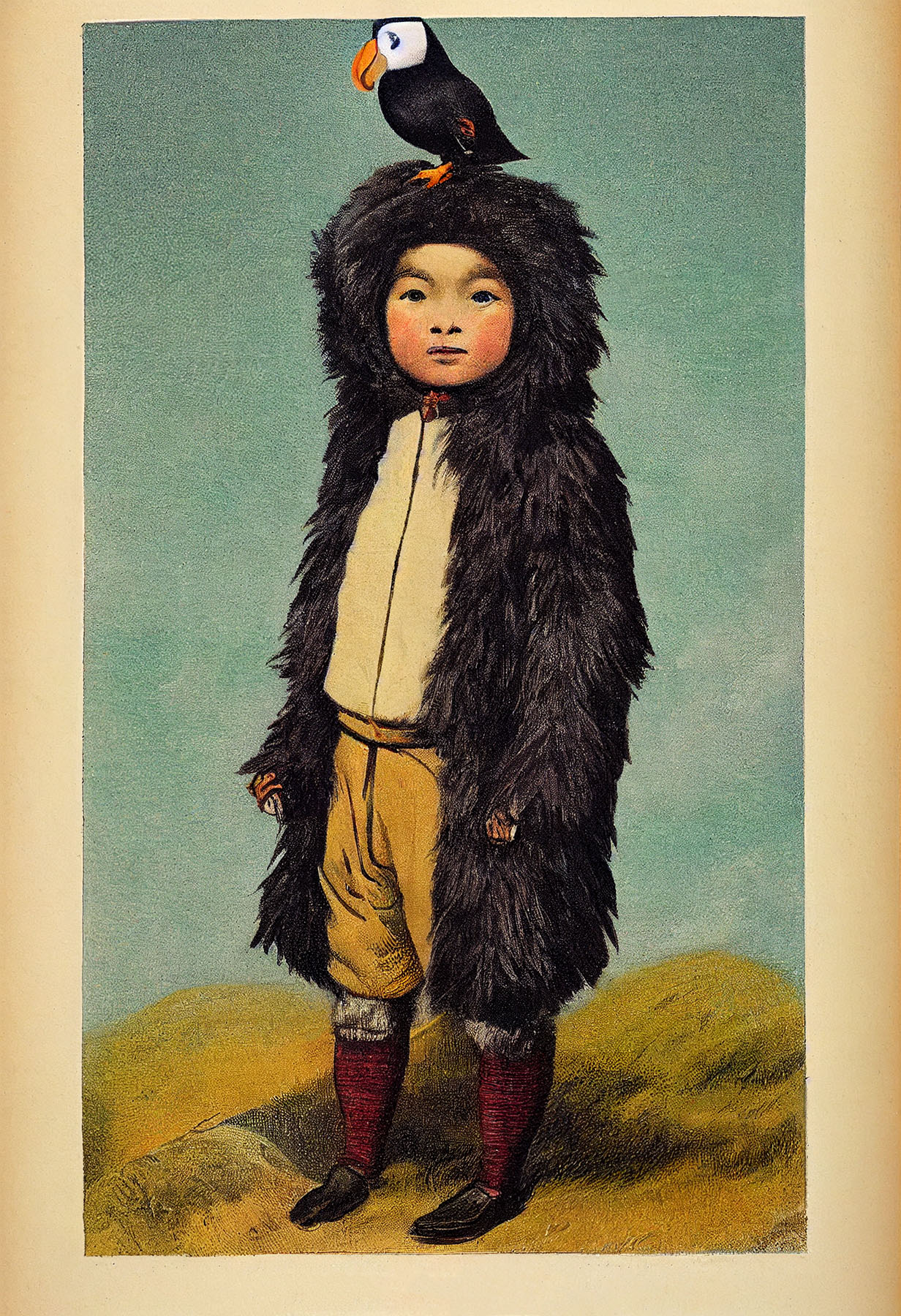 And here we have a charming whimsical picture! This illustration shows a young boy wearing a furry winter coat with his hood on. On top of the hood is a small Puffin friend. So cute!
Puffin Pictures Black and White

Here were have a charming black and white Puffin Image. This adorable bird is standing on top of a rocky ledge by the ocean. He appears to be watching a disturbing scene …. there is a shipwreck in the background if you look closely!
Auk Images
This picture shows a very tall looking Auk with his tiny wings stretched out. Perhaps he is drying off. You can clearly see his webbed feet.
This is a sweet looking Auk Image. He appears to have found himself a tiny island to perch on! His feet are a bit daintier than his friend above.