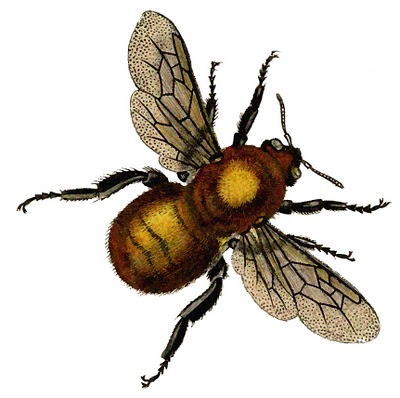 Click on image to enlarge
This is a gorgeous golden Bumble Bee from an early Natural History book! I just love the color on this Bee and all of his gorgeous detail!!
Speaking of Bees… I have to brag a bit about my friend Marian's amazing hand painted Apiary sign using one of my Bee images. You can see it HERE. It's quite BEE-utiful!!
Share