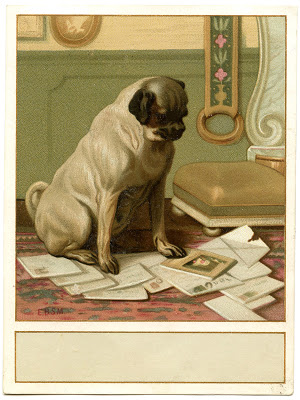 Click on Image to Enlarge
Here's a cute Vintage image! This one shows a darling Dog ( a Pug I think) helping to sort the Mail! Haha! This one has a little space at the bottom, and could be used as a Label, perhaps you could use it to label and sort your own Mail or other Important Papers.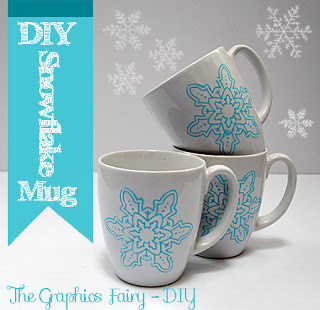 In Other News: I have a Quick and Easy Project over on my DIY blog. I transformed some plain Thrift Store Mugs into something cute for Winter!