Easter is just around the corner so it is time to start thinking of ways to decorate and crafts to do to celebrate the holiday. I love seeing all the Easter decorations and ideas floating around the web. I'm fortunate that several of my readers created gorgeous projects using graphics from The Graphics Fairy. I've gather 11 DIY Easter crafts to help inspire you to break out the supplies and get crafting.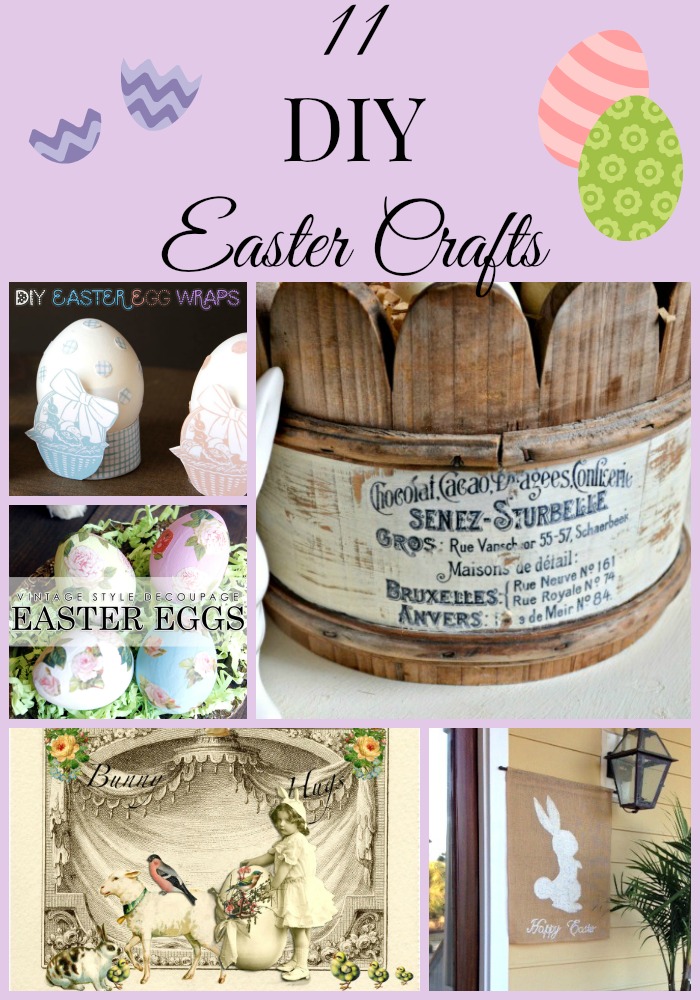 These projects range from the super cute to really great vintage ideas. I'm sure you will find at least one that you love.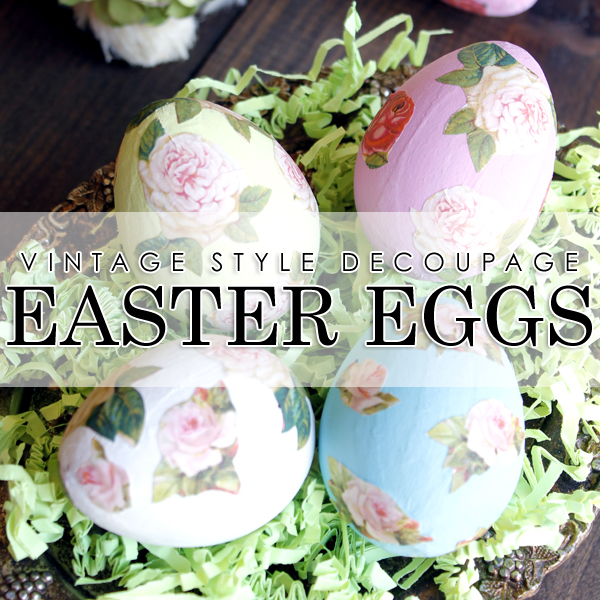 With these vintage style decoupage eggs, you can choose any graphic and transform eggs into a work of art.
This DIY Easter House was made using some of the Easter graphics from The Graphics Fairy. Get even more ideas from the Paper Crafts blog.
Creating art out of vintage postcards and graphics is such a neat way to decorate your home. This Easter themed postcard art, from A Rose in the Winter, uses the Vintage Clip Art – Darling Birds in a Nest graphic.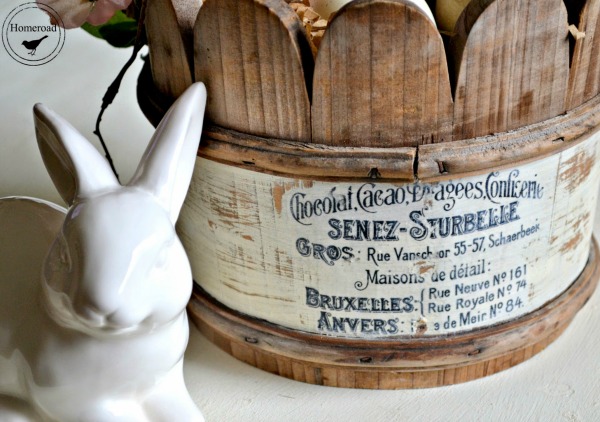 An Easter basket doesn't have to be full of ribbons and frills. This gorgeous wooden Easter basket uses the Vintage French Ephemera – Chocolat for the perfect finishing touch.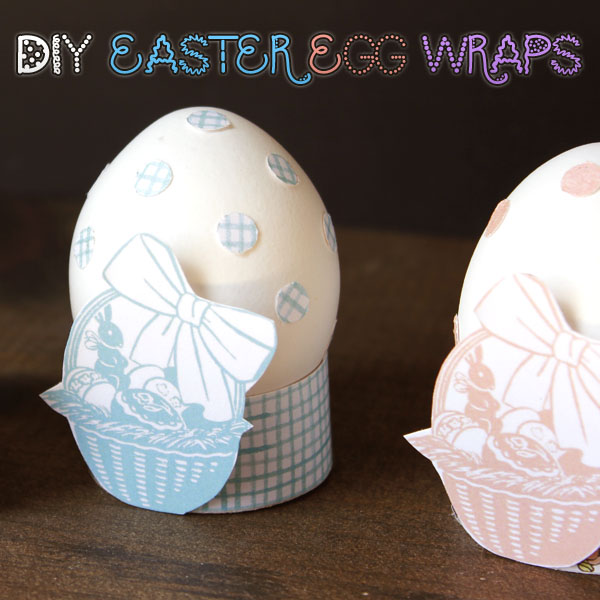 Dress up your eggs using the Retro Easter Baskets image and create these super cute Easter egg wraps.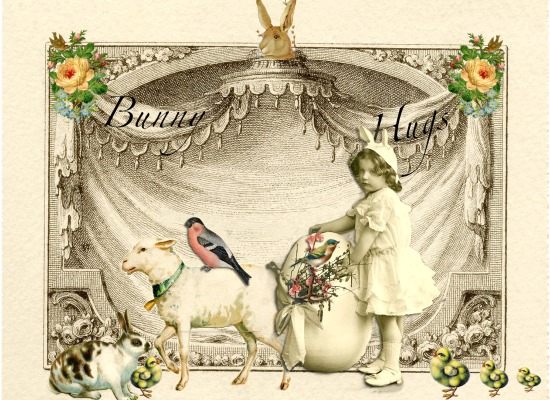 This gorgeous Easter postcard, from Betti's Beehive, uses a few of the stock Easter images. I love how it turned out!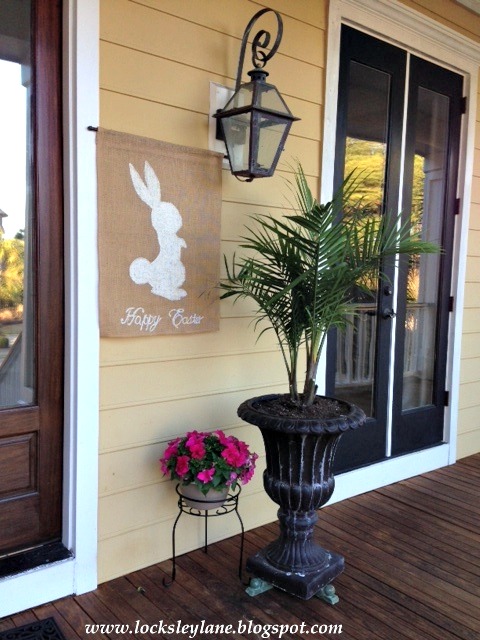 Speaking of loving, how cute is this bunny burlap flag from Locksley Lane?! She used the Funny Bunny with Daffodil and it looks so perfect on the flag.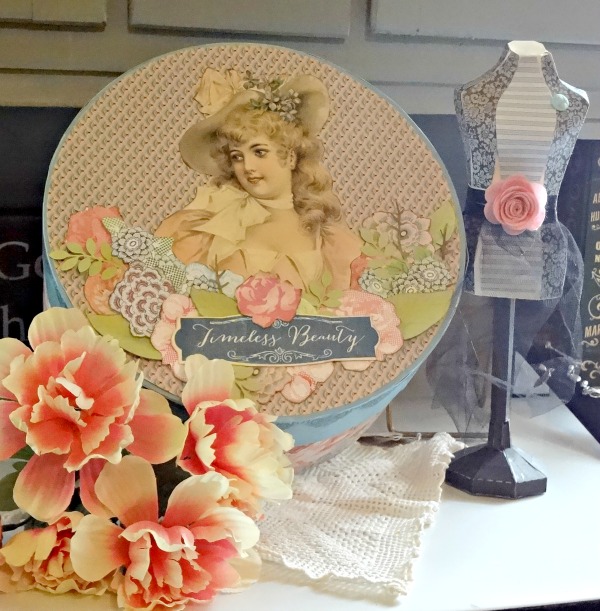 Even a hat box can have an Easter theme when you use the Vintage Lady with Easter bonnet image. This one comes from Create with Kat.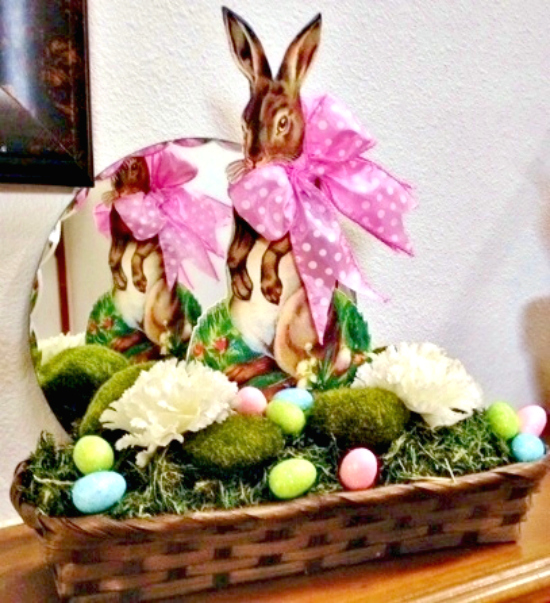 Dress up your Easter table for next to nothing with this great centerpiece from The Merry Makerly. It features the Vintage Easter Image – Best Bunny Rabbit.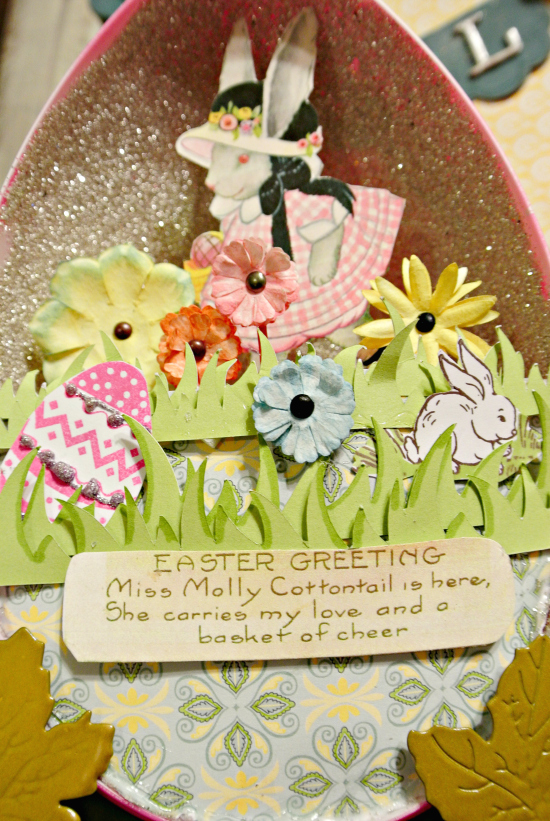 This wonderful craft, from Create with Kat, uses the Vintage Easter Bunny – Bunny Girl image.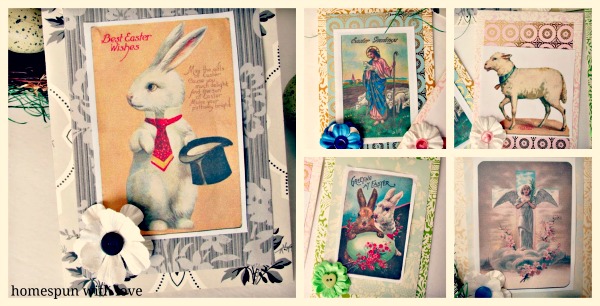 Make someone's day when you create and send these Vintage Easter cards. My favorite is the one that uses the Easter Graphic – Bunnies with Flowers.