7 Marigold Images
This is a lovely collection of Botanical Marigold images! Did you know that there are over 18,000 species of flowers? Out of all those species, the marigold flower is one of the most popular. Marigolds come in a variety of colors, including orange, yellow, and cream. They can be grown either as annuals or perennials and make great additions to gardens and landscapes. And even if you can't grow them, you can still enjoy some beautiful pictures of them like the ones below! These bright happy flowers are perfect for using in your Creative Projects or Crafts.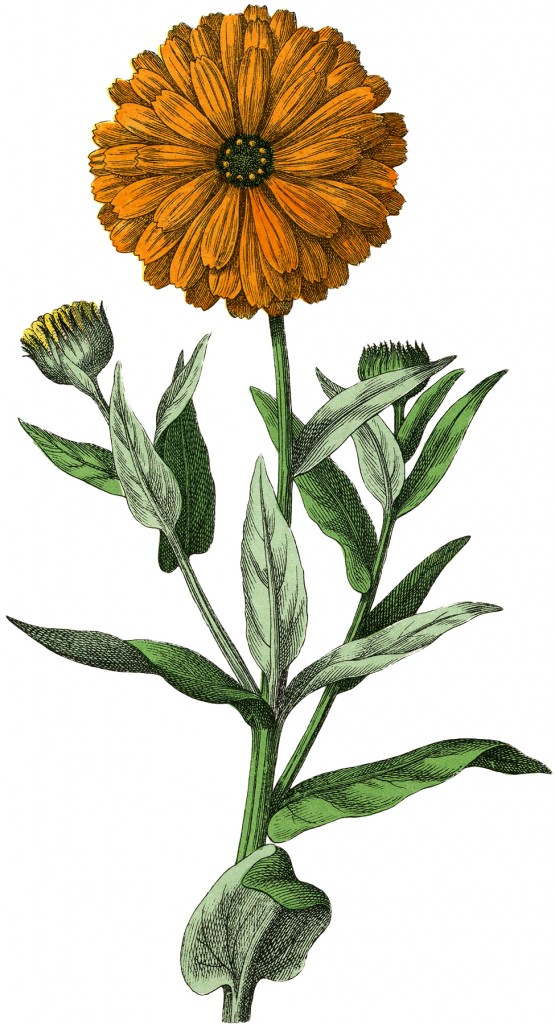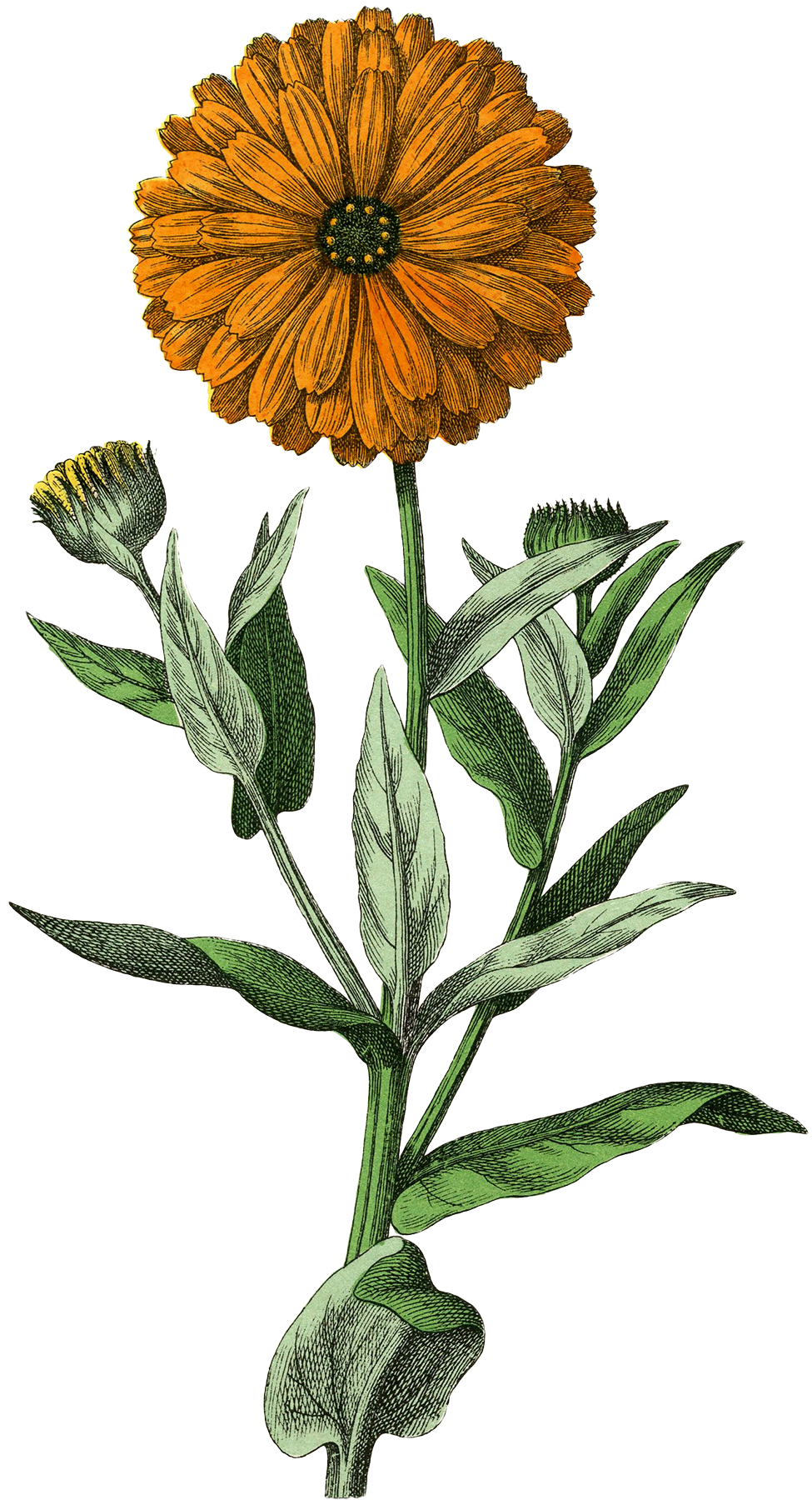 This is a Pretty Botanical Marigold Image! Shown here is a happy bright Orange Marigold Flower, with Green Leaves. Make sure you enlarge this see the detail on this pretty Botanical! This one was scanned from a Circa 1887 German Plant Book. Nice for your Floral or Spring themed Craft Projects!
Marigold Print
Shown above is a marvelous Old Print of a Bouquet of Flowers. Included in the bouquet are a big beautiful Sunflower and some "Fig Marigolds!" Such a pretty combination! The Marigolds are pretty unusual as they appear to have a daisy like center over longer pink petals. Scanned from a Circa 1860's Antique British Botanical Book, this is a stunning illustration! The paper has aged to perfection with it's brownish-rust edges. Such a great patina on this one.
Black and White Marigold Images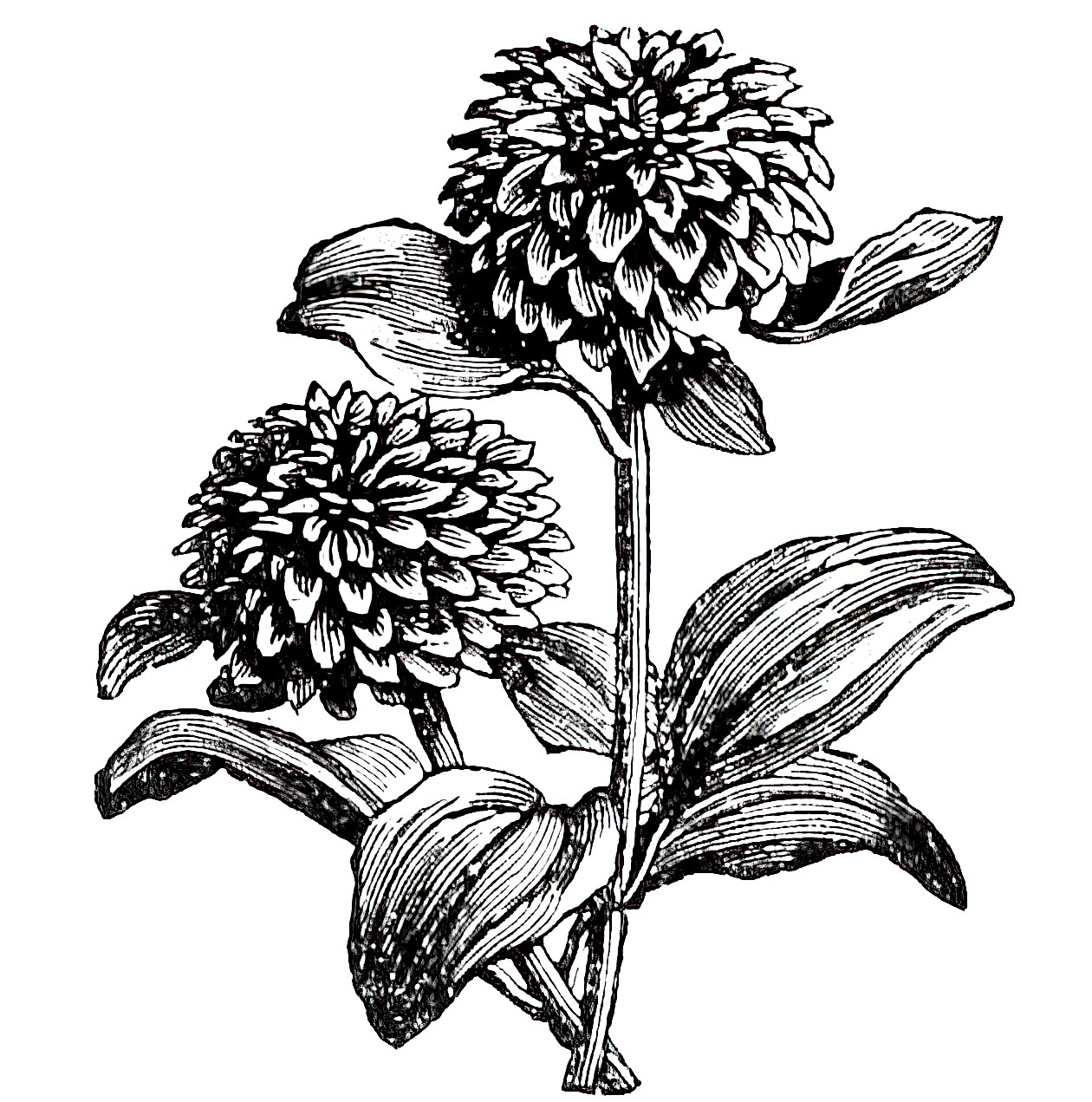 Next we have a simple and sweet black and white Marigold Clipart illustration. On this picture we see 2 classic looking flowers. These would be fun to color in!