8 Grumpy Images
This is a fun collection of Grumpy Images. These Grumpy people include an Old Man and some children. It thought they might be used to make some humorous Happy Birthday cards. Perhaps for a friend or family member that is about to turn a certain age that they might not be too happy about!
Grumpy Old Man Image

This is a Grumpy Man Image! Shown above is an older Gentleman with a very grouchy look on his face! I'm not sure what you would use this one for but I thought it was interesting! This is another image scanned from a very rare printer's book in my collection! There's no date in the book, but my best guess would be that it's from around the 1880′s.
Grumpy Kids Images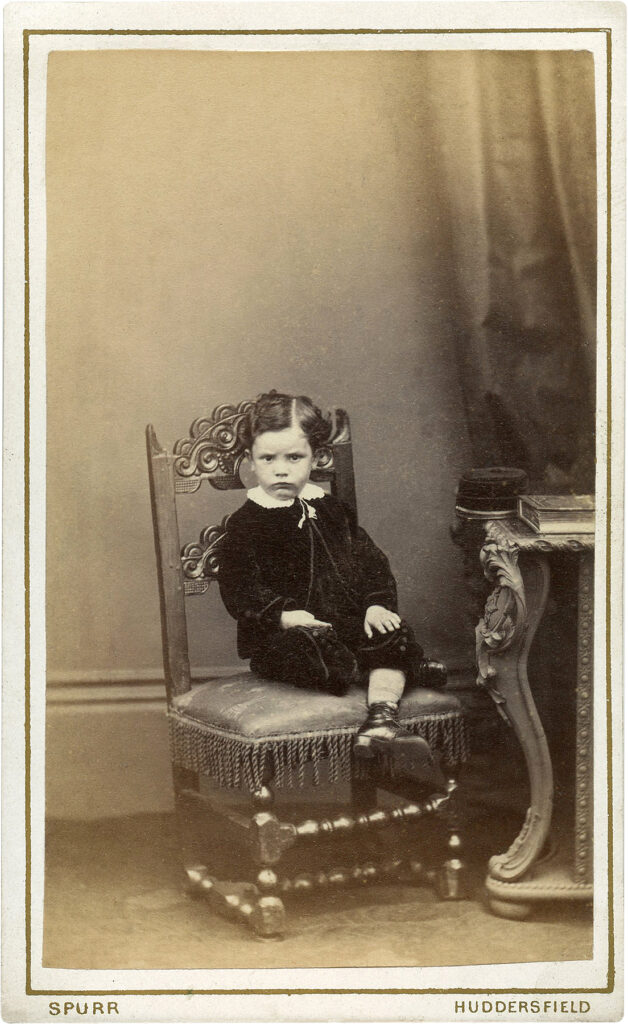 Here we have an old photo Stubborn Child in Fancy Chair Image! Above is a cute curly haired boy, dressed in a dark velvet suit and looking very pouty. He seems to be in a very Grumpy mood. It must have been difficult back then for these poor little tykes to sit still for so long to have their photograph taken. I'm sure he would rather be outside or playing with his toys. The chair is an elegant Victorian one, with ornate carvings, a fringed seat, and interesting looking carved legs!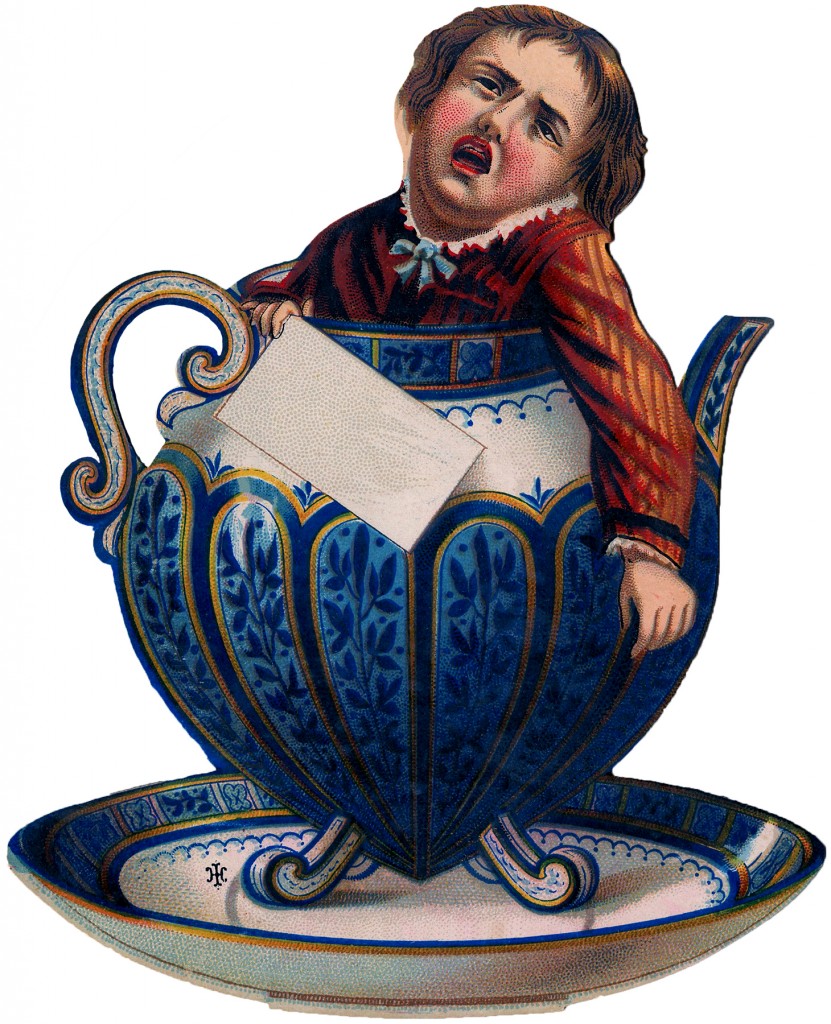 What an Odd Image this one is! Shown here is a little Boy Stuck inside of a Teapot. I think he has every right to be Grumpy or Cranky! This is actually an Old Placecard. Perhaps you could use it for a Mad Hatter's Tea Party!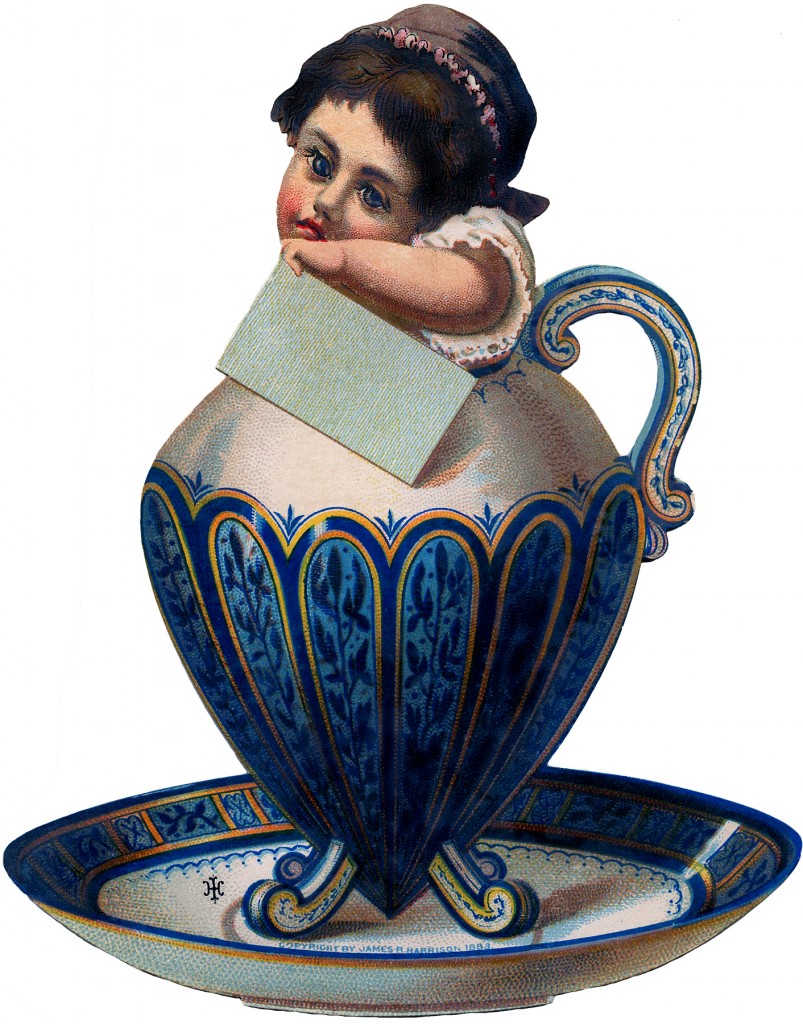 And here we have his poor sister! She seems to have fallen into the sugar bowl. They seem to be two very unfortunate children!
Grumpy Baby Images
Pictured above is the first in a set of three images. This is a cute Vintage Cranky Baby Image! Shown here is a toddler with a pouting expression!
He's even Grumpier here. Look at that furled brow!
And this poor Baby is balling with loads of tears running down her face. Such a sad site!