Today I've rounded up some amazing DIY Sewing Project Ideas! All of these pretty crafts and projects were created using Vintage Graphics from my site. Some were created by me, some by my contributors and some were submitted by readers! I had so much fun putting this collection together, I hope these projects and DIY's will help inspire you to sew something fun!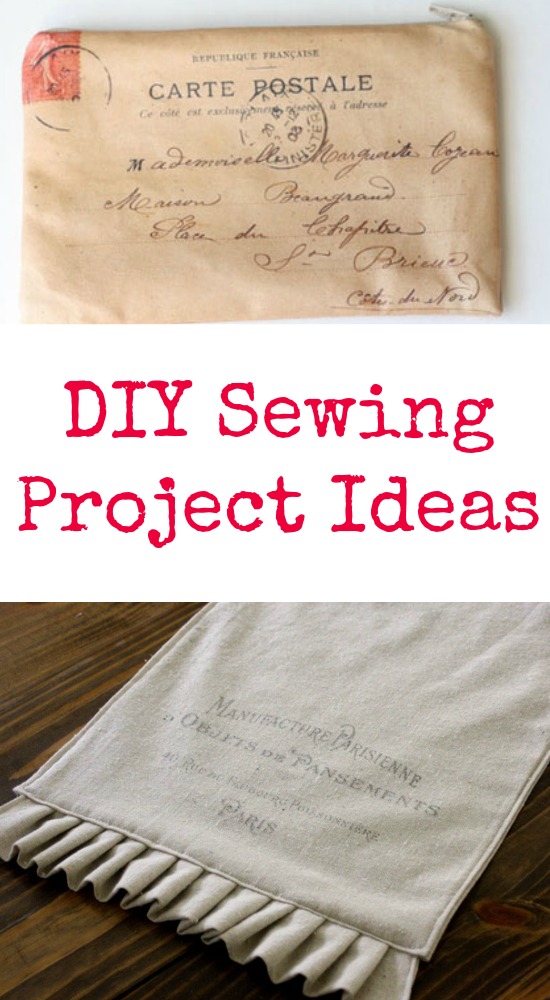 You can find the first project below!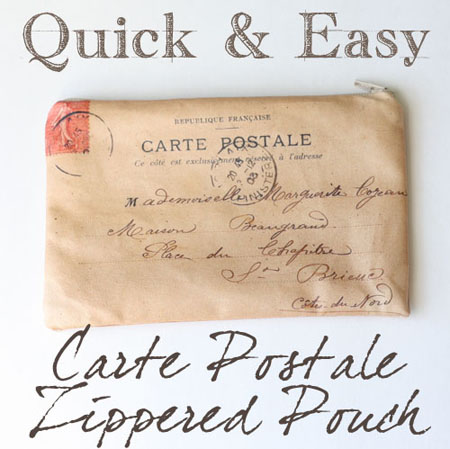 My friend Gina made this wonderful Carte Postale Zippered Pouch! It's perfect for holding just a few things when you don't want to carry a large purse or bag! Gina used the Carte Postale Graphic for this project!