Today I have a Santa pillow box printable for you!   This is a great (and easy) way to get creative with your gift wrapping.  This size is great for small gifts like jewelry, and is great way to wrap up your gift cards.  Just print, fold, and decorate!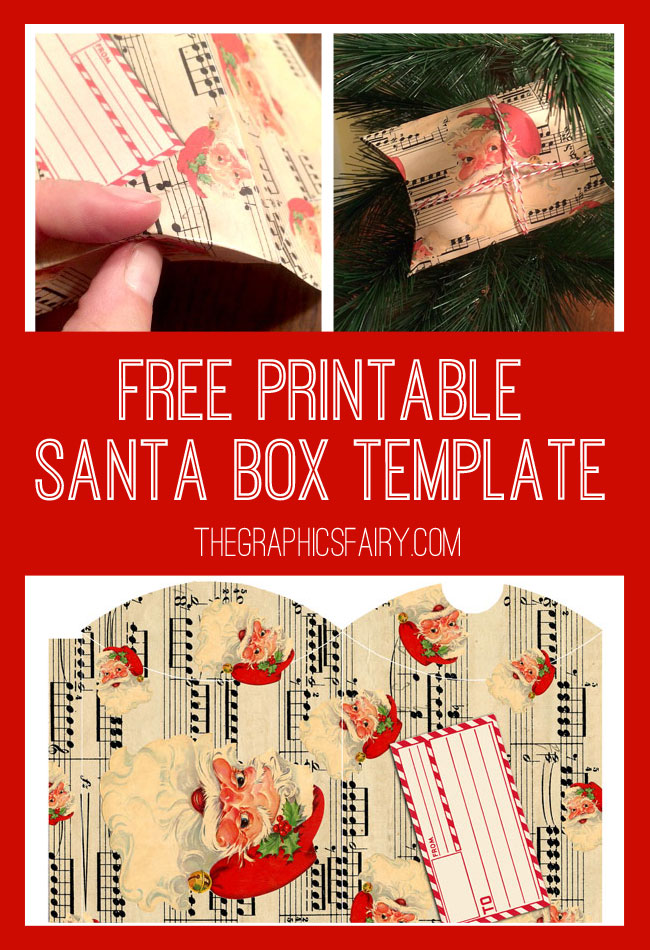 To create your box, follow these easy steps:
1.  Print out the full size PDF below.  For a more sturdy box, you may want to use card stock.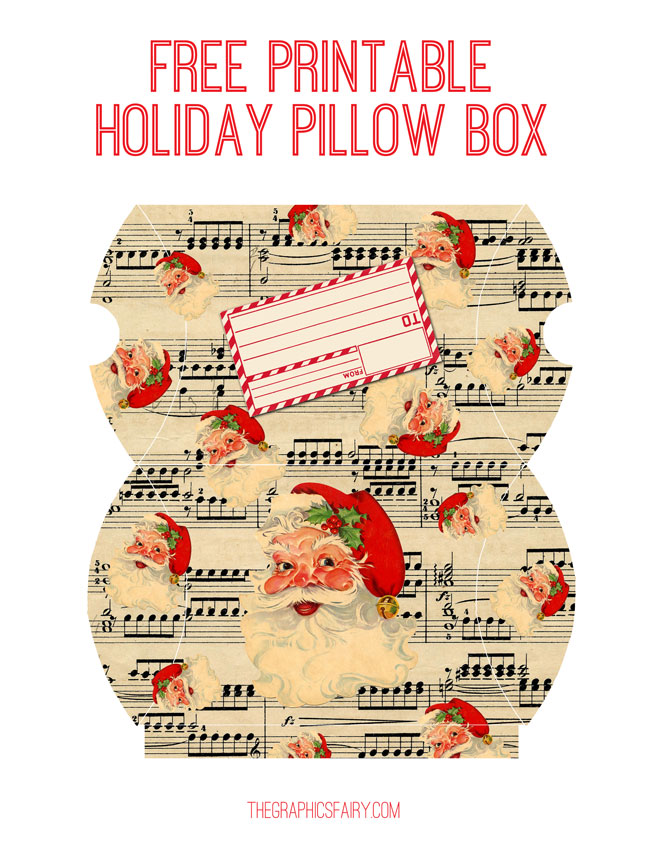 >>CLICK HERE for the full size PDF<<
2.  Cut out the template.  Score all of the white lines (I used a bone folder to score the paper).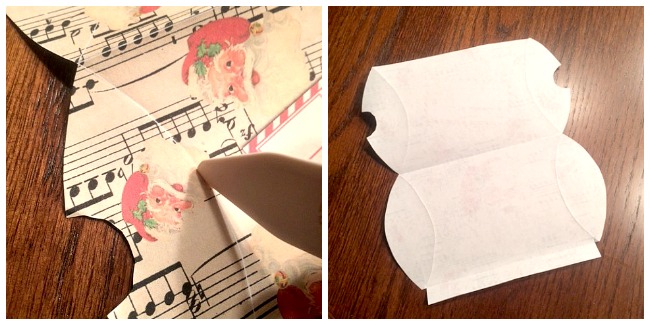 3.   Pinch and fold all scored lines inward (towards the blank side of the paper).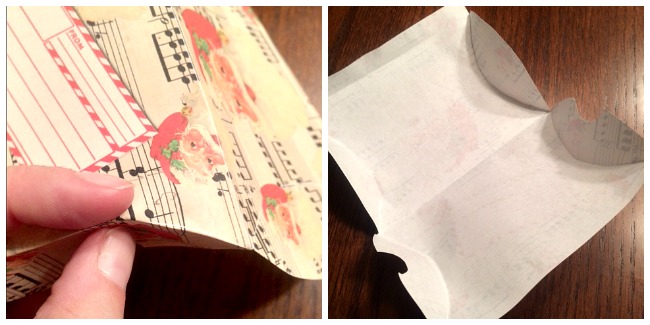 4.  Put tape along the long thin rectangular flap (hint: tape so half of the sticky side is facing you) and tape to the other side of the box.  Fold the side flaps with the cutout inward first; fold over the second side to make the pillow shape.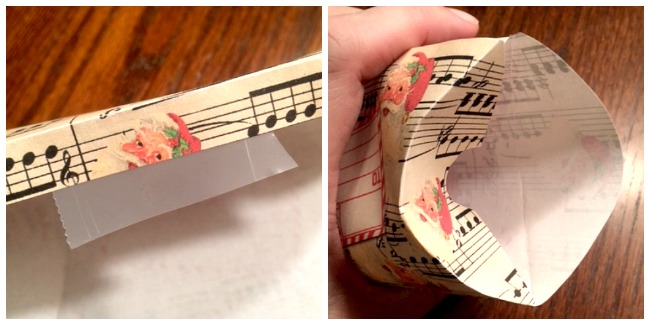 5.  Fill with your goodies & close!  You can secure the sides with more tape or add baker's twine or ribbon.  Your finished box will be about 5″ long (at the widest) x 3 3/8″ high x 1 1/8″ deep.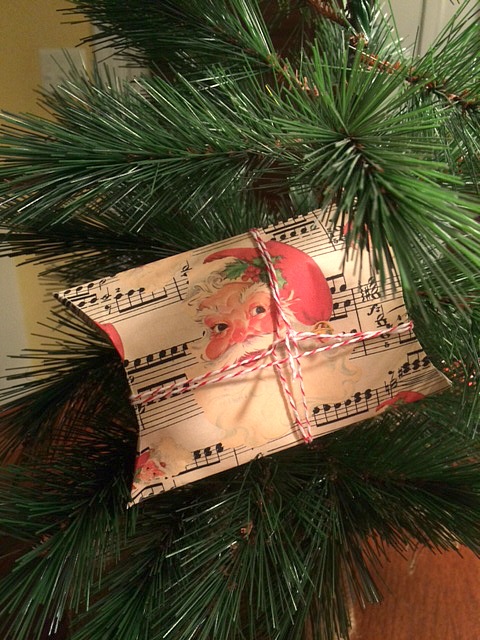 I hope these quick and easy pillow boxes come in handy this holiday season as you are wrapping your gifts.    If you need the graphics I used, you can find the santa here, the sheet music here, and the cute post label here.
Enjoy!