15 Yellow Rose Clipart
Today we have a gorgeous collection of Yellow Rose Clipart! Have you ever wondered what the meaning of Yellow Roses is? It's friendship! These are the perfect flowers to give to your best friend. Or to my Mother… because these are her favorites. Just saying! The images featured below are beautiful full color Floral graphics. We have a wide variety of these yellow beauties for you. There are stunning Botanicals and Victorian Scrap Roses. These are wonderful to use for Decoupage projects! Also included are several cards featuring other beautiful flowers with the roses. Some of them have delightful typography on them. We have a few fun Advertising Trade Cards and Birthday Cards as well. All are romantic pictures for your Floral themed Craft or Mixed Media Projects!
Yellow Rose Clipart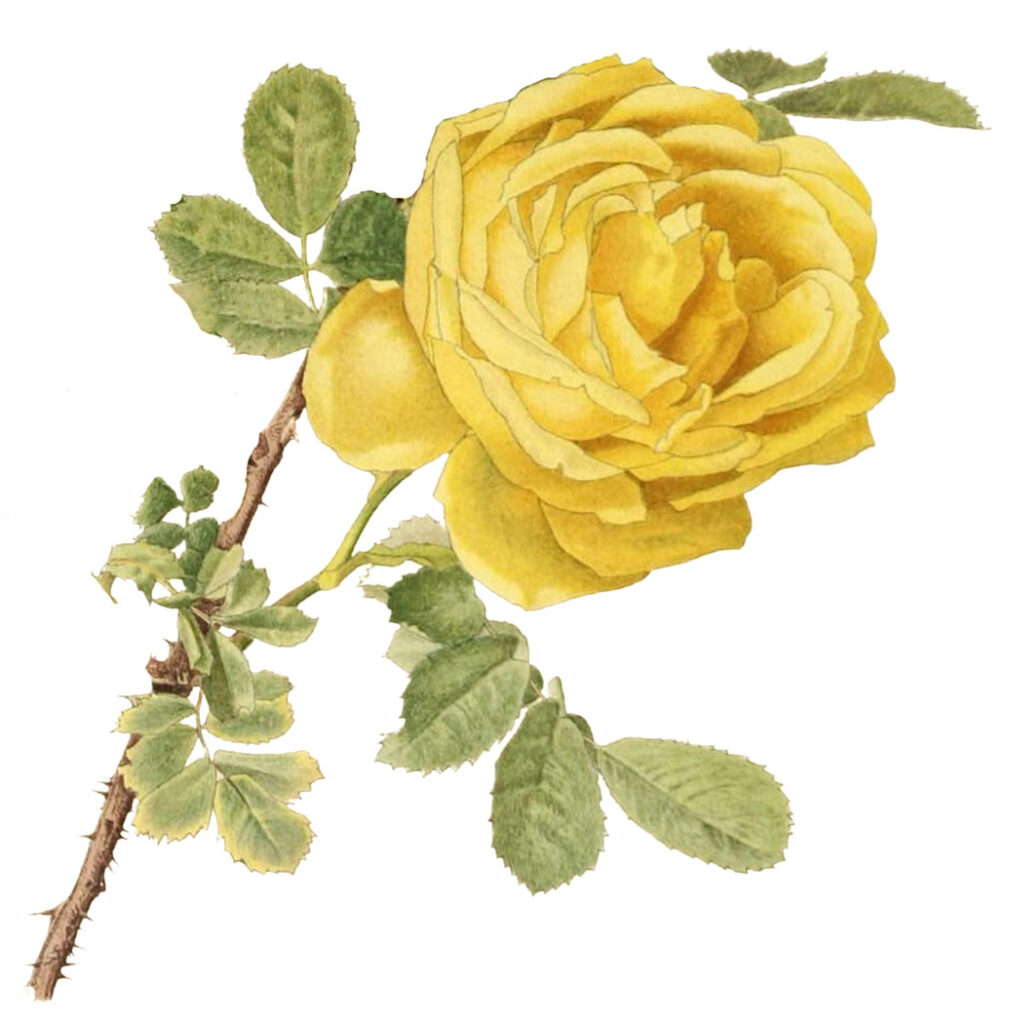 This is a gorgeous yellow rose clipart illustration! This one features a stunning single Cabbage Bloom with light green leaves surrounding it. Just perfect!
Here we have another Beautiful Victorian Rose Scrap! This one shows a very pretty Yellow Rose with leaves and short stems. It looks like it might be a boutineer or a corsage.