Free Vintage Roses Images
Today I've rounded up 10 of my all time Favorite Roses Images!  I've searched through our Vintage Image Archives here at The Graphics Fairy to find my top 10 Rose Flower Downloads. This is a great collection of some of my best offerings in this theme, in a variety of colors, there are big beautiful Red Cabbage Roses, Pink Tea and White Tea Roses and more.  These would work beautifully in all sorts of Graphics Design, DIY or Craft projects, like Handmade Cards, Invitations, Decoupage, Scrapbooking, Pillows, Gift Tags, Wall Decor and More!  You can download all of the Vintage Freebies by paging through the slideshow or you can use your "Arrow Key" on your keyboard to scroll through as well.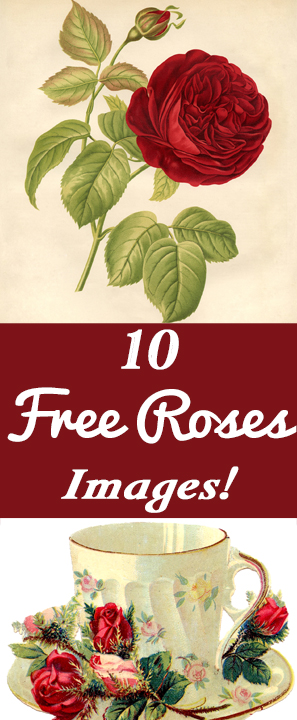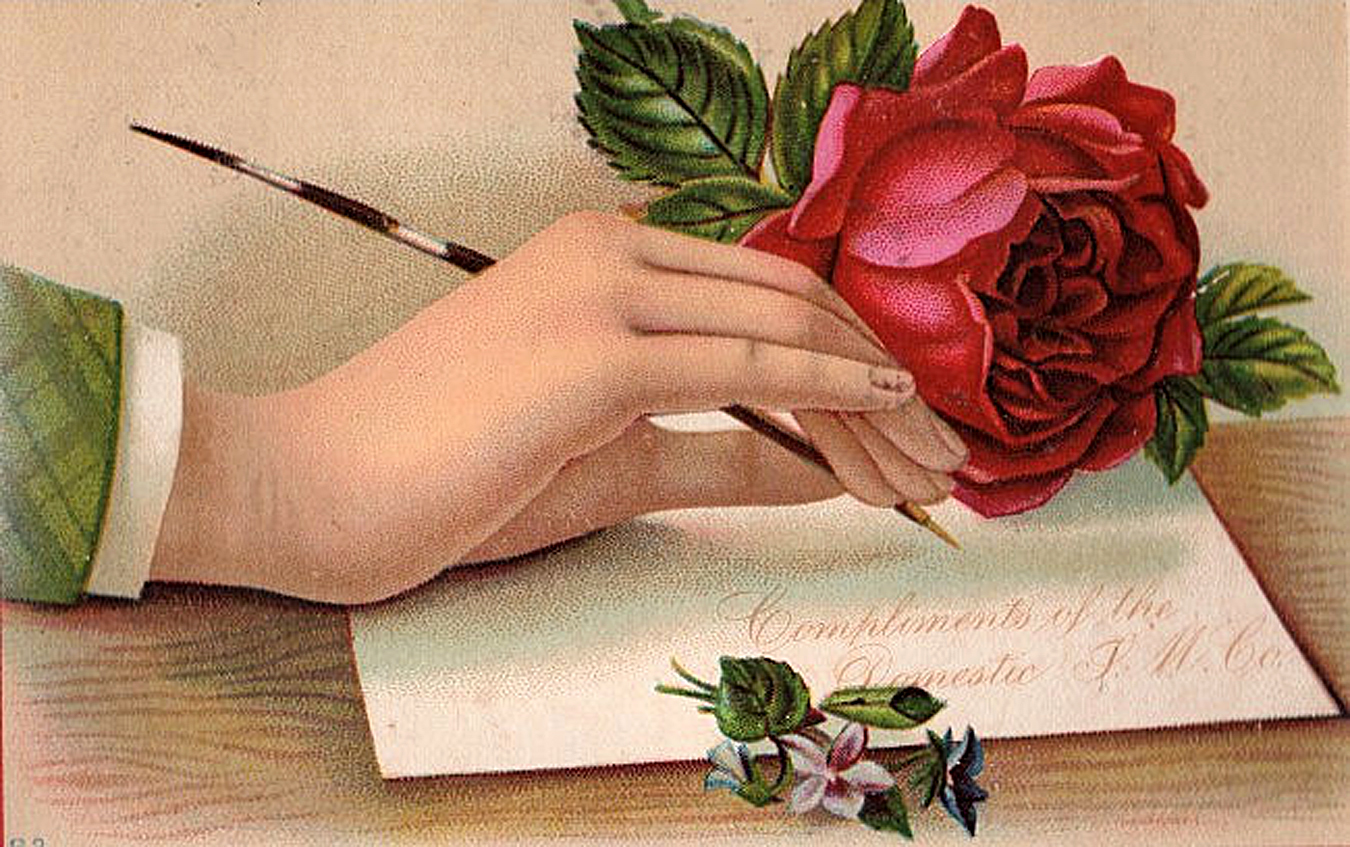 Our first Download is this lovely Red Rose with Hand Image. This is a classic Victorian Image showing a Ladies Hand holding a Pen. She is addressing an Envelope and the Red Cabbage Rose in the background is a lovely compliment to the scene!