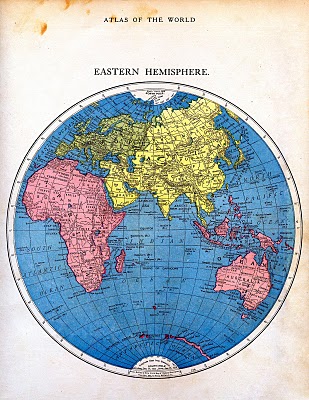 Click HERE for the Full Size Printable PDF
As promised this is the second part of the Map of the World, from the antique Atlas. I've included a printable of the whole page, including the age spots and all, as well as a cleanup version of just the Globe. This is the Eastern Hemisphere you can find the Western Hemisphere Here.
I can't help but think of Japan, and the people there, when looking at this. Our thoughts and prayers are with you Japan.