What is a Sizzix Bigshot Machine ?
Today let's talk about the Sizzix Bigshot Machine. Die Cutting and Embossing is a favorite WOW Factor technique for Mixed Media, Collage, Junk Journalers, Card Makers, Scrapbookers and Paper Artists. The machines that preform these tasks are a beloved, Go-to Tool in many craft rooms. There are a wide variety of machines available. Today we will explore in depth – What is a Sizzix Big Shot Machine and What Does It Do? I love sharing about the versatility of my die cutting machine. We will also learn the process of Cutting with Dies and Embossing with Folders. Hopefully, I can answer your questions as we explore. Let's get this party started.

Pin to Save for Later: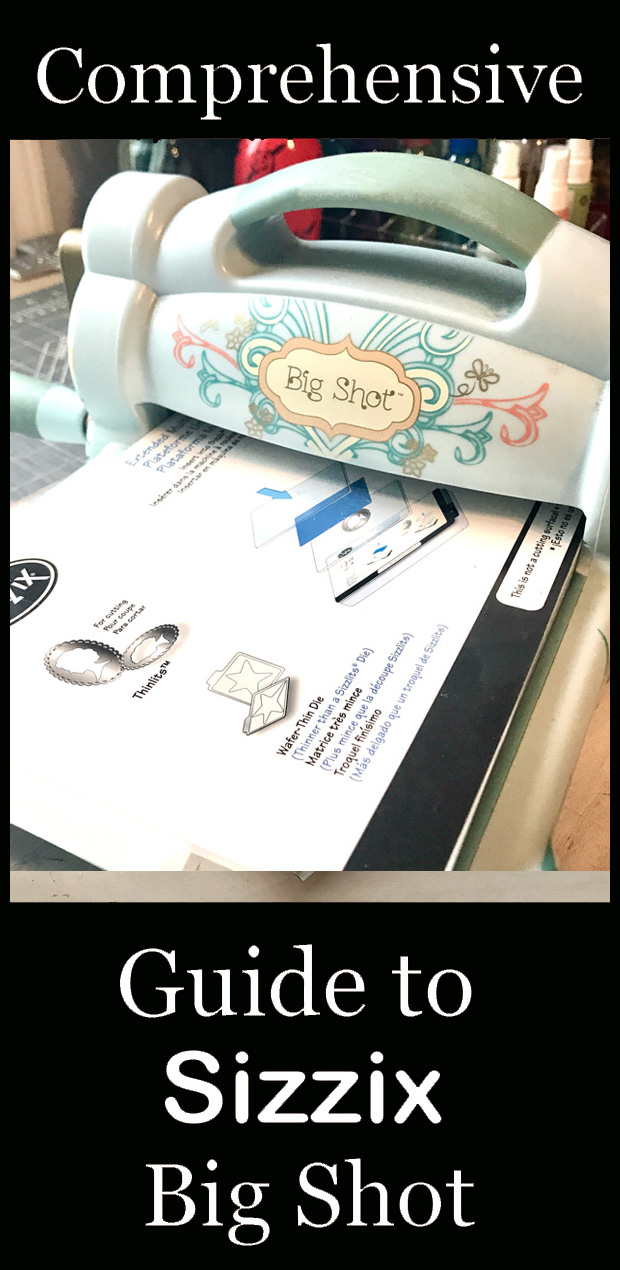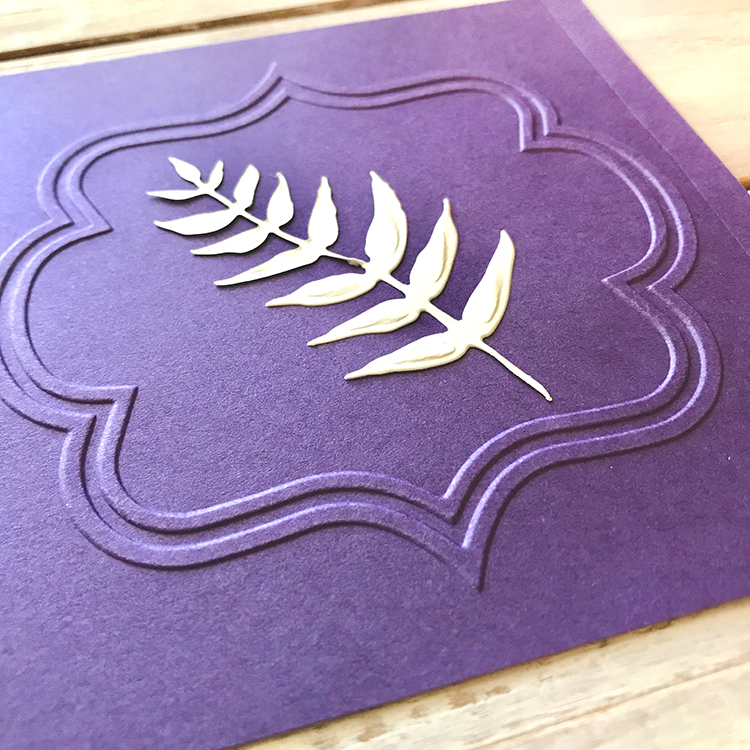 What is a Sizzix Big Shot?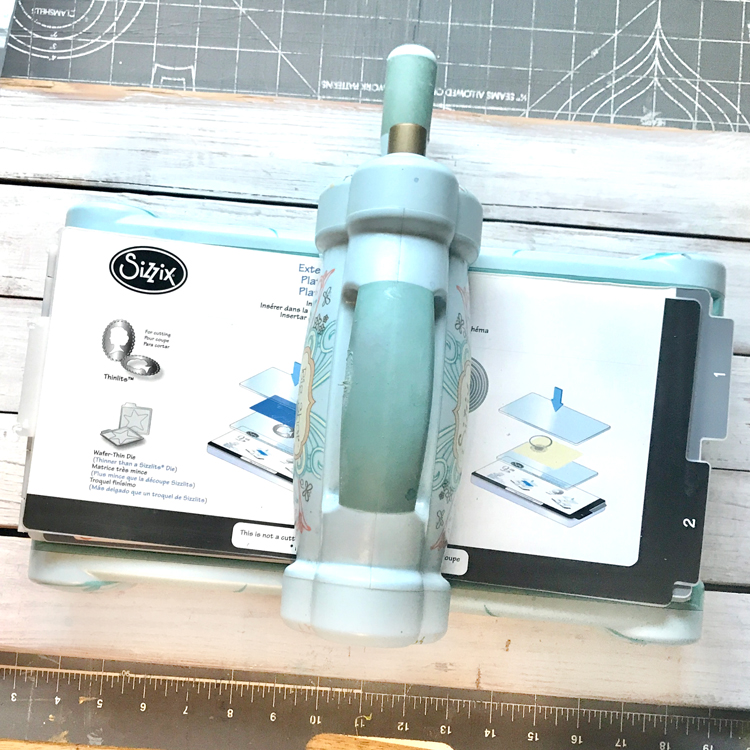 A Sizzix Big Shot is a manual Die Cutting and Embossing Machine that is used to cut perfect shapes or emboss textured designs on papers, cardstock, foam, chipboard, leather, metallic foil, fabric, etc. It has a hand crank to roll the dies and embossing tools through. It is not electric and requires no software. It is a pretty simple and easy to use tool for artists, book makers, scrapbookers, paper crafters, card makers, etc. It can open up a whole new world for your art and crafting by allowing you to make beautiful elements with relative ease.
NOTE: To avoid confusion, it should be noted that the term 'Sizzix' is often used generically to describe Die Cutters, but this is actually a brand name of Die Cutting and Embossing machines. A good analogy to this is 'Kleenex,' which is a brand name of tissues but commonly used for tissues in general.
What Does a the Big Shot Do?
The Big Shot has two functions – Die Cutting and Embossing as you can see in the image below. The white fern is done with die cutting. The raised area on the purple card is embossing.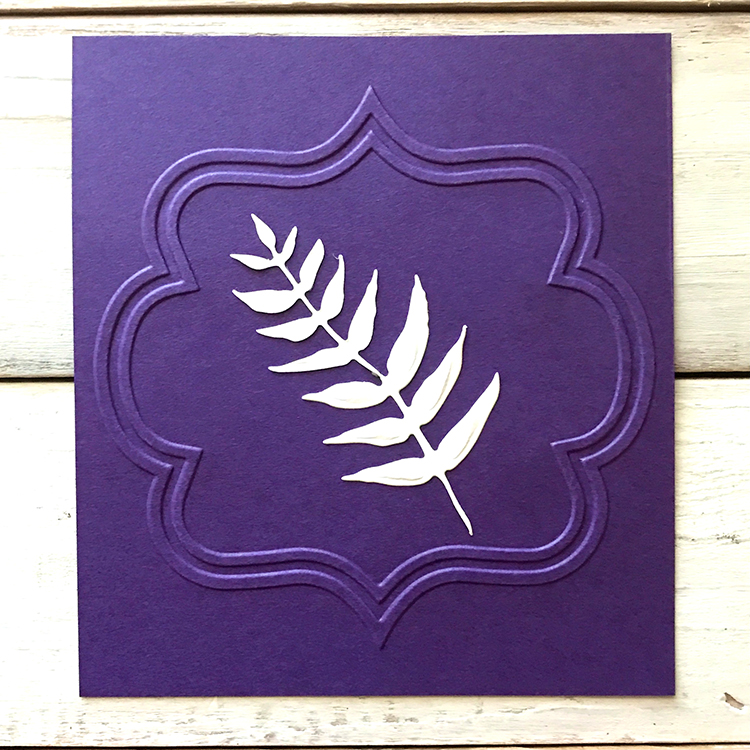 By rolling with a crank handle, the Big Shot produces elements out of materials such as cardstock, papers, vinyl, felt, foam, and fabric among others. These can be used in or attached to your artwork. The machine uses metal patterns or templates with sharp edges called Dies. Just like a cookie cutter, each Die has a unique shape that always stays the same regardless of materials you cut. Therefore, they can be used over and over again to cut designs, shapes, letters and numbers, and patterns. Plastic folders, called Embossing Folders, can be used in the machine to create raised, textured designs called Embossing. All the machine preform both functions. Let's explore the die cutting and the embossing functions more thoroughly.
Are there Different Types of Big Shots?

Yes! After years of the Big Shot being a manual cutting machine they have now introduced an Electric machine! You can find both models on Amazon. You can check out the manual machine HERE and the Electric version HERE. The benefit to the electric machine (shown in the photo above) is that it's easier to use. If you have arthritis or you aren't as strong as you used to be the electric is probably going to make your life a lot easier. If you don't have these issues you may want to go with the manual to save money.
What is Die Cutting?
Die Cutting is a broad term that refers to quickly cutting out of different intricate shapes using specialized machines. It works by pressing a sharp die (knife) down into a material like paper against a flat surface (plate). The cutting edge pierces the material, separating the design element from the waste. Simply put, they cut things out of papers, etc! There are a Manual, Electric, or Digital versions of Die Cutting Machine. Although technically not a Die Cutter, Digital machines operate with cuts made by built-in blades controlled by computer software. This post covers the Manual and Electric Machines, not the Digital. But don't despair, a while back I wrote A Comprehensive Guide about Digital Die Cutting and Embossing – Cricut Explore Air 2 vs. the Silhouette Cameo 3!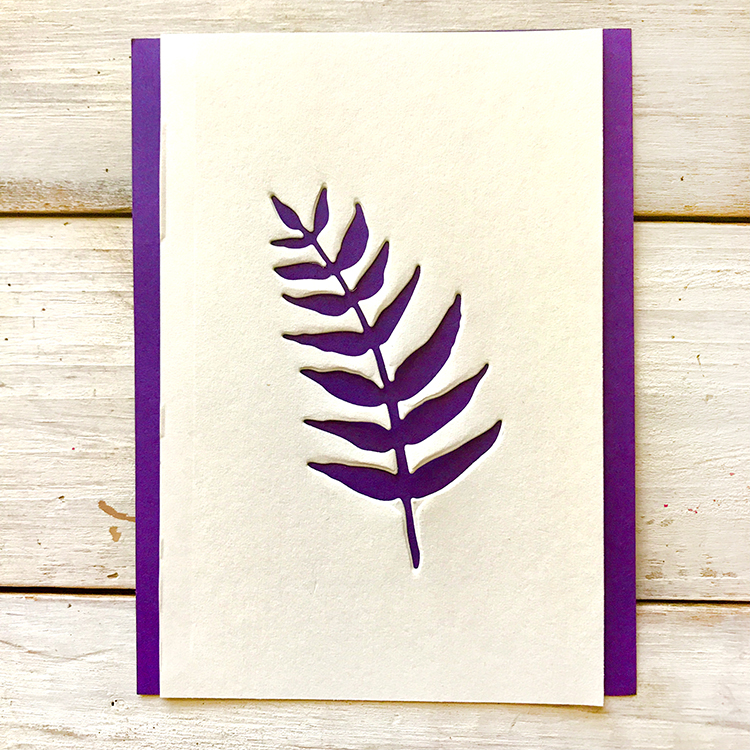 Dies
There are literally thousands of Cutting Dies available for use with unlimited patterns, shapes, and varying thickness. You can find almost any design from lace to frames and borders, to words and sentiments, to occasions and holidays. There are dies to make cards, boxes, tags, and party favors. If you have a theme in mind, there is probably a die to help you enhance it. HINT: Please be careful when purchasing dies from off-brand manufacturers. These are usually very thin and bend and break. This is from personal experience. You can usually tell by the price.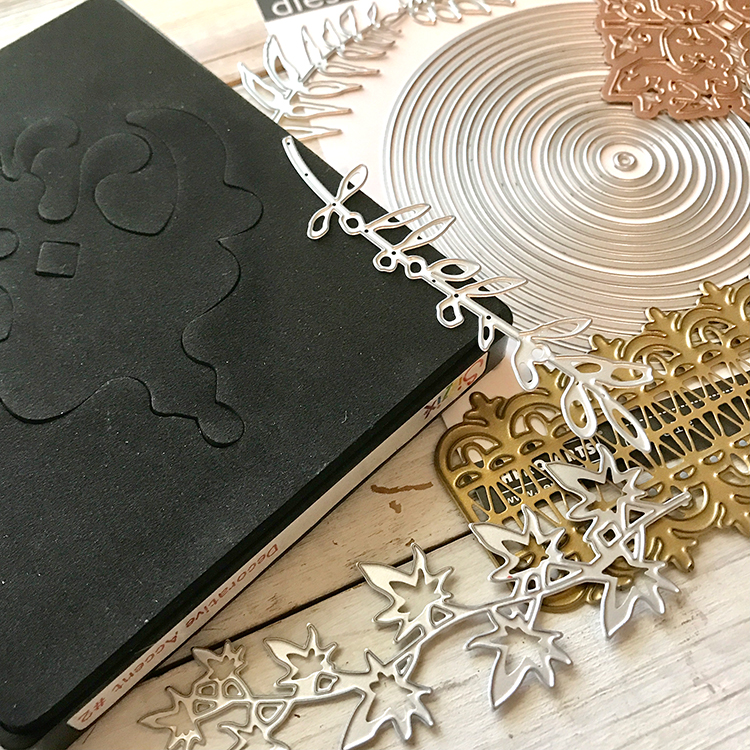 Steel Rule Dies: These are hefty dies where blade is protected with foam for safety. Very sharp! (that is the black die in the photo above)
Wafer Thin Dies: These are thin, light weight dies that are not sharp enough to cut you. There are two main types of wafer thin dies: thinlits and framelits.

Thinlits: Mostly shapes that can be used alone or layered for 3D effects.
Framelits: These cut out shapes that frame stamped images. The cut is made around the outline. Sold in sets with stamps sometimes.
Cutting
Manual Die Cutting and Embossing machines like the Sizzix Big Shot operate by a crank that turns rollers. You place a metal Die over the material to position the die. Plastic plates, that come with most machines, are set over and under a die/paper to keep them in place. This is called the sandwich. The sandwich is placed on the machine  and rolled through with enough pressure to make a cut. The cutting pressure can be light or very strong. Most machines come with helpful diagrams and instructions for how to build a sandwich for each die. Below you see the metal die in the middle, the die cut (white fern), and the cut out paper, which can be used as a stencil.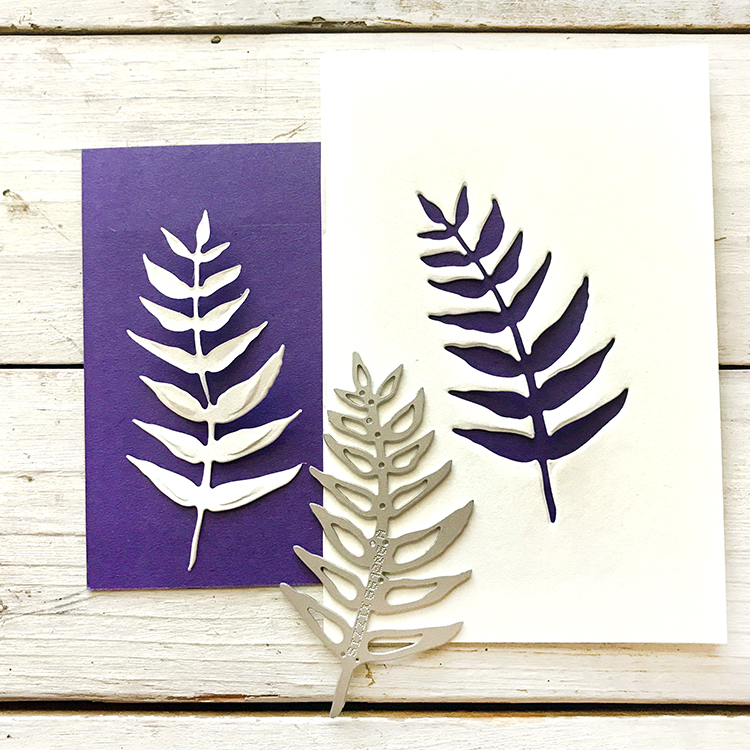 Machines that operate electronically work with an electric motor to turn the rollers instead of cranking. These are ideal for people with arthritis or other ailments that cut with the touch of a button. We have several in-depth Video Tutorials on The Graphics Fairy Premium Membership site for those that really want to dig in. You can cut things out different materials for so many projects … make your own custom invitations, make your own cards, use it for your scrapbook pages, make some gorgeous Home Decor, you can even use it for quilting! The inspiration is endless.
What is Embossing?
Texture. Texture. Texture. Have you ever seen a lovely intricate raised design on a piece of paper and wondered how to duplicate it? Embossing is the answer. Embossing is a process that instantly produces raised and recessed designs on paper and other materials like metal, cloth, and cardstock. The surface itself is changed. It is created with a translucent plastic folder, called an Embossing Folder. The folders have a custom design embedded on both sides – one side has a positive or raised design and the other side has a negative or recessed area of the same design. This technique is called 'Dry Embossing.' The image below is an open folder. You can see why it is called a folder because is has two connected sides and folds in half.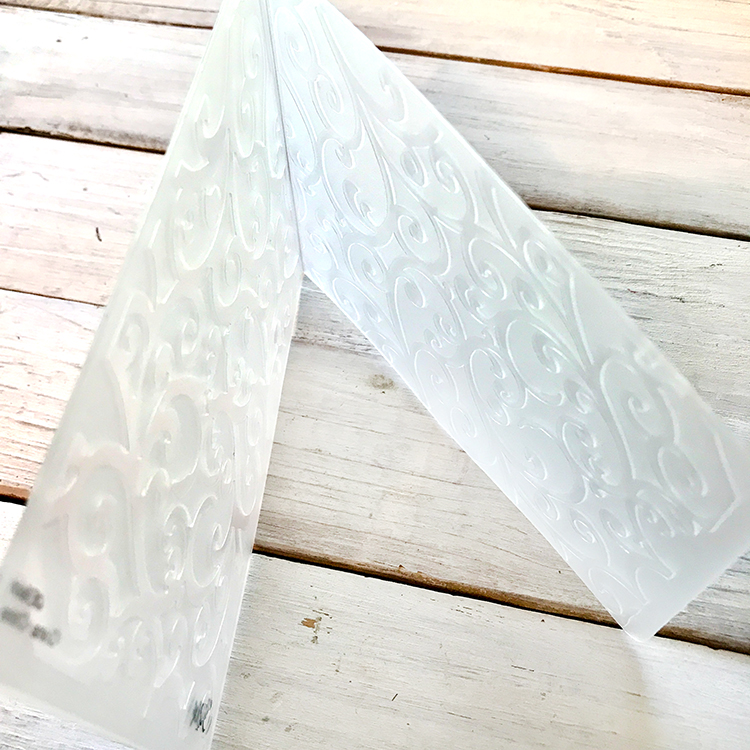 Below you can see the raised design on the left and the recessed design on the right. This is the front and back of the same piece of paper. You can use either side in your artwork. So there are many possibilities. To see the many ways I use embossing ion my art, I have several Step-by-Step Tutorials about embossing here on TGF. Find links to them in the How Do You Use Embossing Folders Section below.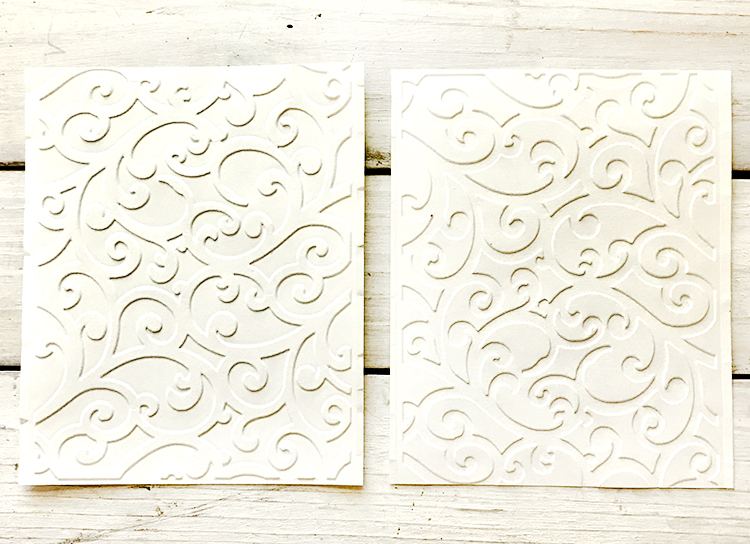 Types of Embossing Folders
Custom embossing folders come in a wide variety of designs – from simple flowers, foliage, frames and borders, shapes, and patterns to the intricate ornamental designs we love her at TGF. There is a huge variety of designs and patterns available to today's crafter. Some of the top paper crafters design their own.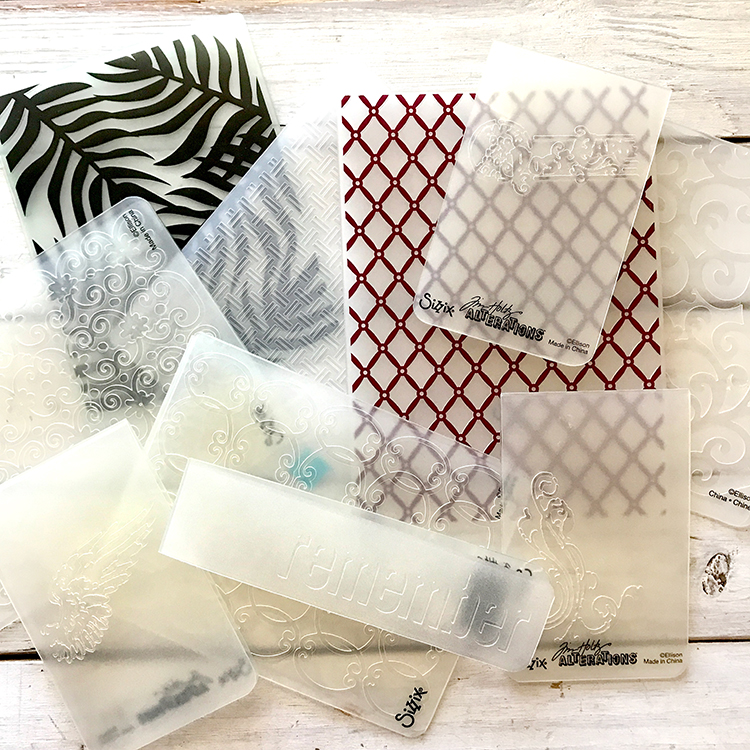 There are two options available today for Embossing – 2D and 3D. 3D embossing folders are relatively new to the crafting world. Many crafters prefer the 3D as it is especially appealing and results in loads of yummy texture.
2D Folder – approximately 1/16″ thick
Comes in a single unit
Has a Raised and indented side
Made of thinner plastic
Needs two embossing plates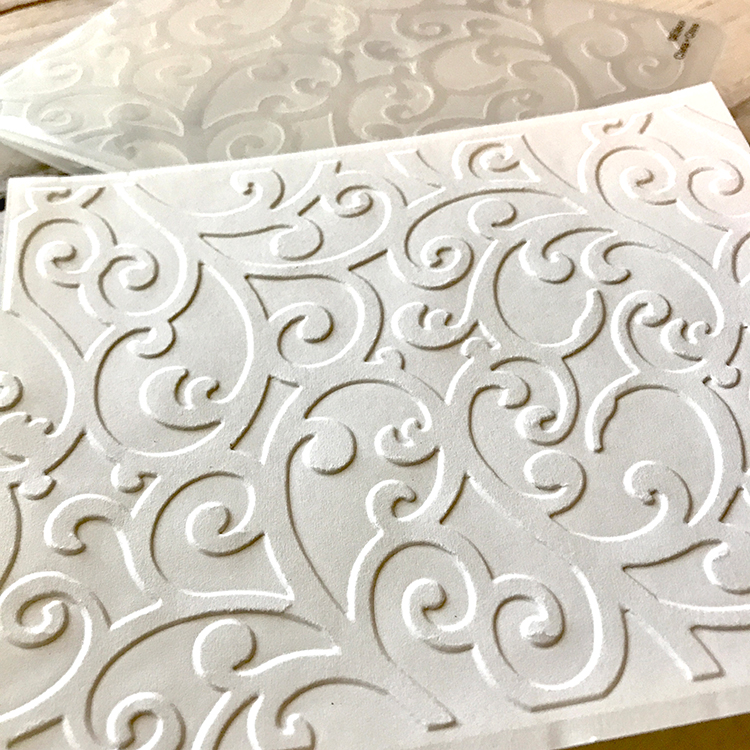 3D Folder – approximately 1/8″ thick
Comes in single unit or sets
Has an indented side, recessed side, and a few undulations and layers
Made of thicker plastic
Requires only one embossing plate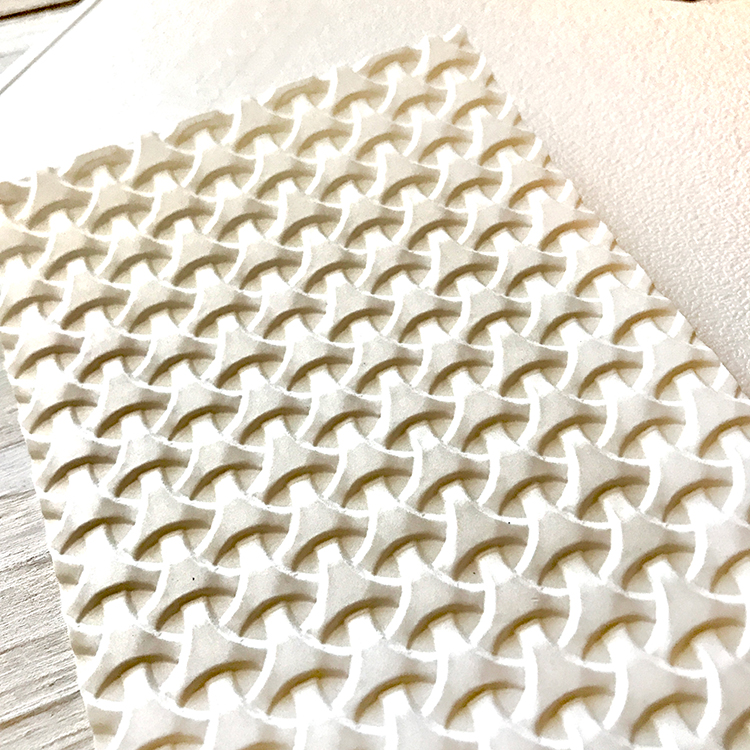 Sizes of Embossing Folders
Size matters when embossing and die cutting. There are many different sizes of folders on the market. Most come in a variety of sizes from 1″ wide to 6″x 6." You need to select by design or by the size that will fit in your machine. My Sizzix Big Shot can take folders up to 6″ wide. TIP: It must fit in your machine! Common sizes are:
1″ or 2″ wide border designs
4" x 6"
5.5″ x 4.5″
5″ x 7″
6″ x 6″
Specialized A2 Embossing Folders, which are 5-1/4″ x 4″ for A2 Greeting Cards
How Do You Use Embossing Folders?
It is a fairly simple tool to use. You just open the embossing folder, place a piece of paper inside, fold the sides closed, then run it through an embossing machine. The surface is pressed by the pressure of the rollers on the folder and the plates as it goes through the machine. The pressure will transfer the design into the fibers of  your surface. Some of the surfaces that can be used include:
Paper
Card Stock
Vellum
Parchment
Metal
Foil
If you want to dive deeper into specific techniques, I have several Embossing Tutorials on this site – Embossing Vellum HERE, Embossing Brown Paper Lunch Bags HERE, Embossing Toilet Paper HERE, Embossing Aluminum Foil HERE, and DIY Embossed Envelopes HERE! See links to them in You can also use the embossing folders to stamp designs. I will be doing a tutorial on this in the near future. Stay tuned.
Exploring The Machines – Which One is Right for Me?
NOTE: Which machine is better than the other is pretty much an exercise in futility. It really is subjective to attempt to determine which is better. There is a set of people who swear by each of the machines. All products have commonalities and differences; the one mentioned here are exceptional products. So I will just provide information to help you understand what they do best so you can choose which fits your style.
Most of us have manual, hand-cranked machines like the Sizzix Big Shot. In the past few years, electric machines have been introduced. Most of the machines made for Die Cutting are capable of Embossing as well. There are exceptions however, such as the Sizzix 'Boutique.' It is a small machine that is made specifically for embossing with the several Sizzix brand embossing texture folders. Several top manufacturers of Portable Manual Machines that we'll mention here are Sizzix, Spellbinders, Gemini, Cuttlebug, and Evolution. It really comes down to the size of element needed and the ease of use.
Each company offers low cost options for under $100.00.(Prices are at the time of this writing and may go up over time) Spellbinders sells several units that are all manually operated. These are the low cost Prism for light cutting, Grand Calibur for Medium cutting, and Platinum for high pressure cuts. Crafter's Companion has a small Gemini Mini that performs Die Cuts but not Embossing. Sizzix Die Cutting and Embossing machines include the small $50.00 Sidekick to the $350.00 Big Shot Pro, which uses die cuts and embossing folders up to 12″ wide and 14″ long. The Cuttlebug works with well but has been discontinued by Cricut, so you might find a great deal.
Some manually operated machines also have an electronic counterpart. Sizzix offers two of these, the Big Shot Express and Tom Holtz Vagabond 2, while Crafter's Companion also has two of their four Gemini series models, with the Gemini Cutting and Embossing machine the Premier one. It can accommodate several folders at once. Evolution is manual, but you can purchase a separate motor system to make it electronic. The Vagabond needs an adapter for use with other manufacturer's dies. Starter packages are available at for some of the machines, making it easy for a novice to learn at their own pace.
Other Things to Do with a Big Shot
Just to make things a little more interesting, some manufacturers now offer these new products … Cut and Emboss Sets (top image) and Stamp and Emboss Sets (bottom image). These tools will allow you to emboss or stamp a design and then die-cut it. There are also dies that emboss while you cut. You can do so much with all these tools.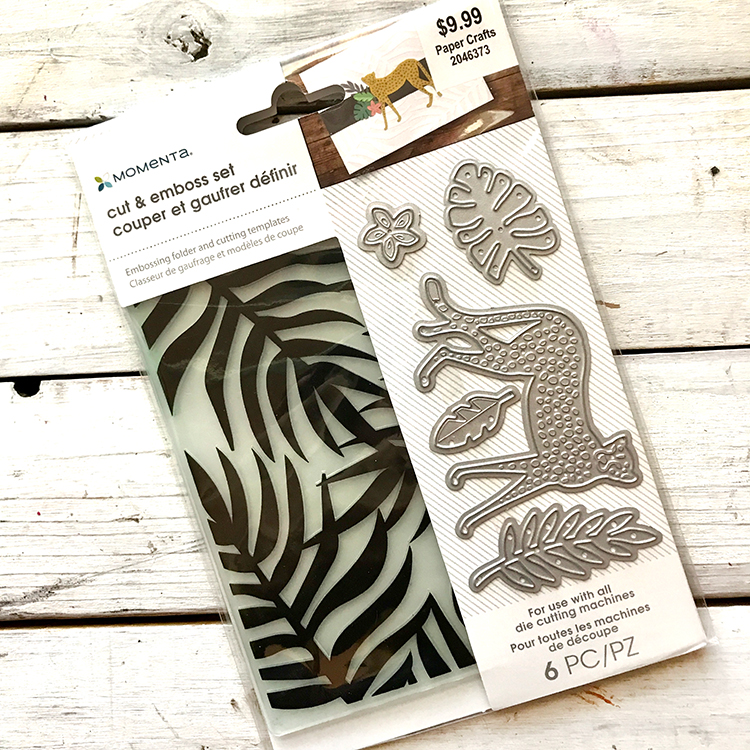 Exploring What is a Sizzix Bigshot Machine and What Does It Do was fun. I also hope I was able to demystify Die Cutting and Embossing for you!! When I am not exploring with new and old Techniques for Mixed Media in my Graphics Fairy sandbox, I also create Photoshop Elements tutorials and craft project videos over on The Graphics Fairy Premium Membership site. You can find even more of my books, junk journals, mixed media art, classes, and whimsical shenanigans on Rebecca E Parsons Dot Com.