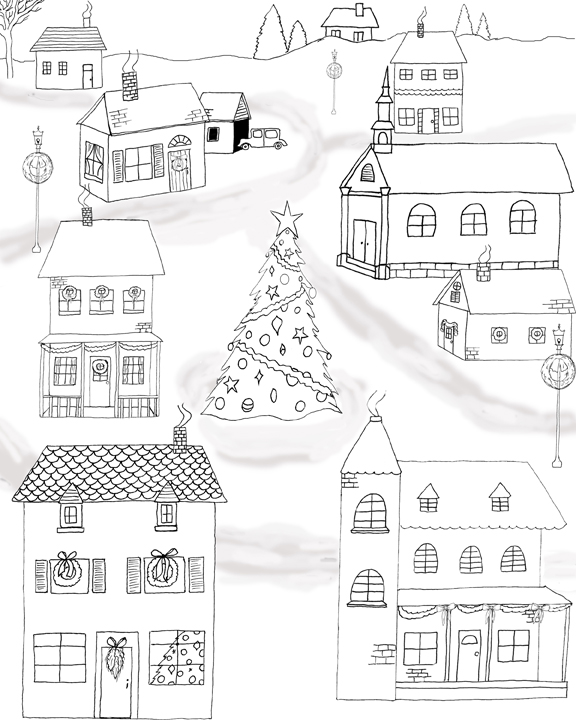 Click HERE for the Full Size Printable PDF
Hello again, it's Colleen from Just Paint It. Today we are offering a Free Christmas Coloring Page that I had the pleasure of drawing. The town village has a bit of retro feel to it and harkens back to a simpler time. Just like coloring, right?
Download the free Christmas Coloring Page and maybe print a few copies off and try using different colors for each copy. You'll be amazed at how different palettes evoke totally new looks!
Have a wonderful holiday season!
Colleen