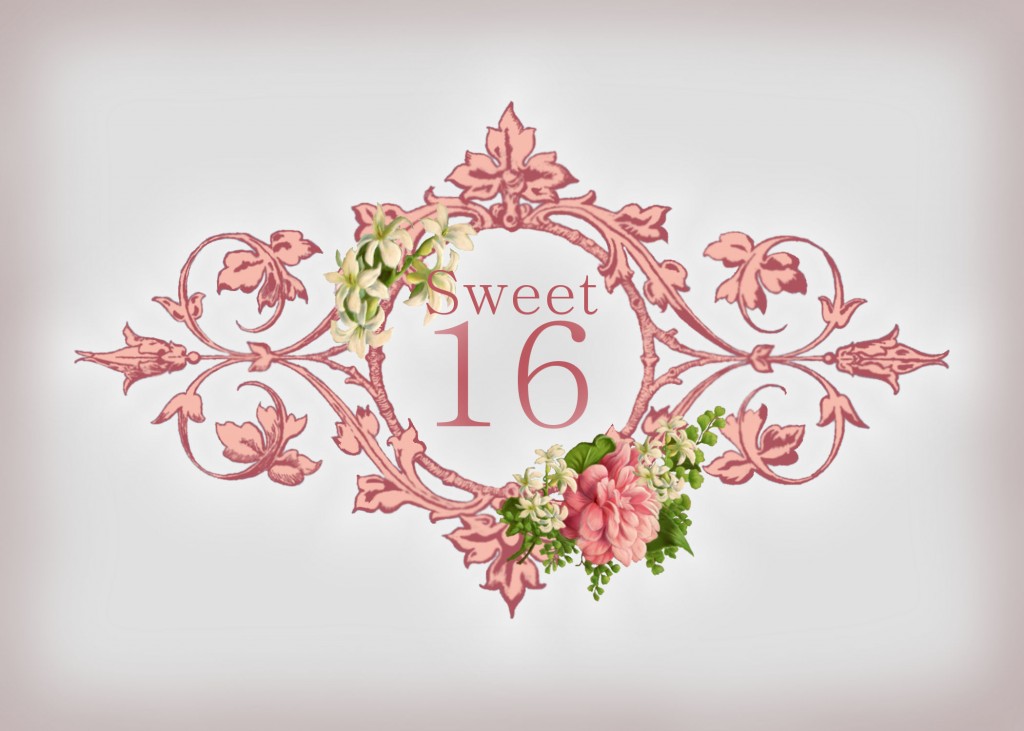 This post may contain affiliate links which won't change your price but will share some commission, you can find our
privacy policy here
.
Today's reader tutorial is from Sandra Fann, who is sharing this gorgeous DIY Sweet Sixteen Digital Birthday Card. Lets get started on how she did it!
What you'll need
graphic editing software
Wacom tablet
Downloaded images
optional: downloaded fonts
What to do:
1. For this project I used two images, a Beautiful Ornate Frame and the Rose on a book.  This card was done completely with graphic editing in Paint Shop Pro x2. X2 is an older version of Paint Shop Pro.
2. First I recolored the French Scroll to shaded pink and removed the background, saving it as a png file.  I smoothed and softened the colors on the rose on a book image, removed the book and background saved as a png file.  I cropped the jasmine spray and added it to the other side of the bouquet for balance. I copied the bouquet and resized it to put at the lower right of the frame and also added the small jasmine spray to the upper right of the frame.
3. I looked up the hex decimal code for the text and centered it in the frame. The periwinkle blue background was created with tea stain technique. You find a color that is about 3 shades darker than the original background color.
4. Then create a new transparent raster layer; Paint the edge of the layer with your paint brush set at 50% opacity. Come back and paint at 70% opacity leaving out the innermost edge of your previously painted edge.  Last increase to 100% opacity and paint the very outermost edges of your layer.
5. Select "adjust" and "add noise" Add monochrome noise. At this point you will be wondering where this is going as it doesn't resemble what you want it to look like, But, save the noise and go back to adjust and select blur, Gaussian blur, adjust to the softness you desire. Save and make sure the layer is above your background, but under your image layers, Merge all of your layers down.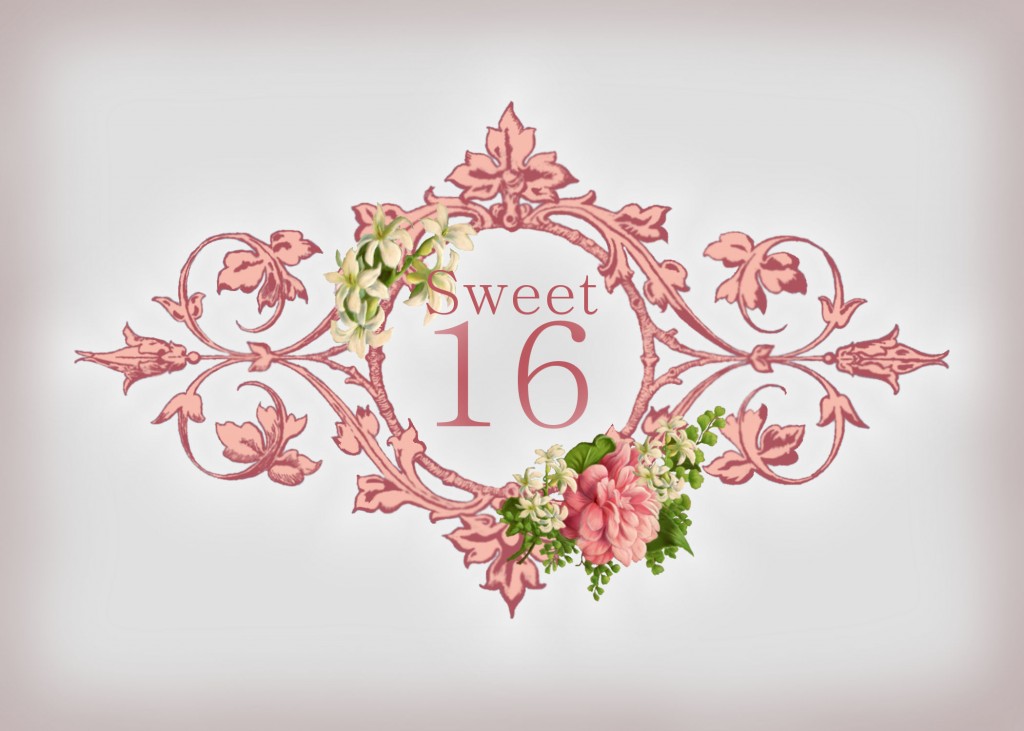 Thanks so much for sharing how you made this beautiful Digital Card Sandra!