Hi everyone, it's Andrea from The Cottage Market and I am here with you today to share another fun…fast and easy Tissue Paper Decoupage DIY…this time it is a DIY Tissue Paper Decoupage Decorative Plate. I picked the Paris Typography Printable HERE from right here at The Graphics Fairy…the Paris Sheet and it worked perfectly but ANY graphic can be adapted from the vast collection from The Graphics Fairy…black and white…color…it is totally your call. One thing you are going to have to do is refer back to our post that explains how to print on tissue paper. Just think about all the possibilities there are waiting to be made. You can make these beauties to display…add to a Gallery Wall…you can even use them as a serving dish and if you go larger…maybe even a charger. So let's see what we need to do…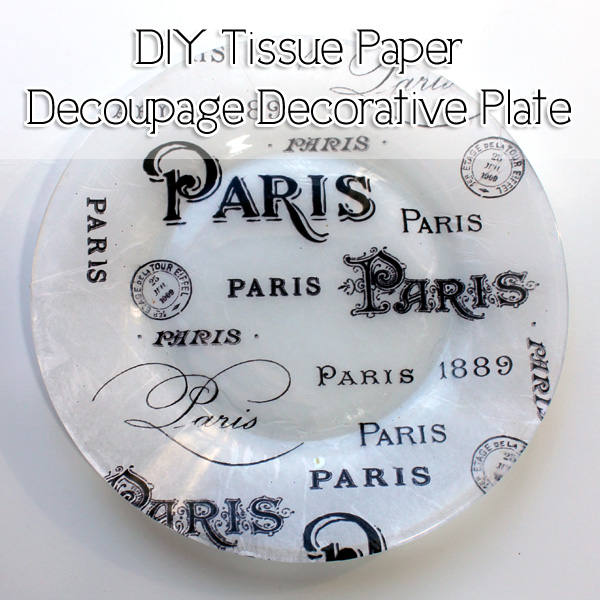 This post contains affiliate links
SUPPLIES:
Tissue Paper Transfer
Paint Brush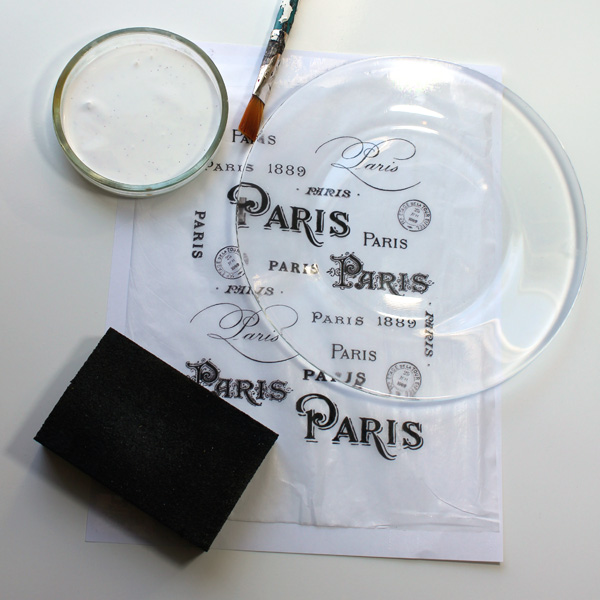 First…slightly thin your Mod Podge and then brush a nice light as even as you can coat over the entire plate…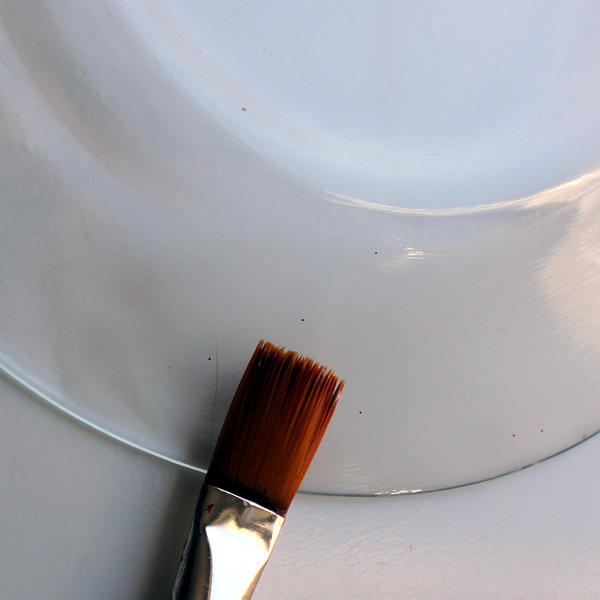 now place your tissue paper print onto the back of the plate very carefully and slowly from the center of the plate out attach the print. Let me tell you straight out…it is impossible not to get some wrinkles…but not to worry they add to the character. When you are completely finished applying your print…allow it to dry good for about 1 hours. (when you are picking out a design…think about what is going to fall in the center of the plate…that is very important. I also recommend printing on a full sheet…that way you have a little bit of room for error.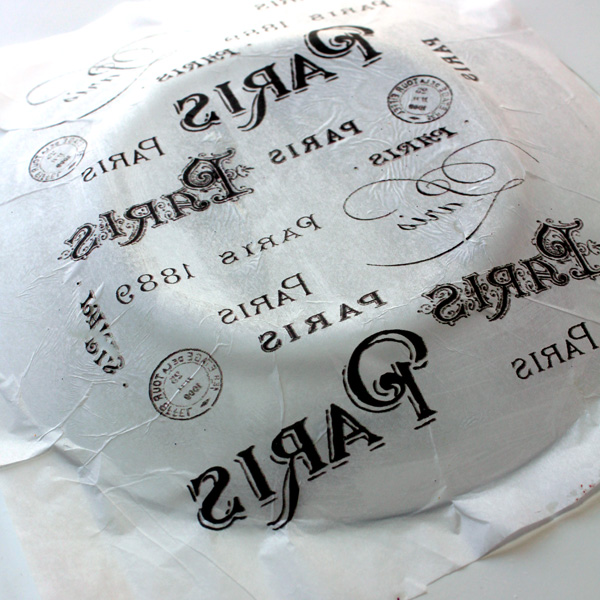 Now use your sanding block and LIGHTLY sand the edges clean…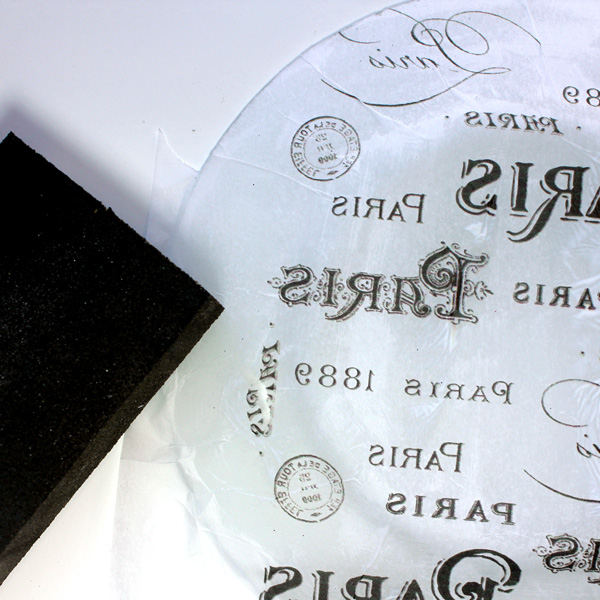 Sand until the entire plate is rid of all excess.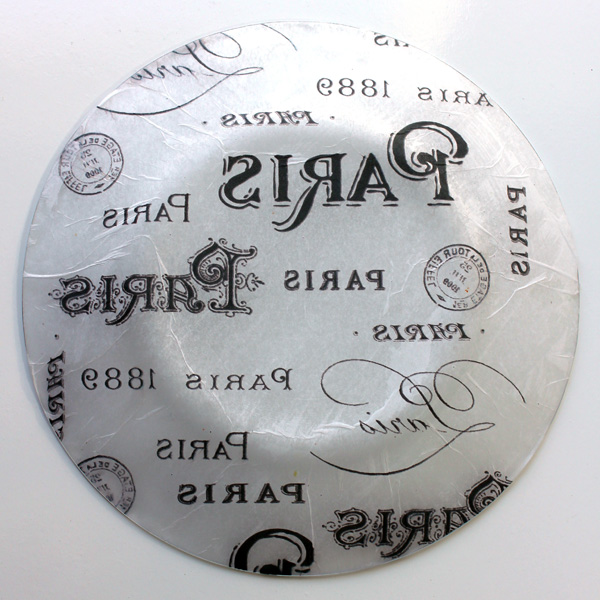 Now once again take your Mod Podge and apply 2 thin coats to the back (allowing to dry in between coats).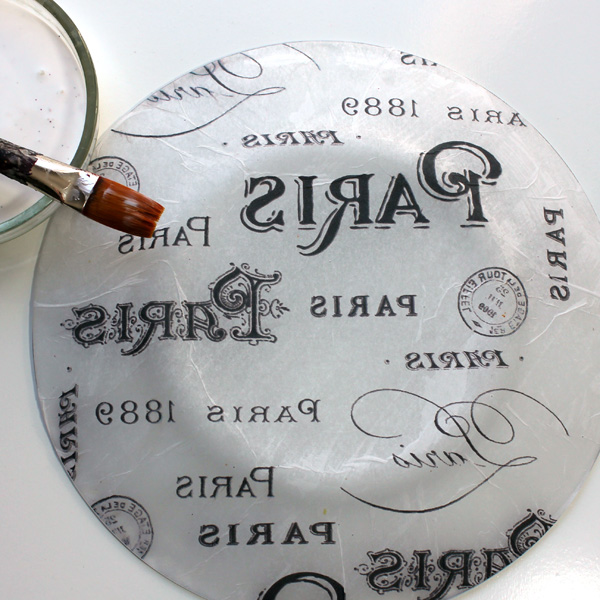 Once it is dry you are ready to use in a display…on the wall…wherever your heart desires. It is that simple! Just letting you know one more time…Please be gentle. If you do happy to rip a bit of the tissue paper you can repair it or you can soak the the paper off…dry the plate and start again : )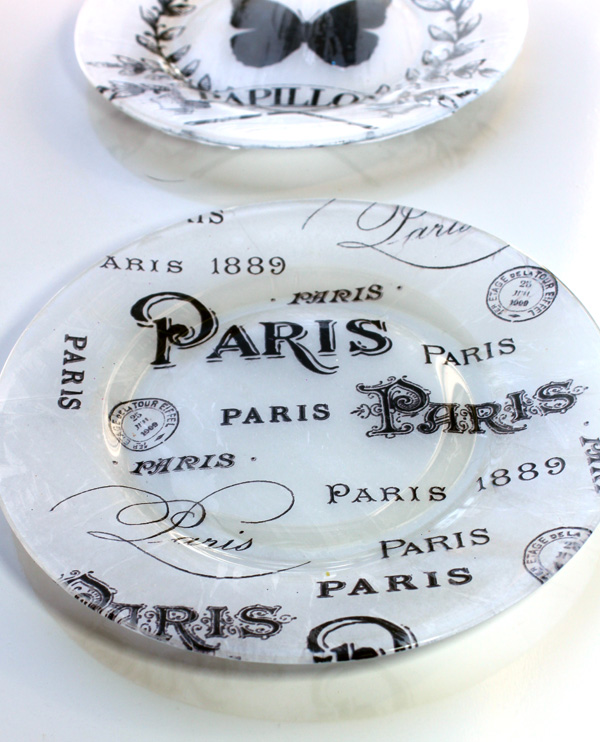 So many possibilities! Sure hope you enjoyed this and I hope to see some of your creations on some features! Have fun and I will see you once again very soon…but till then if you would like to say hi…drop by The Cottage Market…that's where I hang out! Hugs…andrea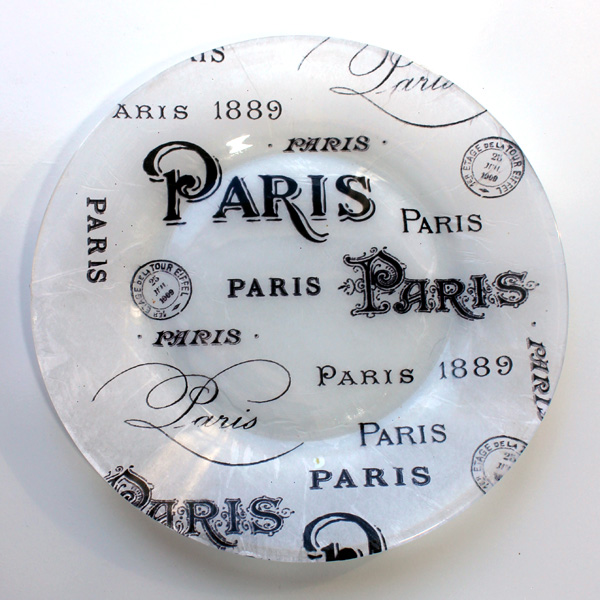 You might also like to check out our Comprehensive Post on Decoupage HERE.