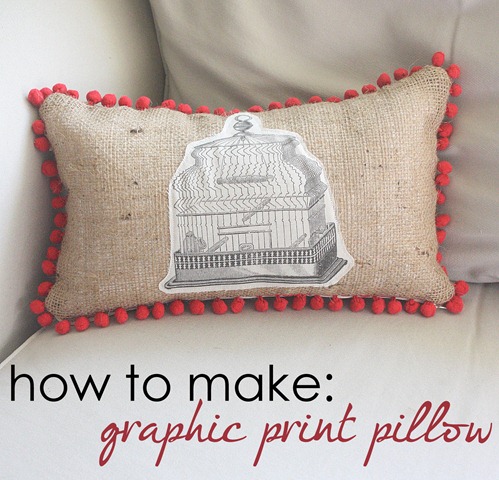 This post may contain affiliate links which won't change your price but will share some commission, you can find our
privacy policy here
.
When I want to make something quick and cute to update my space, pillows are always my go-to project. Fast, easy and inexpensive – they're the perfect little something to breath new life into a room. This week I'm sharing how to make a graphic print pillow – with a little pom pom fringe to kick up the cuteness!
Let's start with getting the graphic on the fabric. First I ran a print through my computer, which I learned from Gail at My Repurposed Life. She shares a great tutorial on how to print directly on fabric. I printed mine on muslin, which takes the ink very, very well. If you can't find the sheets Gail mentions, you can also use regular cardstock sprayed with a little low tack adhesive – it works fabulously.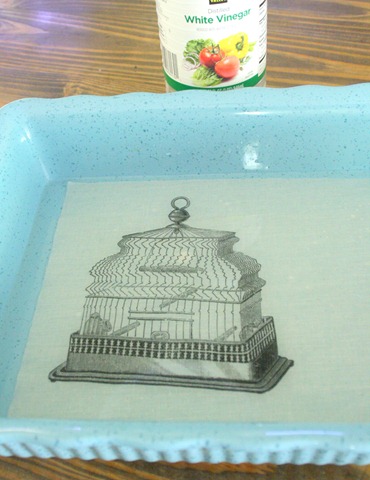 Many of you may not have water proof ink in your printer  – if you don't here's a tip that I learned from
Dolls and Daydreams:
After you print the fabric, take it off the backing and soak it in a vinegar bath. The vinegar will set the ink making it waterproof! Let it soak in plain white vinegar for 10 minutes and then let it dry. The vinegar smell should dissipate as it dries – but if the smell still lingers then spray it with Febreze to take away the rest of the smell.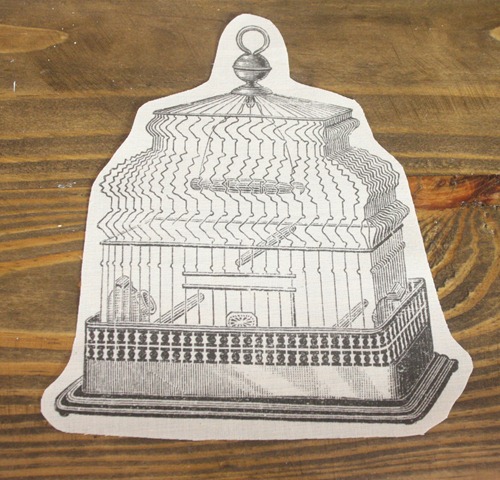 Once your print is dry, carefully trim out around it with 1/2 inch or so around the graphic. I used the wire birdcage – but any print will work.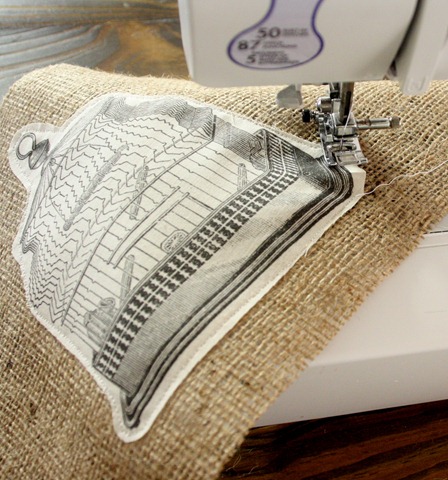 Next, place the graphic on the right side of your pillow front and stitch around the edge of the image to secure it to the pillow. The machine will slightly fray the graphic a bit, adding a vintage touch.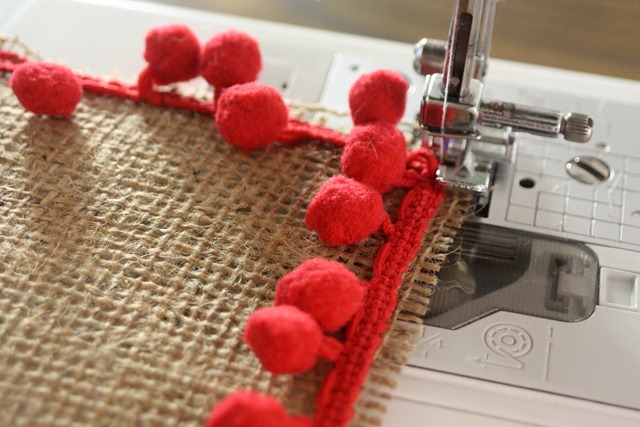 Then add on your pom-pom fringe (which I'm sharing on my blog today!), install a zipper, fill it with your insert and you're done!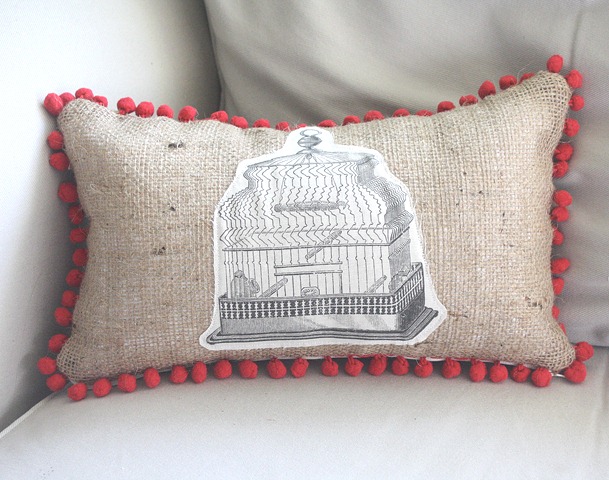 Cute, quick and graphic to boot! You could also do this project over script fabric – wouldn't that be gorgeous!
See ya next week for another DIY idea!