Hi everyone, how are you!  It's Andrea once again from The Cottage Market…back to share a Quick and Easy Bookmark DIY with you all.  I see by the comments that you really enjoy the quick and easy so that is why I will continue to try to bring you  : )  You will love today's bookmark because it could not be easier and it sure is quick but in the end…it's very pretty and very useful for those of you that need to save a page spot in your favorite book or magazine.  I love teacups so that is what I used on my bookmark…but you can literally use any graphic after you resize it to fit your heart!
This post may contain affiliate links which won't change your price but will share some commission, you can find our
privacy policy here
.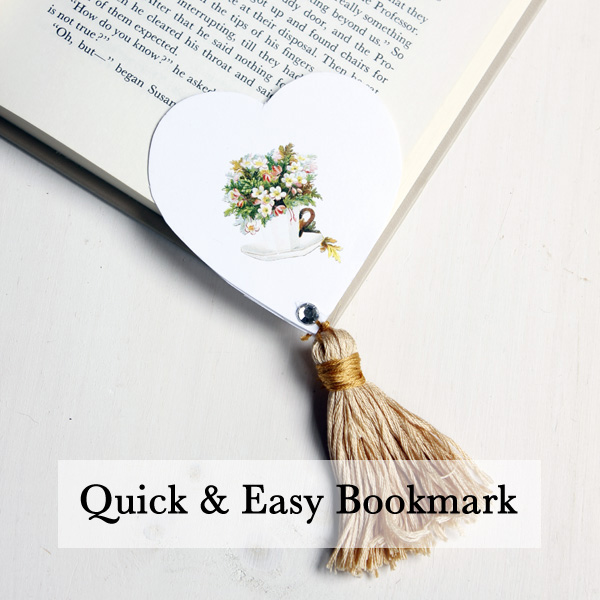 Here are the supplies you will need:  Resized Prints for approximately 2 1/2 X 2 1/2 hearts…I made my teacup 1 1/2 X 1 1/2″ large…4 on a page…it worked perfectly.  Then you will need embroidery floss to make a tassel or you can use a pre-made one…glue…a rhinestone…scissors…a pencil and a heart template.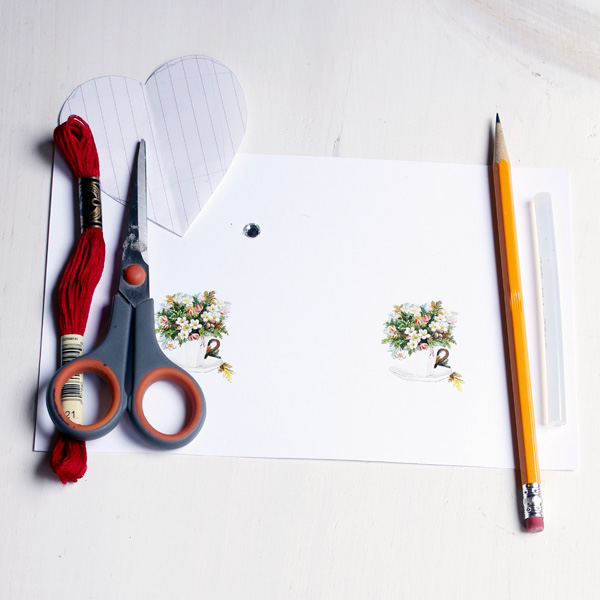 Center the template over the image and then trace the heart on 2 hearts.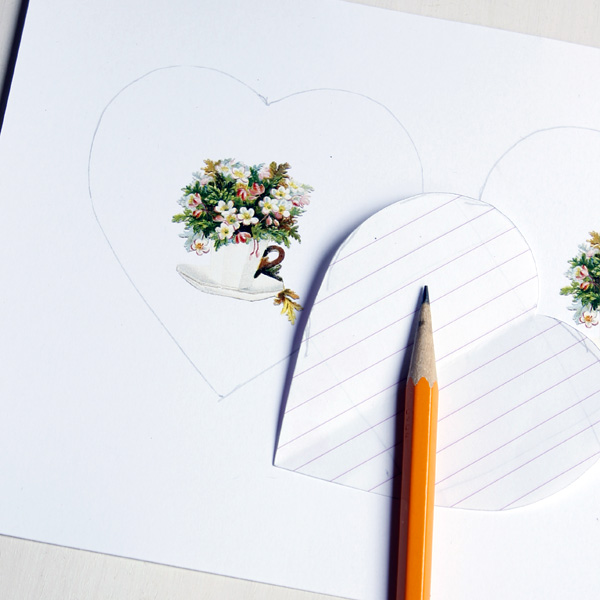 Now cut your hearts out…take  your time for a really perfect cut.  If you have a heart punch in the relatively same size needed…be sure to use it!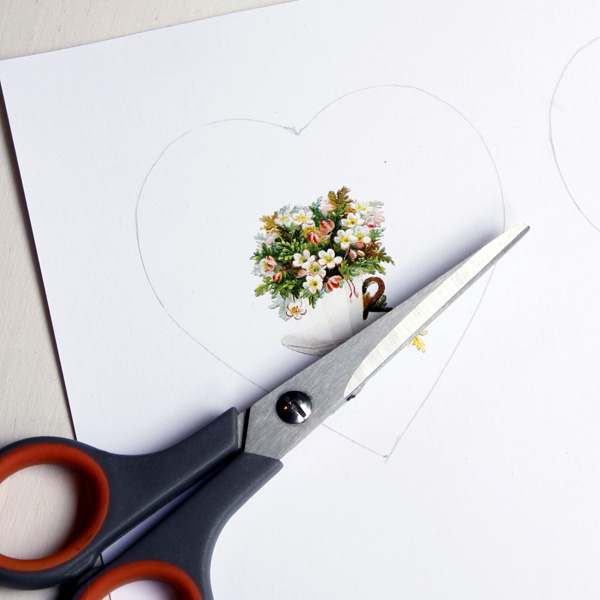 Draw a little line like I did…that will give you the area where you have to place a line of glue…once you place the glue down…press the two pieces together and allow them to dry.  I used hot glue because I could get a nice thin line and the two bonded immediately.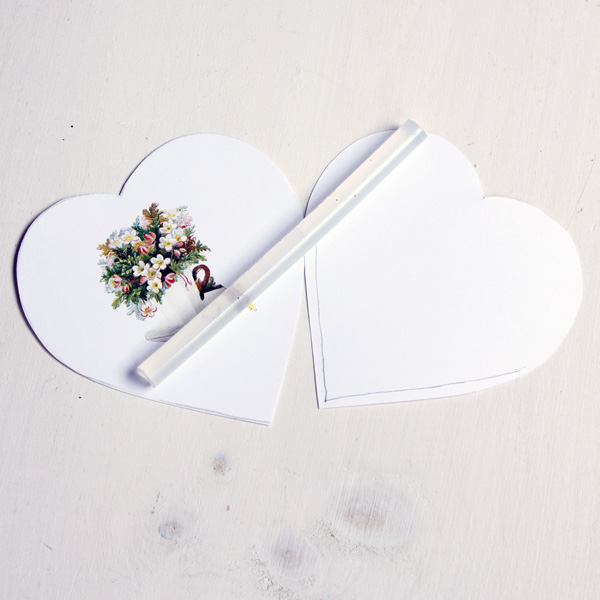 Mark a dot right there and then punch a small hole…if you don't have a small punch…you can use a knife or scissor since you will be placing a rhinestone onto and it will hide the imperfections.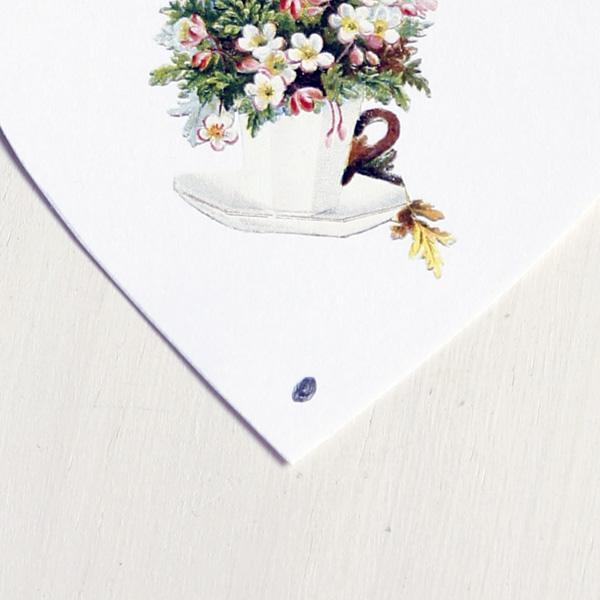 Time to make a Tassel!  Cut a piece of cardstock about 3 inches square.  Wrap 3/4's of an embroidery thread skein around it…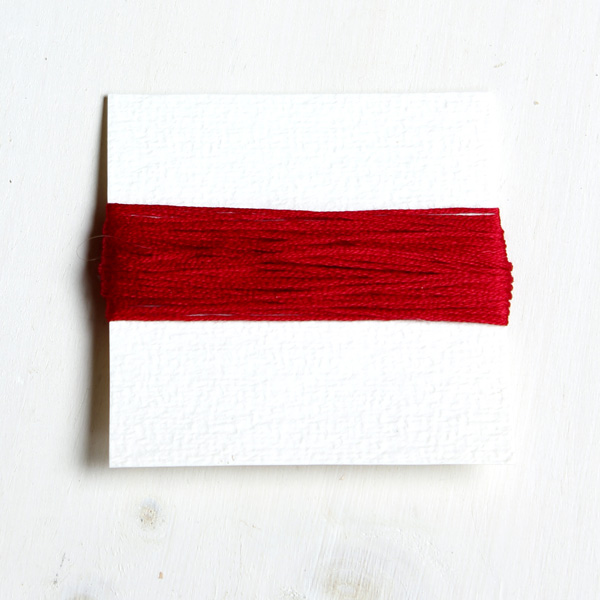 slide it off the board and take a foot long piece of thread…thread it through the whole…bring it around and tie it tight…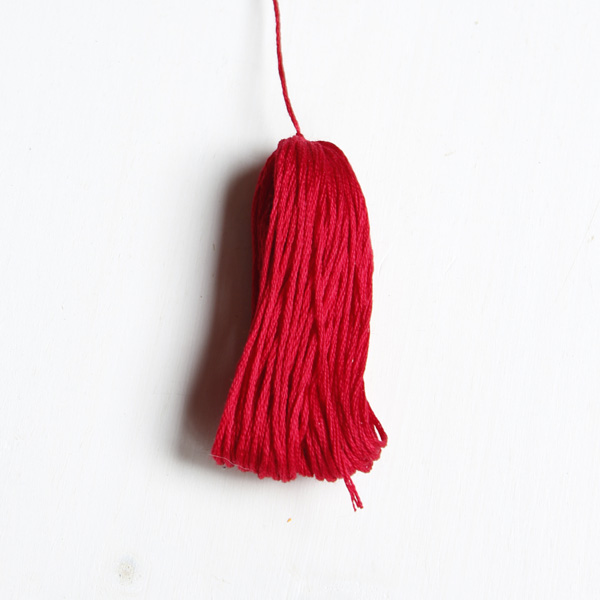 with the rest of the thread…wrap it around the top until you use it all and then tie a knot to secure and trim and then cut the bottom open and trim till you get the perfect look.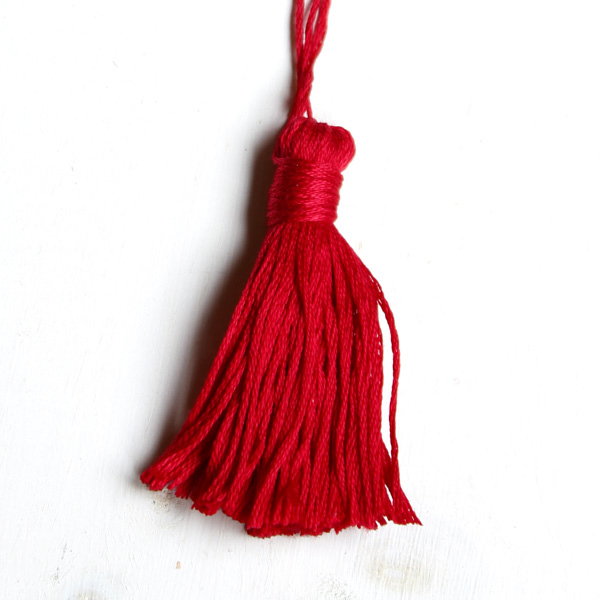 Now thread the tassel through the little whole and then place a small rhinestone over it and viola you are done!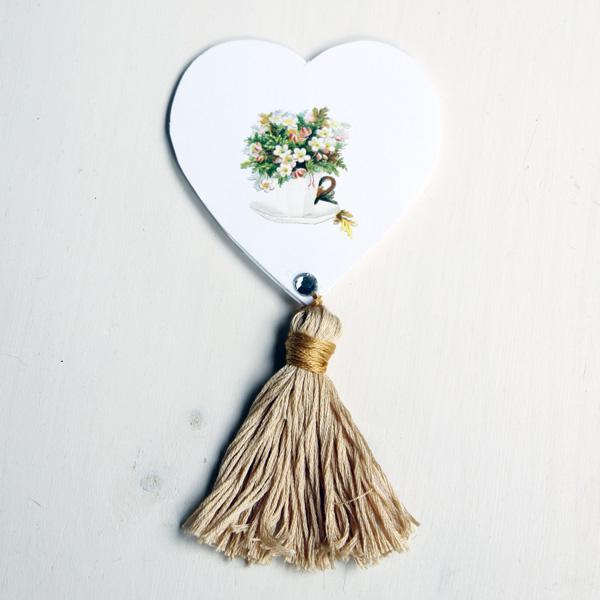 Now all you have to do is to start reading a book and slide this on where you leave off!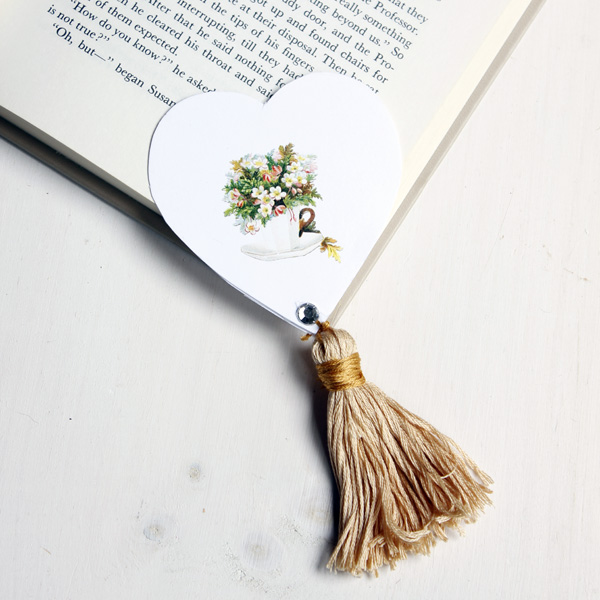 These are fun and easy to make and they make fabulous gifts too…the possibilities are endless!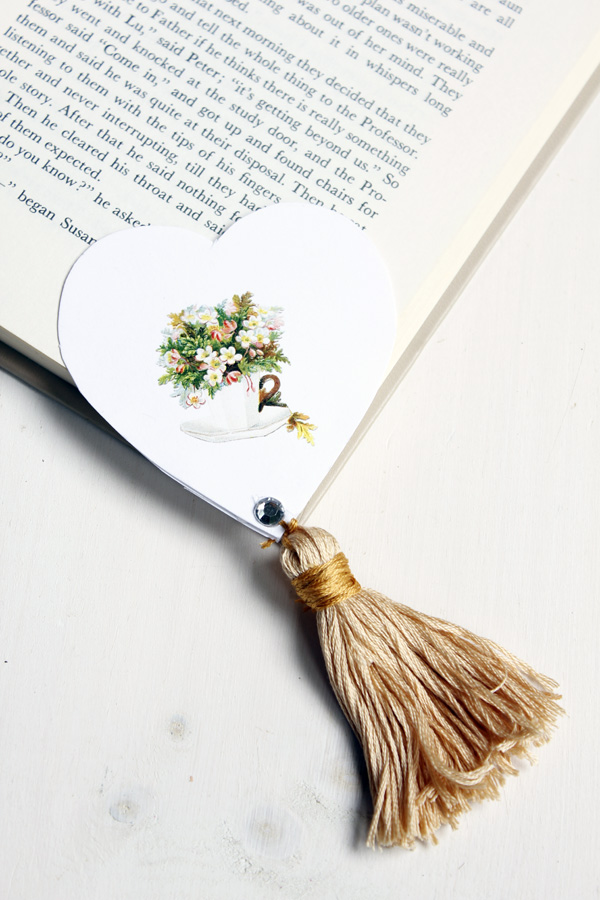 Hope you enjoy this little quick and easy craft…I will be back with more very soon but till then…if you want to visit me…come and drop by The Cottage Market…it's where I hang out!
HUGS…
Andrea