Best Craft Scissors – A Comprehensive Guide!
Hey y'all – it's Rebecca back with another Comprehensive Guide. We will be exploring the Best Craft Scissors!  Here at The Graphics Fairy we do paper crafting to the max. Scissors and Shears are vital for the kinds of projects we create. As an artist/educator, I especially enjoy learning and teaching others about the features and benefits of our "tools of the trade." Today I am sharing the ins and outs of this fundamental tool that is front and center in every craft room!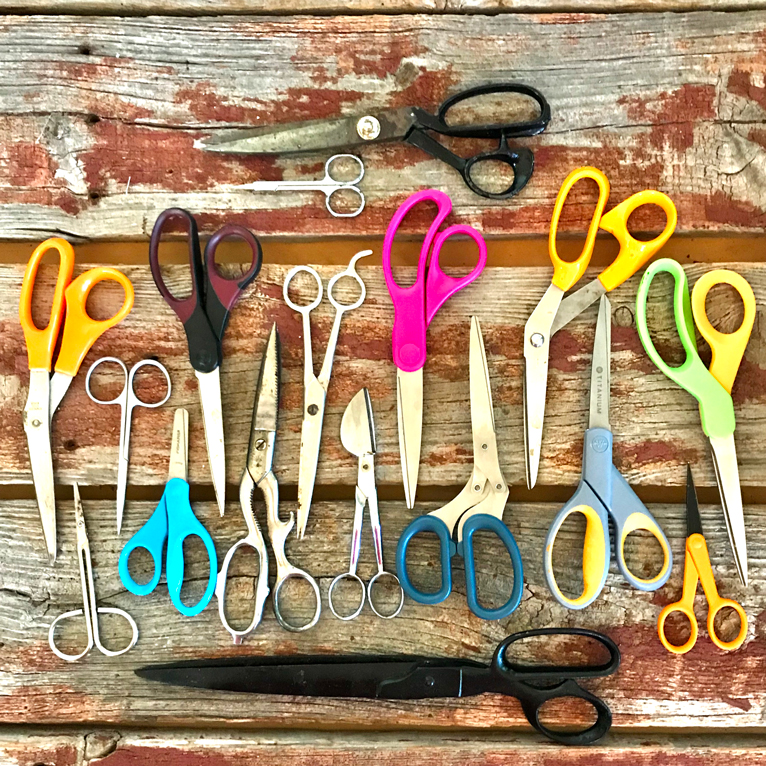 A Scissor for Every Need
I actually thought I knew a lot about scissors before I began to research for this article. I learned so many little tidbits and I can't wait to share them with you. Thank heaven, modern scissors are ergonomically designed for comfort. This means that they are comfortable to hold and use, and are highly efficient and high quality with good durability. Easy to grip plastic and rubber handles along with custom designed blades for a specific application are examples of this.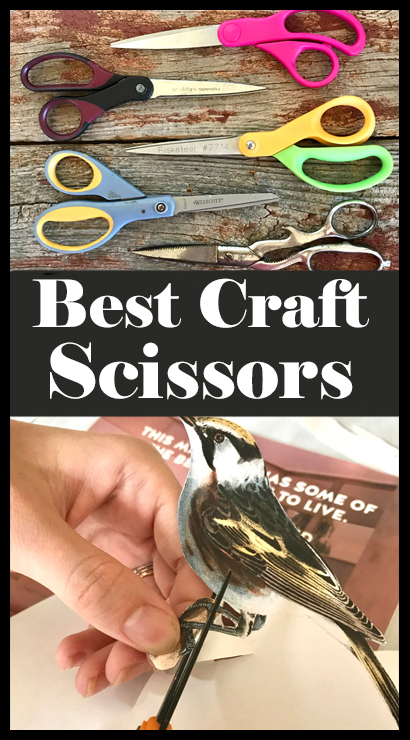 Probably the most important factor that pertains to each scissor type involves proper usage. It is imperative that each type of scissors be used only for their specific function. Using the right ones for each project will maintain balance and sharpness of the blades. If used for another purpose other than their designed use, such as paper cutting scissors used to cut fabric, the blades will dull quickly and often reduce the life of the instrument. Plus, using the wrong ones will make your cutting more difficult and time consuming as well.
Scissors and Shears
So what is the difference between scissors and shears? (This is one of those tidbits I didn't know or remember.)  Scissors (below) have blades that are generally under 6″ long. They have symmetrical and equally sized finger holes.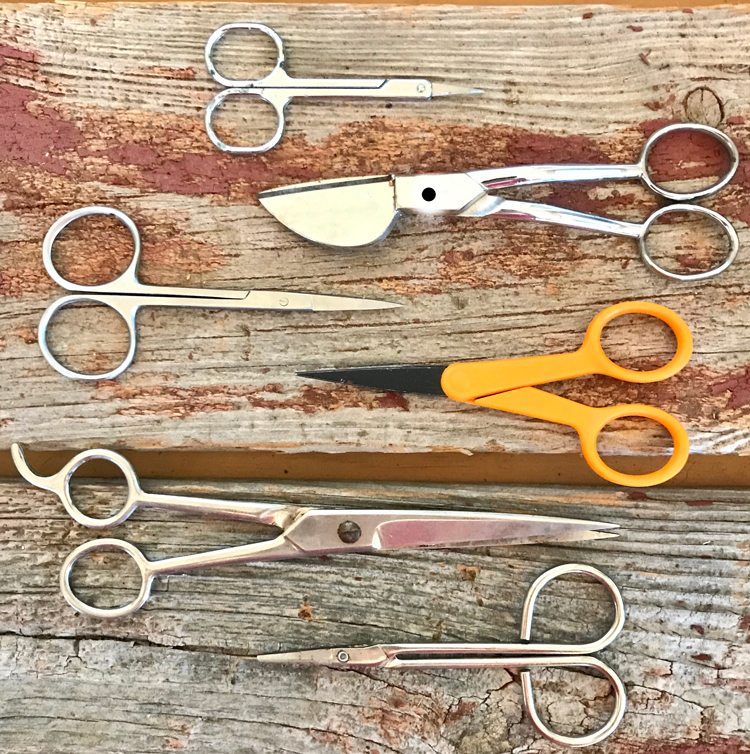 Shears (below) have a blade length of more than 6″. Shears have one smaller finger hole and one larger finger hole. So you might be calling shears scissors. I certainly have been confusing the two.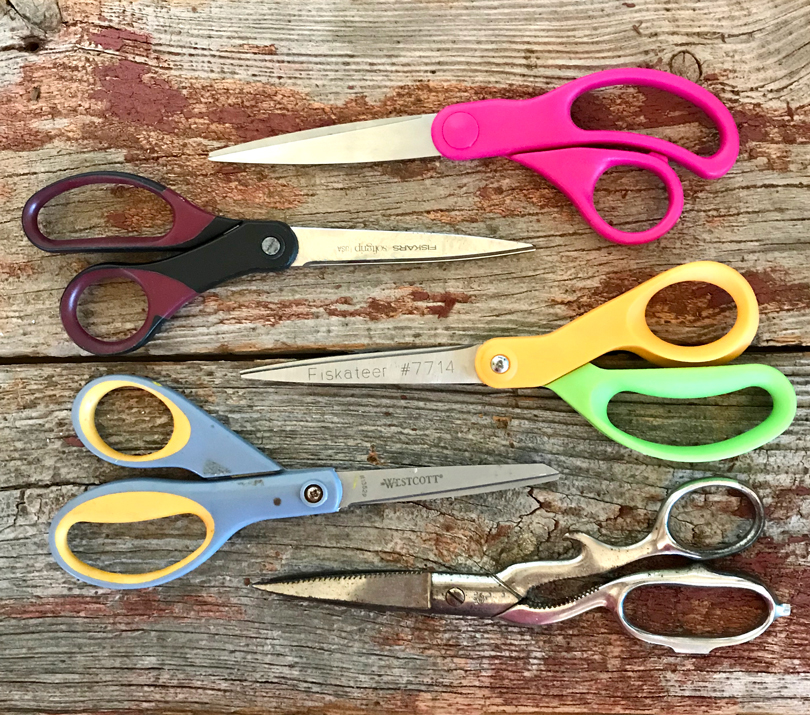 Good quality scissors are essential for those in the crafting world. Finding the perfect pair of scissors or shears for your cutting needs is a top priority for most mixed media artisans. Whether they are used for detailed work projects using paper, cardboard, fabric, or other materials, there are specific types of scissors available for the crafting task at hand.
Best Craft Scissor Brands
There are a number of manufacturers of good quality scissors. Some of most well known that produce a variety of top quality ones are Fiskars, Westcott, Gingher, and Wiss.
Categories of Scissors for Crafting
We will look at Scissors and Shears for two general crafting related categories here –fabric and crafting. Some types of scissors are made for use in both categories. Of course there are many other categories of scissors like kitchen, haircutting, electrical, etc. Below are the general features that are common to each of our two category.
Fabric Scissors 
Fabric scissors, or sewing scissors, usually feature plastic, easy to hold handles. They possess long blades that are extremely sharp and designed strictly for cutting fabric (cloth). Even the blades on these scissors will dull quickly if used for something other than their intended purpose, such as the simple cutting of paper. So reserve them for your quilting or sewing projects so that you can get precise cuts.
Crafting Scissors  
Various forms of crafting scissors, or cutters, are useful for many different non-fabric cutting projects. General features include blades with pointy tips allowing for penetration of tight, restricted areas. These are also great for producing long, straight, and smooth cuts regardless of the material. They are splendid for cutting patterns, paper or card stock. Cutting thin jewelry wires and clay are examples of other tasks that crafting scissors are perfect for.
Specific Scissors for Crafting
Now we can look at specific types of fabric and crafting scissors and their special functions. All of these, except for the Antique ones, can be found on Amazon or at Joanne Fabric's, Michael's Crafts etc.
All Purpose Scissors. Everyone has a pair of handy dandy multipurpose craft scissors for the miscellaneous things you need to cut. Having a pair of dedicated all-purpose scissors will 'help' to make sure that your special scissors stay sharp for their intended purpose. WINK Fiskars Scissors is a great brand!

Dressmaker Shears/Bent Shears. Allowing for easy cutting of fabric on a table, these heavy duty, all metal scissors have blades that are set at an angle from the handles. (When the blade is set on a table, the handles are angled upward so they don't interfere with smooth cutting.) This is an ideal representation of ergonomics. These quality built scissors often last a lifetime because most fabric shops also offer blade sharpening services.

Pinking Shears. Pinking shears can be found in both fabric and crafting forms. These have a serrated blade that creates a zig zag pattern cut on fabric or paper. Hemming fabric is another application for pinking shears. Additionally, cutting out fabric or paper patterns is easily accomplished with these scissors.
Decorative Edge Scissors. Decorative scissors, also known as paper edgers, are small and lightweight with plastic handles and smaller metal blades than others. They usually are sold in sets. Using specially designed blades for scallop, zigzag, bubble edge, or wavy edge patterns among others, these scissors are designed for decorative paper borders. Decorative scissors are often used on scrapbook paper. I seem to have a large drawer full of these.

Spring Assisted Micro Tip Snips. Snips are scissors with a spring loaded comfortable soft grip handle, which does most of the work for you. This makes them ideal for those who have arthritis or other hand related issues. Snips are perfect for projects that require lots of small, repetitive cuts.

Non-stick Scissors. These lightweight ones have a special coating on the blades that allow for cutting tape and other sticky materials without "gumming up".
Heavy Duty Scissors. Heavy duty scissors have sharp, angular blades with a special joint that automatically adjusts, providing for cutting thick materials like cork, foam core, and balsa wood with a clean, neat cut.
Fringe Scissors. These interesting crafting scissors have five blades that simultaneously cut paper to make an ornamental (fringe) border. Fringe scissors are also used for making confetti, shredding paper, and decorating gifts. Of course, I have a pair.

Embroidery Scissors and Snips. These small, sharp, pointed detail scissors are available in two types: scissors and snips. Embroidery scissors are designed to trim little thread tails as you sew. Embroidery snips are smaller than embroidery scissors. Their pointed tips easily slide under stitches to snip them without damaging the fabric. Often they are used for precision fussy cutting.

Antique Scissors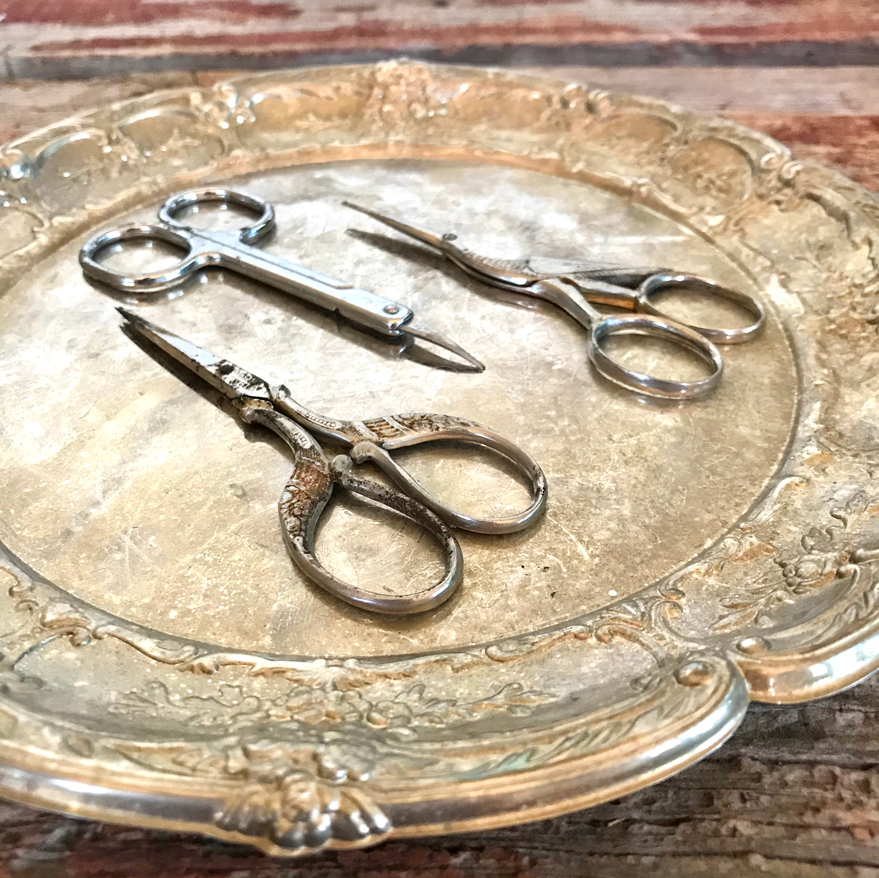 I know you have at least one pair! Small antique (Vintage Style Scissors) deserve mention as they are quite popular with crafters. Short, sharp blades on these small scissors are great for getting around tight corners and into sharp angles, allowing for customized, intricate shapes. This is known as "fussy cutting."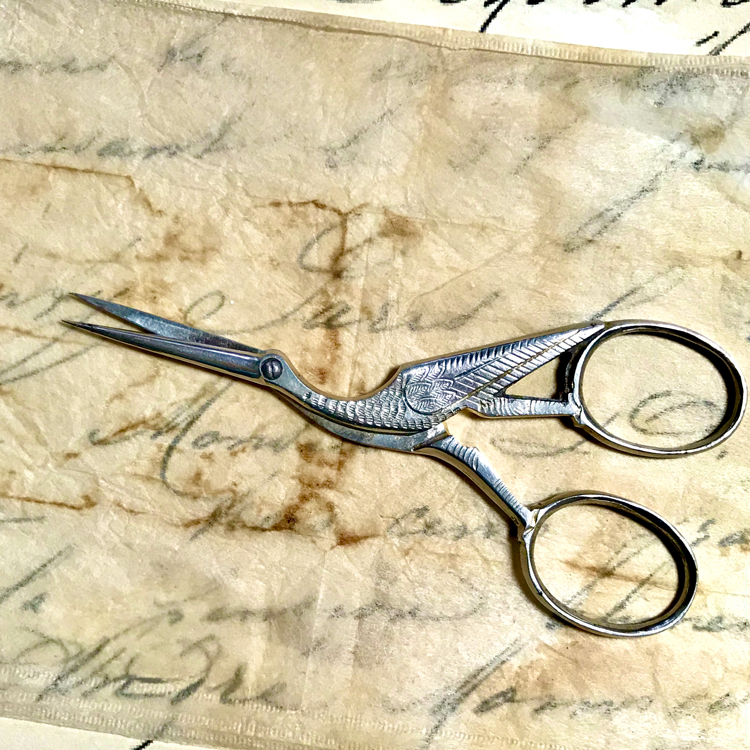 Vintage scissors are often amazingly ornate and pretty as they were custom made with decorative handles (often very large) and blades. Some have blades designed in the shape of a bird head like a stork (with painted facial features), having a pointed beak at the end of the blade. (see my favorite vintage pair above) Colors of gold, rose, purple, blue, and green adorn some. Just keep your eye out for rust when purchasing these pretties and keep them away from kids!
You might also like our post about the Best Paper for Mixed Media Art HERE and our Best Glue for Paper Crafts Guide HERE. 
I hope you had fun exploring the wonderful world of Best Craft Scissors with me!! I also create Photoshop Elements tutorials and craft project videos over on The Graphics Fairy Premium Membership site. You can find even more of my books, art, and whimsical shenanigans on The Bookery
Hello! Are you new to The Graphics Fairy?
Welcome, I'm so glad you're here! Browse around to find 
thousands of Stock Images
 that you can use in your projects or designs! I post new Vintage images every day, as well as projects and DIY's too! Need more info about my site? Try my 
FAQ
 page.