200 Best Steampunk Images
Today we have rounded up a great collection of our Best Vintage Steampunk Images! We've searched through our extensive Image Archives here at The Graphics Fairy to find our Best Steampunk Graphics (there are so many to choose from). Additionally, we threw in a few of our fave Steampunk Craft and DIY projects for inspiration. In this post, you'll find some really cool Steampunk images that you can download for free and use in your Junk Journal or Craft Projects, along with Graphic Design Projects, Crafts, Decoupage, Transfers, and more. We think these will work particularly well in Junk Journal Projects, DIY Digital Collage, and Mixed Media Projects. We hope you get lots of creative ideas when you peruse this curated collection!
Steampunk Pictures of People

2 Quirky Lady with Binoculars  There are two versions of this amazing lady with the binoculars, as shown above. This is an advertisement for Hibbard and Ajax Bicycles from an 1880s wholesale Pharmacy catalog. One of my all-time favorite Steampunk Images and one that has been used by my readers for many years! 
9 Hand Pointing Images These pointing fingers are classic! Perfect for making directional signs or calling attention to something important.
5 Misc Hands These hands are not pointing but instead are busy working on various projects, there is even a cool looking hand that appears to be made out of metal!
7 Human Eye Clipart These are again, mostly black and white images, although there are few color options including one that is so quirky and funny.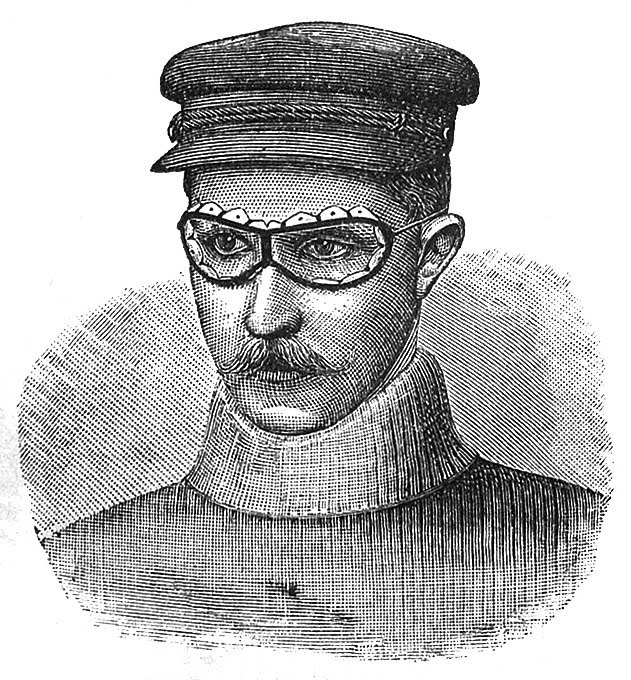 1 Steampunk Man Image I just love this Steampunk Man image! This graphic is from an 1880's wholesale Pharmacy Catalog, for some Eye Guards /Goggles, to be worn while driving, bicycling etc. I just love his Goggles and cap!
Steampunk Images of Objects
14  Skeleton Keys  So many ornate Antique Keys. There is also a Silhouette version. So fancy and fun!
9 Compass Rose A wonderful set of Compass Roses some that are quite old! Many of these are black and white but there is one full color option too.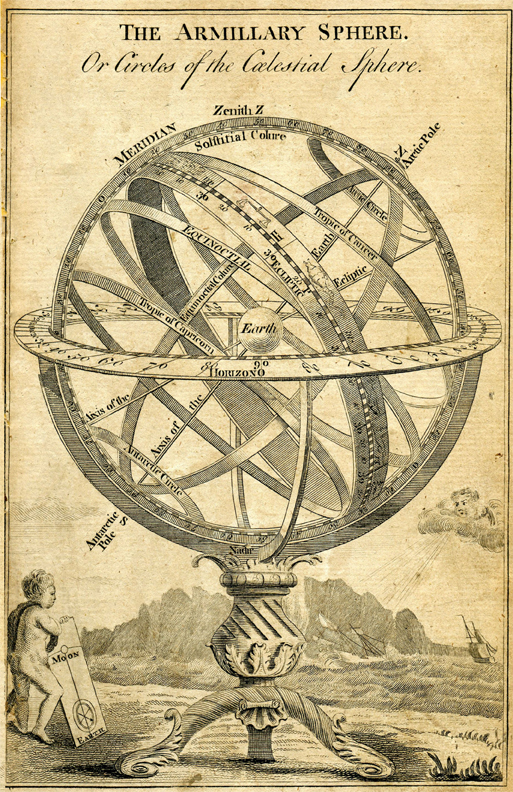 Click HERE for the Full-Size Printable PDF of the Armillary Sphere
2 Armillary Sphere Pictures This is a superb Early Steampunk Art Print of an Armillary Sphere! This is a full size Printable with most of the aging marks intact. There is also a smaller black-and-white version of the Sphere on its own.
9 Antique Globe Images   This fascinating Globes would go well with the Armillary pictures above. These are all wonderful old black and white images.
8 Black and White Pocket Watches  No Steampunk outfit is complete with out an Antique pocket watch. So many to choose from for your creative projects!
4 Antique Cameras I'm not entirely sure how well these old cameras go with this theme actually, but they are pretty cool!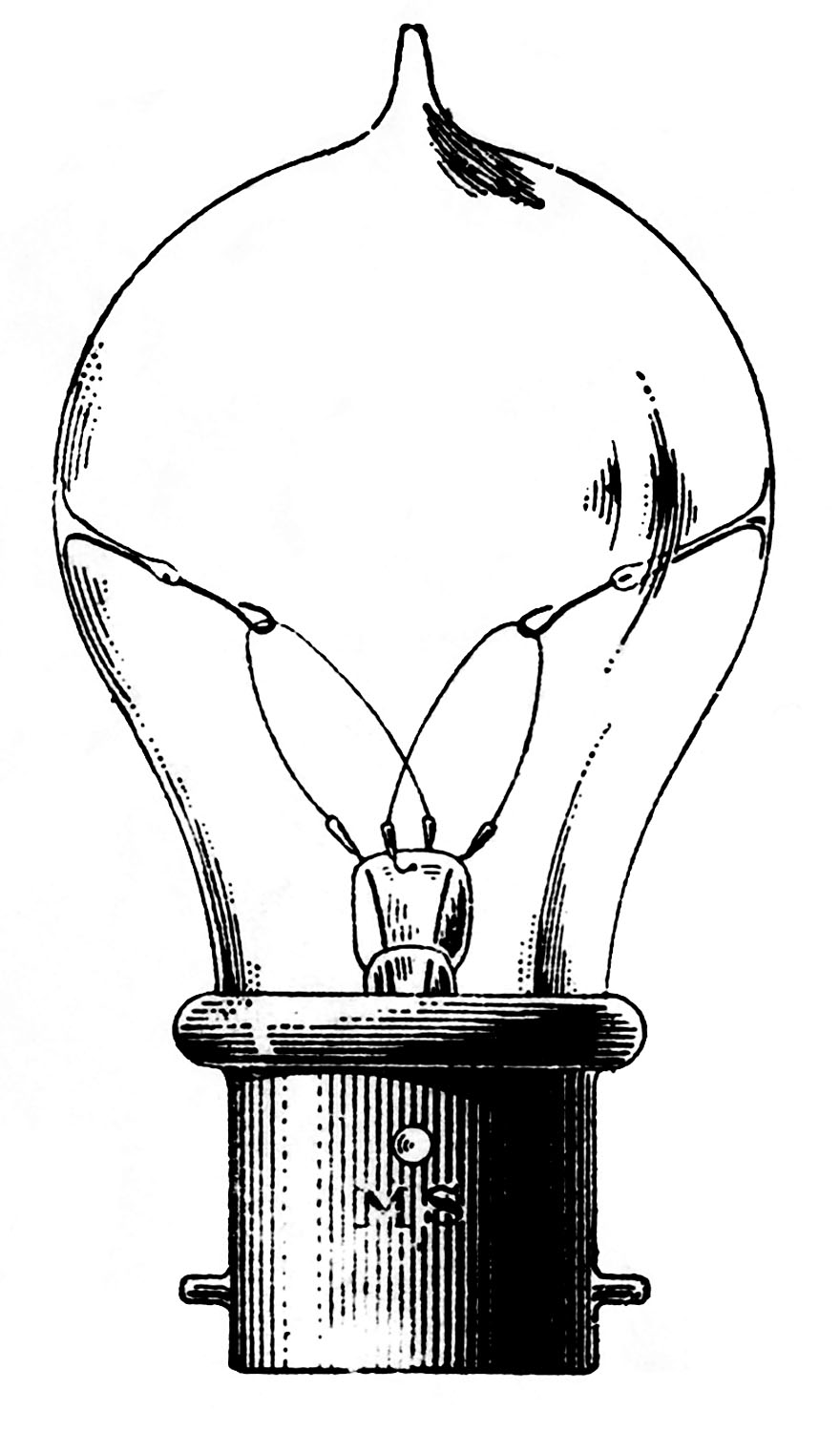 6 Old Fashioned Light Bulbs  This is a fantastic-looking set of Old Fashioned Light Bulb images.
2 Binoculars  These are some fun old fashioned images of these handy gadgets. Great for gazing at Airships and Hot Air Balloons!
2 Microscopes This is a small black and white collection of some antique medical instruments.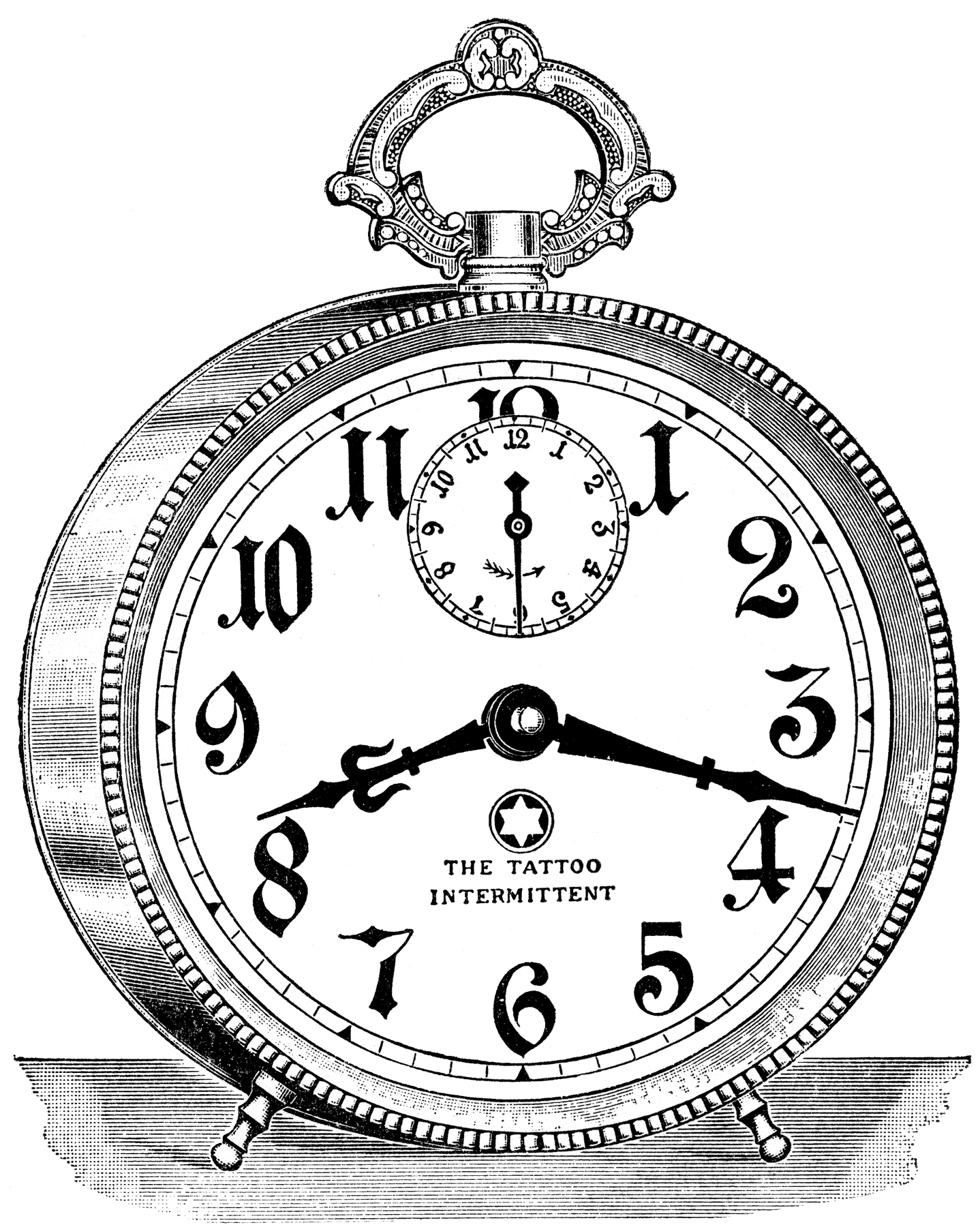 10 Vintage Clocks Old clocks are so fun to collect or even just to look at. These were such an important piece for any home in the past before we had cell phones etc.
14 Clock Faces Antique clocks often had beautiful decorative faces. These are really fun to use in Collages and other crafts.
4 Old Hourglasses Pictures Once used to measure time, but today we use them more for home decor. And they certainly are fun to look at and turn over!
5 Vintage Electric Fans I don't know why I love these so much but I do! They are very nostalgic form me, perhaps they are for you too.
3 Gears & Widgets There are just a few pictures in this set of these fun gears, and widgets, with gears inside of them.
Transportation
12 Hot Air Balloon Images   These fanciful balloons are sure to make you smile! There are so many brightly colored fun ones to choose from for your projects!
20 Vintage Bicycle Pictures  This wonderful collection of Vintage Bicycles would be perfect for your Steampunk Collages. I could see even see collaging them together with the Balloons up above.
14 Ships and Boats So many different kinds of boats in this set from Sailboats, to Steamships and even a Pirate ship or two.
7 Airships & Dirigibles No Steampunk project can be complete with out one of these marvelous flying machines, you're sure to find one or two that will tickle your fancy!
Steampunk Fashion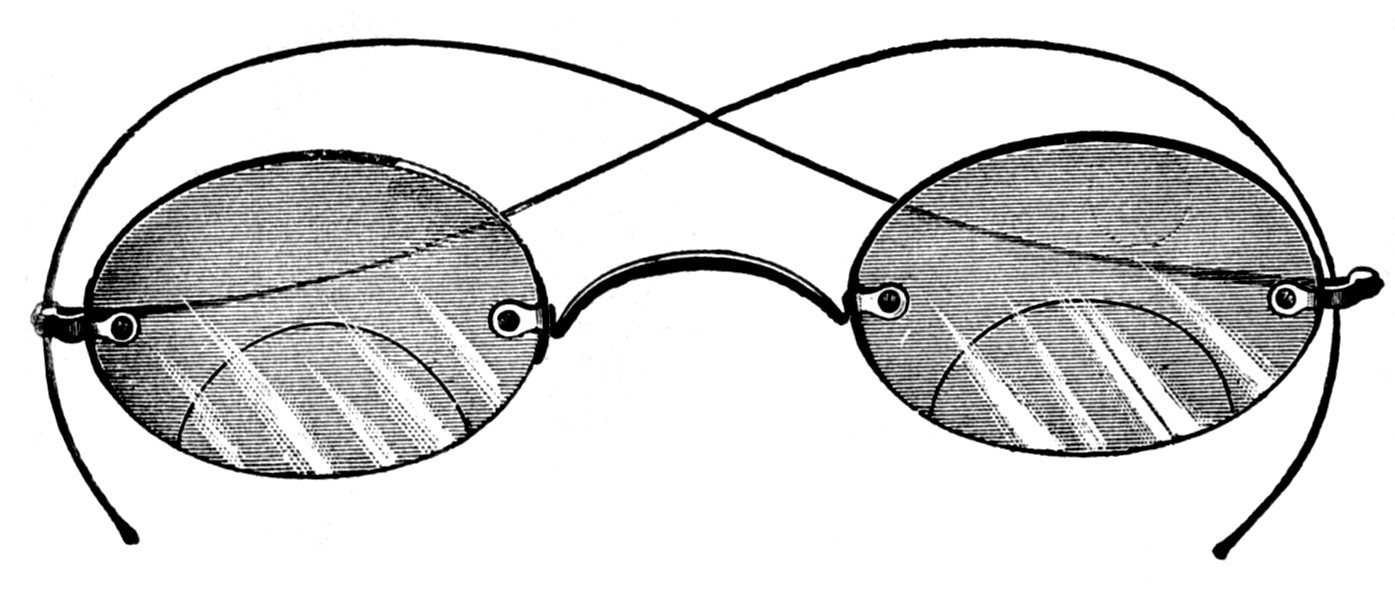 10 Eye Glasses These are some super cool old fashioned Spectacles! Some of my favorite images on this theme are on this post.
14 Vintage Hats Not all of these go with this theme, but many of them do. I especially love the Top Hats!
7 Dress Form Pictures This set has been quite popular over the years. Such a fascinating set of pictures, I think the cage style forms are really cool!
Fun Steampunk Projects and Ideas
We also have some fun Steampunk Related Projects, so that you can play with the Steampunk images in your next Craft Project! You can learn all of the FREE Techniques by clicking on the links below!
1) CASTING DIY APPLIQUES – 2 – STEAMPUNK KEY HOLDER  Learn how to cast Paper Clay appliques and PAINT them while wet, making the process much faster than traditional methods.
2) STEAMPUNK THUMB TACKS  You will love these easy Steampunk Thumb-Tacks, which are perfect for gifts!
3) LEARN 7 DISTRESS INK TECHNIQUES  There are seven different methods for creating interesting and easy effects using Distress Inks. Great for Steampunk or any other craft project.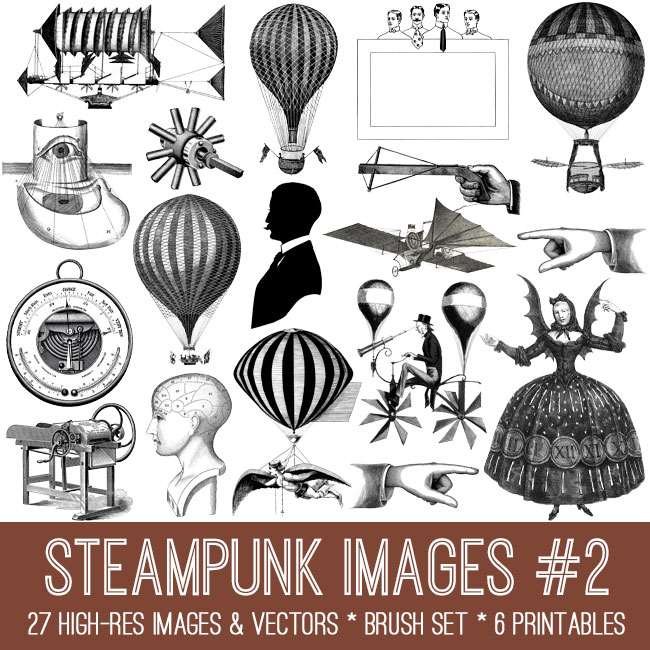 You might also like a recent kit from our Graphics Fairy Premium Membership site. This amazing STEAMPUNK IMAGES KIT 2 is one of nearly 200 bundles included with our Monthly or Yearly Membership!
Hello! Are you new to The Graphics Fairy? Welcome, I'm so glad you're here! Browse around to find thousands of Stock Images that you can use in your projects or designs! I post new Vintage images every day, as well as projects and DIYs too! Need more info about my site? Try my FAQ page.
Save
Save