Hi friends, how are you all!  It's Andrea from The Cottage Market and before we start I want to wish you ALL a very HAPPY NEW YEAR!!!!  Today we have a very simple DIY that I do believe you are going to enjoy.  We are even going to recycle a bit…so start collecting those cans!  If you are looking for containers to put "things" in and you want to customize them then you are in the right place.  We are going to make some pretty tin cans that will look great holding your pencils…paint brushes…wooden spoons…cotton balls…combs and brushes and so much more.  Then turn out wonderfully when you use our Printing on Tissue Paper Method …it's almost like having a decal with no mess or fuss.  Let me show you what you will need and how to do it : )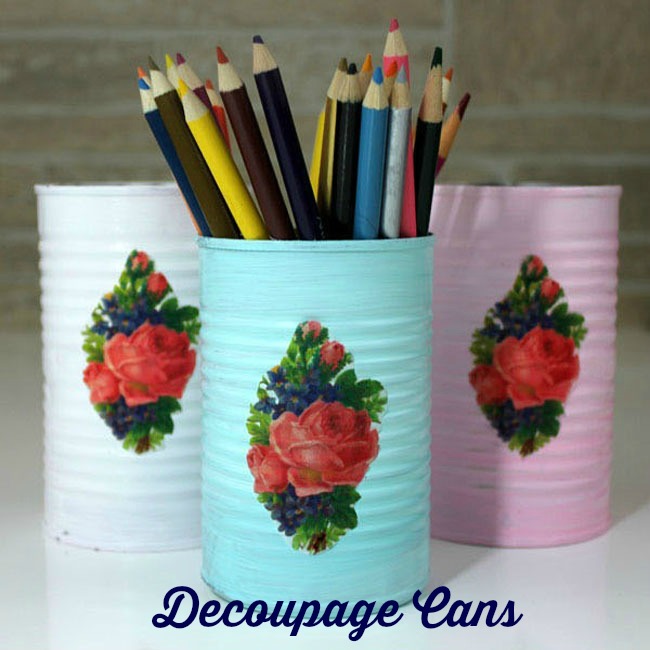 (This post contains affiliate links)
Supplies:
1) Clean tin can
2) Your tissue paper prints (I used flower image HERE)
3) Mod Podge
4) Small Paintbrush
6)Scissors
7)Sanding block is optional.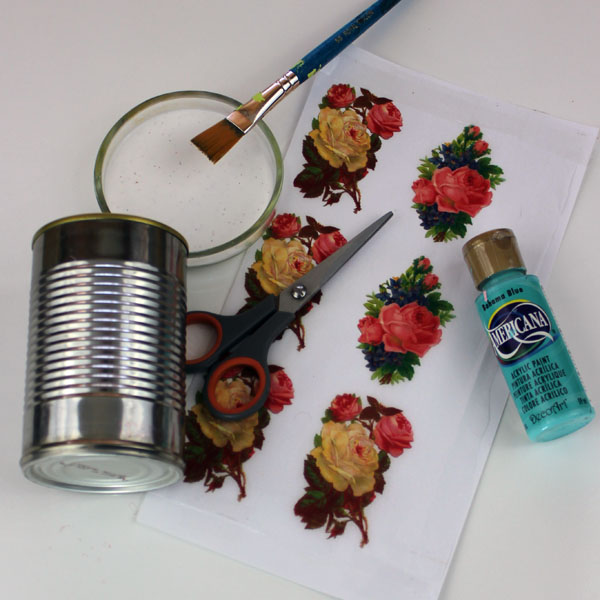 First you will apply a coat or sometimes two of a nice flat acrylic paint.  Make sure it is totally dry before you proceed.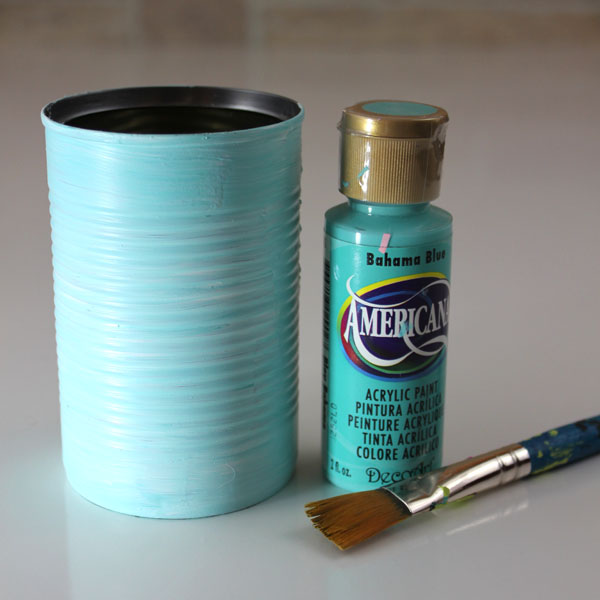 Now you can lightly sand it if you want a shabby look.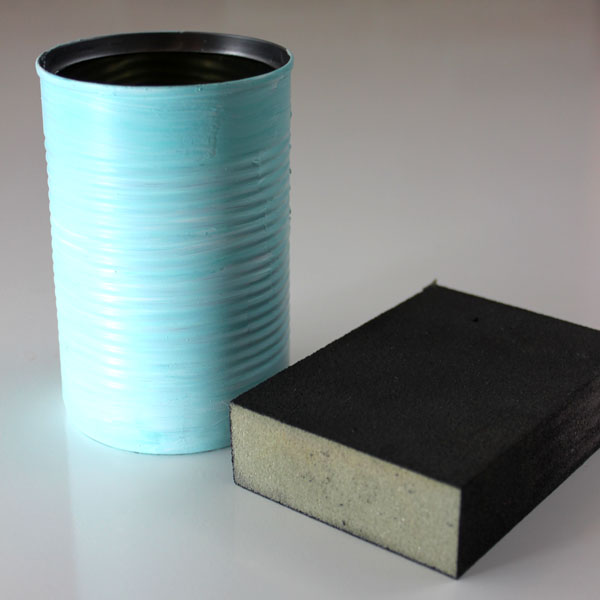 Print out your sized image onto tissue paper…you will find the DIY for that right here, then cut out the images close to the edge of the image. Keep the white paper in the back of the tissue paper because it really helps to make the cutting very easy.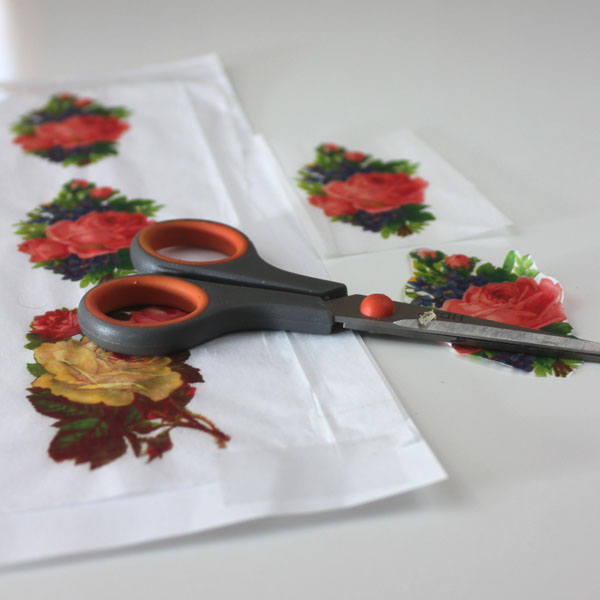 Once you have the image cut out…flip it to the other side and apply a thin coat of Mod Podge on the total piece.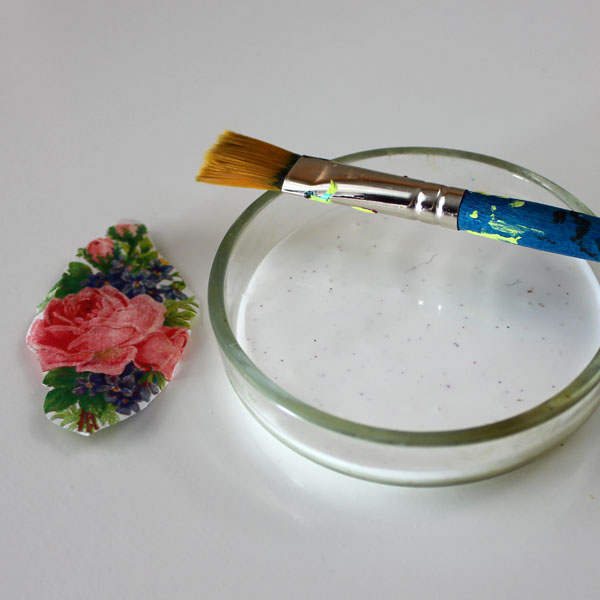 Simply apply the flower to the can and lightly press…since you used tissue paper it will conform to the little ridges that are on 90 percent of all cans!  I want to tall you that you should be careful on the images you pick…the brighter and lighter backgrounds are much more suited for this than dark or aged prints.  Also…the images show up much better when you use light shades of paint.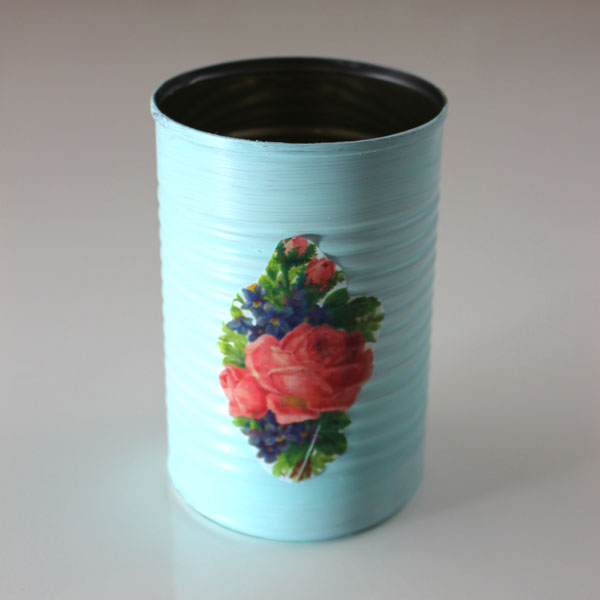 make them in all different colors…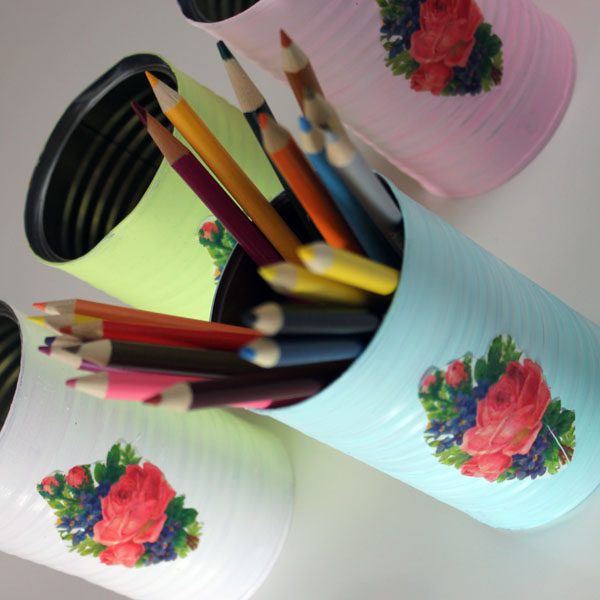 put all kinds of stuff in them…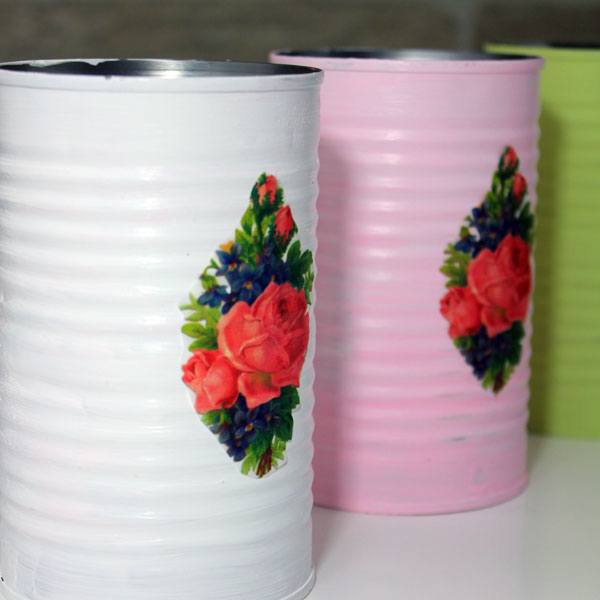 they are perfect for just about anything…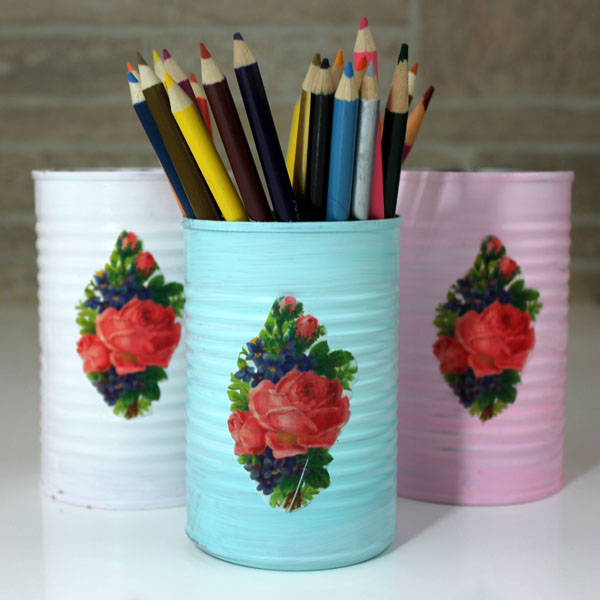 the uses are limitless!!!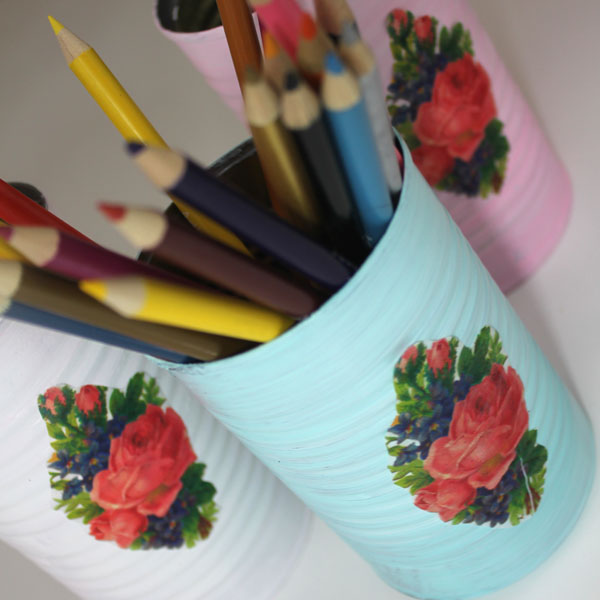 Sure hope you enjoyed today's little DIY.  I know you will create all kinds of great containers with them…make them for your Kitchen…Office…Art Studio…Kids Room…Bath Room and every place in between.  I will see you really soon and if you would like to drop by and visit…you can find me hanging out at The Cottage Market!
Hugs…andrea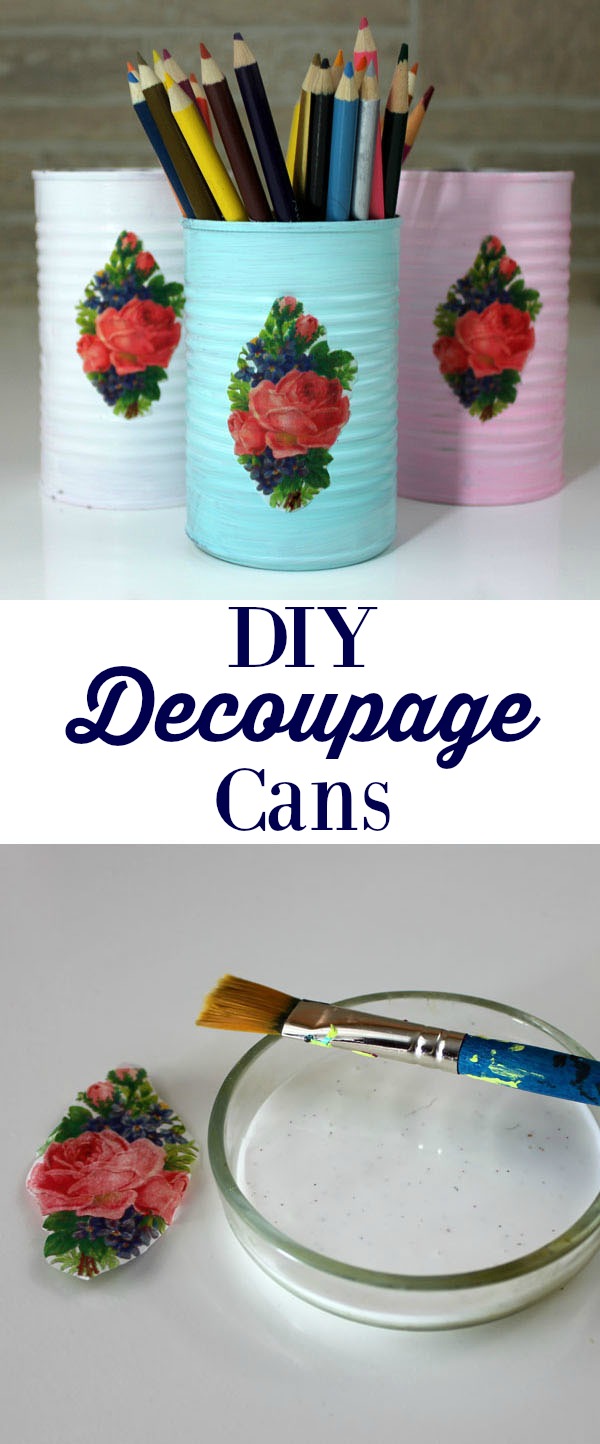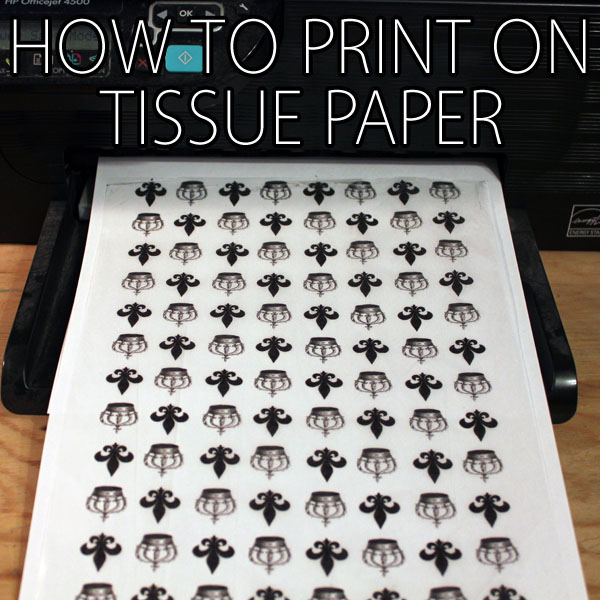 Be sure and check out our post How to Print on Tissue Paper HERE!