Hi there everyone, how are you!  It's Andrea from The Cottage Market!  It's finally Fall and I for one am thrilled!  A few weeks ago I showed you how to print on paper bags and promised to show you a few ways to dress them up…well that is exactly what I am going to do today.  You won't believe how quick and easy it is to make your own DIY Gift Bag or bags!  The graphics on these bags are representing the Fall…but as you well know The Graphics Fairy has images for ALL occasions and seasons…so you can use the basics and the graphics of your choice and the sky is the limit!
This post may contain affiliate links which won't change your price but will share some commission, you can find our
privacy policy here
.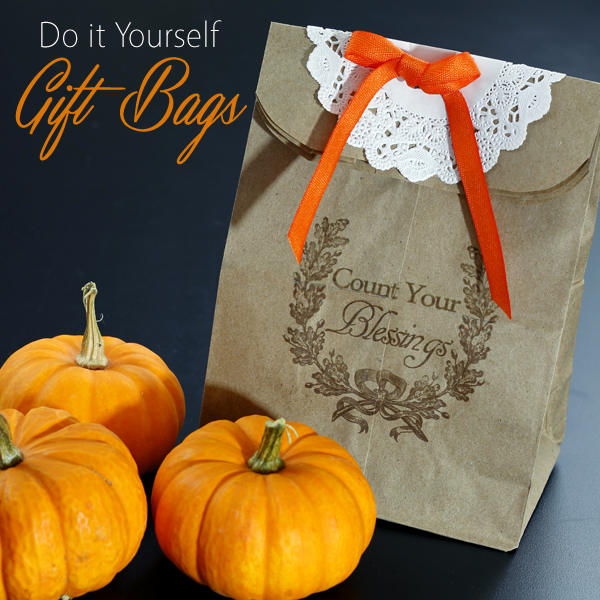 Ok…let's see what supplies we will need!  Plain brown paper bags to print on…scissors…doilies…ribbon…a hole punch …a decorative punch and any other embellishments you would like to add.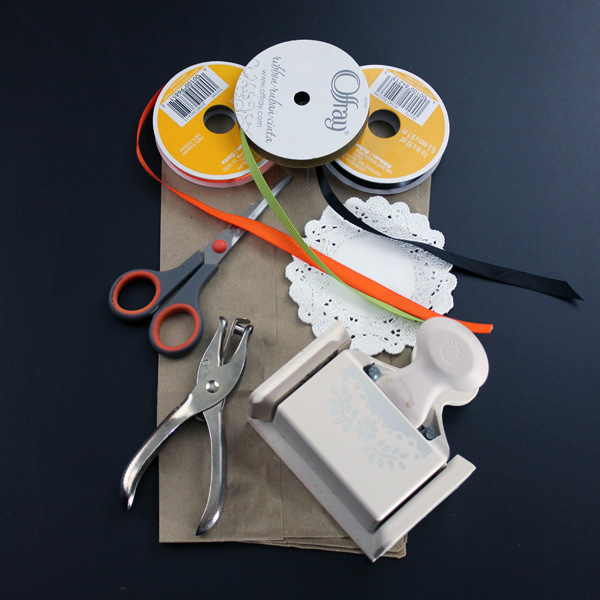 Time to print the image on your bag.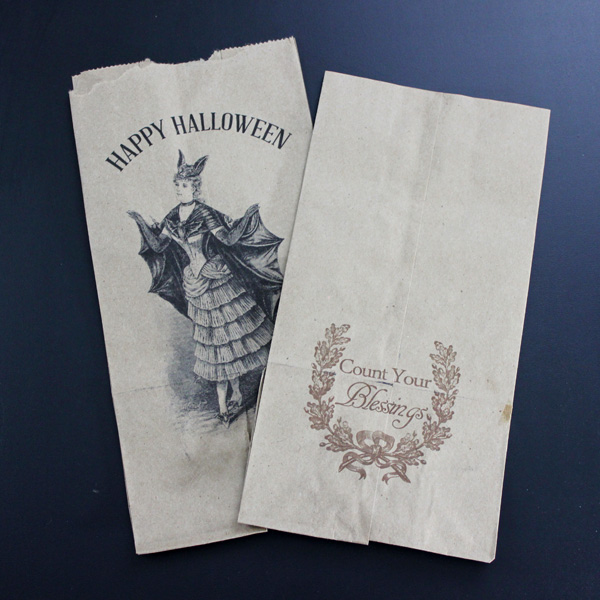 Once your bag is printed with the image of your choice…trim the top of the bag so you have a nice clean edge to work with.
Punch the center of your bag… now you can use any punch at all and if you don't have a punch you might want to cut scallops…or use a decorative scissors…do what your imagination tells you!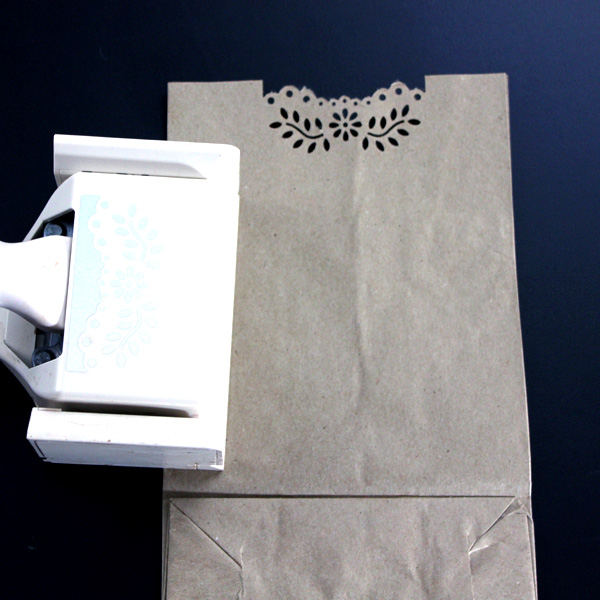 Now fold your top over…trim the side with a straight cut or a curve…punch the two holes near the top…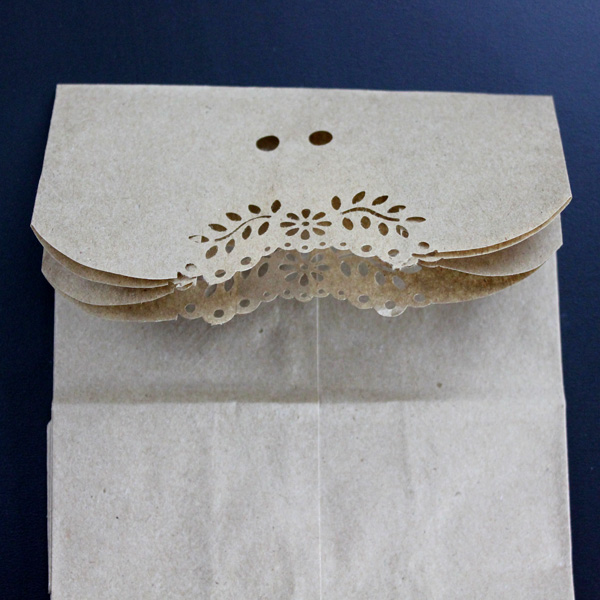 then simply fill your bag with your gift… thread a ribbon through the holes and tie the bow!  Just imagine all the possibilities…all the different graphics…ribbons…punches…designs…so much potential for any occasions.  They would even make adorable favors.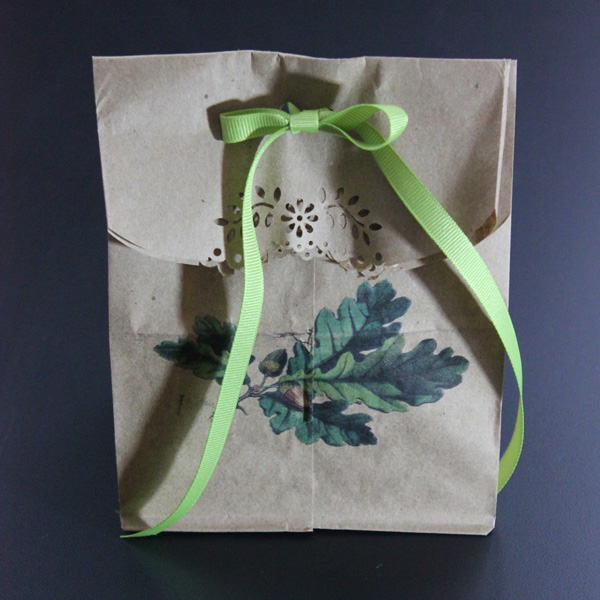 Try this style…all you have to do is trim the top of the printed bag…hand cut a little design…fold the doily glue it to the bag…add a little printed decoration to the doily and voila!
Here's a really simple one…print your bag…punch holes across the top …lace the ribbon and tie a bow!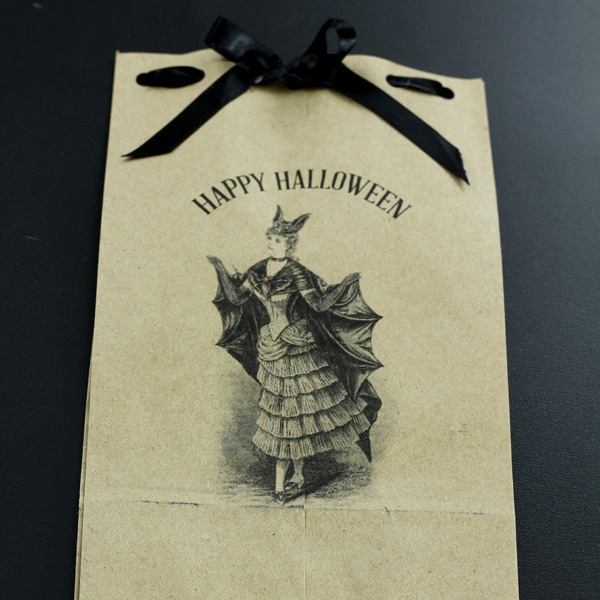 And our cover bag is so very simple…just trim the sides of the printed bag with a regular scissor to curve on both sides…add the doily…punch two holes right through everything…tie the bow and you are done.
There are so many different possibilities and I hope these ideas get your inspiration all charged up for the Holiday Season!  We will be covering some other Gift Wrapping Printing Ideas in the weeks to come that I think you will really enjoy also.  So till then…enjoy the Fall weather and everything that goes with this special Season!  If you have a chance…drop by The Cottage Market and visit!
Hugs…andrea
If you are looking for a perfect Breakfast try these delicious Buttermilk Pancakes with Homemade Butter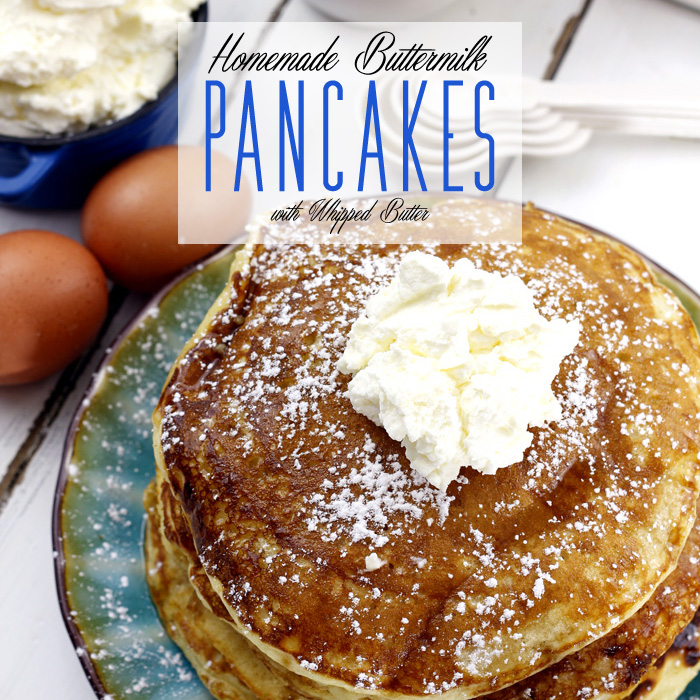 Here's the perfect Halloween Drink…Harry Potter's Butterbeer Float for ALL ages!