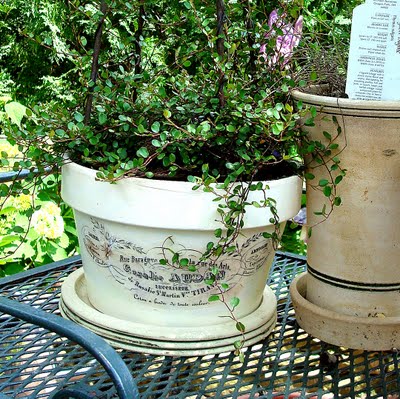 This project was sent in by a sweet reader named Bernadette. Bernadette created these beautiful French Chic Flower pots for her garden!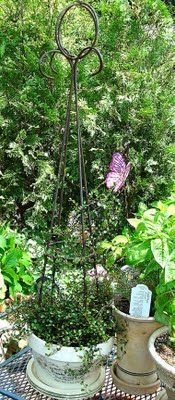 Aren't they lovely?!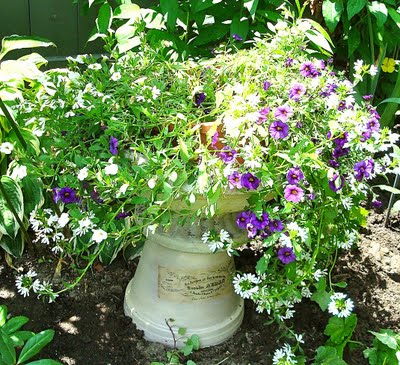 To make these, she purchased some Terra Cotta pots and spray painted them. After they tried she took used Liquitex to transfer the images onto the pots. Since I wasn't familiar with this Transfer Technique, I searched around and found a tutorial, click HERE for the Tut.
As a final step, she sealed the pots, with Krylon Matte Finish spray. The image that Bernadette used is the French Ephemera Invoice. Beautiful!!