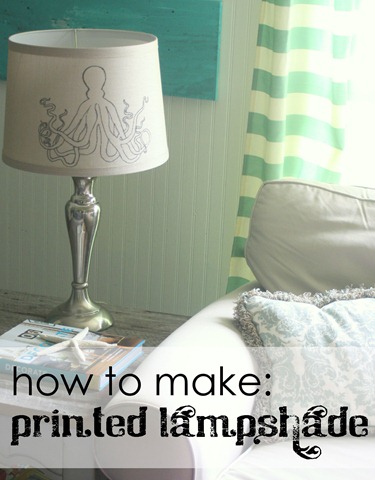 Looking at graphics day in and day out, it's hard to step back and see things in a different manner – but this week's project helped me do that. Since I needed a lampshade for a thrift store lamp, I knew I didn't want to spend a fortune, but I did want it to look expensive. Instead of going to an upscale shop, I went to my local Walmart and found just what I needed. Let's make it a little better, though, m'kay?
This post may contain affiliate links which won't change your price but will share some commission, you can find our
privacy policy here
.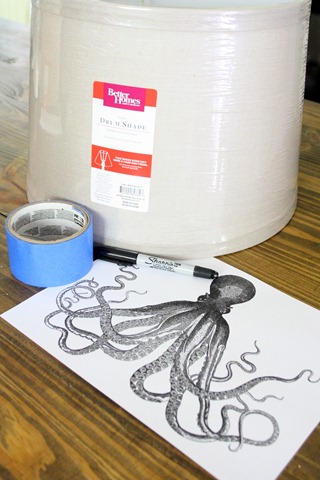 To do this project, you will need: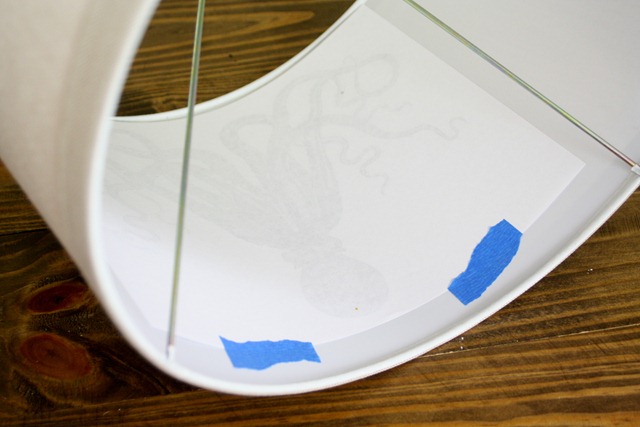 This is so easy, don't ya love that kind? First you take the print and tape it inside of the shade where you want it to be.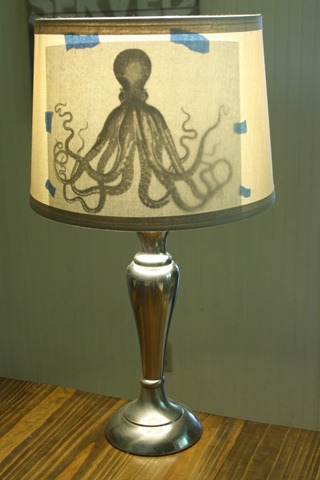 Then put it on the lamp, with a bulb installed, turn it on, and you'll see the print shining through.
Then just trace along the outline of the graphic – we're going for an outline, not the whole object. To make sure that it won't bleed, test a spot on the shade with the marker to check it.
After you've traced all the lines, take the paper off and you're done!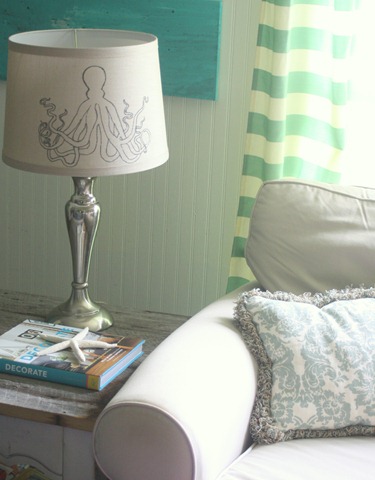 A custom shade for a fraction of the price – ooohhh yeah!
See ya next week with another project!

This post contains affiliate links.